Louis Garneau
Shop Louis Garneau by category
New Arrivals
The Newest Arrivals in Gear & Clothing
View all
New Arrivals
The Newest Arrivals in Gear & Clothing
View all
Louis Garneau Features & Highlights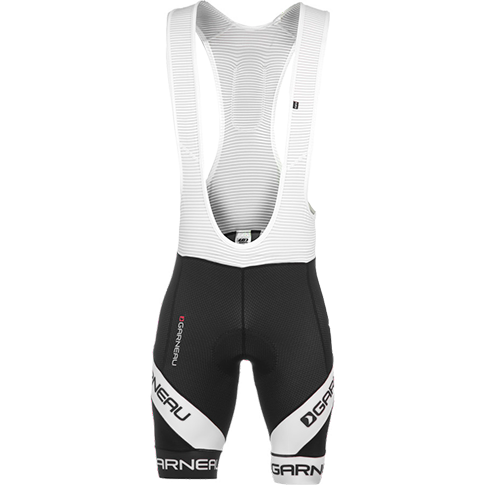 The Mondo Evo Limited Edition Bib
For 2015, Louis Garneau is offering Competitive Cyclist the rights to exclusively sell the Mondo Evo Special Edition Bib Shorts. The Mondo Evos incorporate three high-tech fabrics to pull the greatest possible performance from each component of the bib short, with exclusive Special Edition colors to sweeten the already sweet deal.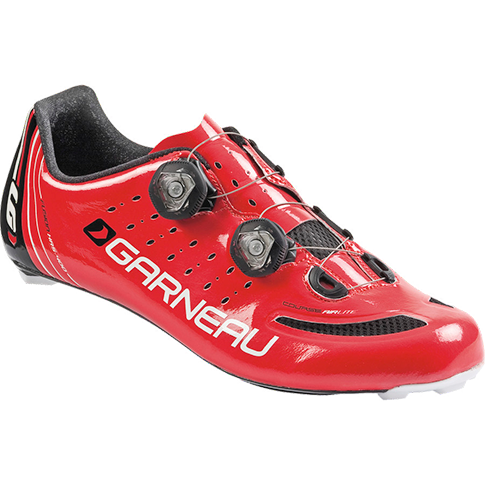 The Course Air Lite Shoe
Louis Garneau didn't pull a single punch with the Course Air Lite Road Shoe. This one has all the bells and whistles: a carbon fiber outsole with titanium inserts, the Boa closure system, Garneau's patented air channel system, and a paper-thin 4.3mm stack height. That all sounds great, but here's the icing — the shoe weighs just 222 grams (size 42) — making it Garneau's lightest shoe ever.
About Louis Garneau
Even without his namesake clothing brand, Louis Garneau's racing career alone would lend him serious credibility within cycling circles. As a member of the 1984 Canadian Olympic cycling team, and a professional racer who claims more than 150 career victories, there's no doubt that the man knows cycling more intimately than most. But his enduring legacy comes in the form of Louis Garneau clothing, one of the most esteemed manufacturers of cycling apparel on the planet. Founded in 1983 in a garage, Louis Garneau experienced astronomical growth almost from day one. That growth set the stage for Garneau's expansion into international markets, which began in earnest in 1989 with the opening of the brand's first American office in Newport, Vermont. By the end of the decade, the reach of the brand was expanding rapidly with no end in sight.

Today, the lineup extends far beyond bib shorts and cycling jerseys to include helmets, gloves, cycling shoes, and an assortment of triathlon apparel. The focus on building race-driven apparel has never wavered, as evidenced by the brand's sponsorship of a long string of legendary bike racers. The upshot is that you get clothing that's been proven at the highest levels and designed with cycling utility in mind, like the top tier Course lineup.

But whether you're wearing the professional level clothing or recreational pieces, you'll benefit from Garneau's focus on functional fits and technical fabrics. The insistence on suitable materials is a natural byproduct of testing with riders who spend countless hours on the bike, and do so in harsh conditions—none more so than Garenau's own backyard. Seeing as Louis is still riding regularly, and has remained active in his local cycling community, you can rest assured that every piece of Louis Garneau clothing is and proudly built to help spread Louis's passion for cycling.