How To Choose A Road Tire
What to consider when reviewing the best options for your riding
Which road tire is right for your ride? We're here to help you answer that question, with our expert advice, plus insider tips from our friends—Matt Bialick (USA Product Manager) and Oliver Kiesel (Product Engineer)—at Specialized Bicycle Components. The ideal tire is open to debate, however as Specialized points out, selecting "a tire that meets the road conditions and your riding style" will give "you the most enjoyable experience." Here are some key characteristics to help you choose a pair that matches your goals. 
Road Tire Width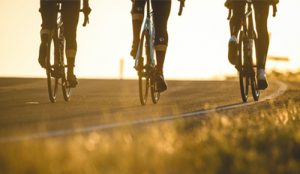 Typical road training and racing tires range from 23mm-32mm wide to offer the best performance on your preferred terrain. But which width works best for your riding is a bit of a puzzle. Let's start with determining what your bike frame and wheel's inner width (IW) can support.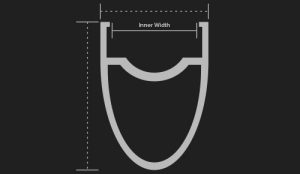 Inner Rim Width
Your wheel's IW dictates how your tire will sit on the rim. Too narrow of an IW makes the tire balloon outward like a lightbulb; too wide leaves the tire standing tall. Both shapes reduce stability and performance. 
The optimal tire shape on a rim is circular, as  Stan's NoTubes demonstrates. Using ETRTO (European Tire and Rim Technical Organization) standards, the tire manufacturers Schwalbe and WTB offer guidance charts to help you check for the recommended IW-tire width pairing and choose a tire width compatible with your rim's IW.
Frame Clearance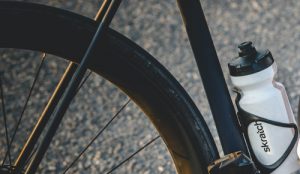 Another factor in tire choice is frame clearance, and you'll need to know your bike manufacturer's recommendations for maximum tire width. As mentioned above, the shape of the tire changes based on the IW; therefore, a tire's listed width may be smaller or larger when mounted on the rim.
Fortunately, most modern road wheels and road bike frames are engineered—and optimized—to accept 25-28mm tires. And these widths work well in most training and racing conditions.
When to choose a 25-28mm tire: If you're riding smooth roads, a 25-28mm tire may be the best choice. It provides more comfort than a 23mm, will likely deform less as well, leading to a faster and less fatiguing ride.
When to choose a 28mm tire: For smooth and rough road surfaces, a 28mm tire provides comfort and speed. It will absorb some of the energy from harsh roads and roll swiftly over the smooth roads. 
When to choose a 30-32mm tire: If you're on roads that deserve their difficulty rating—like the cobbles in the race to Roubaix or gravel—we recommend a 30-32mm tire. You'll enjoy the added traction, stability, and vibration damping.
Racing vs Training Tires     
TPI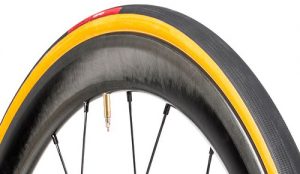 Threads per inch (TPI) refers to the number of threads found in a square inch of the tire casing. Simply put, large threads (low TPI) are heavy, skimp on the suppleness, but are puncture resistant. Small threads (high TPI) are the opposite and make for ideal race tires. 
Specialized tire experts claim race tires are "normally built with 120 TPI casings or a higher TPI count, making the tire lighter and faster at the sacrifice of puncture resistance and tread life." Within the Specialized tire line-up, racing tires come with an S-Works appellation—see below for some of our recommended Specialized tires. 
According to Specialized, the goal of training tires is "to have trouble-free and enjoyable rides." The trouble-free rides result from the TPI of training tires, which usually is around 60. The threads are larger and more puncture-resistant, but sacrifice weight and suppleness advantages to racing tires. 
Tire Compound
Just as TPI determines the suppleness and durability of a tire, so does the rubber compound. According to Specialized, "Road tire compound is extremely important, [and] it's the main performance driver of the road tire!" Hard rubber compounds are often used in commuting and training tires to reduce punctures. Whereas racing tires often use a softer—and possibly thinner—compound to increase traction and responsiveness, which are ideal for intense racing. 
Every manufacturer has a unique blend of ingredients to make the ideal training and racing compound to get, as Specialized puts it, "the best ratio of fastest rolling, max grip and high mileage durability." 
Tubeless On-Road
In addition to flatting less than with tubes, a tubeless setup allows you to run lower PSI (pound/square inch) in the tire to boost traction. Tubeless is ideal if you're a mixed-terrain rider who needs a high-volume, low-PSI tire for traction and stability or one who frequently rides in puncture-prone roadways. 
Specialized even claims that tubeless can save "5-10% in rolling resistance compared to a tube-type setup," which is not only enough to get road racers to do a double-take but also a welcomed assist at reducing fatigue over harsh pavement. 
If you're ready to go tubeless on the road, you'll need tubeless-compatible wheels, tires, and an install kit. Be sure to check with your wheel manufacturer to determine tubeless tire compatibility.
Tubed On-Road
Running a tube on-road is familiar for most of us. The riding dynamics are predictable, and Specialized describes it as an "affordable setup, [with a] very good cost to performance ratio." If you flat with a tube, you break out your flat repair kit and can be back on the road in minutes. The installation process is straightforward and inflating the tire is simple, and no liquid sealant is needed. 
A downside to tubes is they pinch flat if the pressure is too low. So if you are running low-pressure to find extra traction, a tubeless setup is ideal for reducing pinch-flat risk. 
This Is All Great, But What Tires Do I Need?
Modern road wheels are getting wider and are designed to optimize 25-28mm tires. And according to Specialized, to get the most out of your time on the road in specific events and training, "a 26mm [is best] for racing" and training tires of 28 – 32mm are ideal. 
However, if you only ride one set of wheels—and want to avoid swapping tires endlessly throughout the year—we'd recommend a 28mm tire for most conditions, as long as your wheel and bike frame can safely fit it. You'll have less rolling resistance over most roads, improved traction, and a more comfortable ride. 
Our Top Picks For 28mm Training Road Tires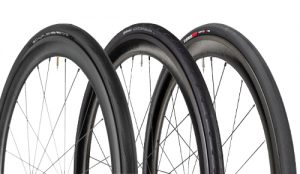 Our Top Picks For 28mm Racing Road Tires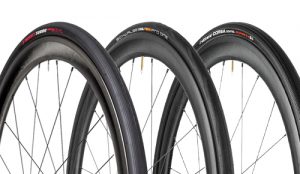 Our Top Picks For Tubeless Road Tires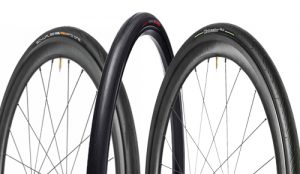 Specialized S-Works Turbo RapidAir
And if you find yourself doing more training than racing or chewing up rough roads, you may enjoy some 30-32mm tires. 
Our Top Picks For 30-32mm Road/Mixed Terrain Tires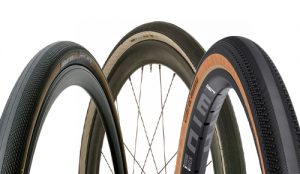 Specialized Roubaix Pro 2Bliss -Tubeless
WTB Expanse Road TCS -Tubeless
Maxxis Re-Fuse TR -Tubeless Ready
Enjoy the ride!
For all your tire questions, connect with a Gearhead using the chat feature, call 1.888.276.7130 or email: sales@competitivecyclist.com