Selle Italia
Shop Selle Italia by category
New Arrivals
The Newest Arrivals in Gear & Clothing
View all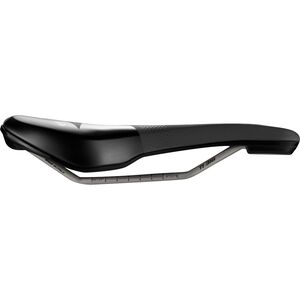 Selle Italia
X-Bow Superflow TI316 Saddle
Current price:
$87.09
Original price:

$139.99
Sale
38%
Off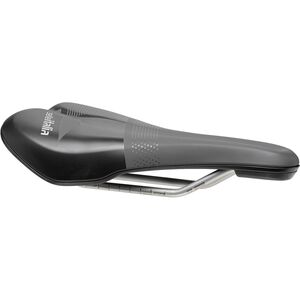 Selle Italia
X-Bow TI316 Saddle
$74.09

-

$80.59
Sale
up to

47%

Off
3 out of 5 stars from 1 reviews
5
1
(1)
About Selle Italia
Like much of Italy's legendary cycling industry, Selle Italia traces its roots back before the golden age of racing to a time when bicycles were used simply as transportation. Selle Italia has been manufacturing saddles in Italy since 1897, and while working-class cyclists were the brand's original focus, by the 1970s Europe's obsession with bicycle racing led the manufacturer to set its sights on building superior saddles for the peloton. This drive to build better racing saddles has resulted in products that are iconic in the truest sense of the word.

Selle Italia's saddles have come to define their respective decades, each being a leap forward in construction, weight, and, most importantly, comfort. Models like the 1980 Turbo, which opened the door for building saddles finely tuned to the human anatomy. Or the 1990 Flite, which built on that concept by introducing the sub-200 gram saddle, paving the way for advancements in lightweight construction techniques. It was followed up in 1991 by the SLR Genuine Gel, which opened the floodgates for gel saddles, although Selle Italia remains unsurpassed with the use of gel technologies.

Then there's SLR, still wildly popular with racers and riders for its slim profile and immense comfort. While the development cycle never stops, the constant factor has been legions of adoring fans hailing from both the professional and amateur ranks. Today, Selle Italia manufactures a range of saddles for mountain bikes, road bikes, and triathlon. As ever, quality is controlled with fanatical attention to detail, and the selection of raw materials plays a key role in ensuring that every saddle bearing the Selle Italia name lives up to its namesake quality. With a range of shapes to suit nearly any cyclist, odds are that you'll find a Selle Italia saddle that fits like a glove, and is backed by one of cycling's most impressive legacies.