ENVE
Shop ENVE by category
New Arrivals
The Newest Arrivals in Gear & Clothing
View all
New Arrivals
The Newest Arrivals in Gear & Clothing
View all
Why ENVE?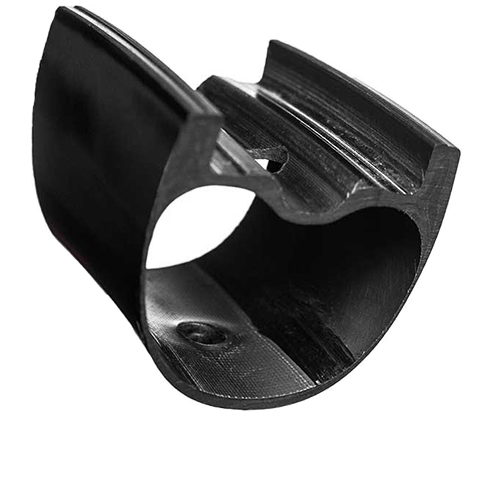 ENVE Tech - Molded Spoke & Valve Stem Holes
ENVE Composites' patented process of molding in spoke holes is one example of how running continuous fibers strengthens the rims. Because carbon fiber gets its strength from continuous, unbroken fibers, ENVE routes the fibers around the hole which increases the strength of each spoke hole. This technique pays large dividends in the final product by allowing for a lighter spoke face in the rim without compromising strength. Because of this process, ENVE's spoke holes are capable of resisting higher spoke tensions which greatly reduces the risk of spoke pull-through during wheelbuild and on the ride.
U.S. Made By Choice
Each ENVE product is handmade right here in the U.S. inside of its Ogden, Utah headquarters.
M-Series Wheels
ENVE's M-Series wheels represent the pinnacle of mountain wheel technology. There are four rim models, each painstakingly developed for a specific riding profile.
Not sure which model is right for you? Simply take a look at the model names:
M90 - 90% Downhill: The toughest wheel built for the abuse of steep, technical downhill riding.
M70 - 70% Downhill: A tough wheel ideal for the downhill-focused enduro style of riding where there are still some stages of climbing.
M60 - 60% Downhill: The standard, all-mountain wheel designed for versatility on a wide variety of terrain.
M50 - 50% Downhill: The lightest M-Series wheel, designed for a cross-country style of riding that evenly splits climbs and descents.
About ENVE
ENVE Composites is far from the only manufacturer of carbon fiber bicycle components, but there are some very good reasons that their wheelsets, handlebars, stems, and seatposts adorn the bikes of the most selective riders. One of those reasons is passion. Passion that led Jason Schiers to found a composites company that would focus on manufacturing bicycle components, and to keep it local by doing it in-house in Odgen, Utah. The other is ride quality, which is immediately apparent when you ride a bike dressed in ENVE.

The team at ENVE is comprised of dedicated cyclists with backgrounds spanning nearly every competitive discipline, from enduro to triathlons, and that breadth of experience is key to developing better components. New products are tested rigorously in the lab, but they don't get the stamp of approval until rider feedback confirms that they meet ENVE's ride tuned standards. After all, a product can be strong and light, but if the ride is harsh, or flexy, or not quite right, ENVE isn't afraid to scrap it and start fresh. The upshot is that you can trust that ENVE components provide benefits that you will feel, and not just see when you hang your bike on a scale.

ENVE built its reputation on road forks, which employ a superior one-piece construction method that has made them a top choice for racers and frame builders. A similar approach was taken to building rims—employing molded spoke eyelet holes, instead of drilling the holes as is the industry standard. This approach was essential in building the world's first World Cup Downhill-proven carbon fiber rim, which had previously been considered an impossible dream. The lessons learned in that process have been applied to make the M-Series mountain rims arguably the strongest rims on the market, despite their impressively svelte weights. Conversely, ENVE's partnership with renowned aerodynamics wizard Simon Smart is resulting in its fastest, most stable wheels to date, which are identified by the SES (Smart ENVE System) moniker.

The patented spoke bed molding process is time consuming, but builds a much stronger, safer rim, as it will maintain its shape in the event of a failure. Then again, with durability being one of ENVE's four paramount engineering goals, the odds of experiencing a failure are extremely slim—a fact that is backed by a class-leading five year warranty on their rims. The remaining engineering goals, namely lightness for fast acceleration, stiffness for precise tracking, and aerodynamics to maximize your efficiency, collectively account for the fact that ENVE considers that their wheels to be a bigger upgrade than a carbon frame. Of course the same obsessive attention to detail finds its way into every component bearing the name. Whether you do you riding on the road or the trail, ENVE represents the pinnacle of construction, making it the perfect upgrade for your own dream bike.
Seatpost & Saddle Installation
Road Bar End Plug Installation