---
Why We Like The FastRide Bike Mount
We're keeping our priorities up top with the Thule FastRide Bike Mount. Built for hauling our road bikes, this sleek and easy-to-use rack safely hauls precious cargo on our roof. This rack is compatible with Thule locks, easily keeping our bikes safe from prying hands at various gas stops along our journey. The lightweight rack easily attaches to universal roof crossbars, so we're carpooling with friends confident that our bikes will make it from A to B safely.
Details
Roof rack for QR road and mountain bikes
Compatible with Thule T-Racks and traditional bars
Safely secures road or mountain bike to the roof
Compatible with Thule roof rack and bike locks
Sleek design keeps rack out of wind when not in use
Item #THUZ3G4
Bike Capacity

1

Compatibility

T-track roof rack

Locks Included

sold separately

Part Number

564005

Activity

road, travel

Manufacturer Warranty

limited lifetime
Reviews
Q&A
Overall Rating
3.5 based on 7 ratings
What do you think about this product?
View
Selecting an option will reload the available reviews on the page
5 out of 5 stars
July 3, 2023
Works perfectly for QR dropouts
Mix and match Thule bike Carrie's on a roof rack means I can have one lowered in between two standing tall. Car looks like a race support vehicle now! Bike is secure and stable.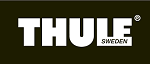 Originally reviewed on manufacturer
3 out of 5 stars
April 4, 2023
Flimsy design and lacking locks
This is an old concept of locking front forks that is available from multiple manufactures. The fork clamp works well with a torque limiting ratchet. Thule designed this to work on their multiple style bars. For me, it was the (I think they call it) wind wing, or wing style. Not the most robust of materials but the bike is secure. What is missing is lock set. Thule is asking a ridiculous amount for these cheap additions. 2 are required if you want to utilize the built in bike locking system and lock the rack itself. I can't imagine why you wouldn't want these and it's a cheap way to charge you more for something that should have been included.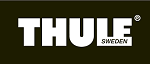 Originally reviewed on manufacturer
5 out of 5 stars
February 17, 2023
Excellent Rack
I purchased this rack for my single bike to use with the Evo square cross bars. I've had it approximately one month. Just took it from Ohio to Florida and back. My bike uses traditional front skewer. Note that if you have a thru axel you need to purchase a different model number. Assembly: No issues, solid directions, straight forward Use: Bike attaches easily, the rear tire ratcheting tie down is quick and easy to use. The front fork clamp is a nice upgrade versus the previous over-center quick release style. As an engineer I really liked the locking integrated torque clamp for holding the front forks (see picture) Overall, a well designed and engineered product.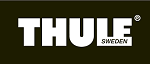 Originally reviewed on manufacturer
4 out of 5 stars
July 18, 2022
Solid and easy to use
I just finished over 1000 miles with my recumbent bike on top using this rack. It is stable and secure at speed. I did remove the seat from my recumbent bike to decrease the wind resistance and turbulence for the longer, high speed portions of my trip but otherwise found the rack simple and easy to use. One small issue was not well described in the pictures or website. The rack is only intended for front forks with a counterbore around the dropouts. My bike is older and lacks any counterbore. It would be possible for the forks to move upward off the front clamp if it came even slightly loose. I added a lashing between the frame of the bike and the rail which prevented any movement. It did add an additional step to loading and unloading the bike and an additional check to be sure the lashing stayed tight.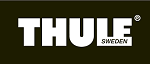 Originally reviewed on manufacturer
2 out of 5 stars
July 3, 2022
Not Thru axel
I watched the video and it only shows Quick release not Thru axel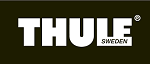 Originally reviewed on manufacturer
1 out of 5 stars
July 2, 2022
no locking core capability
I have not seen where the ability to lock your bike while using this rack is available. The cable has only a twist lock and that is definately not a way to secure your bike. Unless I am missing something please let me know.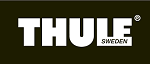 Originally reviewed on manufacturer
5 out of 5 stars
May 12, 2021
Extremely intuitive and easy to use
Just installed after a quick 2 day shipping. Very easy to reverse the parts for left hand use, aside from the end cap which almost felt glued on. Fits the factory (rebranded Thule) crossbars on my 2021 Mazda 3 hatchback perfectly with just enough space to open my lift gate. Definitely the best bike carrier I've seen in terms of ease of use.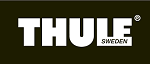 Originally reviewed on manufacturer
Need Expert Advice?
Our Gearheads Can Help