Current price:

$506.40

Original price:

$633.00
---
Why We Like The GX Eagle AXS Upgrade Kit
Masters of trickle-down technology, SRAM has impressed us again with the GX Eagle AXS Upgrade Kit. We're installing this on our bikes right away, ditching the cables and housing that clunk around in our frames all day. Long-awaited, GX AXS Eagle opens the door for a lot more than just dentists to have electronic shifting. GX AXS uses the same proprietary wireless tech as other AXS items, so just like mechanical AXS we'll be able to mix and match the full system.
Ahead of the game, the new GX wireless shifting from SRAM enjoys all the years of testing that X01 and XX1 went through. We're especially enjoying the crisp feel of the electronic drivetrain, and that every shift feels the same when the element of human error is taken out of the equation. Easy to adjust, the upgrade kit hooks up to the SRAM AXS app instead of having to drag out the toolbox.
Details
Trickle-down tech brings Eagle AXS to a lower price point
Enjoy precise, silent, and reliable shifting performance
Long-lasting alloy design shaves weight without compromise
Overload clutch derailleur protects the internal motor from impacts
Upgradable buttons on shifter for better ergonomics
System is water and dustproof for reliability on the trail
Ability to personalized and adjust with the AXS app
Upgrade kit includes battery, charger, shifter, and derailleur
Item #SRMD13Z
Rear Derailleur

SRAM GX Eagle AXS

Shifters

SRAM GX Eagle AXS

Claimed Weight

[derailluer] 15.1oz (428g), [battery] 0.9oz (25g), [cover] 0.4oz (10g), [shifter] 2.4oz (68g)

Manufacturer Warranty

2 years
Reviews
Q&A
Overall Rating
5 based on 14 ratings
Fits True To Size
Screen reader users: the following list provides a visual scale to illustrate the product fit. Please refer to the heading above for the fit type in text.
Runs small
True to size
Runs large
What do you think about this product?
View
Selecting an option will reload the available reviews on the page
4 out of 5 stars
September 23, 2022
Awesome shifting upgrade, bad ergonomics
Familiarity:

I've used it several times

Weight:

null
This upgrade is totally a game-changer … except for the paddle. SRAM obviously didn't test this with many riders because everyone I know that has upgraded to AXS has had to buy the redesigned paddle upgrade. They should have included that from the beginning or offered a free upgrade. That's probably why all new bikes with this system come with the new paddle automatically.

Originally reviewed on Backcountry.com
5 out of 5 stars
May 12, 2022
Robo-shifting
Familiarity:

I've put it through the wringer

Weight:

null
Admittedly I am no expert on electronic shifting, this is my first electronic drivetrain. That said, the shifting with AXS is unbelievably smooth. Not only is it quick but you can shift under power (don't recommend doing this anything with any drivetrain) without the worry of a delayed or clunky shift. If you are looking to upgrade your existing Eagle drivetrain consider this upgrade kit. It'll transform your existing drivetrain. Plus your bike will look better with less cables and the robo-shifting sounds awesome.

Originally reviewed on Backcountry.com
5 out of 5 stars
February 8, 2022
Only 55 grams heavier than mechanical GX
Familiarity:

I've used it once or twice and have initial impressions

Weight:

null
I replaced my worn mechanical SRAM GX rear derailleur, cable and shifter with this kit. Install was confusing initially but, in the end, easy. I weighed the parts I took off my bike (shifter, cable, tubing, and derailleur), which together totaled 480grams. So this e-shifting setup is only 55g heavier (~1/8th of a pound). So far, so good!
5 out of 5 stars
February 5, 2022
In love, never looking back!
Familiarity:

I've used it several times

Weight:

null
I am absolutely in love with this setup. The shifting is instant, silent, and super crisp. I always hated my mechanical setup, always having to adjust the cable tension and I could never quite get it right. I felt like me previous setup was always missing shifts. Setup was insanely easy. I followed the instructions, set my limits, did a couple micro adjustments, and it's amazing. Took maybe 30 minutes to install. I'm no drivetrain expert, but I found the setup to be pretty smooth with basic mechanic skills. Very plug and play. It does take a little getting use to the new shifter. I do really like it, it's just a little different ergonomically. Not in a bad way, just a totally different feeling. Took a little tweaking to get right, but now I find myself loving it. I typically just rest my thumb on it comfortably while I ride. It comes with a really nice little multi-tool, I took that along on my first ride and spent a little time adjusting the shifter location. Super easy. The battery is great...rarely have to charge it. I may end up buying a spare just to keep in the car or gear bag, but I don't feel it's really necessary. Might just be nice to have a backup. If you're on the fence, I highly recommend it. If you're tired of your mechanical setup like I was, you'll be stoked on the upgrade.

Originally reviewed on Backcountry.com
3 out of 5 stars
February 2, 2022
mixed emotions! :(
Familiarity:

I've put it through the wringer

Size Bought:

NA

Height:

6' 4"

Weight:

185
the shifting is instantaneous, crisp and smooth on jeep roads. not so much if you shift under load ( alot slower than shifting with the wired gears when under load) had it since Christmas '21 but the problems for me are the ergonomics. just cant get it to feel comfortable in my thumb. i had it attached to the break lever and it was horrible. used the stand alone clamp and got a little better but still not for a long ride. ordered the paddle kit to see if it gets better my recommendation would be TRY IT BEFORE YO BUY IT.
5 out of 5 stars
January 26, 2022
Amazing
Familiarity:

I've put it through the wringer

Weight:

null
So affordable and worth it. Don't think twice....throw your mechanical stuff in the bin and go electronic!
5 out of 5 stars
November 18, 2021
GX AXS
Familiarity:

I've used it several times

Weight:

null
I was very skeptical at first but man. There is no going back! This thing is amazing!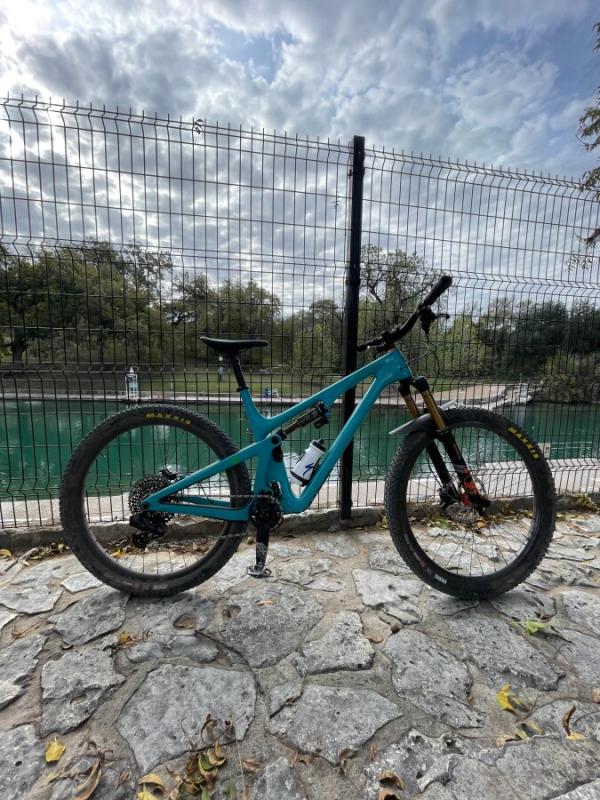 Originally reviewed on Backcountry.com
5 out of 5 stars
June 10, 2021
Amazing
Familiarity:

I've used it several times

Weight:

null
I was lucky enough to grab it when it was in stock. I don?t regret getting rid of the old cable actuated derailleur. Electronic shifting is the future. Very crisp and accurate shifting. Im still on my first charge of battery going 6 hours Of riding. Very easy set up and I?m glad I upgraded.

Originally reviewed on Backcountry.com
5 out of 5 stars
June 9, 2021
Beep Boop
Familiarity:

I've put it through the wringer

Weight:

null
AXS has been the pinnacle technology in cycling for years and it's inevitable trickle-down has been a terribly kept secret. Now at a much more accessible price point, GX Eagle AXS provides the same crisp and reliable shifting as X01 & XX1 for much less. Get yours now before it's gone!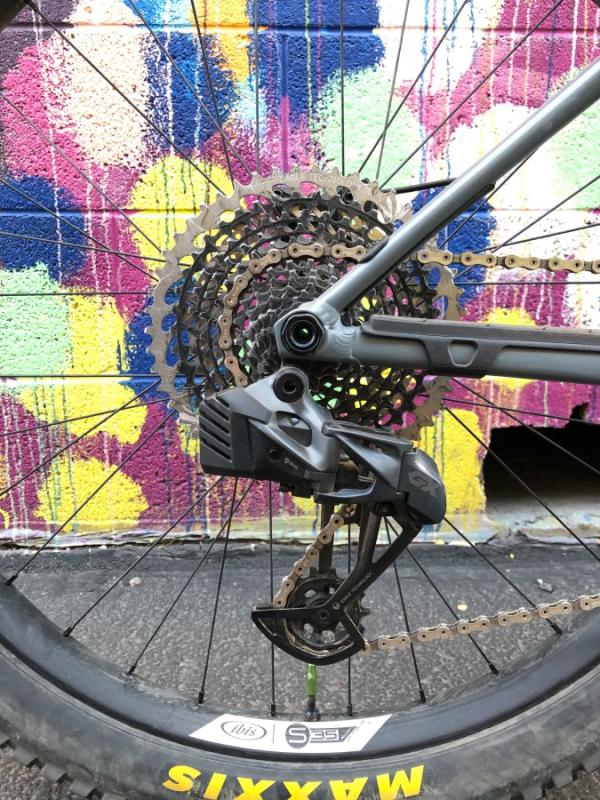 5 out of 5 stars
June 8, 2021
Shifting Heaven
Familiarity:

I've put it through the wringer

Weight:

null
Install was ridiculously easy. Shifting is magical... Never miss a shift and barely lift a finger to trigger it. I put a lot of miles on my bikes and group sets and switching to SRAM's electronic group sets was the best investment in my riding that I could make. Love the compatibility, value, precise effortless shifting and would recommend this to every rider out there... #SRAM#AXS#mullettbuild

Originally reviewed on Backcountry.com
Need Expert Advice?
Our Gearheads Can Help
Is there any plan to have a kit for a Gravel Bike with drop bars? I would like to replace my current SRAM Apex 1 on a Gravel bike with drop bars. The chainwheel is 40T and the cassette is 11-42T. It's a 1x11 configuration, but I'm assuming I can limit the 12 speeds on this kit to work with 11. If no kit is planned for drop bars, what drop bar Shifter I can use? It does make sense what I'm planning to do? Tks !
When will the rear der battery cage for msrp $20.00 be available ??? thanks from JRG
What all comes with this kit?
My current Mtb has a new Sram AXS Reverb dropper seat post which I purchased from you and I LOVE it! My question is: Will the Sram GX Eagle AXS upgrade kit work on my SRAM XG 10-42, 11 speed XD compatible only cassette? Thanks, and keep up the great work and customer service! John Blaicher - from Canada
Hi Will this work on the old 10-50 Sram GX groups set? -Zach
Can I run this with my XO! Rainbow Cassette and chain?