Our Favorite Bikes & Gear of 2020
2020 has been a lot of things, but most notably for us, it was the year of the bike. In addition to more and more people hopping on two wheels, we saw some absolutely fabulous cycling gear come our way. So, sit back, grab a beverage, and take a load off as we take a tour of our favorite gear of the past year.
Indoor Training Gear: A 2020 Must-Have
This year, we saw trainers go out-of-stock across the country—and beyond. Those of us fortunate enough to stay ahead of the shortage took to indoor, virtual training as a means to stay fit for the return of the racing season and replicate the group ride experience inside. Our go-to pieces of gear? The Wahoo KICKR and Wahoo KICKR HEADWIND.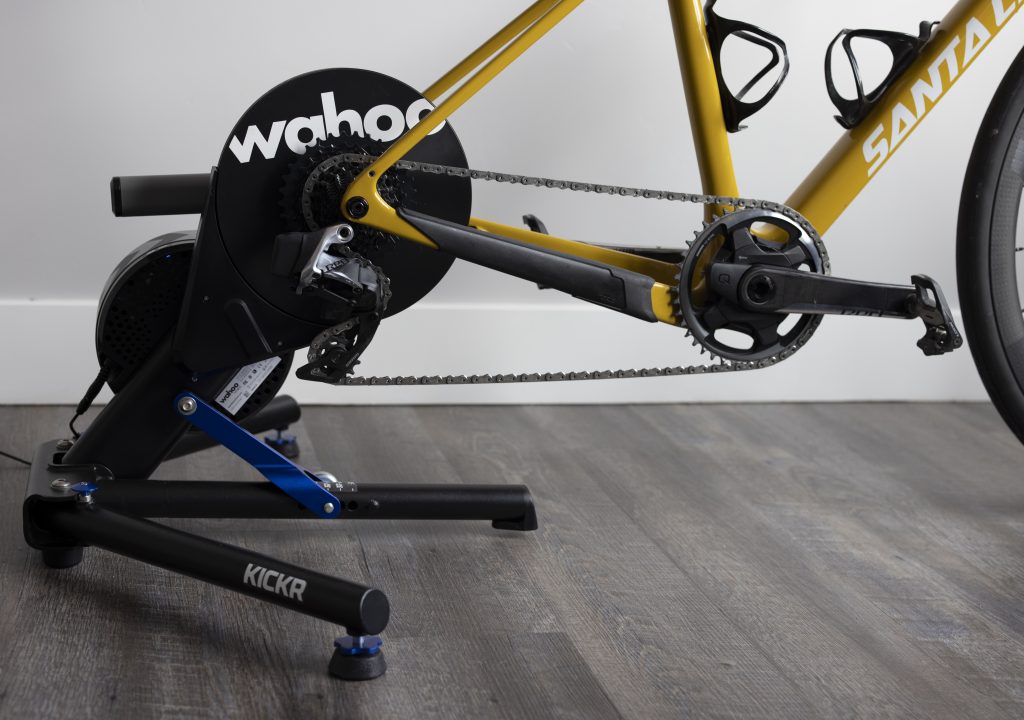 The Wahoo KICKR
Why We Dig It: Ridiculously easy to simulate an enjoyable, precise, near real-world cycling experience. It's stable, quiet, and can be controlled by a Wahoo head-unit or many online training programs. 
When to Use It: When you can't or don't want to venture outside, but still demand a dialed-in workout.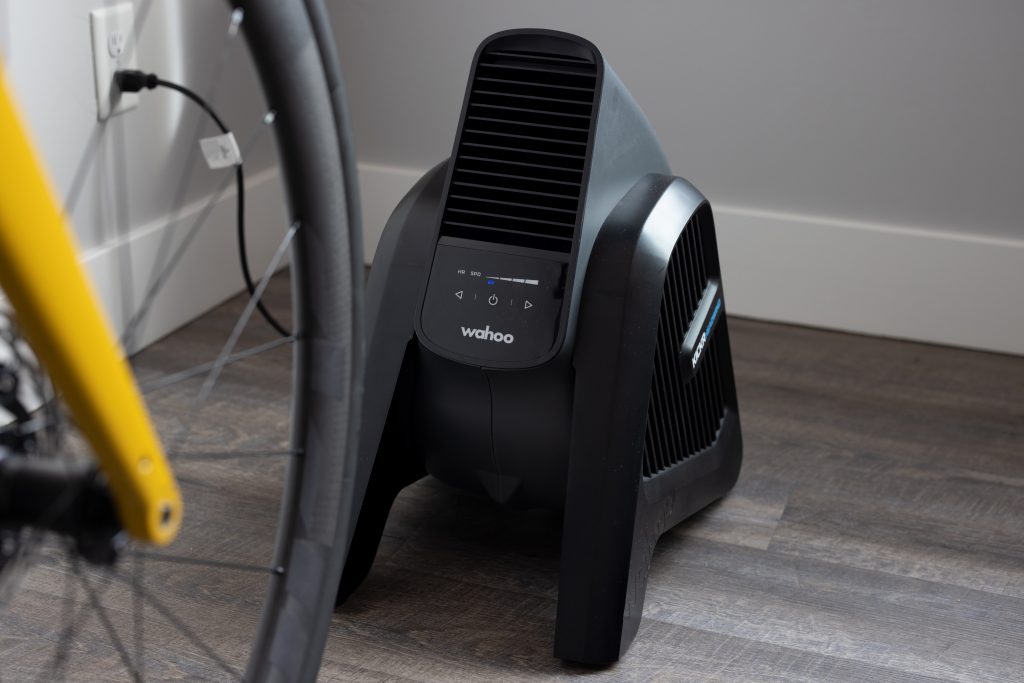 Why We Dig It: This fabulous smart fan makes short work of intense body heat to keep you comfortable as the watts pick up. Pair to your heart rate or speed sensor for intensity-specific cooling as you smash the pedals.
When to Use It: When your five household fans just can't keep you cool enough to get through the high-energy training sessions.
Outside is Friggin Awesome: New Drivetrains & Suspensions
Taking to remote groads was one of the best feelings of the year. And for Campagnolo fans, the release of the new 13-speed Ekar gravel-specific drivetrain added another cog of delight to gravel adventuring. 
The Campagnolo Ekar Drivetrain
Why We Dig It: A pièce de résistance on any gravel steed, the gruppo is simply showstopping. The feeling of shifting with Campagnolo's precision craftsmanship and top-notch ergonomics will make you want to roll further toward the horizon.
Where to Use It: On gravel epics and races. Luckily, Campagnolo designed three different cassette configurations to help you choose the best ratios for your ride. 
On the singletrack, the single-crown fork keeps evolving, and we could think of no better example than RockShox's ZEB Ultimate—here's our enduro/freeride loving writer Brock's take:  
"RockShox's burly new fork is our top pick for challenging enduro tracks and monstrous freeride lines. It's equipped with the latest Charger 2.1 damper that feels as smooth and supportive as ever, but the real game-changer is the beefed-up chassis with massive 38mm stanchions. Right away, we felt the benefits of the stiffer chassis, which gives us a confidence-inspiring feeling on rough terrain. "

 —Brock P. 
Why We Dig It: Stiffens up the front end to confidently plow through the gnarliest tracks.
Where to Use It: On the chunkiest lines you can find.
Apparel to Outlast 2020
Is there anything better than New Kit Day? Well maybe New Bike Day—but we'll get to that. Since we're already layering up for the cold, we picked two winterized styles to keep you churning through frigid, sloshy miles.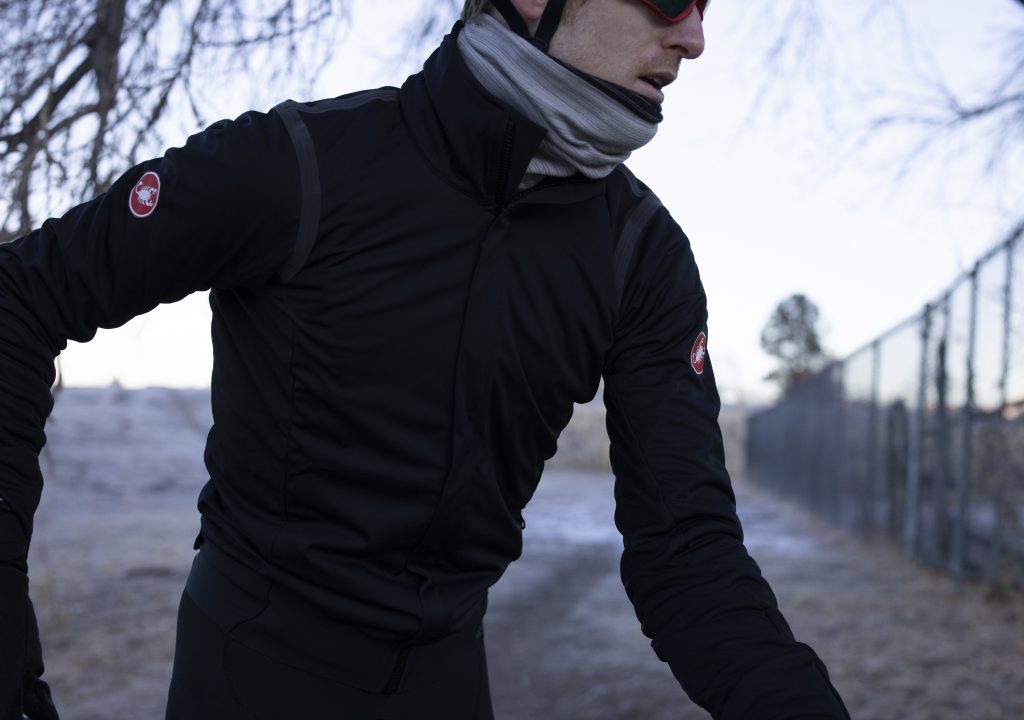 Why We Dig It: Comfortable with a race-like fit and a double layer design, this winter jacket handles rain or shine (hence the RoS designation) with ease while staying streamlined through the breeze. It insulates, blocks wind, and breathes to keep you from feeling clammy on easy miles or hard efforts. 
When to Use It: During wintry conditions, dry or wet, down to 23 degrees Fahrenheit.
If you've struggled with painful digits on winter rides, you may want to give Assos' glove line a try. They provide exceptional protection and warmth on cold rides that might otherwise require chemical hand warmers.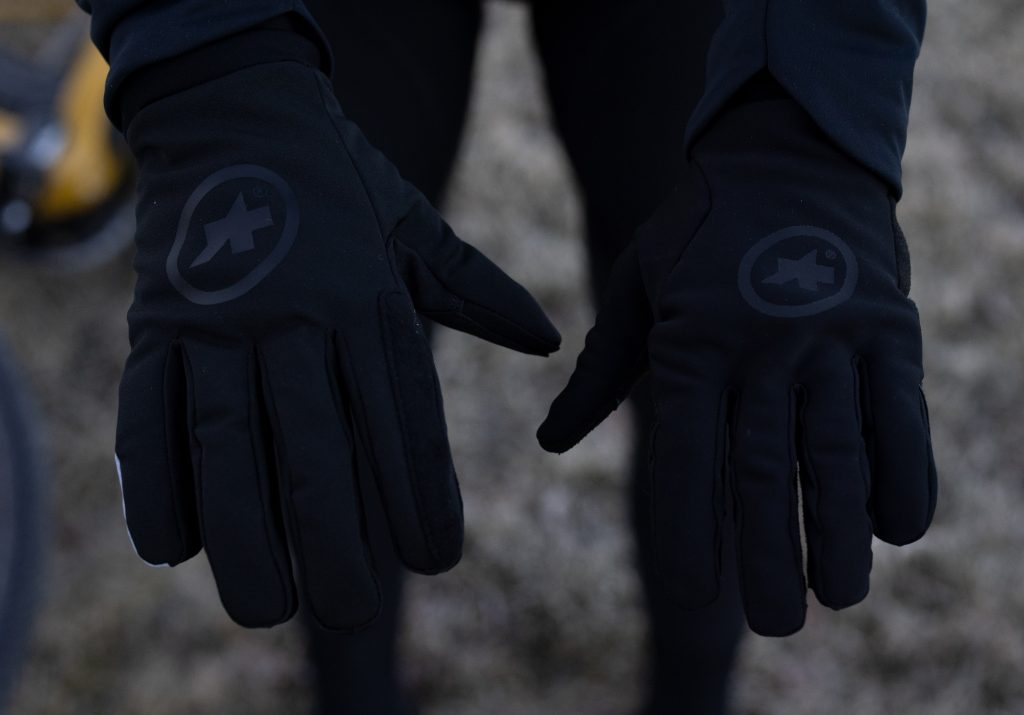 Assos Winter Gloves
Why We Dig Them: With refined aesthetics to match any kit, superb windblocking over the fingers and backs of hand, and breathable warmth inside, Assos' winter gloves are one of the best winter apparel additions to your gear bin.
When to Use Them: During cold miles when you need full-finger dexterity on the handlebars.
The Standout Bikes of 2020
Of course we can't have a gear review of the Year of the Bike without talking bikes. On the road side, we're stoked on Cervélo's Caledonia and Caledonia 5. Designed to tackle all-day missions on mixed terrain and rough roads similar to the cobbled classics, it's an endurance-oriented race-ready machine. With an aerodynamic front-end, fully-internal cabling (on the Caledonia 5)—and  still clearing 34mm tires—this "road" bike signals the coming of a new breed of all-road, race bikes for the future. 
The Cervélo Caledonia
Why We Dig It:  Aerodynamic, durable, swift—a prime example of how race-ready an all-road, drop bar bike can be.
Where to Use It: Nearly anywhere—farm roads, light gravel byways, smoothly paved rollers …
On the MTB side, Santa Cruz unveiled their new Nomad, with updated geometry—slackened 64-degree headtube and size-specific chainstay lengths—an improved suspension curve, and a new rear triangle with twin swingarm uprights to stiffen up the ride, Santa Cruz just keeps testing the limits of their powerful enduro sled.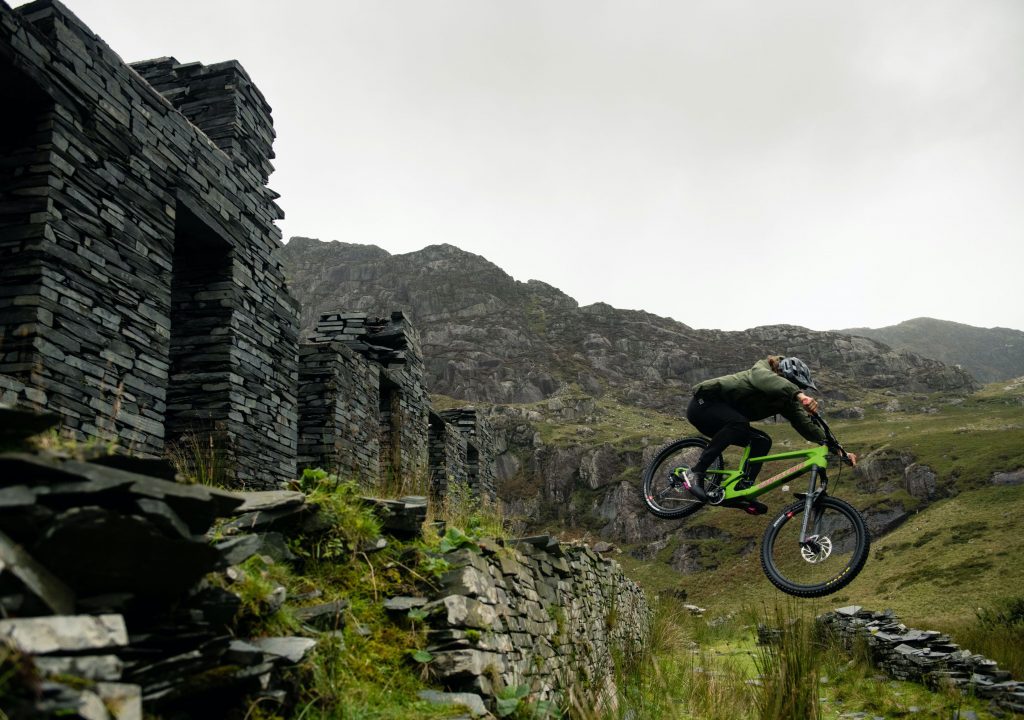 The Santa Cruz Nomad
Why We Dig It: Retains the big 170mm travel and V10-inspired suspension feel, while improving overall ride quality. This Nomad is about as close to double-crown riding as an enduro bike gets—and we love it.
Where to Use It: On downhill-oriented rides with rowdy terrain.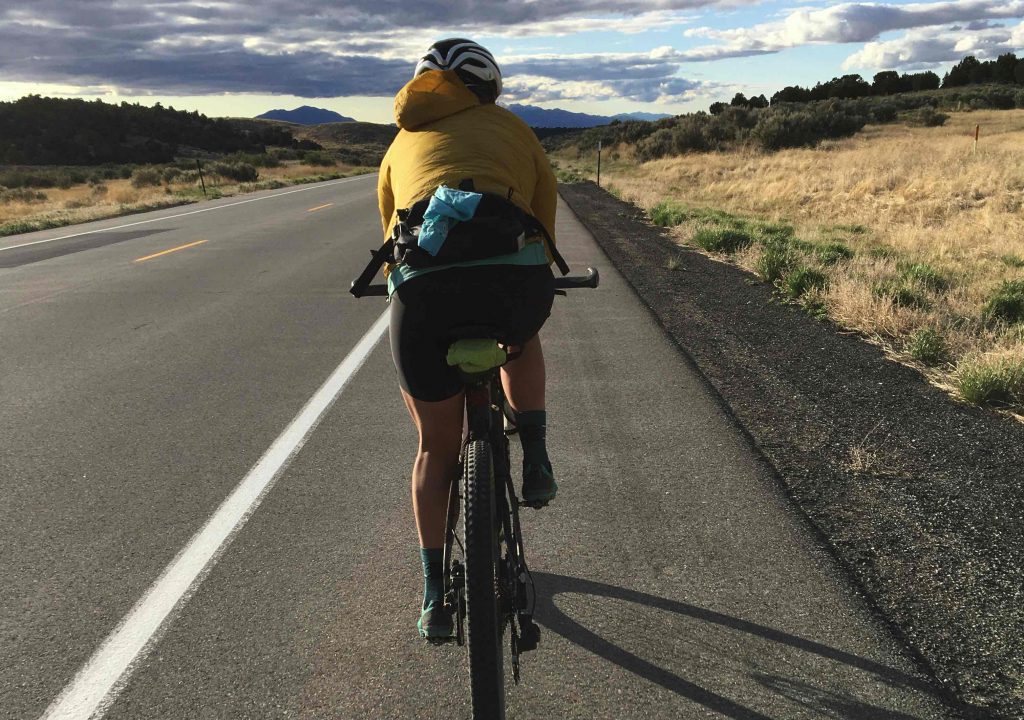 And the Quirkiest Gear Awards Go To …
If you ride trails on the regular—or even at all—investing in a crisp sounding, easy-to-use handlebar bell is well worth it. Expert gravel racer, H. Donut, shares why she digs the Spurcycle Bell. 
"With more folks on the trails and more distanced meetups with my pod, the Spurcycle bell has been invaluable this year. It helps me let folks know I'm coming up on the trail, and is a delightful alternative to throwing rocks at a friend's window to let them know I'm outside and ready to roll."

—H. Donut
The Spurcycle Bell
Why We Dig It: Easy to install, pleasing design, and makes a delightful ring.
Where to Use It: Everywhere.
And if you've ever had trouble picking out your bike in the cyclocross pit or even a triathlon transition, why not add a sparrow-shaped bottle cage to your ride? We love Portland Design Works (PDW) for their animal-inspired cages, and, in particular, the Sparrow.
The Portland Design Works Sparrow Cage
Why We Dig It: Adds personality to any front triangle.
When to Use It: When you tire of your uberlight carbon cages.
Thanks for reading our 2020 gear review. While we don't know exactly what 2021 will bring, we know this gear is ready for the ride. And we're ready, too—see you out there!
Author Bio: Max is a Competitive Cyclist, copywriter, and photographer. Follow on Instagram @headinthecleods.