This carousel displays a list of buttons that updates the main product image when a button is clicked
Wahoo Fitness
KICKR HEADWIND Fan
Item # WHA0012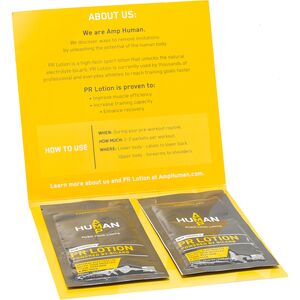 Free with purchase
Item #

WHA0012
Description
KICKR HEADWIND Fan
The first ever smart fan designed for cyclists, Wahoo's KICKR HEADWIND Fan keeps you cool during the toughest training sessions, and uses a Targeted Airflow Pattern to mirror the shape and position of a cyclist's body while riding for realistic road conditions, even if you're really just getting after it in your basement during winter.
You can pair your ANT+ speed sensor, heart rate monitor, or smart trainer directly to the fan, so as your speed or heart rate increases so will the fan speed. Bluetooth also wirelessly connects your phone via Wahoo's app to the fan to put the speed controls at your fingertips, or for a more manual adjustment, just simply select one of the four pre-programmed speeds on top for your ideal airflow. The airflow maxes out at a whopping 30 miles per hour to ensure you stay cool through some of your most demanding workouts, while two adjustable leg positions help you find just the right airflow angle.
Smart fan designed for indoor training sessions
Connects to Bluetooth, ANT+ sensors for wireless use via app
Sensor-controlled airflow speed changes as heart rate changes
Targeted Airflow Pattern mirrors body shape and cycling position
Four pre-programmed speeds help you find ideal airflow
Fan maxes out at 30mph for constant cooling during hard efforts
Designed to work with Wahoo's KICKR DESK
What do you think about this product?
>Rating: 5
January 23, 2020
5 stars (if you ignore the high price)
The MSRP of $250 was a non-starter for me. At $200 on sale, I was finally willing (with some hesitation) to go ahead and get it. The build quality of this is adequate for the job since it just needs to sit there, but just seems a bit cheap (for the price) due to the way the plastic is molded, and how the control panel is constructed (a flimsy plastic layer over buttons). Despite these issues, what earns it 5 stars is that unlike any hardware store fan, it actually looks like it was designed to go with your Kickr, automatically adjusts fan speed according to your HR (exertion), and places the wind right where you need it.
Alan B.
>Rating: 5
December 18, 2019
Great product
Familiarity:

I've used it once or twice and have initial impressions
The speed paring with the Kickr worked great right off the bat, and synced seamlessly within 5 seconds (Wahoo products are great that way). The speed matching from Zwift to the fan was pretty noticeable, but honestly not the most useful. I found matching it to your HR was much better, seeing as when you are climbing and you speed slows your HR and power output are usually spiking. Smart features aside, you will be getting a super functional fan. Blows consistent and solid stream of air, and has the right position and angle to be the perfect finishing touch for a pain cave. Great product, that works exactly as advertised.
Colin Maxfield
>Rating: 4
January 2, 2019
Works great for training!
Familiarity:

I've put it through the wringer
Had this trainer since November and it has worked great so far. There is a notch at the front to allow you to place the fan right against your front wheel. The vents point upward so if you are placing it anywhere other than right at the base of your front wheel it will not work as intended. The bluetooth functionality is great. No need to adjust the fan settings, I can just put my head down and focus on training. You do have to connect to the wahoo app to use this functionality. The fan is strong enough for me and is fairly quiet as well. I move the fan between my trainer and my wife's set up so I appreciate that it is light and easy to move. It is plastic, but seems durable enough. I rarely write reviews, but saw another reviewer mention issues with the headwind when placed 6-8 feet away and wanted to provide another opinion as my experience has been great so far though at a slightly lower price (even though I did get it 20% off) I would have given 5 stars! Definitely a luxury item as a regular fan can do the job though will not look nearly as nice.
Steven A.
>Rating: 2
November 10, 2018
Price to performance is not good
Familiarity:

I've used it several times
Nice design although a lot of cheap plastic for $250. Very quiet. I did NOT use it synced to Zwift or similar so cannot comment on that feature. The basic problem is that it is not nearly strong enough, and because it sits on the floor 6-8' from your body (there are no adjustable louvers so you cannot put it on a table nearer to your body as the air would then go over your head) so the air flow, while directed, is somewhat dissipated. A hi-velocity pedestal fan running 2' from your body gives 2-3x as much air flow. I ran it on medium for my warm-up, then switched to high to begin my moderate work-out and kept looking for the non-existent higher setting for the actual work-out when I started to get hot and sweat. I think most folks will have a similar experience and keep it set on high for the workout and never want to go lower than that, hence the very expensive feature of varying the fan speed with the Zwift course will always be overridden since you always want it on high (actually, you always will want it in higher). PS - a high velocity pedestal fan WITH REMOTE is about $100 on Amazon which will give you at least twice the cooling with the same ability to adjust fan speed without getting off your bike.
Eric H.