ThreadFit 24mm Bottom Bracket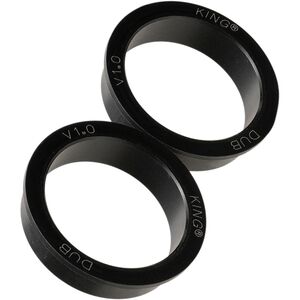 Free Gift With Purchase!
Fit Kit - Bike Build
---
Why We Like The ThreadFit 24mm Bottom Bracket
Before the dizzying array of bottom bracket standards we see today, bottom bracket cups used to thread into precisely-manufactured frames and lasted darn near forever, seldom creaking. Thankfully, threaded BB's are still alive and well, and the Chris King ThreadFit 24mm bottom bracket is the perfect choice for those of us wanting superior quality and longevity. It's designed to accept 24mm spindles from a variety of manufacturers, provided you get the correct fit kit for your individual crankset.
Details
High-quality threaded bottom bracket for mountain and road frames
Manufactured in Chris King's Portland, USA facility
Fits English threaded 68mm and 73mm shells, 24mm spindles
Requires a fit kit to adapt to your specific crankset
Fit Kit #4 fits standard 24mm-spindle Shimano cranks
Item #CKG000M
Material

[cups] CNC-machined aluminum, [bearings] stainless steel

Shell Type

threaded

Shell Width

68, 73mm

Threading

English (BSA)

Claimed Weight

3.1oz (89g)

Activity

mountain biking

Manufacturer Warranty

lifetime