ThreadFit 24mm Bottom Bracket - Ceramic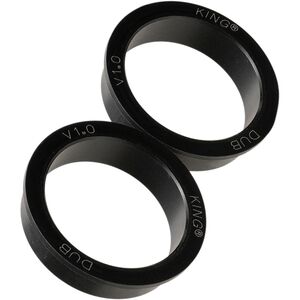 Free Gift With Purchase!
Fit Kit - Bike Build
---
ThreadFit 24mm Bottom Bracket
Chris King's new modular ThreadFit 24mm Bottom Bracket system is, frankly, genius, saving both riders and mechanics dollars and headaches. This one external-cup threaded bottom bracket can accommodate virtually any road or mountain crankset so long as it's paired with one of CK's many BB Conversion Kits. With ceramic bearings, the system is even lighter and better, so when combined with CK's reputation for quality, the Chris King ThreadFit 24mm Ceramic Bottom Bracket is a no-brainer.
Chris King designs, engineers, manufactures, and assembles everything at its facility in Portland, Ore., USA, which is also one of the most eco-friendly facilities on the planet, repurposing old industrial machines for their purposes and recycling any and all materials wherever possible. That means the seals, the outboard cups, the bearings, and even the proprietary tools to install it all hail from the same factory. And if for nothing else, CK is known for precision. Both the steel or, in this case, the ceramic bearings are made in-house to standards that ensure the insane longevity of King's products, known to last through multiple bikes, or even decades, with equal ease. With that degree of obsession built in to their price, we're confident that you'll be riding your Chris King bottom bracket for many years to come.
Details
External cups
Ceramic bearings
Compatible with most cranksets with BB Conversion kit
Item #CKG000N
Material

[cups] allloy, [bearings] ceramic

Shell Type

threaded external

Shell Width

86mm

Threading

English

Includes

1 Non-Drive BB cup assembly, 2 BB O-ring, 1 Center Sleeve, 1 Drive BB cup assembly

Claimed Weight

3oz (85g)

Manufacturer Warranty

5 years