---
Spare Me 2 Spare Tire Carrier
You don't want to have to choose between having a spare and having your bike. Be prepared and equipped with both with the Thule Spare Me 2 Spare Tire Carrier. It attaches easily to regular or oversized tires and includes locks to secure your bike to the rack and the rack to your vehicle for maximum protection. Stay-Put cradles provide-anti-sway stability, and arms fold down for streamlined driving when not in use.
Details
Spare-tire mount fits both regular or oversize tires; not for use with tire covers
Carries two bikes
Integrated locking cable and knob secures bike to carrier and carrier to vehicle for compete protection
Anti-sway Stay-Put cradles stabilize and prevent bike-to-bike contact
Arms fold down when not in use for tidy convenience and easier driving
Thule Part #963PRO
Item #THU0395
Bike Capacity

2, [dimensions] 16 x 18.5 x 38.5in, [folded dimensions] 4 x 18.5 x 38.5in,

Compatibility

[claimed weight] 15.6lb, [weight] 75lb, [mount] spare tire

Locks Included

yes

Part Number

963PRO

Manufacturer Warranty

lifetime
Reviews
Q&A
Overall Rating
3.5 based on 28 ratings
What do you think about this product?
View
Selecting an option will reload the available reviews on the page
4 out of 5 stars
May 6, 2023
Spare Me Pro
Been using for my Jeep Wrangler CJ. I like everything about it except the cable is not nearly long enough. Thule either need to make it longer or have an extension that would make it longer to accommodate 2 bicycles. This seems to be a common complaint in other reviews that are posted here. How about it Thule?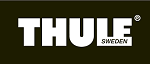 Originally reviewed on manufacturer
2 out of 5 stars
February 28, 2023
Seems perfect but not for Jeep 4xe (w. camera)!
Received the Thule bike rack just to find out it won't fit the tire-mount with a back up camera. Would've been nice from Thule to specify that at the top of product features to avoid wasting people's time that intend to purchase. I have a Jeep Wrangler 4xe…so yes, it WON't fit. But the rack looks very sturdy.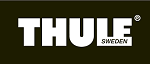 Originally reviewed on manufacturer
5 out of 5 stars
January 17, 2023
PERFECT FOR LANDROVER DEFENDER!!
WORKS GREAT, PRETTY EASY TO INSTALL, THE REAR WHEEL OFF AND INSERT TOOK A LITTLE WORK.....STILL DO NOT UNDERSTAND THE BIKE LOCKING PIECE THAT PULLS UP FROM THE POST....SEEMS NOT LONG ENOUGH. OTHERWISE A GOOD VALUE.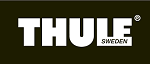 Originally reviewed on manufacturer
5 out of 5 stars
October 16, 2022
Still working great after 20 years
My Thule bike rack for my jeep wrangler TJ is 20 years old and still works great. I have 33" tires and did have to modify the install for the thicker tire, but I am really impressed that it lasted so long. It does not work for 35" tires (will not unfold fully before it hits the tire), so I'm having to retire it as I replace my tires. Wondering if Thule makes anything that accommodates a 35" spare tire...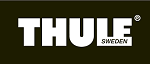 Originally reviewed on manufacturer
4 out of 5 stars
June 29, 2022
Easy to use! Easy to install!
It's simple; easy. Though I wish it were a platform spare tire mount (so that my frame didn't have to have contact). But if you've got a spare tire- this is the best!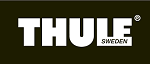 Originally reviewed on manufacturer
4 out of 5 stars
June 15, 2022
Pretty rad!
I picked up one of these for my first gen RAV4 a couple months ago and I'm quite happy about it. Instructions were easy to follow and installation was quick and painless. I'm happy with how it works and it's high quality. It also looks great on my car and takes up VERY little space when folded. My only gripe is that I did not expect the folding arms that house the bikes to use such a rudimentary design at this price. Don't get me wrong, it works fine, but having only 2 sets of notches for the arms, east west and north south makes for a lot of required leverage to pop the arms out of their 'folded position,' notches and into the unfolded position. It's actually quite difficult to do and when I'm in a rush it's a pain. Would 5* but that design was kinda weak. I would suggest a redesign with locking teeth instead of just two big notches. You should still get this rack though!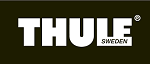 Originally reviewed on manufacturer
4 out of 5 stars
June 14, 2022
Good product, AWFUL Installation instructions
Have used it only once so far for a long road trip and so far so good ! But I must comment on the installation instructions. They're so bad and Incorrect. One part specifically said based on your tire size, use these parts. It turned out it didn't require any of those parts and it took and extra couple hours to figure that out- only discovered after watching a you-tube video. Secondly, the plastic "plug" for the lock portion was completely stripped while simply trying to take it out with a screwdriver, like the Instructions said. We had to completely rip apart the whole piece to eventually get it out, likely partially destroying it in the process. WHY would you make that piece plastic in the first place ?? Anyway once we actually got it on, everything seems fine.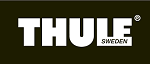 Originally reviewed on manufacturer
1 out of 5 stars
May 15, 2022
Backup camera?
Bought the spare me 2 thinking it would be equipped to mount with my back up camera. But can't install it. Not sure what I'm going to do for a bike rack now. Anyone else have a way to make it work?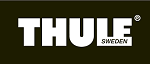 Originally reviewed on manufacturer
1 out of 5 stars
August 15, 2021
Does Not Fit Many Bikes
This rack is made for larger bike frames only. I have a women's medium FS MTB, and the frame is too short for the top tube to rest on both arms of the rack. (As usual, it's a man's world when it comes to mountain biking.) However, if your bike is large enough to fit, be warned - we tried the rack with my buddy's larger bike, and there was a ton of play. Even when the bike fits, it doesn't sit securely.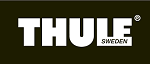 Originally reviewed on manufacturer
1 out of 5 stars
July 8, 2021
Spare yourself - seriously
With a rear spare tire, no hitch, and no desire to use a roof rack, this style was my only option. I read some mixed reviews, but thought I should give it a try since Thule is such a solid brand. This is not a good system if your frame is anything other than a basic bike with a straight top tube. If you have a mountain bike, cruiser, or anything with low standover, you aren't going to have a good time. I have a hybrid bike, and a mountain bike. After getting it home and installing, I discovered I needed to purchase the (pricey IMO) adapter in order to get either of them on the rack. When mounting 2 bikes on it, you need to be very careful, as they sit too close and will bang up against each other. I cut up foam pads and tie them to my forks to prevent damage. Pedals in spokes, kickstands all over the place, saddles bashing against handlebars, dings in paint, pedals into your spare tire, you name it. The quality of the plastic mounts that you attach the rubber straps to is lacking. After one season of light use they are already bent and breaking. I know this will need to be a warranty fix. Finally, it takes a LONG time to mount your bike. Don't expect to get loaded up in a hurry, ever. I am so annoyed, but I will continue to use it, since I'm already in for $500+ with the rack and two adapters. Still, each time I use it, I actually marvel at how bad it is.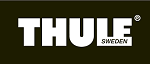 Originally reviewed on manufacturer
Need Expert Advice?
Our Gearheads Can Help