Round Trip Transition Bike Travel Case
---
Why We Like The Round Trip Transition Bike Travel Case
Traveling with a bike can be a stressful experience, full of horror stories of broken frames and tense moments watching baggage handlers throw cargo onto conveyor belts and transfer carts. The Thule Round Trip Transition Bike Travel Case eases some of that stress by providing exceptional protection and security in a top-load format that eliminates the need for airport security to remove any padding layers to see what's inside.
This travel case makes packing your bike easy with an integrated fork-mount stand that lets you break down, build up, and work on your bike with ease. For packing, the top rail of the stand clicks into place in the travel case to securely hold your bike in place. The wheels sit on either side of the frame, and the case topper latches firmly down with heavy-duty clamps to securely cocoon your bike inside. The Thule Round 1Trip Transition Bike Travel Case accommodates both road and mountain bikes and is easily transportable with an oversized handle and two roller wheels.
Details
Travel the country with this ultra-secure bike travel case
Hardshell construction keeps your bike safe
Integrated work stand for mobile repairs
Top-load design for convenience
Accommodates road and mountain bikes
Includes adapters for 15mm and 20mm thru-axles
Item #THU000Y
Material

ABS Hard Shell

Volume

30,969cu in

Capacity

1

Closure

front and rear clamps

Dimensions

54 x 15.5 x 37in

Claimed Weight

39lb

Manufacturer Warranty

lifetime
Reviews
Q&A
Overall Rating
4 based on 16 ratings
What do you think about this product?
View
Selecting an option will reload the available reviews on the page
5 out of 5 stars
July 12, 2023
No longer lying to wife about "30min packing time"
When I tell my wife it will only be 30 minutes to pack the bike, she believes me now. Used to take me a whole lot longer. One of the easiest travel cases I have ever worked with. Worth the cost. Safe, secure, and not a pain to take the bike apart.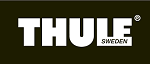 Originally reviewed on manufacturer
5 out of 5 stars
July 2, 2023
Best bike box ever!
Super simple to use and very safe for the bike. Much better than the competitor's box.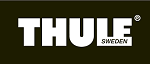 Originally reviewed on manufacturer
5 out of 5 stars
February 13, 2023
Great case
I've had a hard time deciding between getting a soft padded case vs hard case for my bike. I went with a hard case because I want that extra peace of mind that my bike would be protected during the transport. Yes it is heavy, and I don't mind paying the overbaggage fee vs opening the case and seeing my bike wrecked. I haven't used the case yet for travelling but I can tell it is bullet proof enough to withstand the baggage handlers throwing it around and getting slammed around the plane's cargo area. If you want the peace of mind that your precious bike will be in one piece when you get to your destination, go for a hard case, and the Thule Transition is one of the best cases out there. I like how it has the stands to transform it into a bike repair stand, may need to put foam padding on where the straps would go onto the bike to avoid rubbing.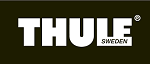 Originally reviewed on manufacturer
2 out of 5 stars
October 13, 2022
Protect but not very portable
The hardshell RoundTrip bike case is extremely good at protecting your frame/components. Period. Tradeoffs are the following: 1. not great for rolling place-to-place on the back of just a set of small rear wheels 2. rear wheels cracked on cobblestone roads while traveling across EU 3. plastic handles for pulling case break off because the screws loosen easily 4. connecting the 2 halves of the case is lousy especially when airline baggage inspectors open and attempt to reconnect case 5. the internal bike stand has a thru-bolt that defaced the paint on the tip of my fork 6. bike case is extremely heavy and you'll probably pay airline for exceeding weight threshold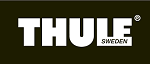 Originally reviewed on manufacturer
3 out of 5 stars
September 13, 2022
Bike Box Review
Good bike box. Lots of room and seems to travel well. My Orbea front wheel skewer did not fit the adapters supplied. Had to pull one from an older bike in order to do a lock down.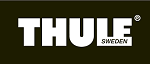 Originally reviewed on manufacturer
5 out of 5 stars
March 3, 2020
The Perfect Case
After using the Transition case to fly from MA to Colorado and back, all of my initial doubts about the case were eliminated. A truly easy case to travel with! Yes, it is a bit larger and heavier than traditional clamshell cases, but not significantly. About 20 inches DIM larger (L W H) and about 5lbs heavier. My brother traveled the same trip with a clamshell case great case, but the Transition's vertical orientation and rail mount system proved to be much more travel friendly. Little disassembly of my bike was required to fit in the Transition case. The front wheel was removed and the forks locked into the fork mount rail. I pulled the rear wheel and swapped in a spare rear hub/cassette/skewer and left my rear derailleur mounted. This protected my rear triangle and tensioned the chain to keep it from damaging the frame. I also removed the saddle/post and handlebar/stem. Bar/stem was zip tied to top tube and forks. Entire frame was covered with pipe foam, but since the case does not contact the frame, this was for extra precaution only. Wheelset was placed in the provided wheel bags and the top cover was locked in place using the two ratchet buckles. I secured a TSA combination lock through the D rings. TSA opened and inspected the Transition case in both directions, but there was no evidence of inspection, other than the TSA information tag inside. Usually cases (ski, bicycle, etc.) are not repacked or sealed the same after TSA inspection. I assume because of the simplicity of closure, the Transition case was completely resealed exactly as I had packed it. Conversely, my brother's clamshell case had 4 straps left unsecured by TSA. The baggage handlers in Denver commented how easy the case was for them to handle when they returned it to me. The Transition case has a few very minor scuffs after travel, but unless inspected closely it still looks new. All hardware and handles remained securely attached and survived the trip with no damage. The vertical orientation of the Transition case makes it very stable and easy to maneuver. Most cases roll in a horizontal position, which can make navigating narrow spaces and crowded airport terminals challenging. The Transition case is about 6 inches taller than clamshell cases, but it rolled (upright) into the rear of a minivan with plenty of clearance. I did have to lay the case on its side to transport in a midsize SUV. Upon arrival at my destination, I slid the stem/bar back on the steerer, realigned, and set proper torque. Did the same with post/saddle I removed the hub/cassette assembly and fitted my rear wheel. Finally, I removed the bike from the rail mount and installed my front wheel. Ready to ride! For the parts of my trip where transportation of bike by vehicle was required, I used the open (top removed) Transition case as a rail mount carrier in the back of a mini van. A very stable and protected way to transport that only required removal of the front and rear wheels. Seeing how well the Transition case traveled to my destination, I no longer had ANY doubts about traveling with the Transition. Only suggestion might be a backup strap (rubber or velcro) to lock the rear of the rail into the bottom of the case just as a precaution in case the primary lock mechanism is dislodged by large impact. Perfect case Thule!! Thanx.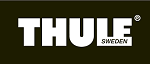 Originally reviewed on manufacturer
4 out of 5 stars
March 3, 2020
Great protection for your bike
I purchased the Roundtrip Transition so that I could take my bike with me when I travel by plane with work. I am pleased with how roomy the box is and that I was able to fit my touring/commuter style bike in the box when many other bike box manufacturers were not spacious enough. I did have to remove my fenders and rear cargo rack but they fit perfectly and securely in the box and I secured them with Zip ties & foam padding. A bike box is obviously large and weighs quite a bit with a bike inside but this box does a great job of easing the lifting with it's wheels. I would caution folks that the box does not fit in many standard size trunks and is tricky if not impossible to fit in the backseat of many sedans. I did pack along a pair of Cam Straps to secure to the roof of my friends car rack when I reached my destination and for my return trio to the airport. This brings up my single biggest feedback/suggestion for this product. Make the box comparable to attach to a vehicles car rack. Thule makes amazing car rack racks and car rack accessories and it seems only natural that they could design this product to attach seamlessly to a rack. I believe that would make this box PERFECTION! Thank you for allowing me to share my thoughts.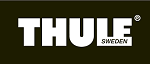 Originally reviewed on manufacturer
5 out of 5 stars
March 3, 2020
Very strong case , can carry up to 4 wheels .
Many trips with this case , it is worth the price , no body wants to have damage going to a cycling trip , it wont happen with this case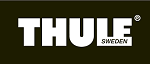 Originally reviewed on manufacturer
3 out of 5 stars
March 3, 2020
Great case, too much $, too heavy, few bells & whistles shor
Borrowed case from a friend and was great because I did not have to pay for it........., BUT For the cost of the case it MUST be lighter and have 2 more wheels (preferably multi directional), but good protection .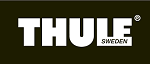 Originally reviewed on manufacturer
3 out of 5 stars
March 3, 2020
Would be a great product with 4 wheels
I would love to be able to add 2 more wheels to this bike case, then it would be perfect. Plsssss Thule give us an extra set of wheels so we can make the case easier to handle.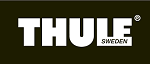 Originally reviewed on manufacturer
Need Expert Advice?
Our Gearheads Can Help