OutWay Hanging Bike Mount - 2 Bike
---
Why We Like The OutWay Hanging Bike Mount - 2 Bike
The days of removing your bike's front wheel and cramming the frame inside your vehicle's trunk are over. With the Thule OutWay Hanging Bike Mount, you can haul two bikes to your destination without occupying limited space inside your car. The Outway is designed to fit on most vehicle profiles, from colossal SUVs to fun-sized sedans, and secures to the trunk with tension straps that keep everything locked in place. As you hit the road, rubberized contact points absorb impact and prevent your bikes from bouncing around in transit. When your day of riding comes to an end and a cold drink sounds enticing, the mounting system locks in place to prevent any sticky hands from walking away with your gear.
Details
A trunk mount to haul your two favorite steeds
Compatible with most sedans, wagons, CUVs, and SUVs
Anti-sway system limits movement and contact between bikes
Integrated cable locks bike to the rack for added security
AcuTight knobs secure the rack to your vehicle under tension
Knobs lock in place to prevent unwanted theft of the rack
Soft rubber cradles each bike to absorb impact from the road
Item #THUZ3G7
Bike Capacity

2 (33lb each)

Compatibility

most sedans, coupes, hatchbacks, SUVs, and crossovers (consult Thule fit guide for approved fits)

Locks Included

yes, integrated cable lock

Part Number

994005

Activity

travel

Manufacturer Warranty

limited lifetime
Reviews
Q&A
Overall Rating
3 based on 13 ratings
What do you think about this product?
View
Selecting an option will reload the available reviews on the page
4 out of 5 stars
July 31, 2023
Great Construction and Design
The customer service, delivery and overall construction and style has been excellent. I have yet to actually attach and try this rack out. What sold me was the design, simplicity and less straps going everywhere. Can't wait to try it out.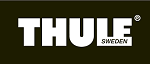 Originally reviewed on manufacturer
4 out of 5 stars
June 13, 2023
Solid Rack
Just bought my wife a bike, and in addition to mine we found orselves in need of a 2 bike rack. This item came up a lot in the third party review sites that I frequent so I pulled the trigger. I was not disappointed. Although pricey, the quality of make and overall feel does not make you feel bad about the purchase. The only negatives I can write (which are not really that bad) are that installation was a pain, you absolutely must read directions carefully, and it slightly obstructs the rear view cam - but I would imagine all bike racks of this style would have this issue.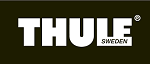 Originally reviewed on manufacturer
4 out of 5 stars
May 28, 2023
Bottom line
Bottom line is quality build easy to set up Fits my Subaru Outback and Honda civic I would recommend this product to anyone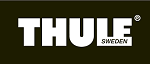 Originally reviewed on manufacturer
1 out of 5 stars
February 28, 2023
Arm latches didn't work
Returned the bike rack as the arm latches were stuck in the open position so bike could not be placed on bike rack.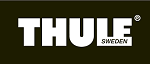 Originally reviewed on manufacturer
1 out of 5 stars
November 11, 2021
Assembly required
I was not advised of this and only instructions are by silent video. Very dissatisfied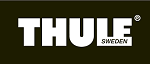 Originally reviewed on manufacturer
5 out of 5 stars
October 26, 2021
Clever design
I bought the Outway 2 for my Volvo XC70 a couple of weeks ago. The assembly video on YouTube was a very useful guide. The Outway 2 is a very solid, well engineered bike rack. On a side note, I lost the keys on my first outing, fortunately after I had removed my bikes, and Thule replaced the keys quickly. So don't forget to record the key number and to leave one key in your vehicle's glove box. Bravo Thule!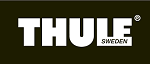 Originally reviewed on manufacturer
2 out of 5 stars
September 22, 2021
Good frame, bad parts
The rack itself is good, strong and secure for my Honda Civic but the bumper straps that hold the bikes together and to the car failed miserably and broke in multiple places over a few days. To be clear, the bikes were still secure on the frame - the frame was good. But the bumper that hold the bikes together broke in 6 different places over a few days. Seems the rubber could not handle the sun. Would not recommend this rack unfortunately until that is fixed.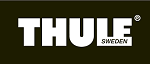 Originally reviewed on manufacturer
2 out of 5 stars
September 9, 2021
It Was a Great Rack Until...
I bought a new car in May at the start of the Summer here in North America and needed a new Bicycle Rack that was compatible with the Car-Make-Model. This rack was perfect. I used it for three months without an issue. Then one day I needed to use the Locking Feature of the rack as I was going into a store after a ride. The Right Hand Lock will not Unlock making the Rack unusable. This Rack would have been a Five Star but.....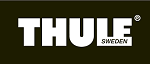 Originally reviewed on manufacturer
2 out of 5 stars
August 19, 2021
LOOKS LIKE A GREAT 2 BIKE CARRIER
WHEN I OPENED THE BOX I STARTED TAKING THE DIFFERENT COMPONENT BOXES AND STARTED TO ASSEMBLE, BUT I NOTICED THAT ONE OF THE LOCKING TABS WAS BROKEN!!!! i THINK IT IS A VERY WELL MADE PRODUCT BUT THE BOX OR THE WAY IT WAS PACKAGED WAS THE REASON THAT THIS ARRIVED DAMAGED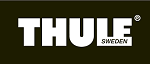 Originally reviewed on manufacturer
4 out of 5 stars
August 9, 2021
Once configured, simple to set up
The instructions & YouTube video make the installation an almost-no-brainer, but the fit of various components is hard & made me pause multiple times to make sure I wasn't doing something wrong. In particular, the arms holding the bike were hard to insert to the required depth, and the springs holding steel cables short are very stiff, making pulling the cables to latch on the top of the trunk/tailgate difficult. Once adjusted (and removed), it is super-simple to put back on, with no guessing of where to position (dictated by the two legs adjusted to proper length at the first installation) or how hard to tighten (indicated by clicking knobs). It feels rock-solid when mounted and the integrated locks (for the unit and for the bikes) are a big plus. Instructions around the "Plastic Spoiler Reinforcement Straps", optional for cars with plastic spoilers, could use more clarity. E.g., I ended up not using the straps after studying closer how the latches grab onto the tailgate, but the instruction just say to always use with plastic spoiler.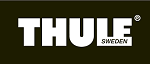 Originally reviewed on manufacturer
Need Expert Advice?
Our Gearheads Can Help