Helium Platform XT 2 Bike Rack
---
Why We Like The Helium Platform XT 2 Bike Rack
Premium platform racks come in all shapes and sizes, but the Helium Platform XT 2 Bike Rack is one we recognize for its easy use and security. It makes it easy to travel with two bikes without frame contact, and its aluminum construction is highly durable for regular use. This rack is fully lockable to deter thieves, and the bike arms fold down for compact storage when the rack is not in use.
Details
Bike rack for traveling with up to two bikes
Ratcheting wheel loops quickly attach our bikes
Aluminum construction is highly durable for regular use
SnugTite stinger and locks for easy installation and locking
Integrated release handle makes it easy to remove bikes
Item #THUZ3JZ
Bike Capacity

2

Compatibility

road, mountain bikes

Locks Included

yes

Part Number

904011

Claimed Weight

43.2lb

Activity

travel

Manufacturer Warranty

limited lifetime
Reviews
Q&A
Overall Rating
4.5 based on 57 ratings
What do you think about this product?
View
Selecting an option will reload the available reviews on the page
5 out of 5 stars
November 26, 2023
Easy to use !
This bike carrier is so easy to use and the bikes are safe from rubbing on anything . They're held in place nice and firm by the wheels. Now I have to find a cover to protect our Trek SLR 9 while on the road traveling to different states to ride and explore. Wayne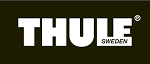 Originally reviewed on manufacturer
5 out of 5 stars
October 3, 2023
Slick rack
This hitch rack actually came with a good quality Allen wrench for assembling. It went together well, and I've used it quite a few times to great satisfaction. Super easy to mount bikes, and the XT model fits my extra large DH bike. Up to 52" wheelbase. Beautifully matches my Ioniq5 too!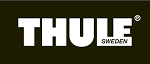 Originally reviewed on manufacturer
5 out of 5 stars
September 15, 2023
Great rack and looks good
Bought this rack a couple of weeks ago and so far so good. so easy to load and unload bikes. Also very easy to put the rack on and off.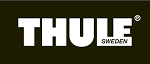 Originally reviewed on manufacturer
4 out of 5 stars
August 30, 2023
Very easy set up and use
I have been using the Helium Platform XT for close to a month. It is very easy to assemble, install on the vehicle and load and unload bikes. It is also very stable in the receiver.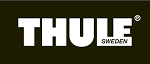 Originally reviewed on manufacturer
3 out of 5 stars
July 31, 2023
Looks great, works OK, poor quality.
I am selling the Helium Platform XT after three years of use. It worked fine for the first two, but then two of the arms broke around the same time. I've used a lot of hitch racks, but this is one of the most poorly designed I've seen, and I'm not surprised it's falling apart. It's a pretty flimsy cable attachment inside the arms and they started to seize up after a while, and the only remedy was to buy new ones. One of the cable lock keyholes busted from its plastic casing and it didn't take long for the rack to develop a rattle while driving. I won't be buying Thule bike racks any longer.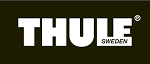 Originally reviewed on manufacturer
1 out of 5 stars
June 30, 2023
Ordered Two Separately, Both Were Defective
I've owned other Thule products in the past and loved them, but this particular bike rack was delivered to me with manufacturing defects right out of the box. One of the six screw holes during assembly was not threaded--rendering the screw useless--and one of the arms did not connect/fit into the center console because the pin failed to line up. I returned the product and was sent a replacement. Sure enough, the new unit had the same issue regarding the pin and hole not lining up. Thule used to be know for designing quality products, but after two attempts this is simply disappointing. I would recommend looking elsewhere.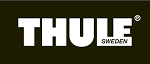 Originally reviewed on manufacturer
1 out of 5 stars
June 20, 2023
Very expensive and very disappointing
I will start by saying that I've owned 4 Thule bike racks in my life and just finished camperizing a van with bars and a pod, so have been completely satisfied until I purchased this bike rack. The hand grips which releases the arm that holds the wheels in place are plastic. In the winter it took my husbands full grip to squeeze them (he had substantial strength) and I can't budge them below 0 degrees. The arms "lock" in place on the wheels, but 2 of them randomly come loose allowing my bike to flop around. One of the bolts on the arms wiggled completely off (which was protected by a plastic cover, also fell off) so on a trip, one of the arms was completely useless, ultimately meaning that I could only carry one bike. Very expensive for a very disappointing product.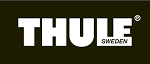 Originally reviewed on manufacturer
5 out of 5 stars
May 31, 2023
Thule Helium Platform XT
The new Helium Platform is a great product. Easy to use so far. Great product.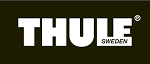 Originally reviewed on manufacturer
5 out of 5 stars
May 29, 2023
Great unit, easy to install and use.
Great unit. Bikes rest in aluminum trays (with a slot for road and MTB tires), with flip up arms that push into the tires to lock them in place. Takes maybe 60 seconds per bike to load/unload, with no contact to the frame of the bike. Pros: - Easy to install - Locks to receiver - Integrated bike cable locks (I'd recommend buying something more robust if you are leaving your bikes on there, but fine for getting lunch/gas/etc) - Super quick to flip the levers down, and put a bike on (less than 60 seconds per bike). - Bikes stay solid even over bumps. Cons: - Directions to assemble are bad. They really do not do a very good job explaining which of the 4-supports go. Left and right come in boxes labeled brown and white, but that isn't listed on the directions. The cartoon to indicate the locking support does not make sense. Why not just have a bubble callout to a lock icon instead of a black dot? They do have alignment pins that prevent left and right being swapped, but should have did the same for the ones with locks and not locks. - Needs a way to mount a license plate. You can buy the Thule strap on one, but there is nowhere to mount that to the rack when bikes are mounted. The whole point of this style of rack is to not have pieces rubbing on the frame, and that is the only way their optional license plate mount installs.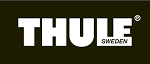 Originally reviewed on manufacturer
5 out of 5 stars
May 27, 2023
Helium XT bike rack
I have been using the Helium XT bike rack for a little over a month and I love it. Loading and unloading bikes is simple and secure. This rack is extremely light weight compared to other racks I've had in the past making installation a breeze. I am very impressed with this product.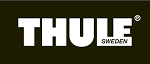 Originally reviewed on manufacturer
Need Expert Advice?
Our Gearheads Can Help