---
Why We Like The Gateway Pro 2-Bike Rack
For short trips around town or that haul across country to start a new job, the Gateway Pro 2 gets your bikes wherever you're headed. The Gateway's trunk-mounted platform makes it simpler to fit on a variety of cars, and the adjustable ratchet cradles help ensure your bike stays steady on the anti-sway arms. Thule equips the Gateway with an integrated cable lock, for added peace of mind during rest stops on the long drives.
Details
A streamlined trunk rack for transporting your bike
Ratchet cradles keep bikes well in place on anti-sway arms
Compact design folds down flat when not in use
Accomodates most bikes and most cars for ease of use
Item #THUZ3A2
Bike Capacity

2

Compatibility

trunk

Locks Included

integrated cable lock

Part Number

900600

Manufacturer Warranty

limited lifetime
Reviews
Q&A
Overall Rating
3 based on 22 ratings
What do you think about this product?
View
Selecting an option will reload the available reviews on the page
5 out of 5 stars
September 26, 2023
Easy to install
So far so good. Easy to install- did it in the dark with a headlamp and only had to refer to the instruction guide a couple times. Hoping this will last as long as my previous one, 15 or so years.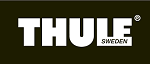 Originally reviewed on manufacturer
5 out of 5 stars
June 28, 2023
Great for occasional bike transport.
I found this rack easy to install and use. However this style is easy to be stolen off the car - just cut one piece of webbing. I regret not adding a tow hitch to my car and going that direction for a bike carrier.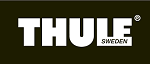 Originally reviewed on manufacturer
5 out of 5 stars
June 3, 2023
Terrible design - damaged car during first use
This rack design is awful. The instructions are just pictures with no words. Instructions direct reader to go to website to determine fit dial setting, yet that info is nowhere to be found on website. Bottom straps do not stay secure to car while driving. Rack dented by trunk during first use.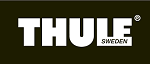 Originally reviewed on manufacturer
1 out of 5 stars
April 16, 2023
Horrible Instructions
It's bad enough that the instructions are all pictures and it's difficult to understand what they're telling you to do, but they removed the fit guide from their website that the instructions have you reference to determine the setting on the bike rack for your car. A complete waste of my Sunday afternoon trying to find a fit guide online that someone might have posted so I can install my bike rack.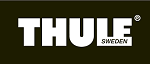 Originally reviewed on manufacturer
1 out of 5 stars
July 17, 2022
Not the quality I expected from Thule
The rack fits my wife's Nissan Altima just fine and if you tighten the straps before every use it is stable. However, no matter how tight we pull the straps holding the bike in place, highway bumps dislodge the bike and it nearly falls off while driving. We routinely have to stop along the road and re situate the bike on the rack. Not what we are looking for.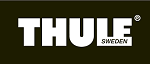 Originally reviewed on manufacturer
4 out of 5 stars
July 4, 2022
Great, but 1 thing is missing
Very easy to use and fits well to the trunk of the car, but there is someting missing... maybe Thule should add some pieces of paint protector such as paint protection tape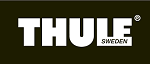 Originally reviewed on manufacturer
3 out of 5 stars
June 27, 2022
proper setting unclear
How do I figure out the proper setting angle on the rack for my car? The website I was guided to only stated that yes this rack will fit my car.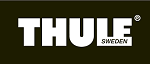 Originally reviewed on manufacturer
1 out of 5 stars
June 24, 2022
Bad
I have a 2015 vw gold (the same car as the pictures). The clips are almost not thick enough for the gap spaces they fit into the car. I tighten the straps but the hook pops out from the trunk when it is slightly wiggled. I almost feel like the hooks need to be heated up to reform them to hook more into the trunk so they are actually able to stay. Waste of money since i had to stop 3x during a 25th drive to tighten the straps and place the hooks back into the hatchback as the bike rack was holding on by 1 hook. I have placed the hooks in the exact spot as the pictures and it doesn't work. Ive placed them in different spots in the hatchback and still they pop out when u start to drive or shake the rack slightly.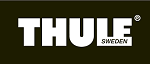 Originally reviewed on manufacturer
1 out of 5 stars
April 10, 2022
Poor Manual
Not helpful when the link on your instructions doesn't work https://www.thule.com/en-us/ us/fit-my-car?c=bike+carriers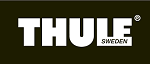 Originally reviewed on manufacturer
4 out of 5 stars
August 20, 2021
Flaw fixed
I am the one who made the previous review about the lock not locking two bikes. I must admit it was an oversight on my end and as described, it clearly locks two bikes. My error, great product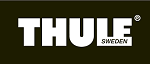 Originally reviewed on manufacturer
Need Expert Advice?
Our Gearheads Can Help
What is the max weight it can carry? Thanks