---
Why We Like The Thule Epos 2
Reliable, portable, and easy to use, the Thule Epos 2 is our trusted bike carrier. This well-designed hitch rack holds both our bike and an adventure buddy's bike, tilts out of the way so we can open the trunk, and folds up for storage when it is not hanging out of our 2-inch hitch.
Details
Hitch rack designed for 2 bikes on road trips or day trips
Dual bike capacity lets us travel with a backup or a friend
Lockable design provides peace of mind on the road
Strategic design hols most bikes on the market
38lb weight is easy to maneuver, install, and remove
Item #THUZ3LW
Bike Capacity

2

Compatibility

[max tire width] 3in, [frame dimensions] 22-90mm, [max diameter] 29in, [hitch] 2in

Locks Included

no

Part Number

903210

Claimed Weight

38lb (17.3kg)

Manufacturer Warranty

limited lifetime

Activity

cycling, mountain biking, travel
Reviews
Q&A
Overall Rating
4.5 based on 9 ratings
What do you think about this product?
View
Selecting an option will reload the available reviews on the page
4 out of 5 stars
September 27, 2023
GREAT PRODUCT
First time usage of the Epos 2 bike rack-- GREAT PRODUCT--, easy to use and securely holds the bikes. Also purchased the loading ramp which is a must have for loading E-bikes for senior citizen. The cover is a nice addition for garage storage and the wheels make moving a breeze. My only complaint is the rack does not lock in the vertical position when not in use while attached to the vehicle.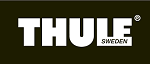 Originally reviewed on manufacturer
5 out of 5 stars
September 26, 2023
Expensive but worth it.
Expensive but worth it. High quality. Do not need extra bar with step-thru frame.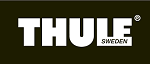 Originally reviewed on manufacturer
4 out of 5 stars
August 15, 2023
Great rack but extends the length of the car.
I've gotten by in life buying cheaper bike racks. However, I splurged on a fancy bike that needs to be carried properly without risk of being damaged in transport. I was trying to decide between Thule's Easyfold and T2 Pro when the EPOS was released. The EPOS combines the benefits of both to create an (almost) perfect rack. The shortcomings of the EPOS are kind of glaring and you wonder why the features were not included. Primarily, the EPOS 2 extends far from the car. Having a large-ish car already, it makes parking difficult. I can't imagine having a EPOS 3. The glaring omission here is that the EPOS already folds up at the hitch for storage. It would have been a minor addition to lock upright (like the 2T Pro) for a more compact driving option. I am also surprised the folding surfaces that support the bike do not lock in the up or down positions. There are held in place by friction alone. If I were to speculate, the decision to not have the racks lock in these upright positions is to prevent blocking the license plate. It is also an omission for the EPOS not to come with the e-bike loading ramps and ramp storage considering the Easyfold does. Oh... and as a final thought... someone talked me out of spending extra to get the EPOS with tail lights. I regret that. Safety first...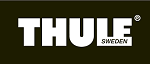 Originally reviewed on manufacturer
5 out of 5 stars
August 10, 2023
Très bien conçu.
Nouveau support thule epos, très facile d'utilisation,très bien conçu, construit pour recevoir sans contrainte deux vélos électriques. Seul petit bémol les serrures avec clés manque de facilité à l'insertion.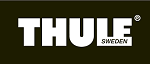 Originally reviewed on manufacturer
5 out of 5 stars
August 5, 2023
Great Bike Rack
I really like this bike rack. Very solid build. The two support arms are very adjustable to suit any bike. The ratcheting strap locks are a nice feature. I should have ordered the Epos with the included tail light option. I found the two bicycles would obscure my vehicle tail lights a bit too much. I ended up ordering and installing the tail light kit. I also ordered the optional ramp, but so far I find loading the bike a bit easier without it. The handle to wedge the rack in the hitch receiver is a bit awkward to operate, but not the end of the world though.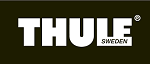 Originally reviewed on manufacturer
5 out of 5 stars
August 4, 2023
Excellent bike rack
We purchased the EPOS-2 rack in order to take multiple trips around the USA and Canada. Thule did an excellent job in working out the kinks of the previous model rack. Not having used a platform rack in the past it takes a bit of getting used to in positioning our bikes on it but now it only takes a few minutes. We purchased the extended ramp but have found it is just as easy to lift the bikes onto the platform. We are very happy with the built-in security features and the ease in attaching and detaching the rack from the hitch. We highly recommend this rack for bikers with e-bikes.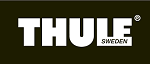 Originally reviewed on manufacturer
5 out of 5 stars
July 20, 2023
Easy Peasy!
Very easy to install and use. We have e-bikes and I was concerned about finding a carrier that would work on the bulky frames. We use the folding ramp and guide them onto the carrier and it takes just a minute to secure. It's easy to fold, remove and store in the garage. I liked that I didn't have to buy locks for it as well. However, I did buy the cable lock for when we travel overnight. I also intend to buy covers for overnights.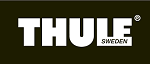 Originally reviewed on manufacturer
4 out of 5 stars
July 12, 2023
Ramp saves back
Bought 2 bike Epos for our heavy e-bikes with fenders. Replaced a Letsgoaero that worked well but did not have ramp. Excellent quality, installs right of box, ramp bends a lot but so far has not failed however no place to store on Epos??, I like the clamps but learning curve is you have to fiddle with bike pedals to get bikes in correctly. Easy storage with wheels, I pull it around with one of the wheel straps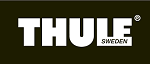 Originally reviewed on manufacturer
2 out of 5 stars
July 8, 2023
Maybe it's Me, Maybe it's the Epos?
I just got the Thule Epos 3 bike rack delivered today and I was so excited because it was exactly everything I needed in a bike rack. I loaded my son's bike when it was on the ground and it was ok, it seems like his bike is longer than the Epos and almost doesn't fit but with the straps and arm secured it seems sturdy and safe. Once I attached the bike rack to my SUV though it was extremely wobbly. It attaches with a built in locking bar but it leaves a lot of space between the hitch and the bike rack. I wish I could push the bike rack into my hitch more but with the way this locking bar lines up there's no other way to secure it in place. I tried stuffing cardboard in between the gaps, even though this says it fits a 2 inch receiver it was so wobbly it seemed unsafe and his bike was rocking back and forth over every bump. So for that reason I am not super happy. I am also trying to figure out how to keep this attached to my car with no bikes on it. I assumed it folded up towards the back of the car so I could drive and not have the entire rack sticking out and taking up room behind the car, but I don't think it secures in place when lifted?? Maybe it's me, but maybe it's the Epos. Still undecided on how I feel and if I want to keep this or not.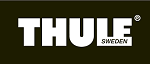 Originally reviewed on manufacturer
Need Expert Advice?
Our Gearheads Can Help