Crossover 2 35L Carry-On Spinner Bag
---
Why We Like The Crossover 2 35L Carry-On Spinner Bag
Winding security lines, hour-long delays, mad dashes to make connecting flights—air travel is enough to make your head spin, but luckily this carry-on roller bag can spin along with you. Durable enough for all of your travels and complete with four spinner wheels for easy transport wherever you go, this carry-on option gives a much-needed reduction in airport stress.
Details
Carry-on spinner bag that brings convenience to air travel
Oversized rear wheels glide over rough terrain and smooth surfaces
Smaller front wheels help you roll and spin in any direction
Carry-on friendly size can expand by 2.5 inches for additional space
Internal compression wings and split compartments keep it organized
Crush-resistant pocket keeps sunglasses and other small items safe
Rugged construction protects your gear and withstands tough travel
Included TSA lock keeps your contents secure in new destinations
Item #THUZ39P
Material

nylon

Volume

35L (2135cu in)

Rolling

oversized wheels

Pockets

[external] 1 zippered front organizer, 1 zippered Crush-Resistant top, [internal] 2 zippered mesh

Carry-On

yes

Compression

wings

Closure

zippered

Dimensions

13.8 x 9.1 x 21.7in

Claimed Weight

7lb 9.6oz

Manufacturer Warranty

limited lifetime
Reviews
Q&A
Overall Rating
4.5 based on 11 ratings
What do you think about this product?
View
Selecting an option will reload the available reviews on the page
1 out of 5 stars
September 18, 2023
Broken main handle on carry on luggage first use!
The first time I used the Crossover 2 Carry On suitcase, the main top handle broke out of the luggage. This was bought 11 days prior to replace the exact same suitcase which had worn down quickly with holes after just one year. The airlines stated that it was normal wear and tear and would not cover replacement. I Thought I was buying a quality product so that should not happen as easily. I own so many Thule products (11) and would like to remain a loyal customer. I do travel a lot. If Thule can't make better products or back up their warranties quickly, I will find their replacement.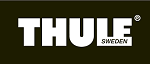 Originally reviewed on manufacturer
5 out of 5 stars
March 24, 2022
Really great carry on!
I was looking for a smallish,sturdy clamshell-style carry-on to use as a ski boot bag, because I had destroyed one and another was too heavy when fully packed. I like to carry my boots and essential gear with me ( thermals, ski pants, base layer, ski top, socks, ski mitts. liners, balaclava, goggles and sunglasses) after learning the hard way that if the airline loses your skis and/or luggage, it costs so much more time and $$ to replace all those items than it is to rent only skis, helmet and borrow or buy a jacket. This bag has a complete, zipped nylon partition that keeps the boots separated from the soft goods, is perfectly compact (smaller than a 22" carry on) which is important for little planes with limited overhead compartment size. And this bag is a stiffened soft-side, so is lightweight but does not crush. I LOVE this bag! Now need one for regular travel. 5 + stars!!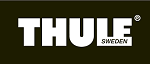 Originally reviewed on manufacturer
5 out of 5 stars
January 5, 2022
Awesome!
Great looking carry on bag, with enough compartments, I have a backpack since 2013 and still look like new.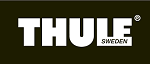 Originally reviewed on manufacturer
5 out of 5 stars
December 13, 2020
Nice bag
This is a really nice suitcase that is designed to hold a lot. I have not used it for a trip yet but can tell it is going to well loved. It rolls very well in any direction!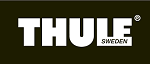 Originally reviewed on manufacturer
4 out of 5 stars
July 1, 2020
Well Thought Out
I was looking for a carry-on that would meet my need for functionality, followed by aesthetics. Functionally, this bag has all the bells and whistles I was looking for. I love how the bag rolls easily and it meets the carryon size criteria for most domestic (US) airlines. I was pleasantly surprised that even though the bag is considered "soft-sided" there is actually a good deal of exterior protection underneath the fabric and the bottom of the carryon is more of a hardshell in nature. This pairs well with my Crossover 2 boarding bag! =)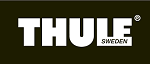 Originally reviewed on manufacturer
5 out of 5 stars
March 3, 2020
Best travel bag I have ever used
As a frequent traveler I needed something durable and spacious. The outer case and protective pockets put my mind at ease whether I am throwing the bag in the over head bin or checking it. The inside of the bag allows me to pack shoes and outerwear separate from my dress clothes so I arrive with things still nicely folded and ready to wear. You can easily fit a weeks worth of clothes in this carry on.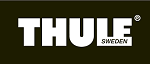 Originally reviewed on manufacturer
5 out of 5 stars
March 3, 2020
Fantastic
It's a gift so I will know more at a later time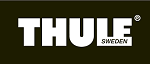 Originally reviewed on manufacturer
5 out of 5 stars
March 3, 2020
New Favorite Piece of Luggage
Spacious, light, durable and easy to pack. The external compartments are great for easy access without opening the bag and are padded for protection, Both the wheels and handles made for smooth and comfortable towing.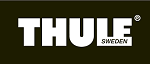 Originally reviewed on manufacturer
5 out of 5 stars
March 3, 2020
I Can't Believe I'm Reviewing A Handle
But I have to, because this suitcase has the most comfortable grip even after I stuff it to the absolute brim. And even that is no easy task with all the space it has for my belongings. I was 20 pounds over at the airport and had absolutely no idea because of how well the bag rolled and how comfortable it was to pull all over the airport. I can't recommend it enough between its stylish exterior and its enabling overpacking features.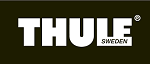 Originally reviewed on manufacturer
5 out of 5 stars
March 3, 2020
My favorite carry on I've ever owned
I fly between 70,000 100,000 miles per year for business travel so having a reliable, good looking, carry on is very important to me. All of the different compartments, pouches, zippers, etc. were carefully thought out so that I can be well organized with my wardrobe. If I need to bring my luggage into a meeting before a flight, this bag looks great. I always received compliments when going through the security line at the airport!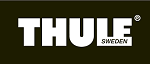 Originally reviewed on manufacturer
Need Expert Advice?
Our Gearheads Can Help