Apex XT Bike Rack - 4 Bike
---
Why We Like The Apex XT Bike Rack
Constructed for smooth, luxurious bike transportation, the Thule Apex XT Bike Rack provides improved ground and bumper clearance than its predecessors, and makes loading and unloading your bikes easier than ever before. The SnugTite stinger system allows for easy and secure installation without tools, while the the HideAway anti-sway cradles keep your bikes stable when you're on the road.
The compact cradle design accommodates a wide variety of bike sizes and frame styles, meaning there's room for the whole family, and all four bikes sit seven inches apart on the arms to provide optimal spacing and eliminate contact. The reinforced cradle straps are now 25% stronger than the previous version, and Thule even included an Integrated Locking Cable to secure your bikes to the rack. The Hitch-Switch design allows the carriers arms to fold down and the entire carrier rack to fold away when it's not loaded, giving you easy access to the rear of your vehicle.
Details
Reliable and convenient hitch bike rack carries up to 4 bikes
Easy, tool-free installation with SnugTite stinger and hand knob
HideAway cradles with ratcheting straps makes loading a breeze
Fold up design makes it easy to slide bike frames over cradles
Spacing of seven inches offer optimal spacing between bikes
Carries bikes at 3 points to prevent bike-to-bike and bike-to-car contact
HitchSwitch levers let you fold down arms and rack for rear access
Built-in cable lock secures your bikes to the rack during pit stops
Item #THU008X
Bike Capacity

4

Compatibility

[hitch] 1.25in, 2in

Locks Included

yes

Part Number

9025XT

Claimed Weight

35lb

Manufacturer Warranty

limited lifetime
Reviews
Q&A
Overall Rating
3.5 based on 51 ratings
What do you think about this product?
View
Selecting an option will reload the available reviews on the page
5 out of 5 stars
October 3, 2023
Good product
We've been out for several times with 3 bikes mounted. The longest trip is 20km one way with the max speed around 70km/h. It feels like very sturdy. One problem for me is the frames of my wife and son's bikes (20' and 24') are seems a bit tight for it. The paint is scraped a bit. Other than that, it needs a bit of effort when you try to mount two bikes onto adjacent cradle. But it should be a common problem for all cradle racks. Overall, I'm happy with this product.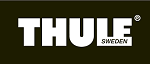 Originally reviewed on manufacturer
5 out of 5 stars
August 3, 2023
Great quality
We have already used it a few times and really enjoy it. Seems really good quality and user friendly.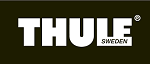 Originally reviewed on manufacturer
4 out of 5 stars
July 5, 2023
Great with one exception.
I love this bike rack - easy to install on the tow, easy to get bikes on and off. Love the locking and folding features. Slightly heavy but that's a good thing. The only thing that I am not fond of is the straps do not come installed and it's challenging to make sure you put the right straps in the right spots (and not easy to get them off if in the wrong ones). Frankly I'm still not sure I have them in the right spots. Overall happy with our purchase.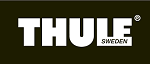 Originally reviewed on manufacturer
5 out of 5 stars
June 30, 2023
Excellent and Practical Product !
The Apex XT is very easy to assemble and its use is very versatile and comfortable.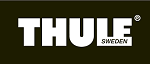 Originally reviewed on manufacturer
5 out of 5 stars
June 24, 2023
Another great Thule product
Use this with my Subaru Ascent. Excellent design, and very easy to use. It is heavy, but I'd say that means it is well made.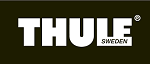 Originally reviewed on manufacturer
5 out of 5 stars
May 20, 2023
Lives up to the reputation
Very well made product. Easy to set up, install and use. Happy so far!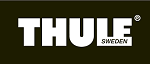 Originally reviewed on manufacturer
3 out of 5 stars
May 17, 2023
Won't fit an adult bike and any other.
I've been happy with this rack until today. No matter what I do I cannot load my bike (27" adult) with any other bike. I needed to hold 2 bikes so I only bought the rack for 2. Big mistake. I hadn't done research but "trusted " the shop that sold me my bike and bought the rack with them. I was not told 2 20" bikes or 1 adult. Very disappointed in this purchase and wish I had bought the 3 so I could load 2.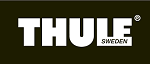 Originally reviewed on manufacturer
2 out of 5 stars
May 11, 2023
Ok as long as it lasts
Works great as long as it lasts. Quality of some parts, and a lack of some spare parts is disappointing. The locking knob in my rack does not tighten any more as the bolt has worn out just enough. Apparently there bolt cannot be replaced so the rack is now useless. For that price I would expect better quality of part and proper supply of spare parts.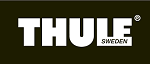 Originally reviewed on manufacturer
5 out of 5 stars
January 16, 2023
Yeah. It' Good. It's not rocky.
I like the way the hutch tightens up. Nothing upsets me more than a rocking bike and this rack doesn't rock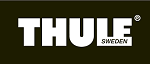 Originally reviewed on manufacturer
1 out of 5 stars
January 8, 2023
Don't buy for a Jeep
This was the one Recommeded to me unfortunately when I spoke to someone on the phone. I have a Jeep rubicon and the wheel in the back is in the way to let the apparatus down so I can't Open my back door with it on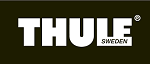 Originally reviewed on manufacturer
Need Expert Advice?
Our Gearheads Can Help