The New Switchblade
Pivot's Mid-Travel Trailbike Has Been Honed to Perfection
A Modern Classic
For riders in search of a versatile, progressive trail bike, Pivot's Switchblade has earned its reputation as a veritable Swiss army knife. Expertly blending new school design and remarkably intuitive handling, the Arizona brand's mid-travel option has earned a loyal following since its introduction in late 2016. And while the newest version appears at a glance to be radically different from its predecessor, a closer look reveals
a mountain of subtle enhancements that put an even finer point on a benchmark trail bike.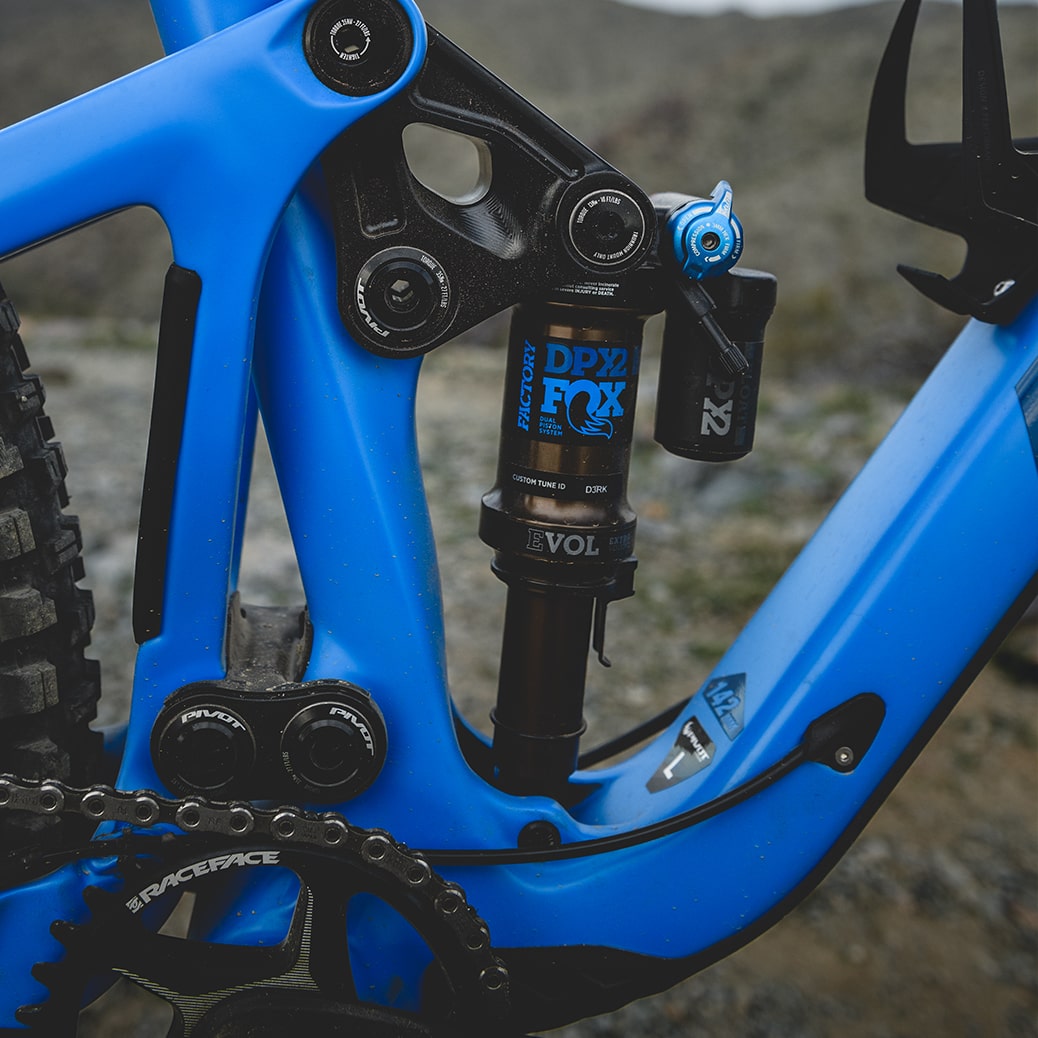 Perhaps the most striking change is the reorientation of the rear shock, which is now positioned vertically in a layout that mirrors its smaller sibling, the Mach 4 SL. When combined with the straighter tube profiles in the front triangle, the result is a lighter frame with similar stiffness, and the added benefit of additional clearance for a full-size water bottle on all frame sizes.
Additionally, Pivot developed size-specific carbon fiber layups and tube shapes,
ensuring that riders of all sizes enjoy the same blend of responsiveness and forgiveness from the striking carbon fiber chassis.
While the original Switchblade's geometry looked a little extreme at the time, it's now fairly mainstream based on current trends. Because the original was blessed with such extraordinary handling, the new model has seen only subtle tweaks, fully preserving the nimbleness, climbing prowess, and high speed predictability of its predecessor. The new Switchblade's numbers are far from the most outlandish in this category, which is a key part of why it feels so finely honed the moment you get it on dirt.
The Details
Pivot has increased the travel figures on the new Switchblade a touch, giving the new model an undeniable edge on its predecessor.
The fork has been extended to 160mm, with the rear end now making 142mm of travel.
As before, the Switchblade leverages DW Link suspension to deliver category-leading pedaling efficiency, balanced with small bump sensitivity that simply must be experienced to be fully appreciated.
Read our Review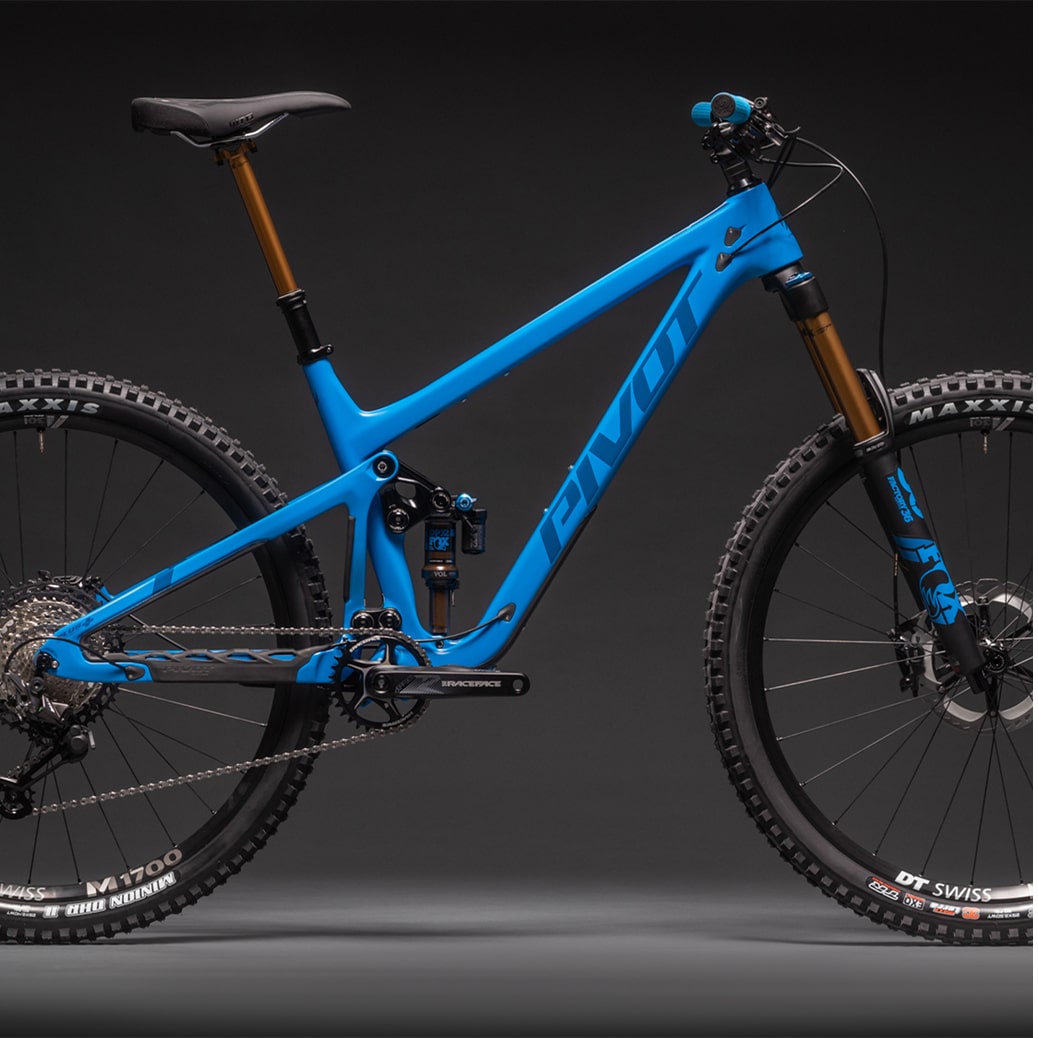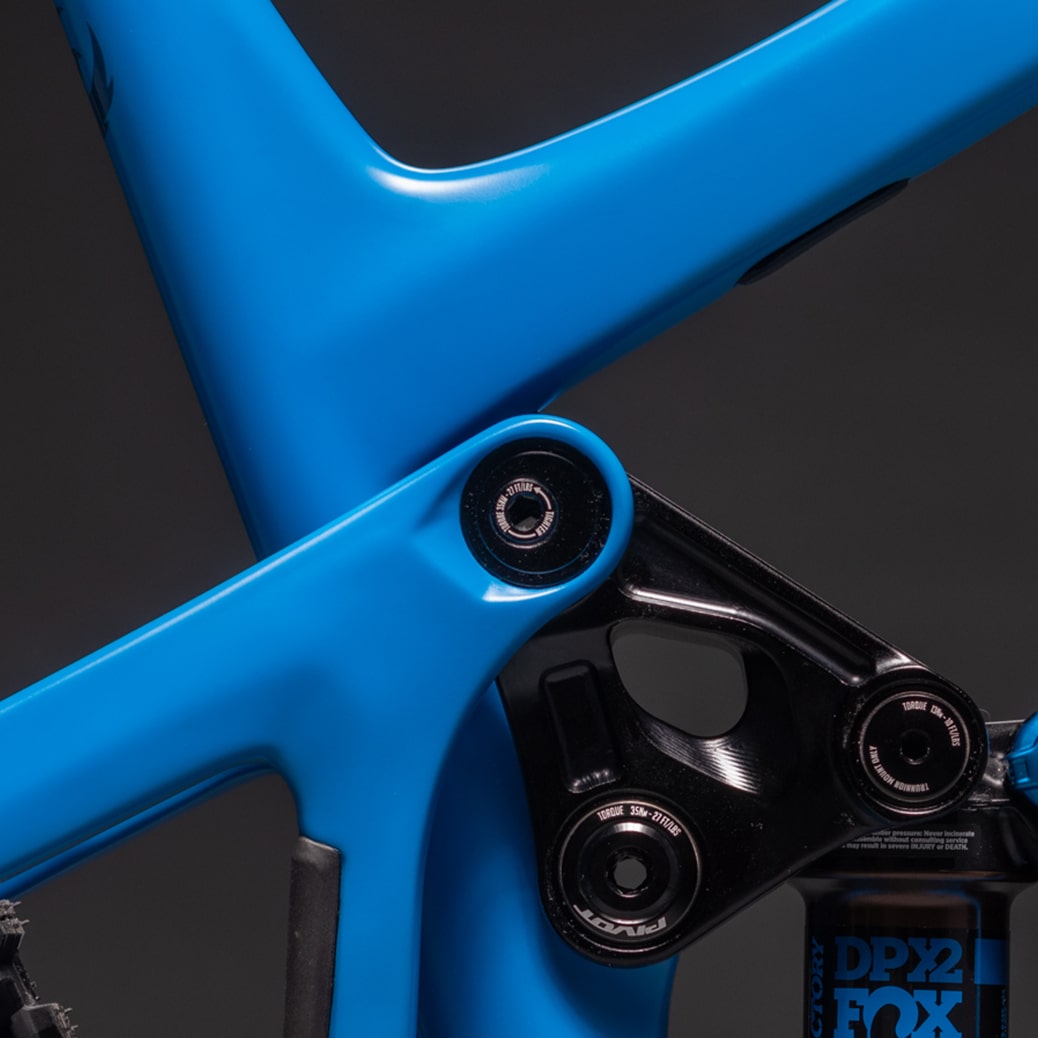 Switchblade loyalists will be pleased to know that
the new model retains its compatibility with both 27.5 Plus and 29-inch wheels
with complete bike options for both sizes available. You can also easily adjust geometry to compensate for bottom bracket height with a very clean flip chip at the top of the swingarm.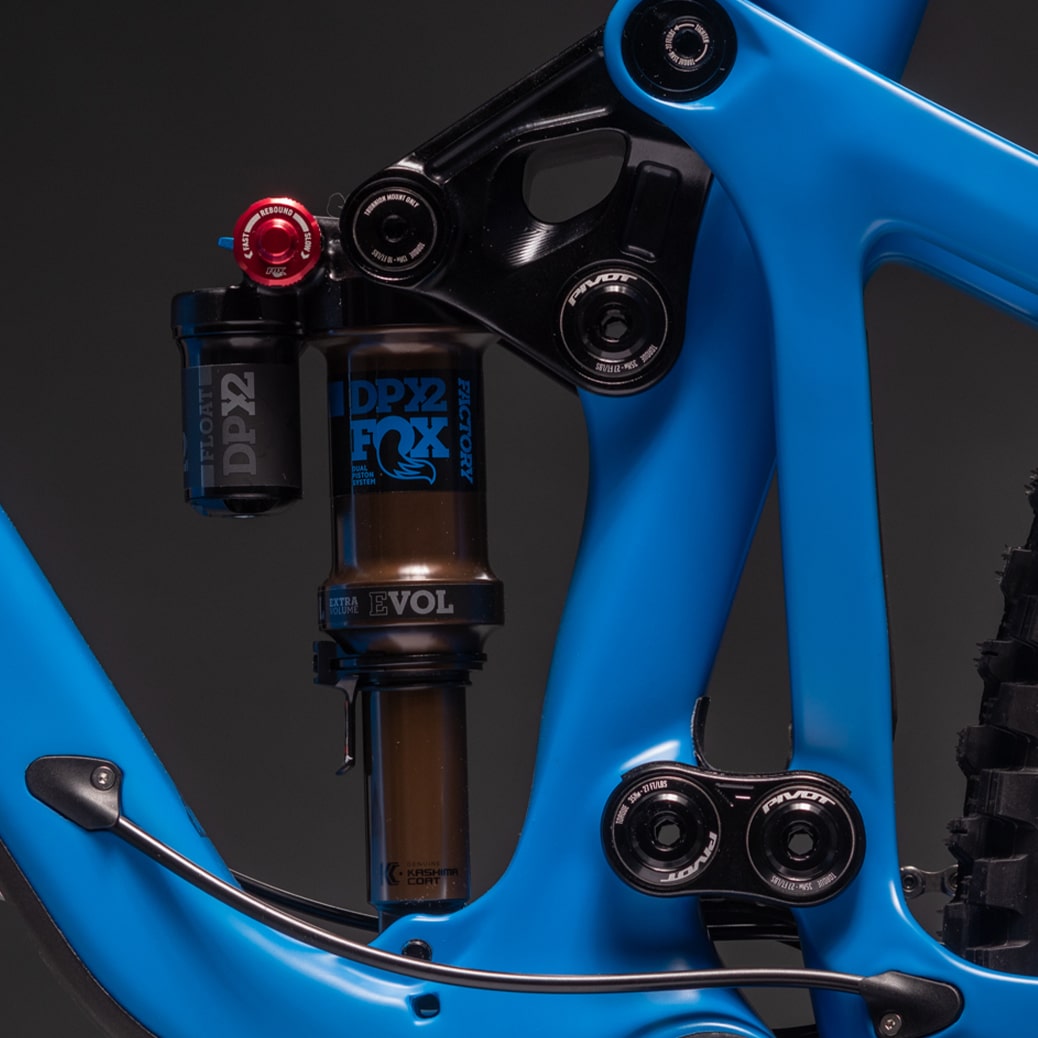 Pivot worked closely with Fox to develop a tailored version of the outstanding DPX2 rear shock, employing refined custom valving to match up perfectly with the kinematic subtleties of the DW Link rear end.
Pivot's modular, rattle-free cable ports make it easy to build your Switchblade with your choice of mechanical, Di2, or wireless AXS drivetrains.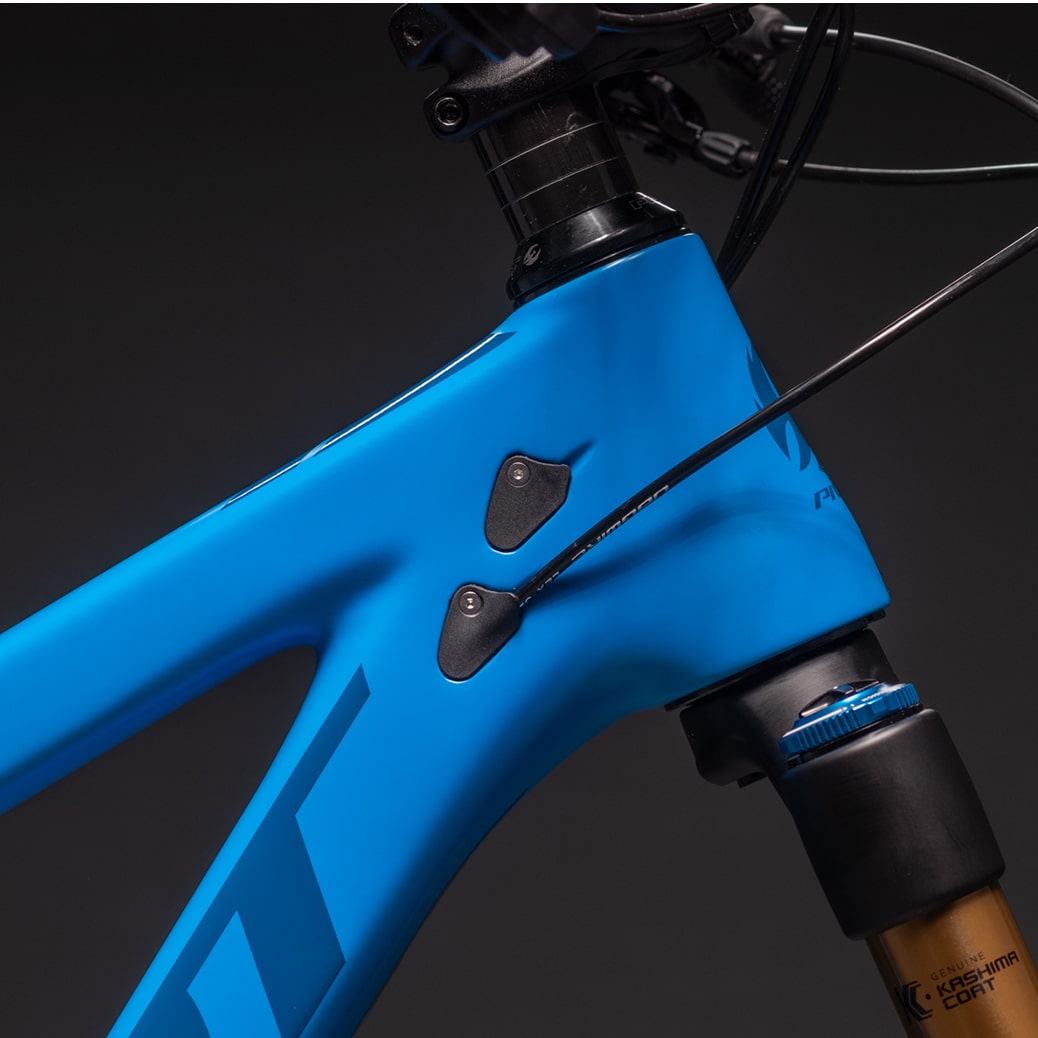 For any rider wanting to experience the very best, rather than the most extreme, version of what today's trail bikes have to offer, the latest Switchblade might just be the perfect tool for the job.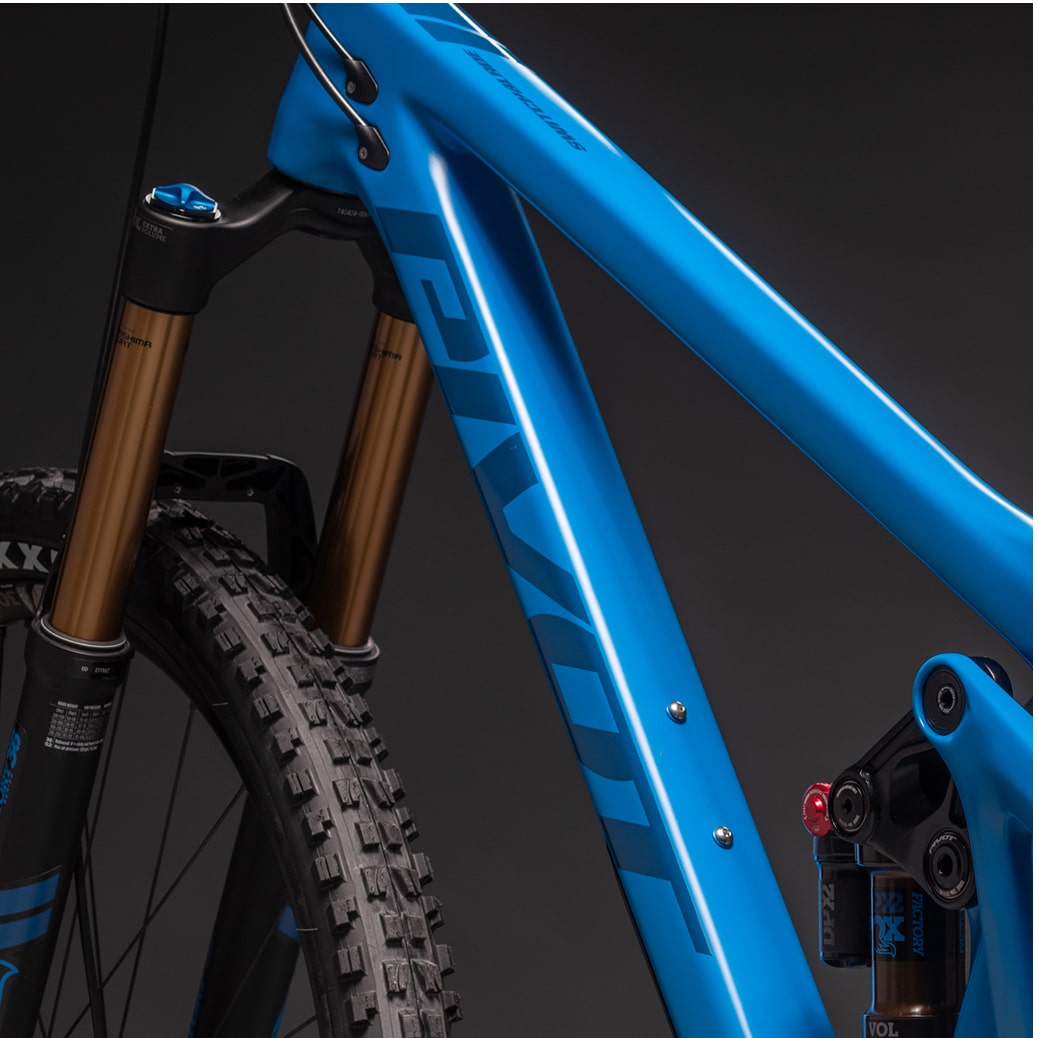 Shop The Switchblade
Buying a bike from Competitive Cyclist
Competitive Cyclist Gearheads are your resource for all things cycling. They're bike experts with knowledge and experience that's second to none. Whether you're thinking about your next dream build, you need advice on components, or you have questions about an existing order, don't hesitate to contact a Gearhead.
Learn More