Welcome to the Tire Guide
Precious few components can make as immediately noticeable a difference as a great set of tires. However, the past few years have seen an explosion in new options for mountain bikes, which makes it daunting trying to find the right pair of tires for your needs, your terrain, and your preferences. In the Tire Guide, we'll break down the key factors you'll need to consider when deciding on your next setup, and we'll follow up with a handful of our favorites for every rider. Read on to get up to speed with this rapidly evolving, yet widely misunderstood component.
Section 1:
Selecting Your Application
Section 2:
Tread Pattern and Rubber Compound
Section 3:
Size and Rim Width
Section 4:
Our Favorites
1.
Selecting Your
Application
You're already no doubt aware that tires can be found in a staggering array of options for a wide range of uses. At this point, it's almost a foregone conclusion that most riders have opted for a tubeless setups, which typically offer greater puncture resistance, reduced rolling resistance, and an improved feel for the trail. Accordingly, tubes having been largely relegated to a trailside repair option.
While the demands of racing have driven the development of application specific tires, most riders are looking for an optimal blend of traction, rolling resistance, and durability. For the sake of simplicity, we'll consider these all-rounders to be Trail tires. Depending on diameter, width, and construction, expect these to range from roughly 650g to 900g, with the heavier options typically benefitting from additional protection for flat resistance. If you're unsure of where to start, start here.
OPEN/MORE IMAGES +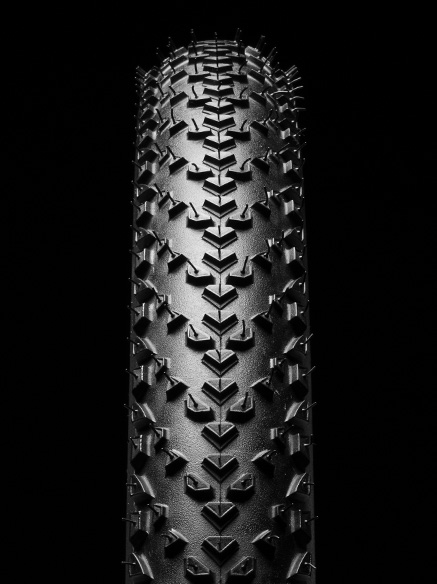 ▶
(sub ~600g)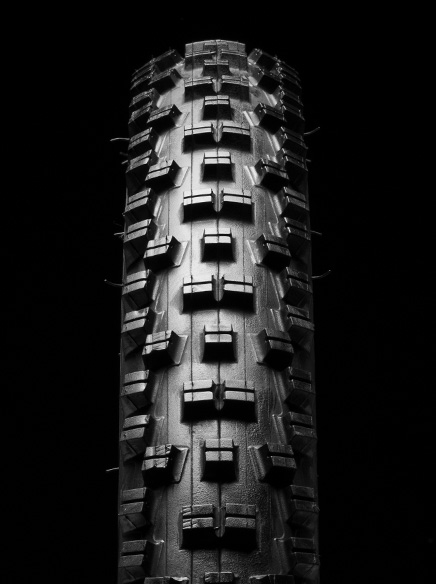 ▶
(600g-900g)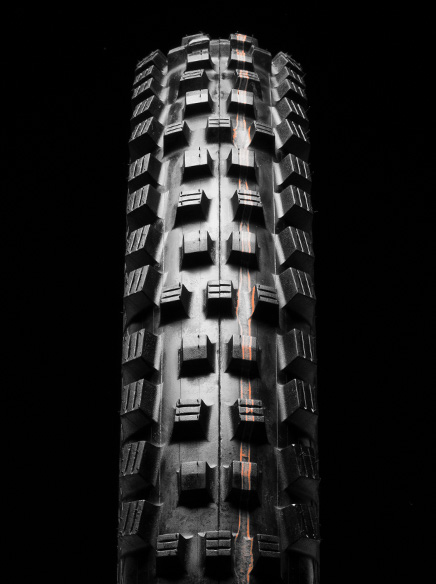 ▶
(900g+)
2.
Tread and Rubber
Compound
Generally speaking, riders will refer to a given tire by its tread pattern, but tread pattern is only one part of the equation. Don't make the mistake of thinking that a given tread pattern will offer the same handling regardless of the rubber compound. The most popular tread designs are frequently offered in a handful of constructions, in multiple rubber compounds, and also in a range of sizes. But before we go too far, a quick word about tread design.
Unsurprisingly, for most riders in most locations, an intermediate tire will be the right choice. Look for fairly aggressive knobs, especially at the side of the tread, which is where the majority of cornering traction occurs. Although actual layouts vary widely by brand, most intermediate tires will have a moderate amount of space between the knobs in the center of the tread, largely out of a desire to balance rolling resistance with traction.
OPEN +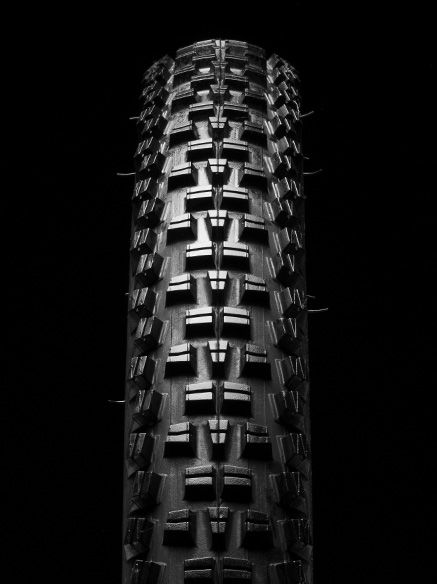 ▶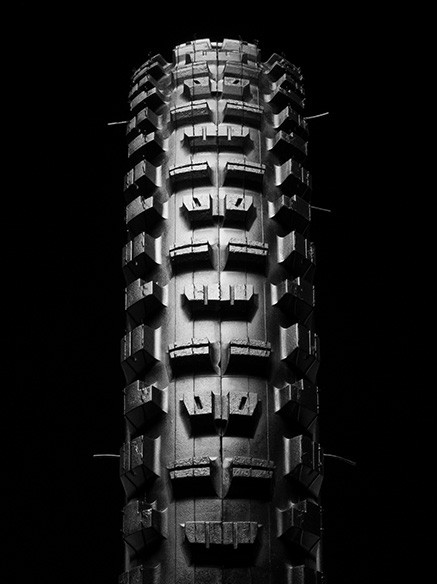 ▶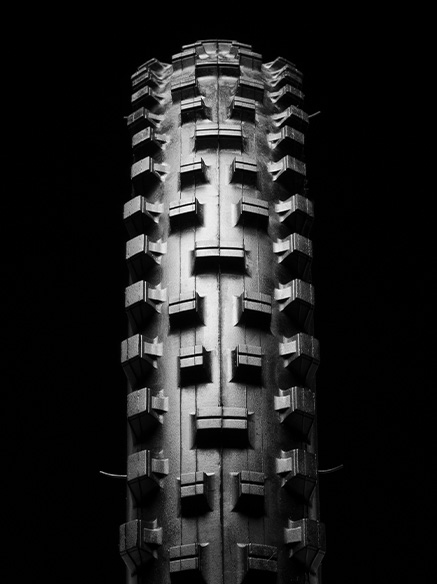 ▶
3.
Tire Size
In addition to the aforementioned topics, riders will also have to make some choices regarding tire size. Thankfully, this process is fairly straightforward. For most riders in most conditions, tires in the 2.3-2.5 inch range will be the right place to start. Cross country racers, as well as smaller, lighter riders, tend to prefer tires in the 2.1-2.3 inch range, which typically offer reduced rolling resistance. Riders seeking maximum traction have learned to trust larger volume Plus tires, although what constitutes "Plus" is growing less clear by the day. Whether you consider the current crop of 2.6-2.8 inch tires to be Plus or not, the reality is that many of the latest bikes are offering tire clearance up to 2.8 inches, which will tempt plenty of riders to experiment with going bigger on their next set of tires.
Getting the most from your chosen tires also comes down to rim width, as rim width is a determining factor in the shape that a tire takes when inflated. Choose a setup with a rim that's too narrow, and your tire will feel unstable, especially in corners. Choose a setup with a rim that's too wide and you'll invite unnecessary rim and tire damage and sacrifice some of the tire's natural compliance. You'll also need to consider frame clearance. Most modern frames will clear tires 2.4 inches wide without an issue. Going bigger can be a problem, and the likelihood of clearance issues increases with bikes that are more than a few years old.