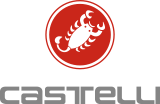 Introducing the Idro Pro
Castelli's signature fit meets category leading GORE-TEX® Shakedry™ technology.
Built to head out of the house and straight into the storm, Castelli's Idro Pro jacket is a true pinnacle piece for the foul weather-savvy road cyclist. The jacket starts with GORE-TEX® Shakedry™ construction, which eliminates the face fabric of traditional GORE-TEX® construction, making it both impossible for the jacket to "wet out" and ensuring breathability during heavy downpours, as well as making the jacket unbelievably lightweight and packable. This progressive construction is paired with Castelli's signature fit and finishing, resulting in as fine a foul weather cycling jacket as we have ever worn.
Idro Pro Jacket
Castelli Idro Pro Jacket Men's
$399.95
Shop Now
Meet our Gearheads
Chat, email, or call us at: (888) 276-7130
Competitive Cyclist Gearheads are your resource for all things cycling. They're bike experts with knowledge and experience that's second to none. Whether you're thinking about your next dream build, you need advice on components, or you have questions about an existing order, don't hesitate to contact a Gearhead.
Chat Now