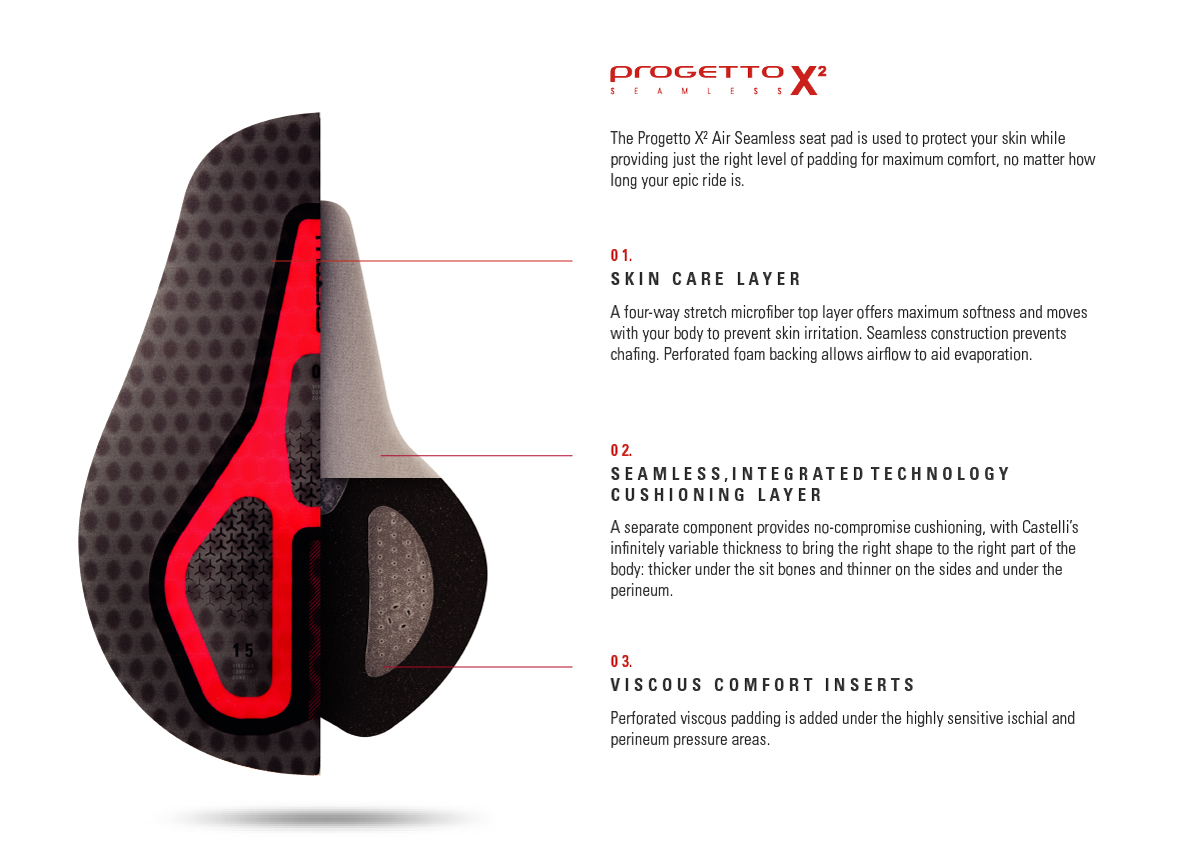 LIGHT, COOL AND STRAIGHT OUT OF THE FUTURE
Castelli has been pushing the envelope with lightweight shorts since 2011, and in the process has found the limits of compromising durability for ever-lighter weight. There was a need to step back and find a better way.
It came down to what the short really needs to do: it needs to hold the seat pad securely in place while otherwise adding as little weight or fabric as absolutely necessary without being transparent, and it needs to last a season of hard use. So, Castelli worked with one of the world's most advanced fabric manufacturing mills to develop two brand-new fabrics.
The first uses a woven rather than a knit, and it shaves 30% in weight for the same level of support and non-transparency. The second is a gradient fabric that becomes increasingly lighter as it extends down the leg, with the bottom weighing only 90 g/m2 compared to normal short fabric, which weighs around 220 g/m2.
These fabrics, while being unbelievably light, are also durable and abrasion resistant against the saddle. Note that while the short saves a mere 48 grams while dry, this means it also absorbs around 30% less moisture. So, when you're sweating, you're actually pushing about 150 fewer grams forward with every pedal stroke.
This short doesn't compromise on comfort. Castelli uses its top Progetto X2 Air Seamless seat pad to keep you comfortable on long rides, while the same striped mesh bibs from the Free Aero Race 4 Bibshort and a flat stretch woven leg gripper keep these shorts moving seamlessly with your body.
FREE AERO RACE 4 Bibshort
---
METICULOUS EVOLUTION
The Free Aero Race 4 Bibshort is Castelli's top race short, which also means that it's incredibly comfortable even if you never pin on a number.
The original Free Aero Race Bibshort was first introduced over a decade ago and has logged literally millions of miles under the backsides of pro riders, and has become the brand's best-selling short as well. Over this time the short has undergone numerous updates and improvements in the never-ending quest to create the best short possible. While the basic concept of a minimalist, yet comfortable pro-level race short remains, every single fabric, component, stitch and construction method has been updated and improved over time.
The fourth major generation of the short features the updated Progetto X2 Air Seamless seat pad. This pad separates a soft, stretchy skin care layer that moves with your body from a generously padded cushioning layer that replicates the form of your saddle.
Of course, the fabrics are premium, made to Castelli's specifications by Italy's best fabric suppliers. The Forza fabric on the inner leg features 38% Lycra® content for perfect fit, while the Vortex fabric on the side panels is dimpled for aerodynamics. And it's held in place by the latest iteration of our seamless flat Giro leg gripper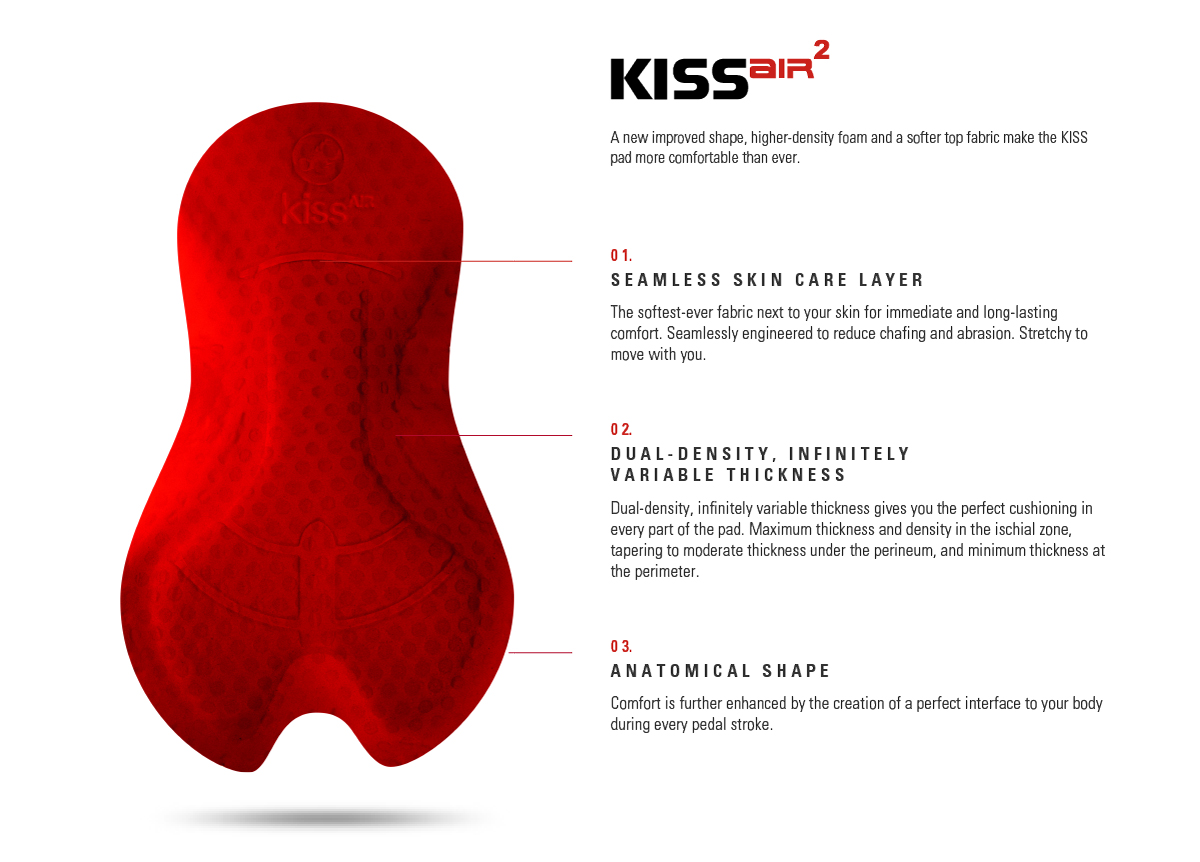 THE THRILL OF COMPETITION
Castelli made this short to incorporate as much technology as possible from our top-of-the-line pro-level race shorts at a more accessible price. And although it's certainly capable of weekend racing, it's also a great training piece as well.
The main Vortex textured fabric and the Giro4 leg gripper come straight from the Free Aero Race 4 Bibshort, while the KISS Air2 seat pad has most of the comfort of the Progetto X2 Air Seamless seat pad at a more modest asking price. The intangible part that you'll appreciate most is Castelli's knack for building in flawless fit, thanks to the brand's pattern engineering team.

Shop All Castelli