Top 5 Road Bike Finds From The 2021 Big Gear Show
New Bikes, Apparel & Accessories We're Geared Up For
The first edition of the Big Gear Show set up tents in our hometown of Park City, Utah, making the outdoor-only event one we couldn't miss. We caught up with some of our favorite brands to learn what's new for their road-focused lineups, as well as poll them about their favorite products of the past few seasons. Kicking it off with gold, but in no particular order, here are our top six finds:
1.  Pinarello Strikes Gold
We're like a bunch of middle schoolers at a video game launch every time Pinarello releases a new flagship Dogma. Dispensing with the traditional numerical appellation, Pinarello calls their latest ride simply the Dogma F and uses the tagline "the art of balance." Trying our hardest to pay attention to the spec list and features the rep was imparting, we couldn't take our eyes off this stunning masterpiece. 
Aerodynamically superior to even the Dogma F12, the frame lines on the F channel air at an impressive 4.8% greater efficiency (based on disc brake comparison), and they occupy your eyes from fork to stays. In addition, the F's design reduces weight by 265 grams to treat us to the most elite cycling experience available. We had the privilege to test ride this superbike, and why the Dogma F took Gold in the Tokyo Road Race is evident from the first pedal stroke.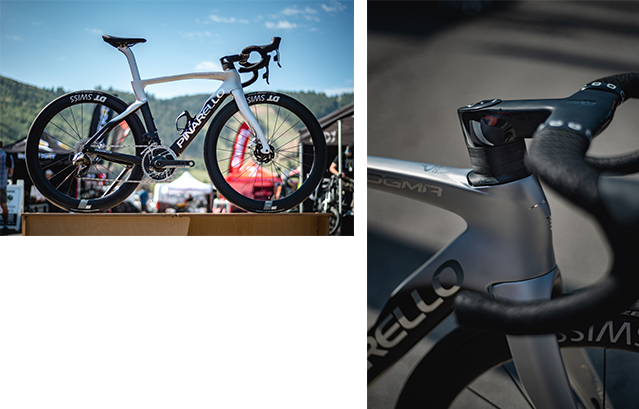 2. The Pinarello Grevil Crushes Gravel
The Grevil, although still relatively new, has firmly established Pinarello as a challenger for gravel dominance, performing impressively at Unbound Gravel's 200-mile race. Designed for off-road compliance, stiffness for the road, and aerodynamics for every mile, the Grevil is a comfortable, capable, fast gravel competitor, and it's reshaping what gravel bikes can be.
3. Wahoo Outdoors & In
New for this year is the updated ELEMNT Bolt, Wahoo's pint-sized, aerodynamic cycling head unit. It inherits all the navigation features we love about the larger ELEMNT Roam, but with a smaller footprint and a new screen with vibrant colors and outstanding clarity. If you're a road racer, you'll enjoy the Bolt's low weight and aero shape. And with MTB trail-mapping integration, it's ideal for dirt church sessions, too. 
Wahoo also recently acquired and revamped beloved pedal brand SPEEDPLAY, creating another layer of component integration and consistency for our indoor to outdoor training, and opening up the potential for pedal-based power meters in the future.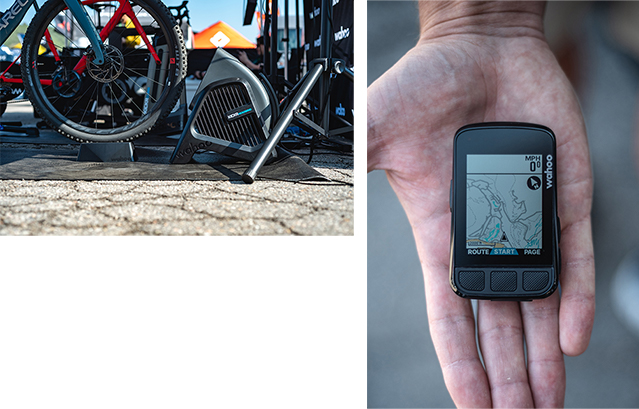 4. Head Over Feet For Giro
Giro has new gear on the way, but we love the form and function of their beloved Helios Spherical Helmet for road and gravel. Designed for the speed of the road with added coverage in the rear for off-road specific impacts, the Helios is about as dialed as drop-bar helmets come. 
When it comes to Giro's footwear, ask our staff about their favorite mid-tier road shoe, and the Regime will get more than a few mentions. With easy-to-use side-positioned BOA® dials, durable Synchwire™ upper construction, and a carbon-composite plate in the outsole for effective power transfer, the Regime commands a place on our hot gear list.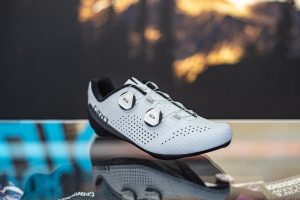 5. Customer-First Gear & Apparel From POC
We found some exciting road pieces while browsing POC's decked-out gear trailer. The new Devour sunglasses feature adjustable nose and temple pieces and a Clarity lens keep your entire field of view perfectly clear. And the Rove Cargo VPD bibs are a premium example of the gravel-centric rolling cargo pockets. The women's Ultimate VPD bibs not only feature the softest leg bands we've felt, but also have compliant rear bib straps for nature breaks that don't require you to remove your jersey.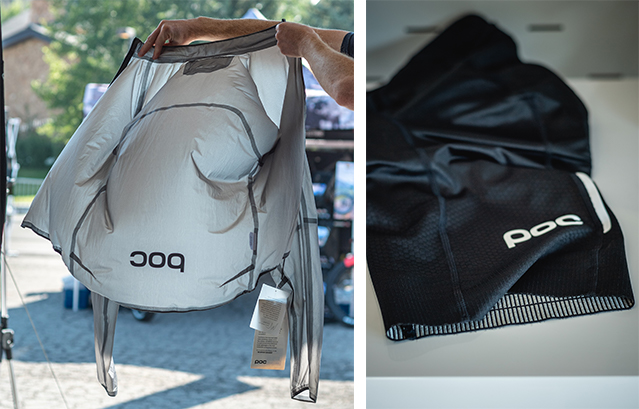 To close off our roadelicious gear list is The Supreme Rain Jacket: a 3-layer water and windproof, 85-gram gem that fits into its own neck pocket for compact is-it-even-there storage.
Curious about upgrading your ride and gear closet with the latest? Connect now using the chat feature, call 1.888.276.7130 or email sales@competitivecyclist.com