First Impressions: Juliana Maverick
The Maverick is the latest addition to the Juliana line— a 29 inch wheeled rig that's based off the well-known Santa Cruz Hightower, which just got a major overhaul. As an Apparel Buyer for Competitive Cyclist and an avid mountain biker, it was a treat to head to Buena Vista, Colorado, for a few days to test the new bike, and sorry to spoil the surprise, but this long travel 29 inch wheeled rig made a very good impression.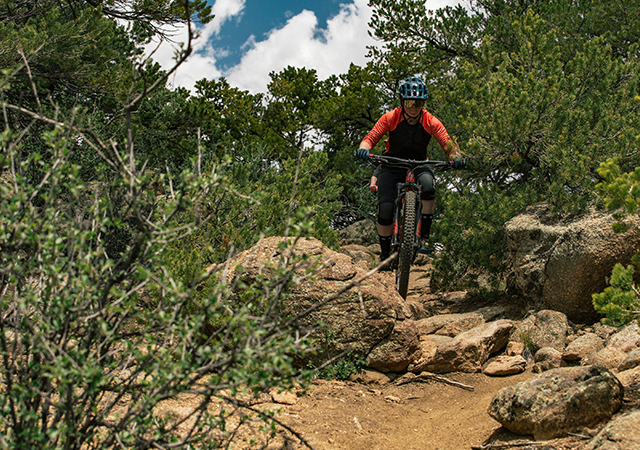 The Maverick is a new model for Juliana, and the Hightower that it's based on got some major updates. So what's new?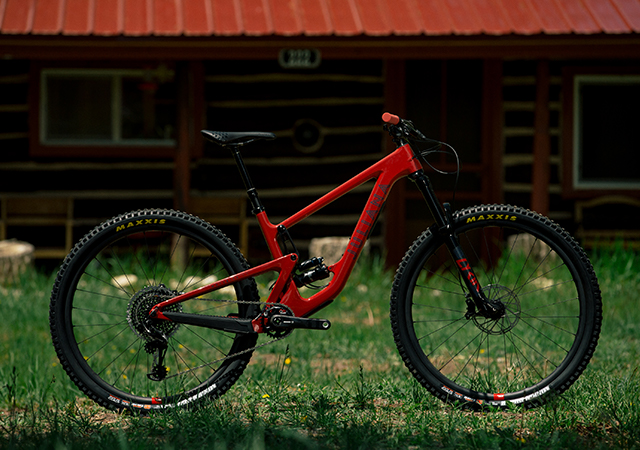 First, the rear suspension has been updated to a lower link VPP suspension platform, which allows the Maverick to pedal super efficiently while also providing a smoother, more planted ride. VPP suspension is proprietary to Juliana and Santa Cruz, and this design allows the swing arms of the rear triangle to be built in one piece, creating a very strong frame. Plus, the saucey-red color is named after the famous female-owned pizza shop in Fruita, Colorado – Hot Tomato.
Additionally, the seat tube length has been shortened, so there's more room for a longer dropper post, which is helpful for riders of all ability levels. It's part of an updated geometry that makes the bike very comfortable and easy to ride.
Some of the details carry over from the old Hightower to the new Maverick. The Maverick has adjustable geometry using flip chips at the rear shock link, which gives you the option of either a 65.2 or 65.5 degree head tube angle. The Maverick is sold with this adjustment set in the low setting but is easy to adjust yourself. And if you're looking to ride light, each size frame can carry a water bottle cage in the front triangle.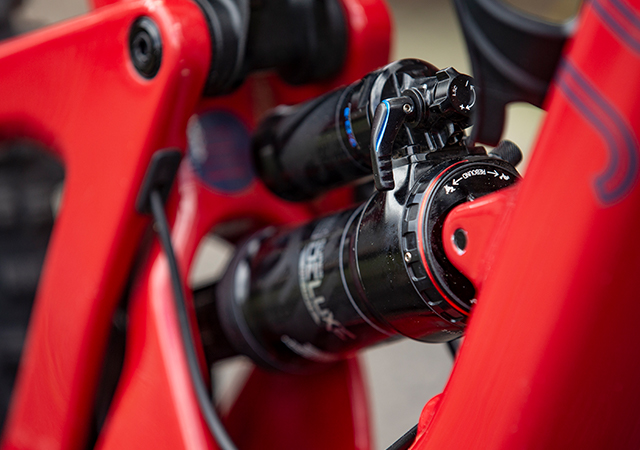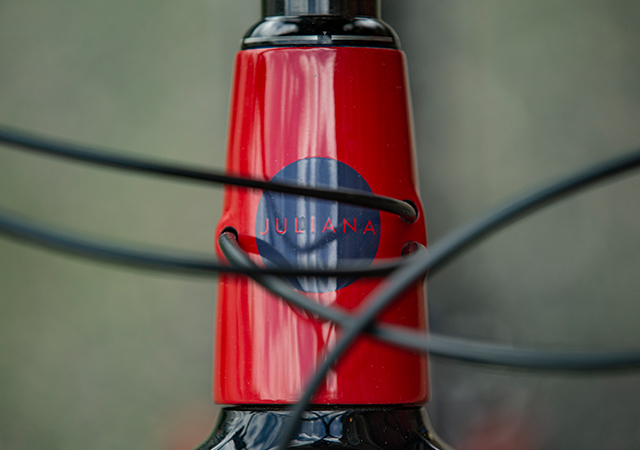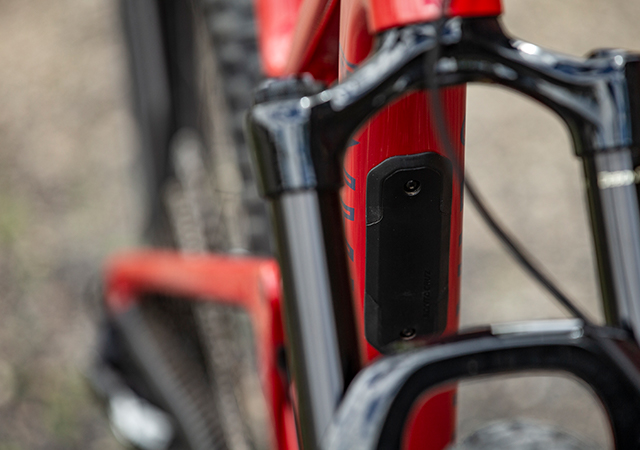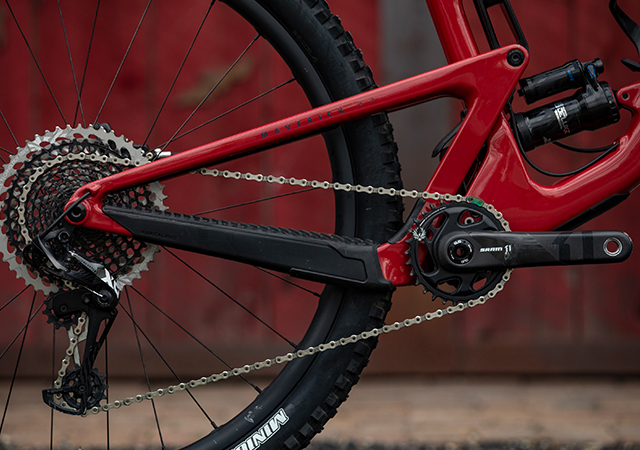 With an update to Santa Cruz's lower link VPP suspension design, 150mm travel up front and 140mm in the rear, this bike is a true all rounder. It makes it easy to clean technical climbs, while offering a seriously fun and fast ride on the downhill.
The RockShox suspension on the Maverick is dialed. It was easily one of the most noticeable parts of the test, and I couldn't stop raving about it while I was riding. Before hitting the trails in Buena Vista, we spent the time to ensure that the suspension was set up for someone of my stature. For reference I am 5'4'' and weigh 135 lbs, and I was riding with both front and rear suspension in the fully open position.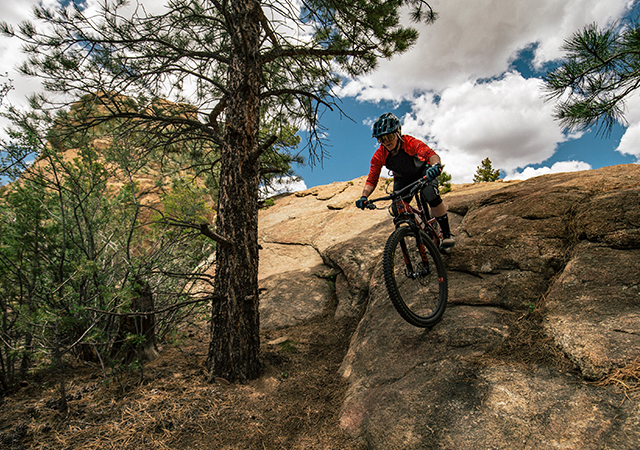 The re-designed Lyrik fork is highly customizable with a new Charger 2.1 damper and DebonAir spring that offers a smooth ride throughout the 150mm of travel. You can control your high to low speed compression while also choosing from 3 different compression dampening positions (open/pedal/firm) which means that you can adjust as needed to tackle a wide variety of trails from full on rock gardens to small bumps and flowy terrain. The Maverick is also fitted with RockShox's brand new Super Deluxe Ultimate rear shock. When set up properly, this shock feels super lively and "fluttery", but it also climbs without compromising pedaling efficiency. It really is the best of both worlds.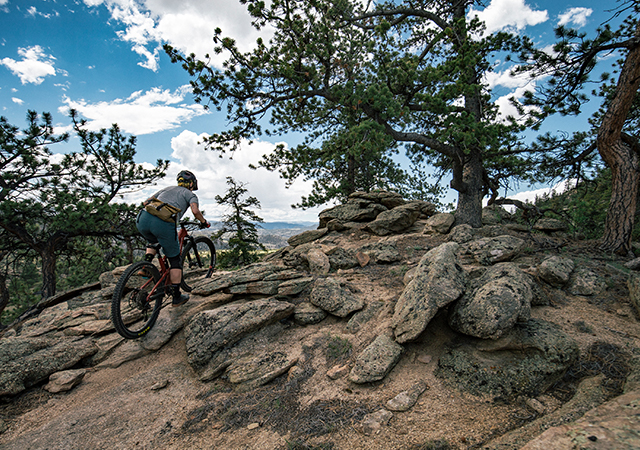 My favorite part is that the stock rear shock on the Maverick is built with a Juliana specific custom tune designed explicitly for lighter riders. With lighter air pressure and custom settings inside the damper, this tune allows a larger range to fine tune the feel for the Maverick's intended rider.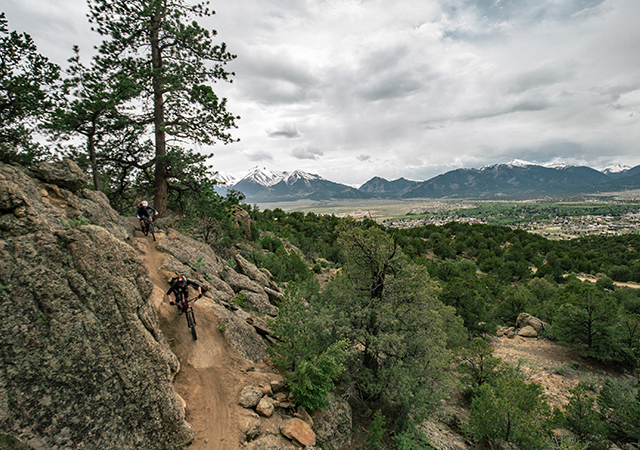 For comparison, my personal bike right now is a Yeti Cycles SB130, which is probably one of the options that most potential Maverick riders would also be considering when looking for a 29 inch, longer travel ride. The SB130 climbs super strong and shines at insanely fast speeds, but you will feel the chatter a bit more if you're not riding it at full gas. This is where the light rider tune matters! Yeti's base tune tends to lean more on the aggressive side, which tends to work better for a larger, hard charging individual. In comparison, the Maverick felt a little bit more like a party bike, soaking up bumps on the climb with ease while feeling more consistent and playful on the downhill whether you're at a mellow pace or riding full send in race mode. The Maverick also felt a little easier to stay up front on the bike for those tight switchback turns that are sometimes slightly more difficult on a 29er. If you find yourself torn between the two, take your style of riding into consideration. Plus, you can always talk with one of our Gearheads for more intel.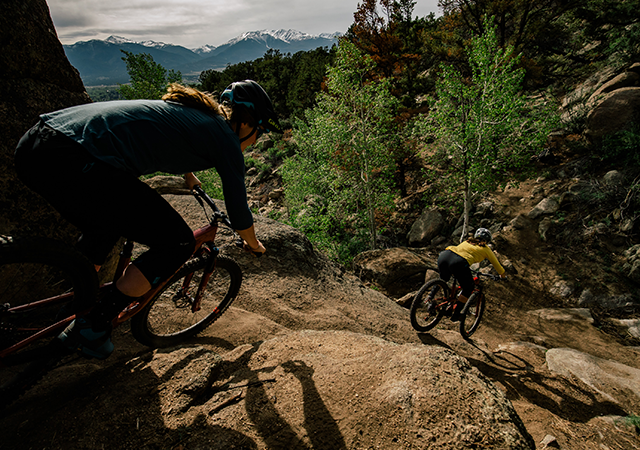 The Juliana Maverick made a really strong impression on me. It's an insane climber that shines on a wide variety of terrain. It's really easy to ride fast! From the beginning of the test the Maverick instantly felt like one of the most capable bikes I've ever ridden. For someone who isn't a strong climber, I felt unstoppable even on the rockiest and most technical uphills. And when mandatory maneuvers showed up, the Maverick was always ready for whatever the trail had in store. And since it seems to work well for riders of nearly any ability level, I'll definitely be recommending the Maverick to my riding buddies this season.