First Impressions: Pivot Switchblade
First released in 2016, the Switchblade was Pivot's most versatile bike and quickly became a favorite among riders for its ability to tackle everything from all-day trail rides to enduro racing. It had all the ingredients you'd expect from a good trail bike, and with the ability to accept multiple wheel sizes, riders could choose between the spritely handling and speed of a 29er, or the endless traction and confidence of 27.5 Plus. 
But mountain bikes have evolved quickly in the last five years, which means the nearly four-year-old Switchblade was due for an update in order to maintain its competitive edge. So, with the release of the new model, I headed to Phoenix, Arizona to put the new Switchblade to the test on its native terrain. 
Pivot's Updates
Right away, you'll notice that the new Switchblade looks vastly different than the previous generation. Straight lines, simple branding, and clean aesthetics result in what might be the best-looking bike Pivot has ever made.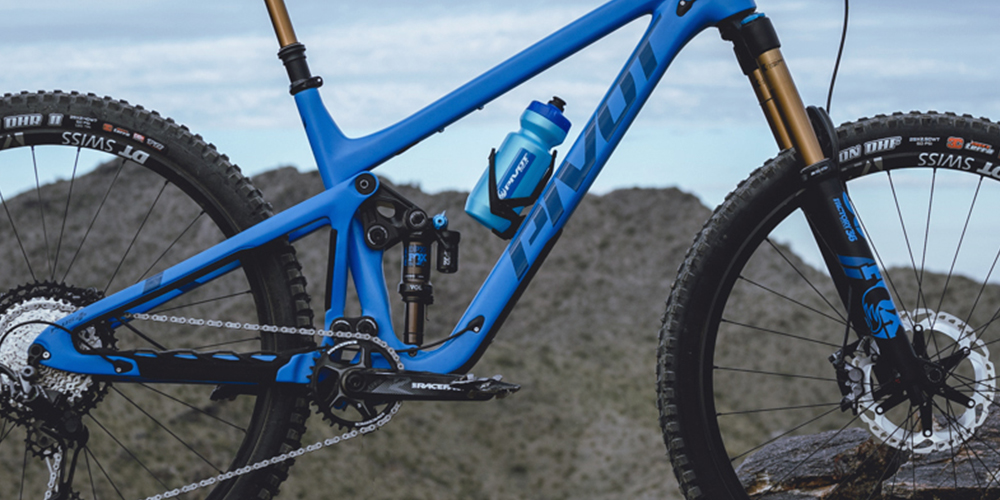 Keen eyes will also notice the rear shock is now oriented vertically and driven by a rocker-style upper link rather than the previous generation's horizontal clevis design. This allows for a stiffer, lighter, and more compact frame, freeing up room for a full-size water bottle on all frame sizes, including the new extra-small size. Additionally, the rocker-style linkage decreases load on the shock and offers a more progressive leverage curve and compatibility with coil shocks. The bike's rear travel is increased from 135 to 142mm for a little more forgiveness in rough terrain, and all build kits come with a 160mm travel, 44mm offset Fox 36 that delivers predictable steering and a comfortable feel. 
Pivot has made the geometry more progressive with a slacker head tube angle, a steeper seat tube angle, longer reach figures, and a shorter seat tube that accommodates longer dropper posts. The 66-degree head tube and 75.5-degree seat tube are thoroughly modern, offering a balanced feel that makes this bike equally at home on tight twisty trails and wide-open rowdy ones.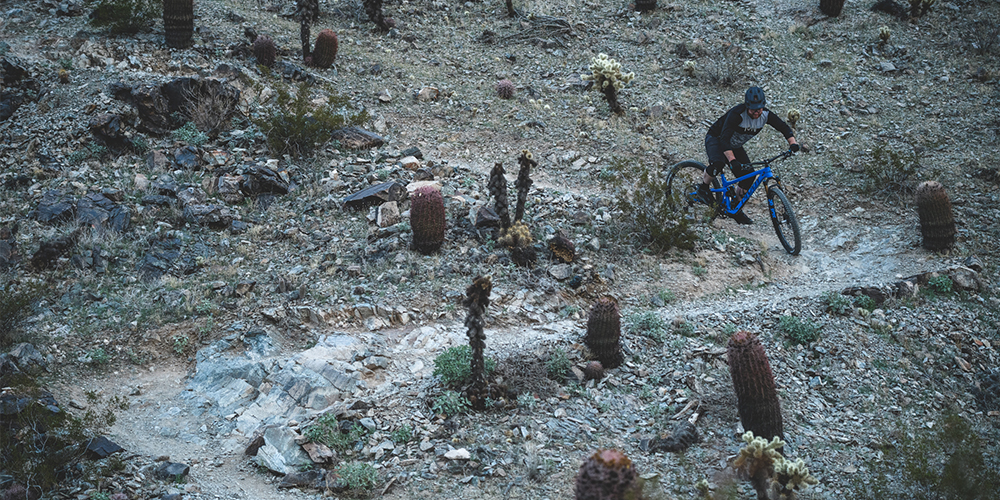 A two-position flip-chip accommodates 29-inch, 27.5 Plus, and "mullet" (29" front/27.5" rear) wheel configurations. It's good to see that Pivot kept the bike's plus-tire compatibility, while also giving riders the option to experiment with the emerging mullet setup to see if "business up front, party out back" works for them on the trail.
A key part of the new Switchblade's special sauce is the DW-Link suspension platform. Its position-sensitive anti-squat virtually eliminates any unwanted suspension movement while pedaling, thereby minimizing energy lost to suspension. On descents, the suspension has an active feel that maintains sensitivity when braking, while the slightly rearward axle path effectively smooths chunky descents and square-edged hits. DW-Link bikes also tend to ride high in the travel, reducing pedal strikes and keeping geometry consistent for a predictable feel.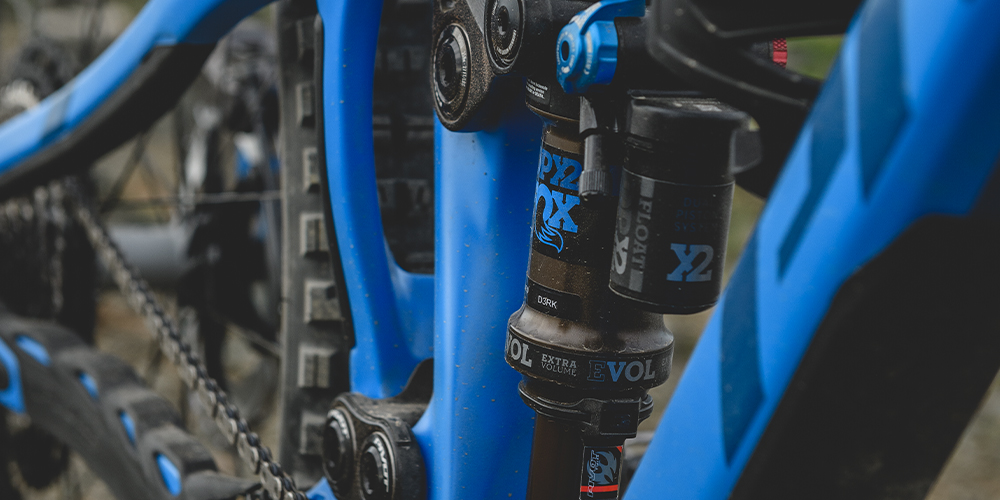 To amplify the strengths of DW-Link, Pivot worked with Fox extensively to design exclusive DPX2 custom valving in order to get the exact ride feel they were looking for. The new shock provides greater support when needed, along with increased responsiveness on repeated impacts and enhanced traction at the rear wheel.
There are a few more details on the Switchblade worth a mention, including the size-specific design and ride tuning. Essentially the carbon lay-up, tube thicknesses, and tube shapes vary slightly between sizes in order to maintain consistent ride quality across all frame sizes. In conjunction with Pivot's hollow-core molding process, riders can expect a lightweight, strong frame, with just the right level of stiffness.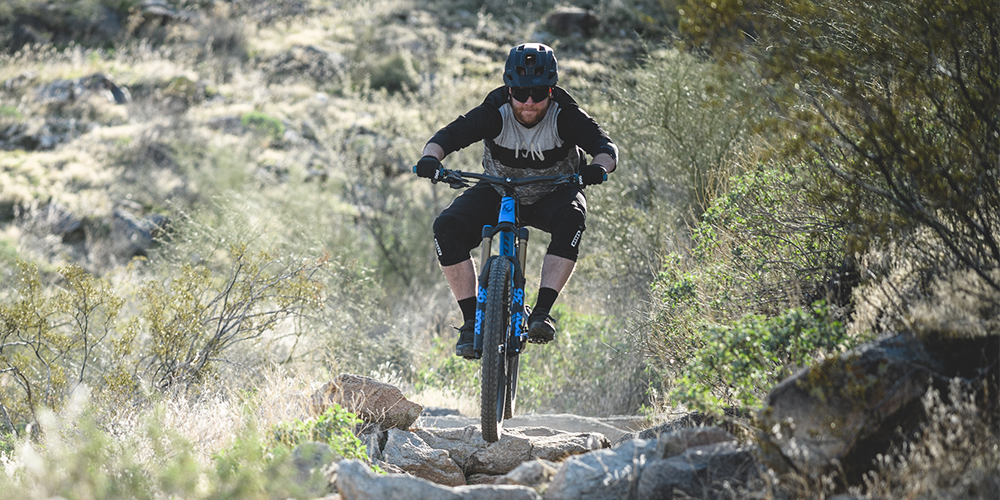 Pivot also ditched the front derailleur mount in favor of exclusive 1x drivetrain compatibility. This change allows for cleaner internal cable routing along with a wider lower link that improves frame stiffness in this critical area. The new frame saves roughly 1/4lb over the previous model, while delivering increased torsional stiffness in the rear triangle and a higher overall stiffness-to-weight ratio. Other noteworthy details include full integration with Fox Live Valve on top-tier build kits, mounts under the top tube for storage, and a new chainstay protector that does a great job silencing chain slap. In other words, this is a very refined package. 
Riding the Switchblade
You're probably eager to hear how the bike actually handles on the trail, and at the risk of sounding unoriginal, I'll sum it up by saying "really well." I rode the 29er configuration of the bike for a few days on Pivot's home trails at South Mountain Preserve. The notoriously unforgiving desert terrain consists of ledges, jagged rocks, difficult climbs, and chunky descents. It's a formidable place to put a bike through its paces and the Switchblade handled it all in stride.
At 5'11 with a 31" inseam, I opted to ride a large. The cockpit felt spacious, offering plenty of room to shift my weight around on descents, but never feeling burdensome when it came time to weight the front for traction in corners and off-camber sections of trail. The seated pedaling position kept me in a nice forward position over the pedals, and I never felt like it required excess body language to keep the front end planted and pointed where I wanted it on steeper climbs. The South Mountain trails have their fair share of tight switchbacks, and despite having nearly 1/2″ longer reach and a 1" longer wheelbase than the previous Switchblade, I never had any difficulties navigating the trickiest corners.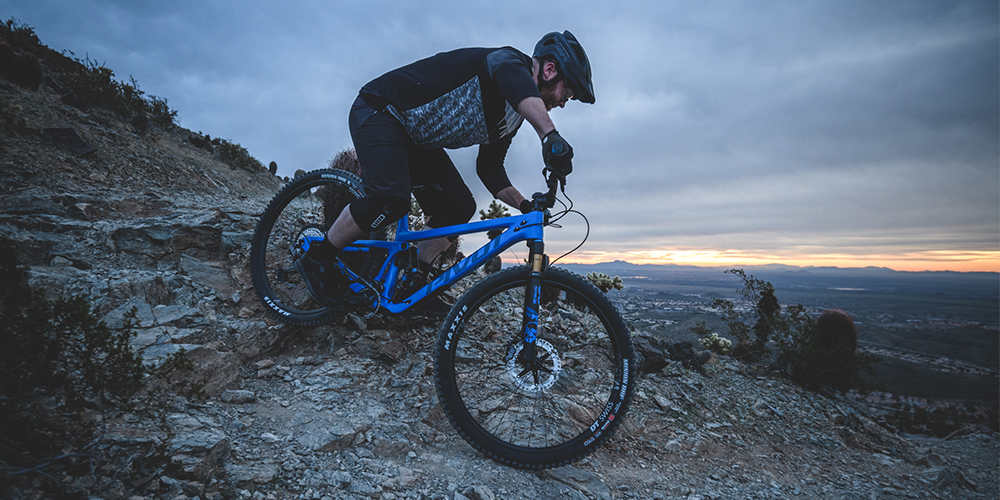 With sag set at 30%, the suspension exceeded my expectations. The bike is an efficient pedaler as you'd expect, but I was surprised by the support on out-of-the-saddle climbs and tricky power moves. The suspension gave a firm platform for these types of maneuvers, and it felt great pumping dips in the trail to gain speed. At the same time, the bike was smooth and predictable when subjected to repeated hits at higher speeds and I never found myself blowing through the travel. On bigger drops and square-edged bumps, I was able to use all the travel without feeling any harsh bottoming. When the going got steep and scary, the active braking feel provided a sense of confidence and a little more leeway when choosing braking points.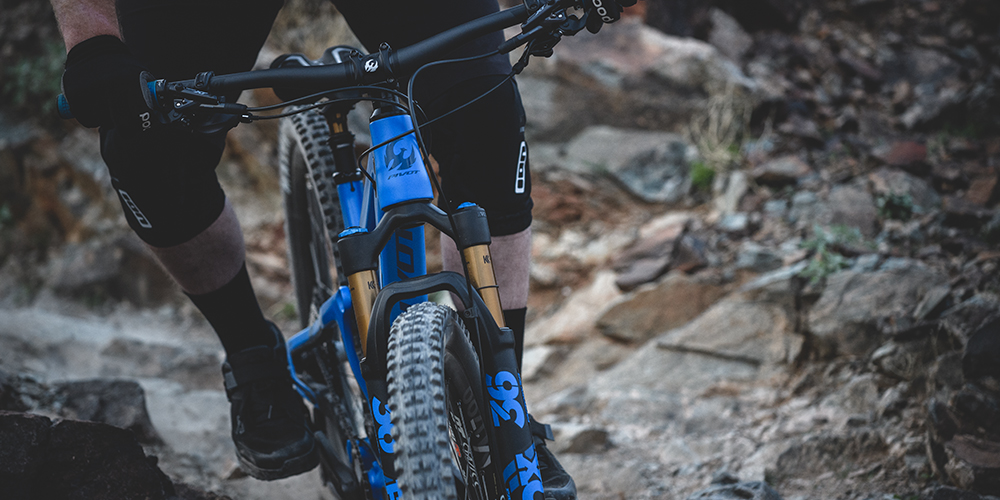 I am not a lightweight rider, so I was very impressed by the lack of any noticeable flex in the chassis when charging through rock gardens and railing high-speed corners. The bike tracks well through rough terrain and inspires confidence, with a solid feel underneath that lets you hold a line as long as you commit. At the same time, I never noticed any harsh vibrations transferred up through the frame into my arms and legs. Pivot did a really nice job balancing stiffness and comfort with the chassis updates to the Switchblade. 
The Verdict on the Pivot Switchblade
With the Switchblade, the all-around suspension performance and the quality of the frame are noticeable from the first ride. The DW-Link suspension paired with the custom-valved DPX2 shock delivers outstanding feel on the trail, and it's mated perfectly with the Fox 36 in delivering support when needed, and plush bump absorption everywhere else. 
The frame itself is stiff, but with just enough give to keep it comfortable—a testament to Pivot's expertise in crafting strong, lightweight carbon frames that can take a beating. I found the geometry to be distinctly modern, with plenty of downhill stability and a comfortable seated pedaling position. It's also balanced enough to be more versatile than other bikes in the all-mountain category that can feel sluggish on trails requiring quick, technical maneuvers. 
All the details on this bike are carefully thought out and work together seamlessly toward a common purpose of helping you get the absolute most out of your ride. In my experience, the new Switchblade is definitely a better bike, and will be a sound choice for trail riders of any stripe.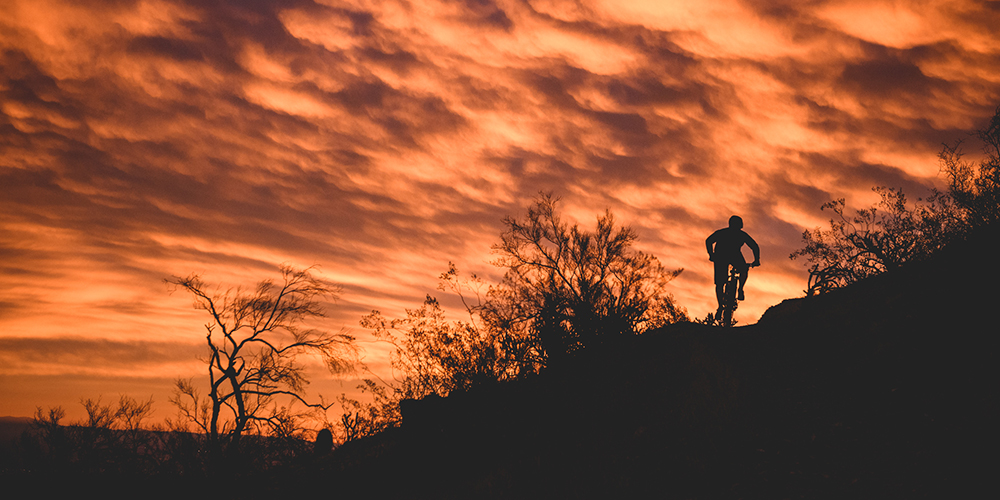 Learn more about the all-new Pivot Switchblade