Options
Elite
Turbo Muin Smart B+ Trainer Plus Sensor Accessories
Sale
25%
Off
$581.24
$774.99
Item # ELI0014
Free with purchase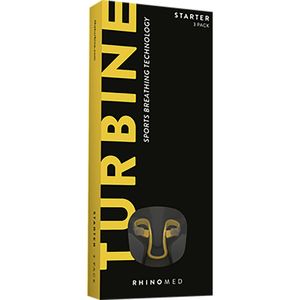 Item #

ELI0014
Description
Pay your dues.
Nothing beats riding on the road, but a strong spring campaign typically involves paying our winter dues on the trainer. It's no secret that we don't particularly care for the trainer (see our assertion that "nothing beats riding on the road"), but Elite's Turbo Muin Smart B+ Trainer Plus Sensor Accessories makes those stationary, indoor hours that much more bearable. The included Misuro sensor monitors (simulated) speed, cadence, and power output, and the trainer comes with access to the My E-Training App to keep track of your training numbers. Which is all very nice, but the real reason why you'll actually want to put in time on the Turbo Muin is because it's virtually silent.
By combining fluid and magnetic resistance with the direct drive design, Elite ensures that the only sounds you'll be hearing are your drivetrain. The low-noise fluid resistance system means indoor interval sessions are as stealthy as the current trend of black on black carbon framesets. Can't sleep? Tossing and turning while fretting over whether or not Sagan will break the curse of the rainbow jersey? Put that anxiety to use with some late night intervals or a pre-work, 5:00 a.m. session without disturbing your significant other or prompting your neighbor to call in a noise disturbance.
The direct-mount design also eliminates the tire and skewer wear associated with traditional trainers, and the resistance is dialed to ramp-up while your efforts do, letting you control intensity intuitively with your legs. The stable base keeps you planted whether you're warming down or hammering out of the saddle, and the 5.9kg flywheel contributes to smooth spinning that doesn't quite mirror the feel of the road but does eliminate the lag and choppiness of other trainers.
Great trainer let down by bad software
There are not a ton of reviews for this so let me summarize the key points. First it is real quiet. I have never owned a trainer but the only noise I hear is some startup fluid sloshing once you get going it is nice and smooth. The trainer itself is pretty heavy and not something I would want to move regularly. Remember this is NOT a smart trainer so you are using your gears to add more resistance. For me being a casual rider it is fine.

I was debating whether to buy a spin bike or this for home use and the software and ability to track distance, rpm was all I needed. Here is where this gets dinged - software is buggy and freezes. I wasn't doing anything fancy just changing songs on my iphone and when I returned back to the menu it was frozen. This happened a few times. So trainer is great, software not so much