Options
Elite
Rampa Interactive Trainer
Sale
25%
Off
$449.99
$599.99
Item # ELI0019
Free with purchase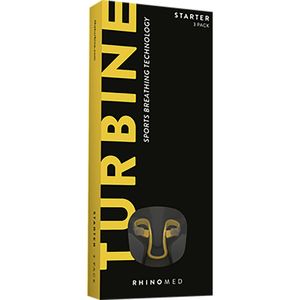 Item #

ELI0019
Description
Ramp up your winter training.
All those goals you've written down for the upcoming road season mean one thing: you're going to be spending a lot of time on the trainer this winter. Armed with a few seasons-worth of your favorite show DVDs, a trainer wheel, and Elite's Rampa Interactive Trainer, you're on track for focused workouts and a new level of fitness when you break out the safety pins in the Spring. Elite also includes a free year of access to its My E-Training app, which brings your indoor trainer experience to a whole new level.
My E-Training includes a host of features to create more interactive trainer sessions, with pre-set programs and power training sessions. It lets you test your fitness to inform personalized training programs, customizable with a user-friendly graphics editor. A mapping features allows you to map out race courses on Google Maps so you can practice favorite routes in the comfort of your own home and visualize the course so you'll be more prepared for real-life runs. The app also lets you track your data over time and share with friends by exporting rides to your favorite third party training app.
The trainer unit itself looks like a traditional trainer and features a wide footprint to enhance stability, a Fast Fixing clamping mechanism for getting bikes on and off the trainer easily, and magnetic wheel resistance that's automatically managed so you can hit the power numbers you need with a consistent wheel feel. We're also stoked about the Automatic Tension Plate that adjusts to maintain correct pressure between the tire and roller throughout your workouts. This eliminates the traditionally disruptive dance of hopping on and off the trainer between pedal strokes to readjust the tension to find that perfect balance between the tire slipping during intervals and an over-pressurized blowout risk.
Elite's Rampa Interactive Trainer communicates with third party apps/software, head units, phones, and other electronic devices using ANT+ and Bluetooth Smart protocols, allowing it to seamlessly integrate into and enhance your training routine.
An interactive trainer to boost your winter workouts
Communicates ride data through ANT+ and Bluetooth Smart
Automatic Tension Plate maintains correct tire/roller pressure
Fast Fixing clamping mechanism is fast and easy to use
Comes with 12 months of free access to the My E-Training app
Compatible with road and mountain bikes with 24 to 29in wheels
Thru-axle compatible using a separately sold adapter
Avg. ride time:
5h 56m per week
Good but not great
Familiarity:

I've used it several times
Picked this up on sale and its decent but not great using some of the more complicated workouts. I am using one of the training plans on Trainer Road and the particular program I am doing now has some intervals with microbursts where the power spikes up quickly followed by periods of moderate power. This trainer doesn't adjust quickly enough and the intervals sometimes end without enough resistance to hit the targets. Other times if fatigue sets in early and cadence drops, resistance is extremely high and never really returns to normal.

Trainer works fine on longer intervals and is quiet and easy to set up but I am a little disappointed
Avg. ride time:
2h 50m per week
Sublime
Familiarity:

I've used it several times
i just recently began with cycling again, and having a shoulder injury indoor training sounded like a good way to get a good exercise and in the safety of home too.
This is my first trainer and im having a really good time, setup was easy and fast, this trainer looks really sick and is heavy duty, you could step on to the pedals go hard and the thing will hold you and your bike without any trouble.
I started using zwift and the elite training app, i had no issues setting the trainer with either the android or ipad apps, zwift is far more interesting than the elite app, there is a lot of room for improving on there, but with zwift you will take more from the trainer.
The trainer is smooth and it is not so noisy, after you increment the resistance you could watch TV with low volume just fine. A couple of things to consider, first warm the trainer for about 10-15 min before a session so measures are accurate and you MUST use the skewer that comes with the trainer, otherwise you are risking yourself to damage the unit or your bike.
One thing to consider is that normal road tires wear out fast, so you should consider getting some of those training tires and maybe have two wheels for easier transition from the trainer to the road. And always after a session detach the roller from the tire to prevent any deformation

truly intresting
I bought this trainer because I wanted to start using Zwift during the winter without dropping tons of cash for a high end trainer. I'm really happy with how this trainer interacts with Zwift and it totally transforms winter trainer workouts from a banal chore into something truly interesting. I highly recommend this trainer for someone looking to do winter cycling workouts without breaking the bank.