Options
Elite
Kura Power Meter Accurate Smart Trainer
Sale
24%
Off
$681.05
$899.99
Item # ELI001A
Free with purchase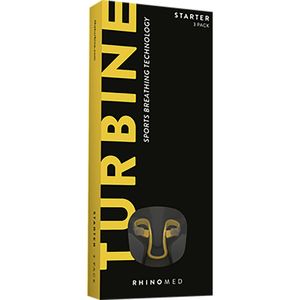 Item #

ELI001A
Description
Dial in your winter training.
There's no arguing that direct drive trainers are the way of the future, saving countless tires and wheels from unneeded wear across the world and ushering in an era of power tracking and interactive software compatibility that seems guaranteed to make riding indoors immensely more tolerable. Elite's new Kura Power Meter Accurate Smart Trainer brings everything to the table with wireless connectivity and precise power assessment, with easy storage so you don't have to be constantly reminded of the next workout by an unwieldy trainer camped out in the middle of your living room.
The key to the Kura power meter's accuracy lies in an Elite ergometer nestled within the unit, which measures the torque applied to the transmission shaft and calculates power with a +/-1% accuracy. This is more accurate than many of the commonly used on-bike power meters available, and is in line with the gold standard of power measurement set at just under +/-1%. In other words, the Kura is highly accurate and will provide reliable data to drive your training.
By combining fluid resistance with the direct drive design, Elite ensures that the only sounds you'll be hearing are your drivetrain. The low-noise fluid resistance system means indoor interval sessions are as stealthy as the current trend of black on black carbon framesets, which will be much appreciated by your housemates and nearby neighbors as they try to go about their day in peace while you hammer out threshold intervals.
The direct-mount design also eliminates the tire and skewer wear associated with traditional trainers, and the resistance is dialed to ramp up while your efforts do, letting you control intensity intuitively with your legs. The stable base keeps you planted whether you're cooling down or hammering out of the saddle, and large flywheel facilitates smooth spinning. No trainer can quite mirror the feel of the road but this design does eliminate the lag and choppiness of other trainers for a closer approximation to riding outdoors.
The Kura communicates with head units, apps, and other software and devices via Bluetooth Smart and ANT+ wireless protocols. It's also compatible with Elite's My E-Training app, as well as other third party training platforms to bring your indoor trainer experience to a whole new level.
A smart, direct-drive fluid trainer with accurate power measurement
Fluid resistance unit provides progressive resistance with minimal noise
Large flywheel offers smooth pedaling feel
Stable legs fold away for easy storage
Communicates via ANT+ and Bluetooth Smart protocols
Compatible with 130-135 x 5mm quick-release hubs and 12 x 142mm thru-axle
Includes Shimano/SRAM freehub compatible with 9/10/11 speed cassettes