Skratch Labs
Shop Skratch Labs by category
New Arrivals
The Newest Arrivals in Gear & Clothing
View all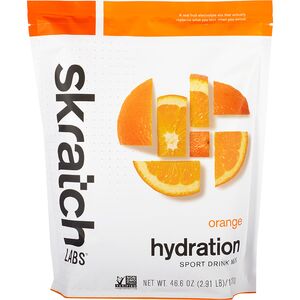 Skratch Labs
Sport Hydration Drink Mix - 60 Serving Bag
5 out of 5 stars from 15 reviews
5
15
(15)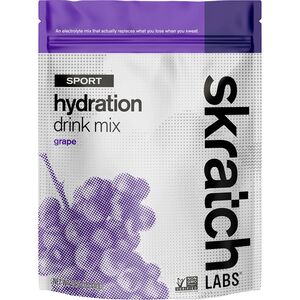 Skratch Labs
Sport Hydration Drink Mix
5 out of 5 stars from 33 reviews
5
33
(33)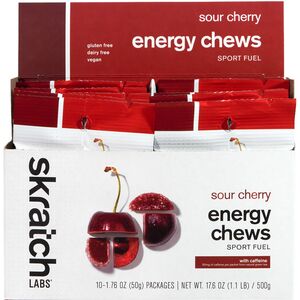 Skratch Labs
Sport Energy Chews - 10 Pack
5 out of 5 stars from 11 reviews
5
11
(11)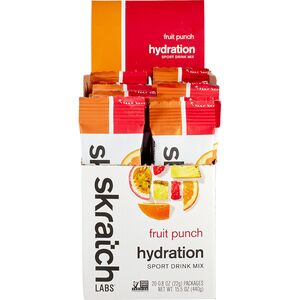 Skratch Labs
Sport Hydration Drink Mix - 20 Pack
5 out of 5 stars from 12 reviews
5
12
(12)
New Arrivals
The Newest Arrivals in Gear & Clothing
View all
About Skratch Labs
From a young age, Dr. Allen Lim knew he wanted to devote his life to bicycles, and learn everything he could about the science of sports nutrition. But, his aspirations would take him even further than Kevin Costner's American Flyers character, by which he was inspired. Lim is one of the most behind-the-scenes figures in the cycling world, but his impact on dictating nutritional trends in the pro peloton has been nothing short of prolific.
The story of Lim's nutritional development house Skratch Labs could be called a lot of things. Mad science. Grassroots. Crazy, even. However, we like to think of it as nutritional guerilla warfare tirelessly waged in hotel rooms and on the tiny kitchen counters of team buses in the name of finding a simple solution to a complex problem: dehydration. That solution found its way into the bottles and stomachs of pro riders throughout the peloton, who couldn't risk referring to it by name lest they compromise their sponsorships. That 'secret drink mix,' is a pro-tour tested, performance-maximizing, all-natural hydration solution, made entirely from scratch. From this mix, Skratch Labs was born. Led by nutrition wizard Dr. Allen Lim, the Boulder, Colorado-based Skratch Labs eschews certain conventions of modern sports science and nutrition in favor of simpler, all-natural fundamentals that have been proven and demanded by some of the strongest teams and biggest names in the professional cycling peloton.
The Skratch labs brand is powered by a core group of passionate individuals, including Chef Biju Thomas, with whom Lim collaborated for The Feed Zone cookbook, and retired Garmin-Transitions pro cyclist Ian MacGregor. it's Lim's personal dream team of sorts, assembled from close friends and professional colleagues with deep roots in the sport of cycling. The team is singularly focused on the brand vision, and Lim's quest, of developing and bringing to market a true hydration solution.
Before the birth of Skratch, Lim remembers going home for Christmas, and finding a cycling training diary from when he was 14 years old. In it was a plethora of his own carefully documented nutritional notes regarding certain body fuels and conventional sports drinks making him sick, and how he had been experimenting with lemon, honey, and real sugars in hopes of making himself feel better. At that moment, Lim realized that these notes were truer, and more core to who he was, than where he was in his professional career working with top-tier athletes. That singular, serendipitous moment led Lim to embark on the journey to create Skratch Labs, the culmination of his own childhood experiences and desires.