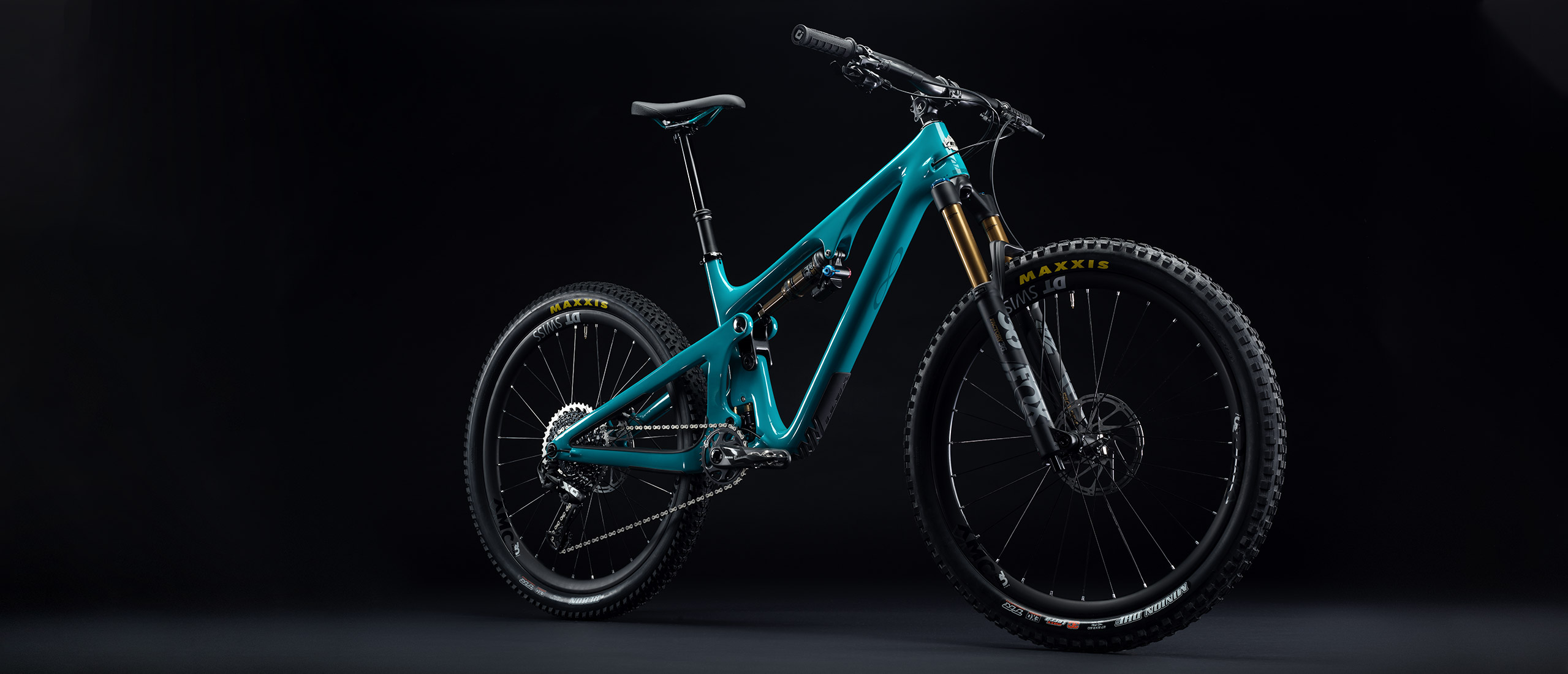 Welcome the SB140
While we tend to think of Yeti's Superbikes as flat out speed machines, the all new SB140 is equally as focused on fun as it is on fast split times. The combination of Yeti's Switch Infinity platform, modern geometry, and 27.5 inch wheels with generous tire clearance gives the SB140 the right balance for riders who demand both compromise-free climbing and exceptional handling when the trail gets dicey.
SB140
Yeti fans might be inclined to consider the SB140 the replacement for the outgoing SB5, but we regard the change as being a bit more significant. Part of the difference is geometry, with the SB140 taking a cue from the rest of the recently updated Superbike family. The shorter offset 160mm travel fork meshes beautifully with the SB140's 65 degree head tube angle to lend more stability at the bike's leading edge, which is much appreciated when pushing the pace.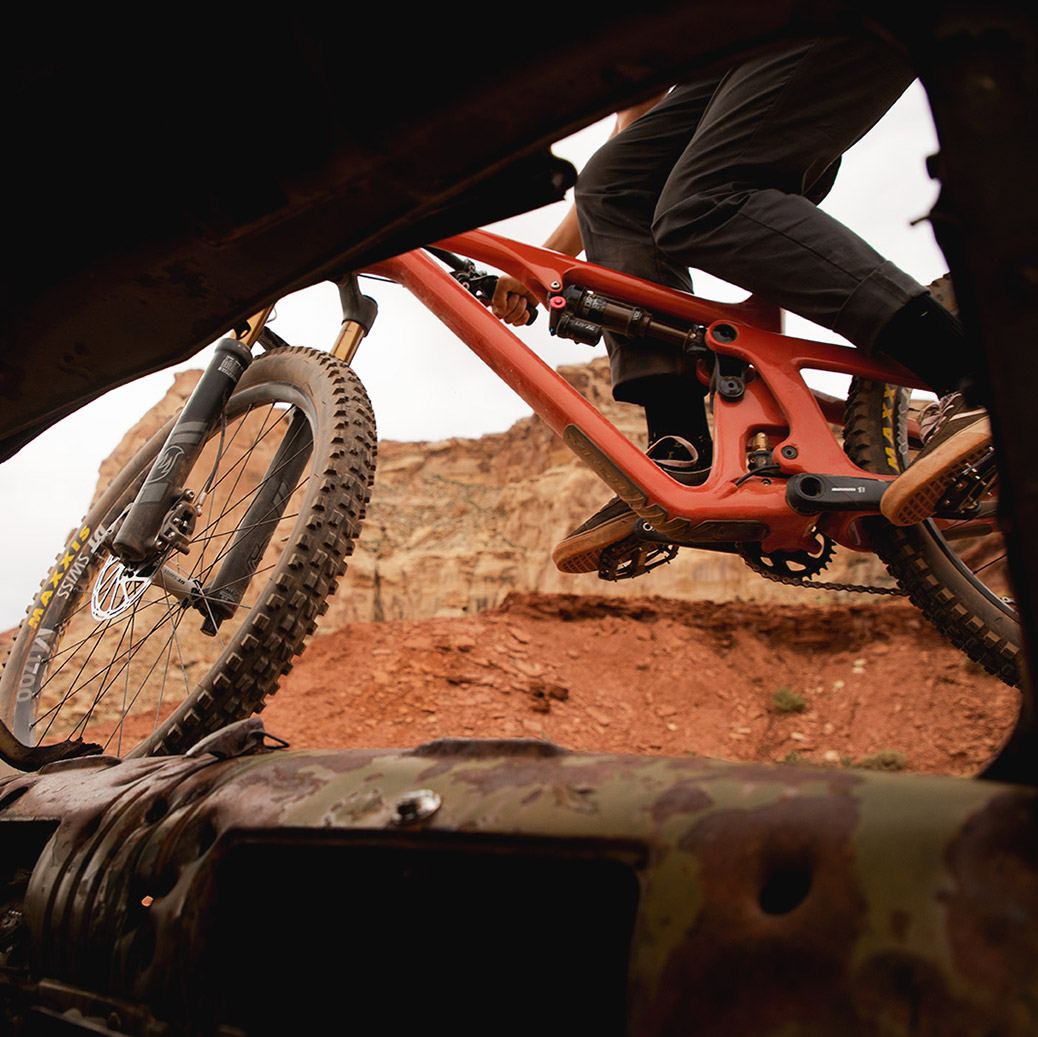 The pedaling efficiency afforded by the Switch Infinity suspension platform works in concert with the steep 77 degree seat tube angle, lending the bike stunning climbing prowess. But the best part is that the SB140 transitions between lung-bursting climbs, wide open descents, and all-day exploratory missions without missing a beat. In an era when many people are choosing to ride bigger bikes than ever before, the SB140 is a refreshing reminder that in the right hands, a smaller bike can still hit well above its weight class.
The SB140 offers the rider 140mm of rear travel, mated to a 160mm travel fork. Rear suspension is provided by the latest version of Yeti's Switch Infinity suspension platform, which offers exceptional sensitivity and control, as well as class-leading pedaling efficiency. The head tube angle sits at 65 degrees, which is paired with reduced fork offset for predictable climbing and stability on descents. The shorter seat tube length allows room for today's longer dropper posts, which benefits riders both short and tall. For those wanting a smaller, more responsive bike that gives up almost nothing on rough, technical trails, the SB140 would be a very wise choice.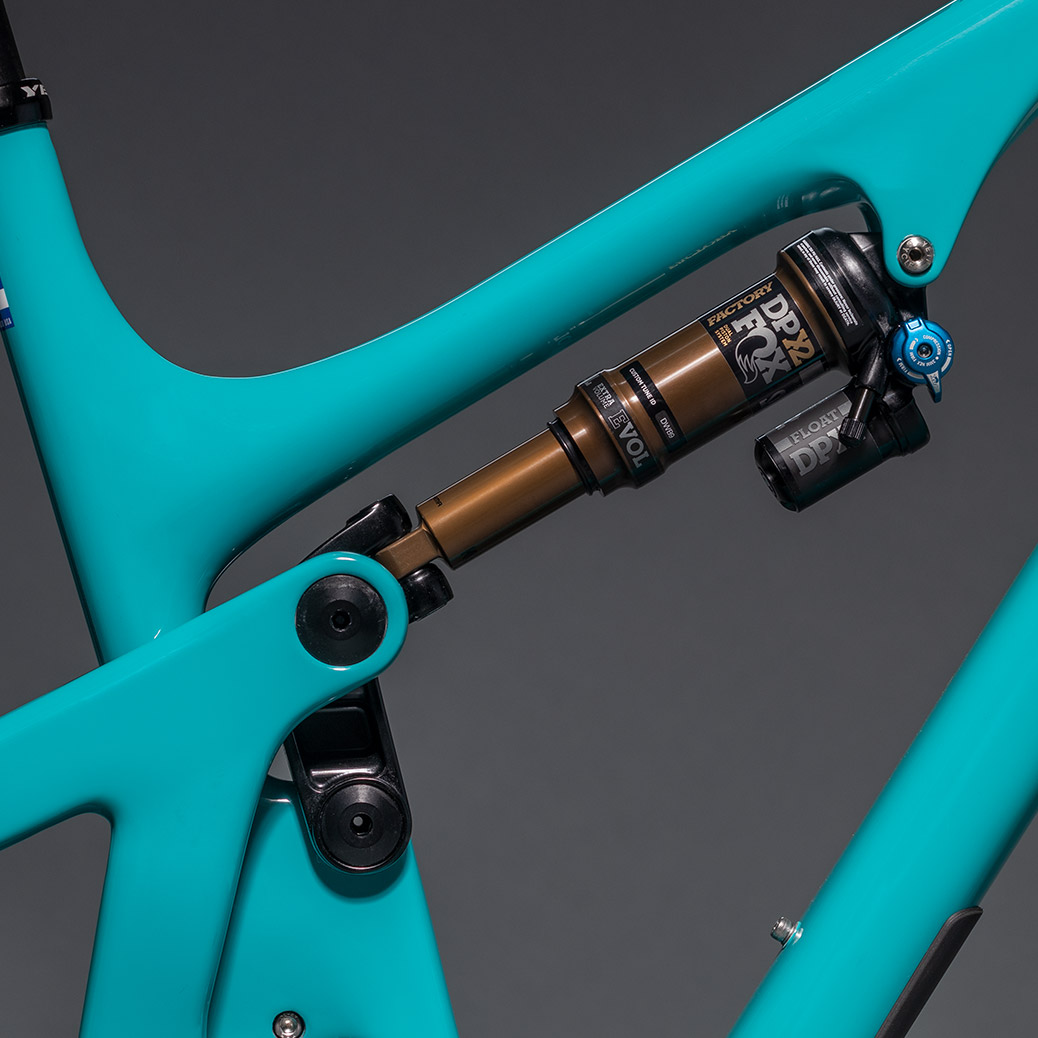 Shop the SB140
Shop All New Yeti Cycles
Buying a bike from Competitive Cyclist
Competitive Cyclist Gearheads are your resource for all things cycling. They're bike experts with knowledge and experience that's second to none. Whether you're thinking about your next dream build, you need advice on components, or you have questions about an existing order, don't hesitate to contact a Gearhead.
Learn More