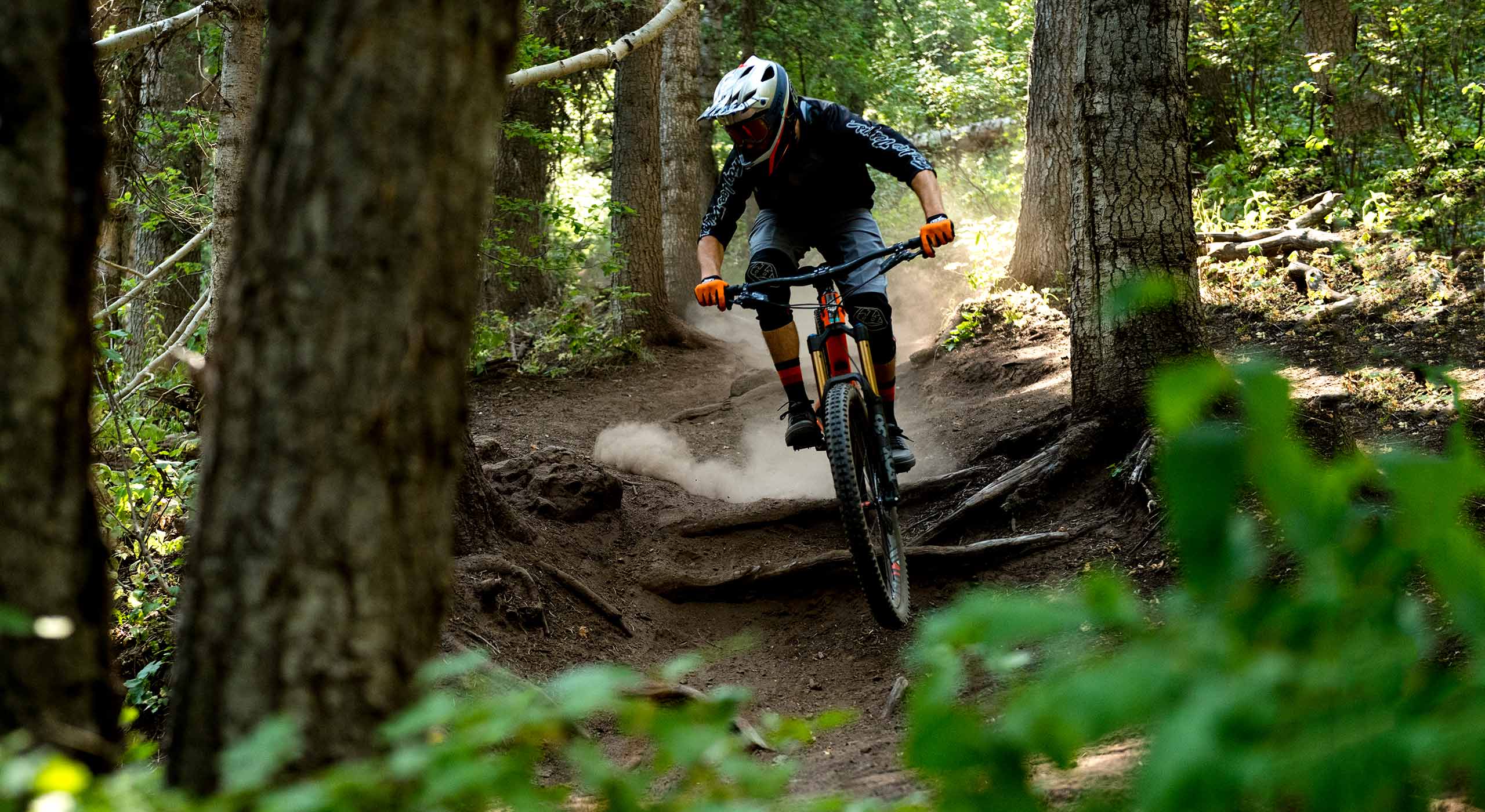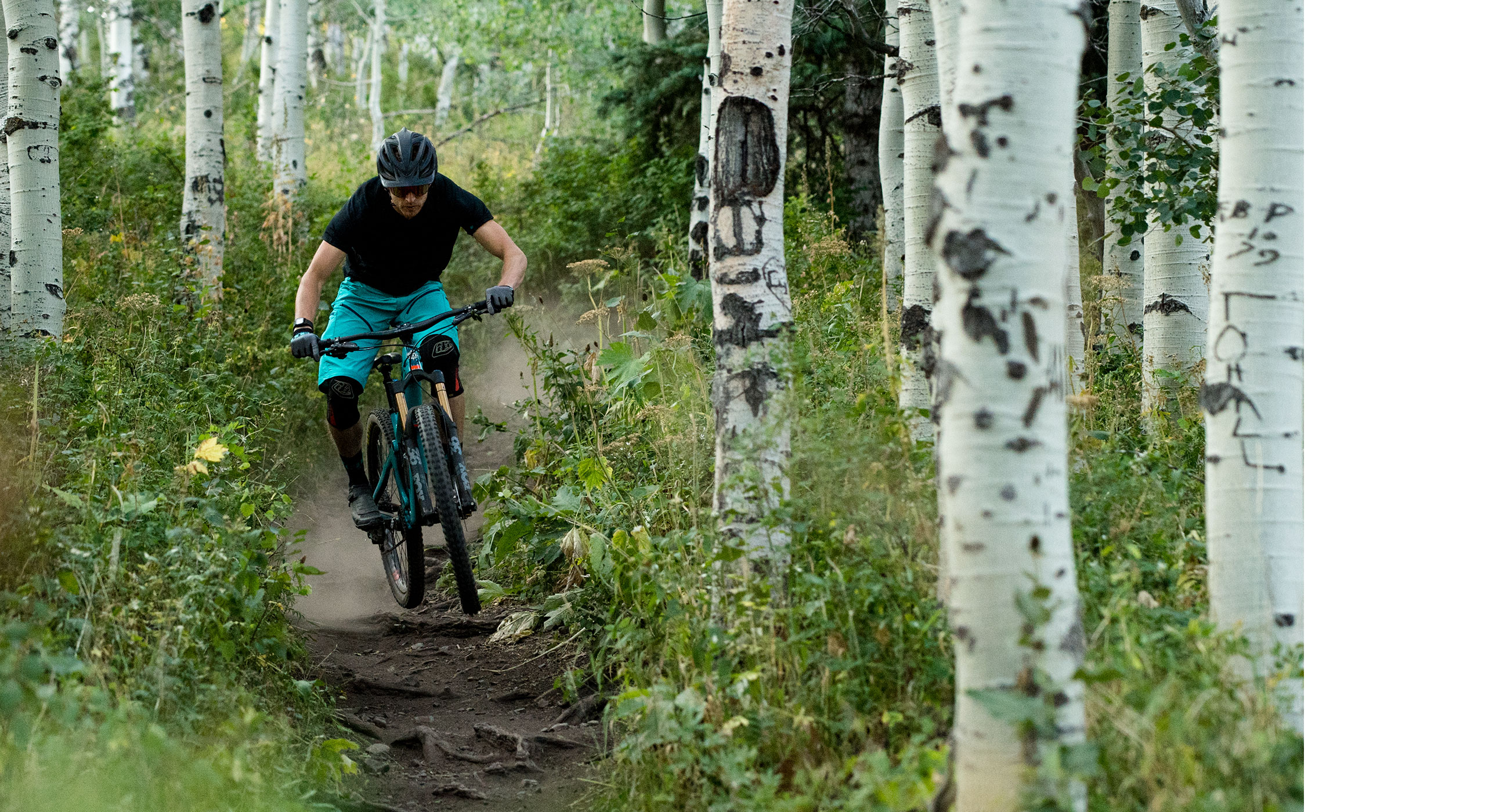 Super Siblings
With genre-bending versatility, signature good looks, and a whole host of new school features, Yeti's trail focused SB130 and enduro ready SB150 are the rightful heirs to the Superbike name.

Yeti SB150
Descended from the legendary SB5.5, and informed by the needs of Yeti's Enduro World Series race team, the SB150 is aimed squarely at the top of the podium. And while that might make Yeti's biggest Superbike sound intimidating, the reality is the SB150 is much friendlier than its backstory might suggest.
It's forgiving and stable at wide open speeds, and it's neutral and balanced while grinding up technical climbs.
Whether you ride it at the bike park, the backcountry, or your local trails, this machine offers an open invitation to push it as far as you like.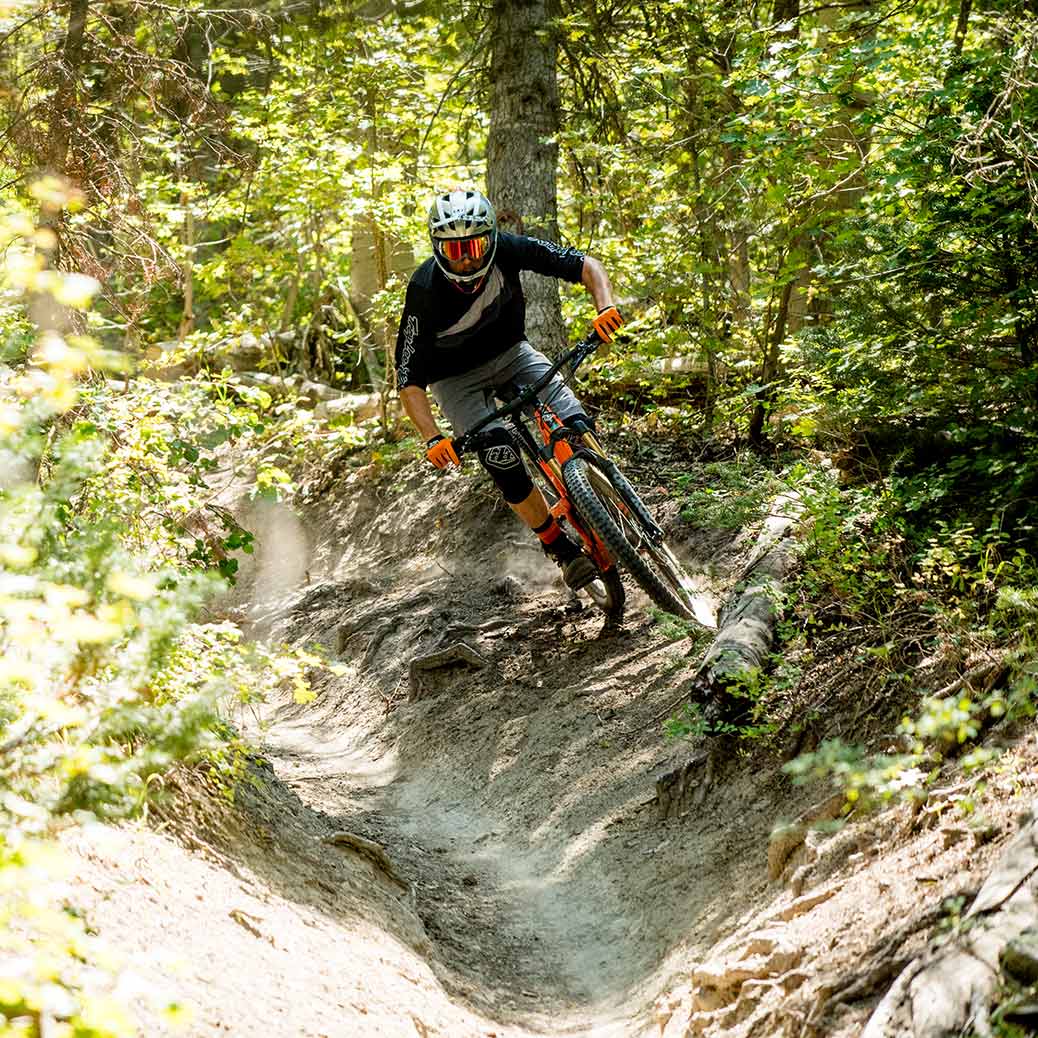 The SB150 is a big bike, but the pedaling efficiency offered by the Switch Infinity suspension platform ensures that the rider won't pay a penalty when the biggest superbike is pointed uphill. The combination of surprising climbing aptitude and no-holds-barred descending prowess will suit aggressive riders perfectly, while
the bike's natural poise and welcoming demeanor will make it an outstanding option for those with competitive aspirations in gravity fueled disciplines.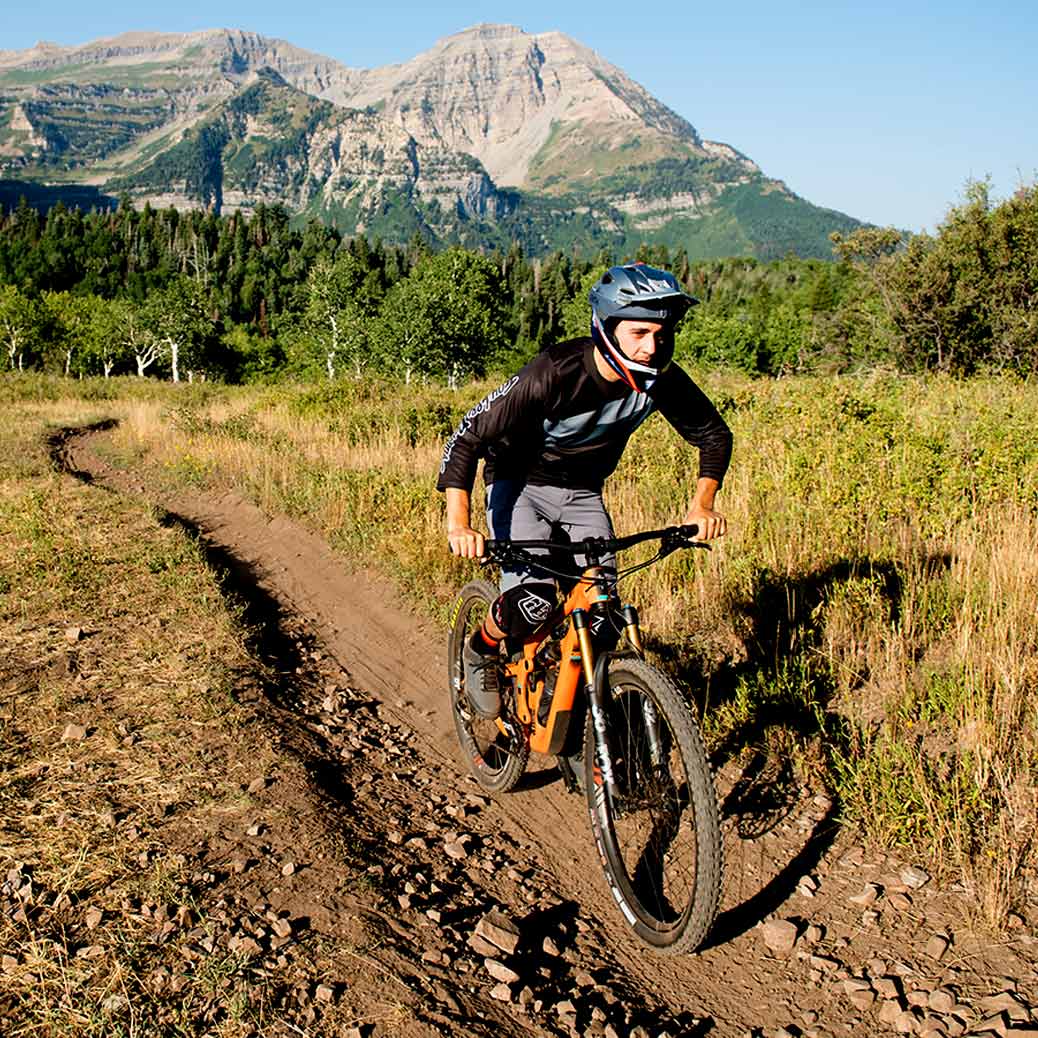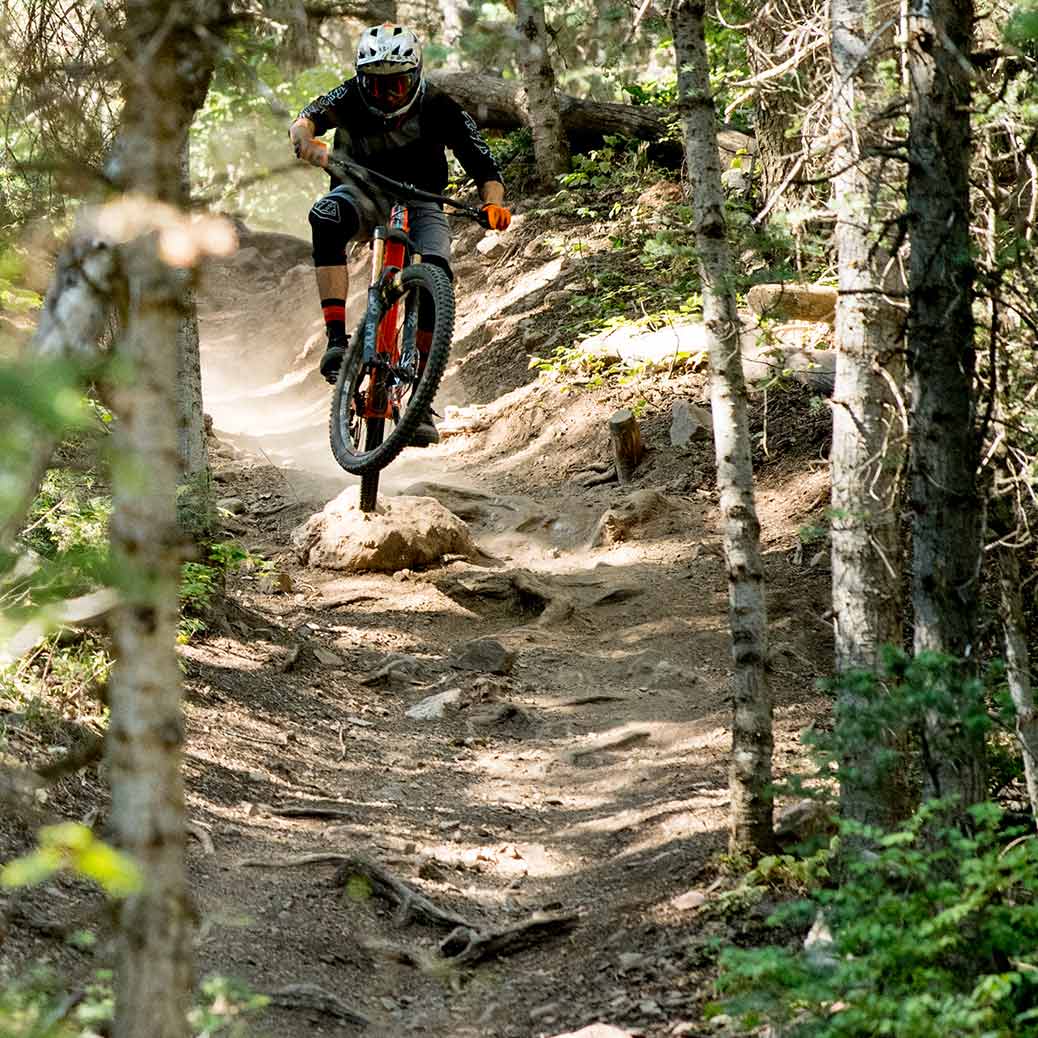 As you'd expect, the SB150's geometry also pushes a few boundaries. The 170mm Fox 36 sits at a very relaxed 64.5 degree head angle, and it's tempered with a short 44mm fork offset that maintains predictability regardless of the speed. As you'd expect from a Yeti, the cockpit is roomy, giving the rider plenty of space to get comfortable.
The result is decidedly new school, but it's also reminiscent of the classic balanced handling we've come to expect from Yeti's biggest travel trail bikes.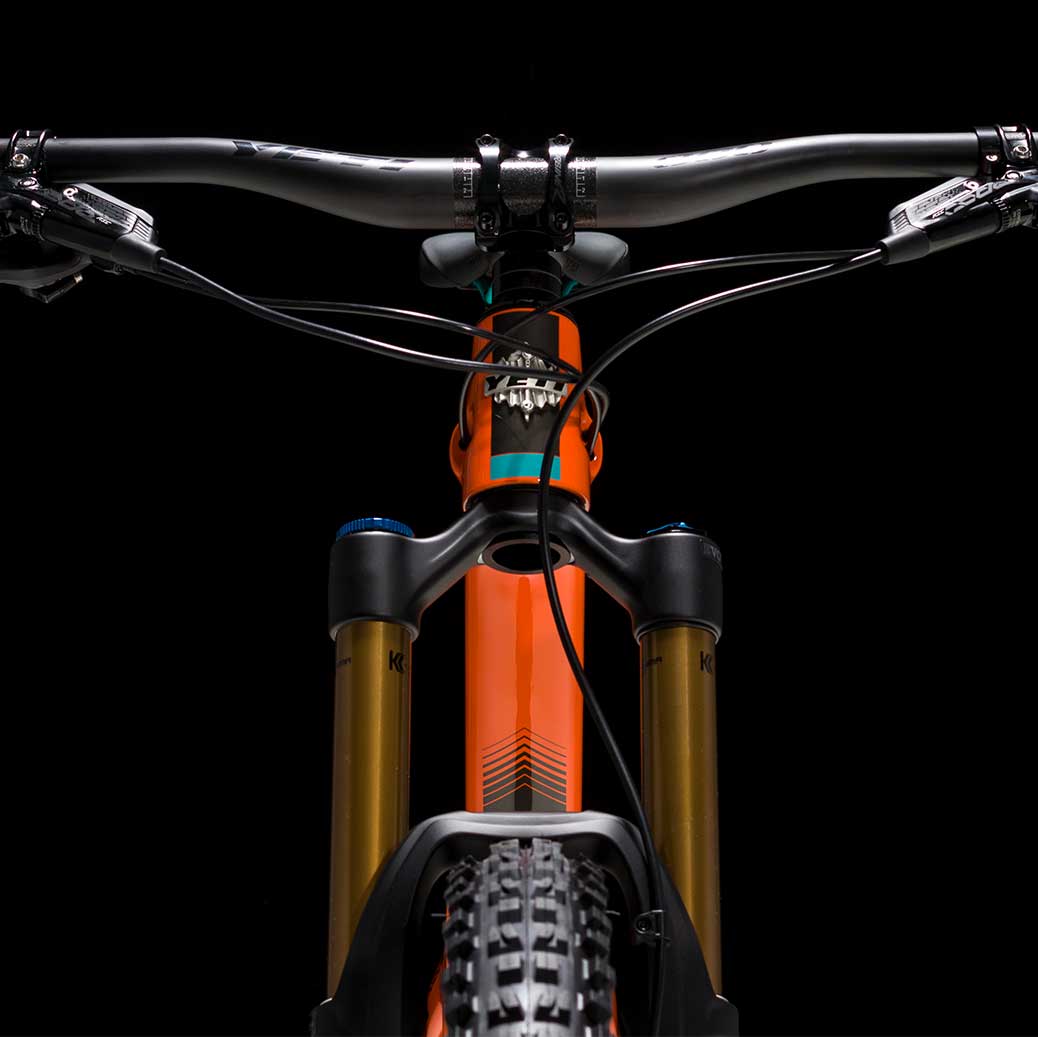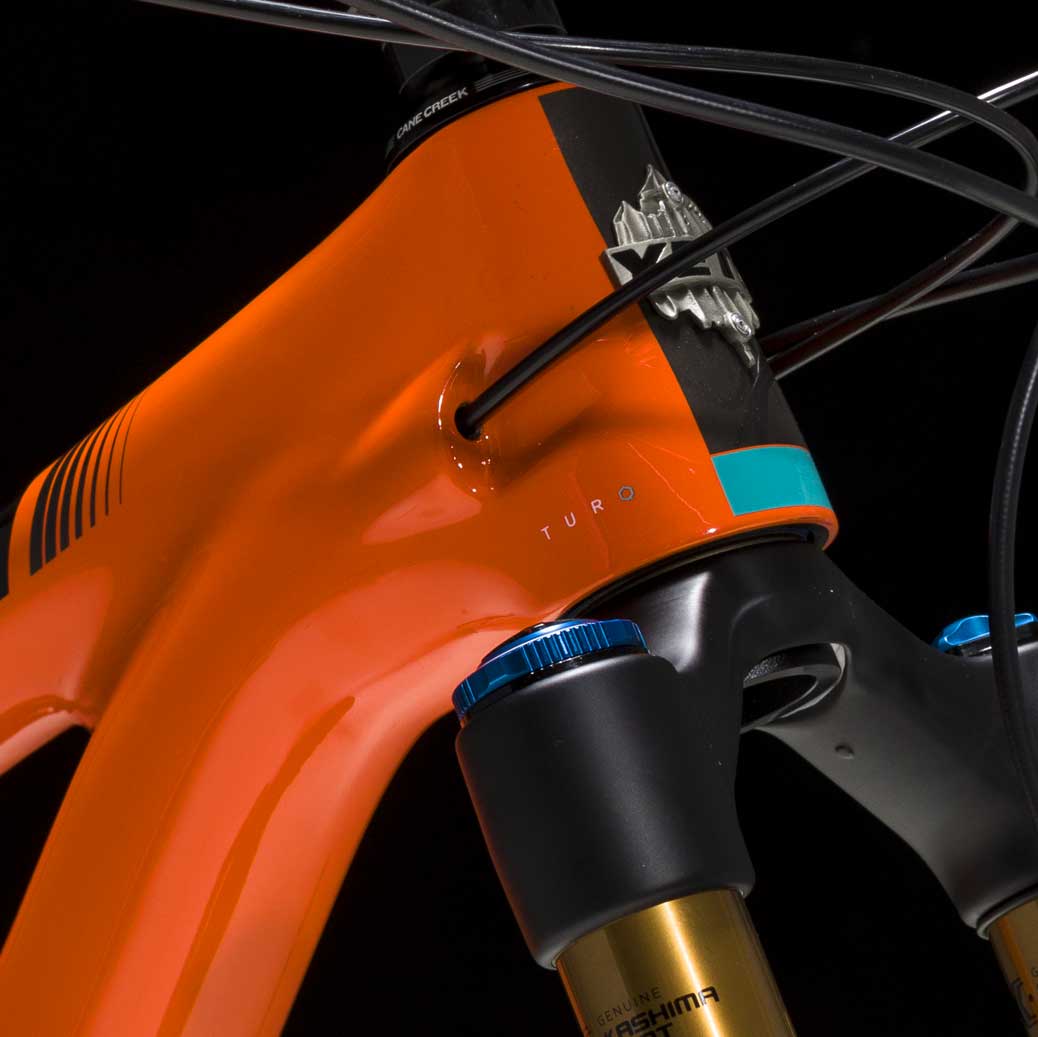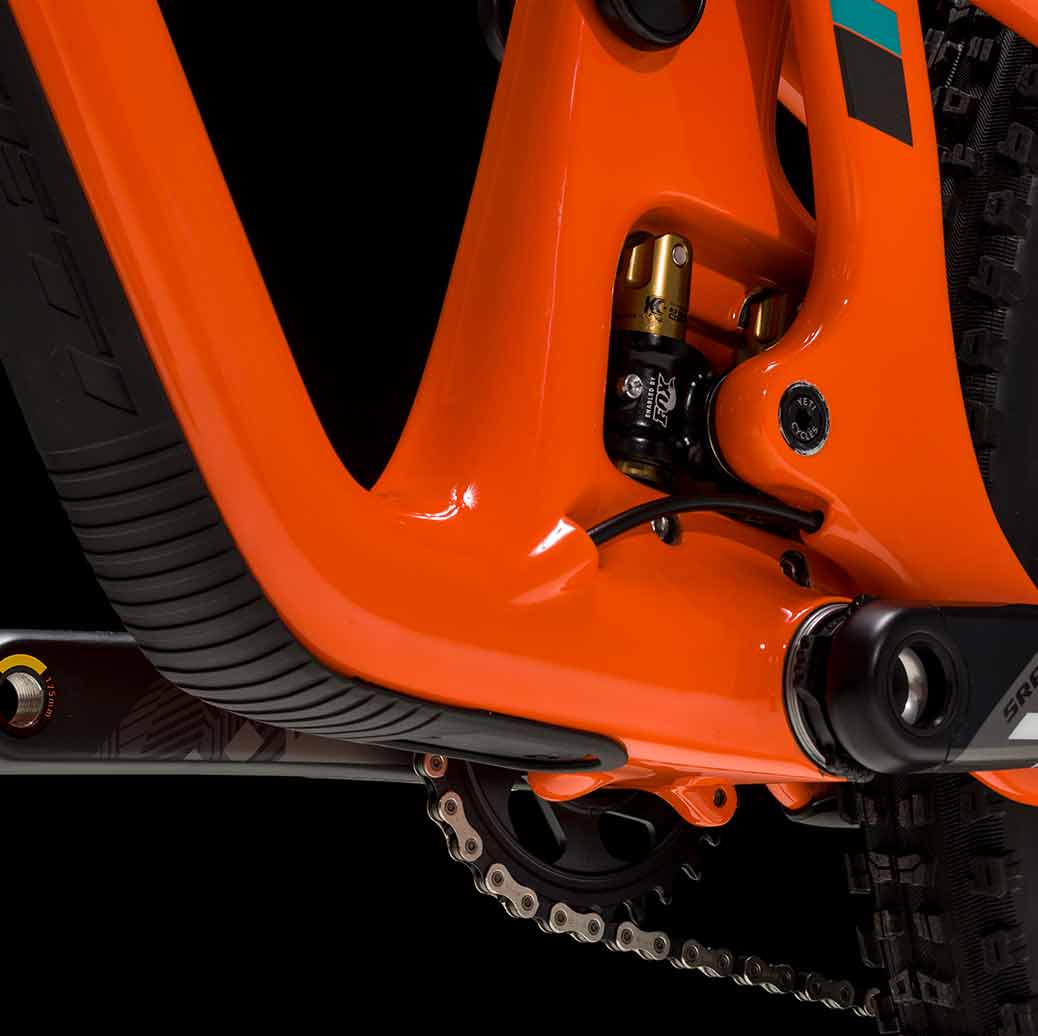 Shop Yeti SB150
Shop all Yeti Cycles

Yeti SB130
Although the SB130 could rightly be considered the successor to the widely beloved SB4.5, such a sentiment overlooks the reality that the SB130 is a step or two more capable than even its genuinely impressive older cousin.
For those wondering what the trail bike sweet spot looks like in practice, look no further.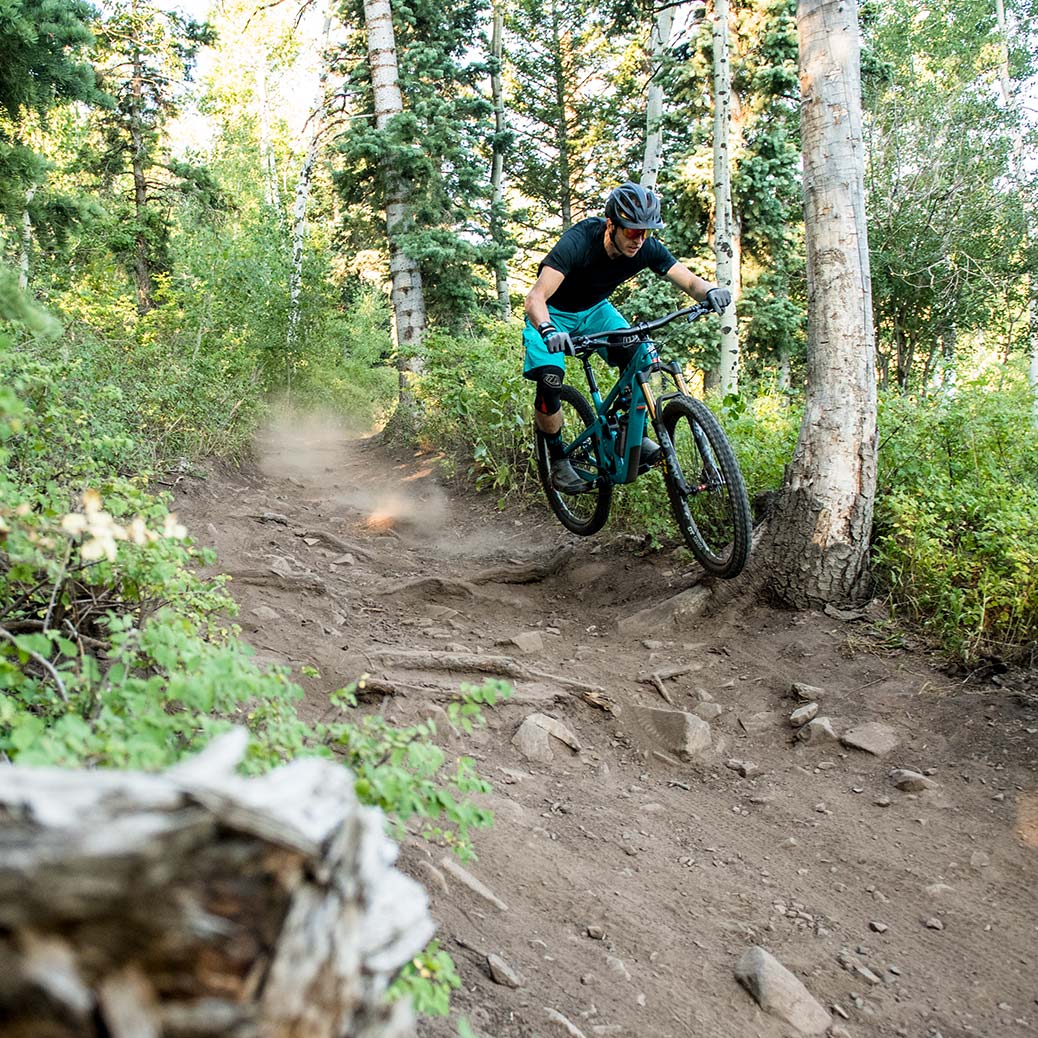 Pairing 130mm of travel, provided by Yeti's Switch Infinity platform, with a confidence inspiring 150mm Fox 36 up front, the SB130 arguably matches the outgoing SB5.5, while offering even greater efficiency and liveliness for day to day trail riding. The upshot is that the SB130 covers an incredibly broad spectrum of possible uses, from pickup cross country racer to capable enduro steed. And as you'd expect from a machine defined by such impressive versatility, it also means that in practice, there are very few situations in which the SB130 will not genuinely excel.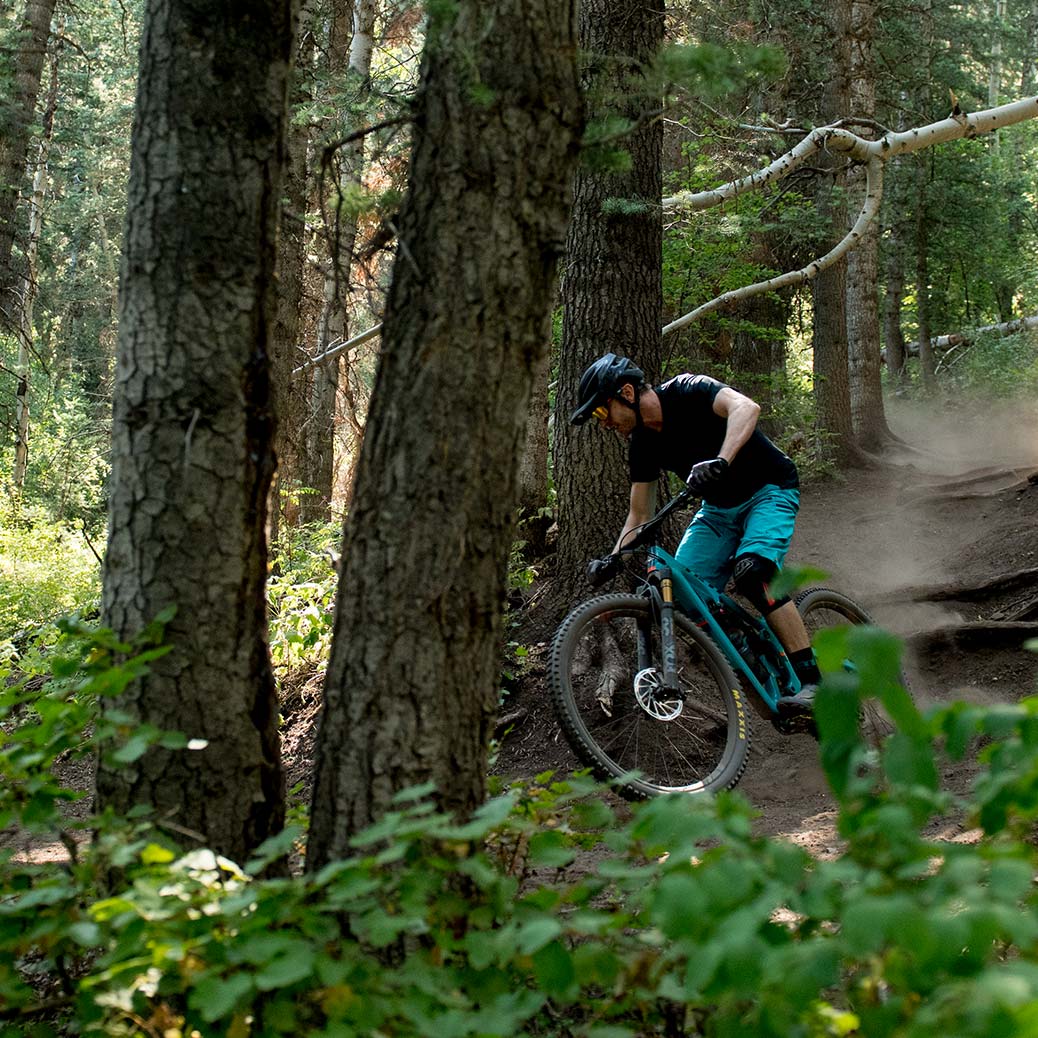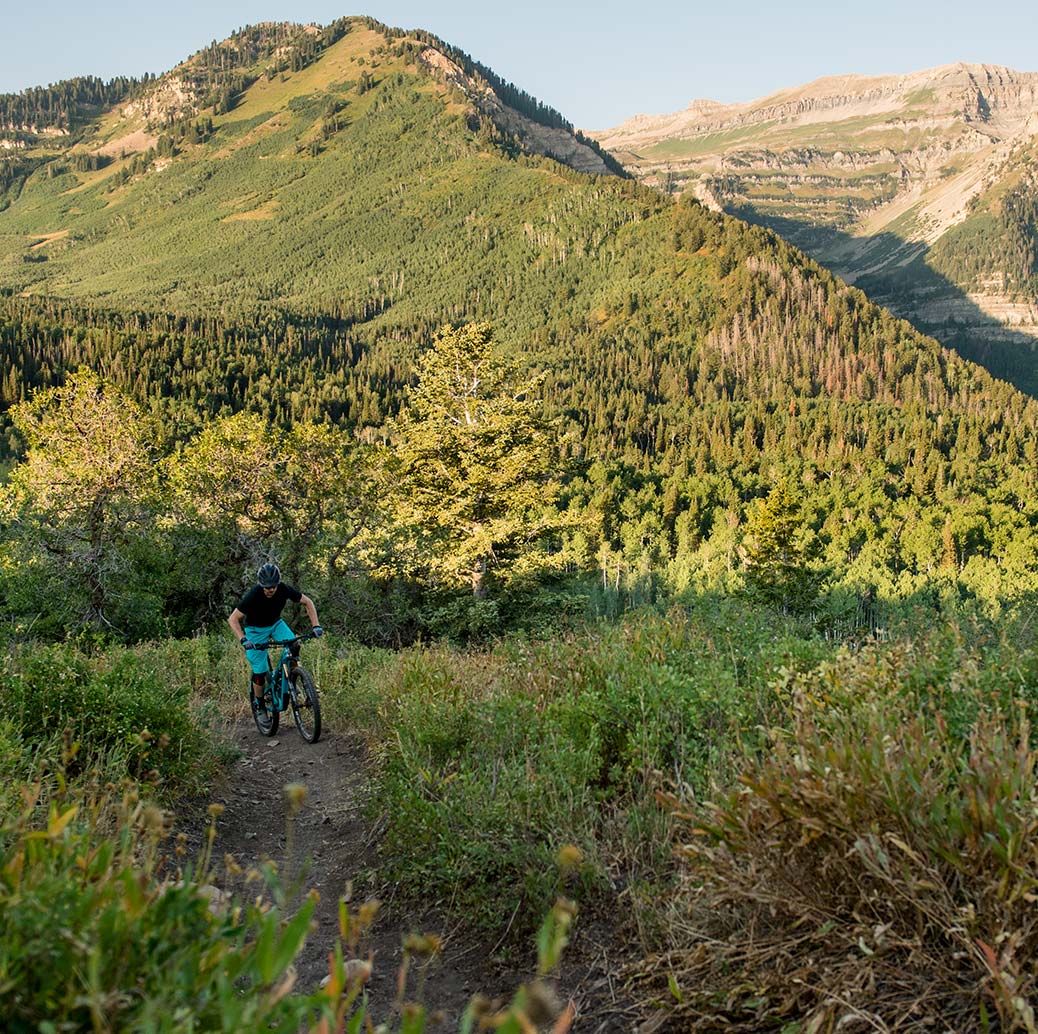 The SB130's geometry has been honed to perfection to provide balance and confidence on the trail. The 150mm Fox 36 sits at an aggressive 65.5 degree head angle, and it's paired with a short 44mm fork offset, as found on many of the latest 29 inch trail bikes. The upshot is that you'll experience the added stability of such a relaxed head angle, with greater stability at lower speeds as well. In typical Yeti fashion, the spacious cockpit allows plenty of room to settle in.
Whether you're chasing PR's, trying to clean technical sections, or looking for a multi-disciplinary race bike for occasions where the mood strikes you, the SB130 is more than up to the task at hand.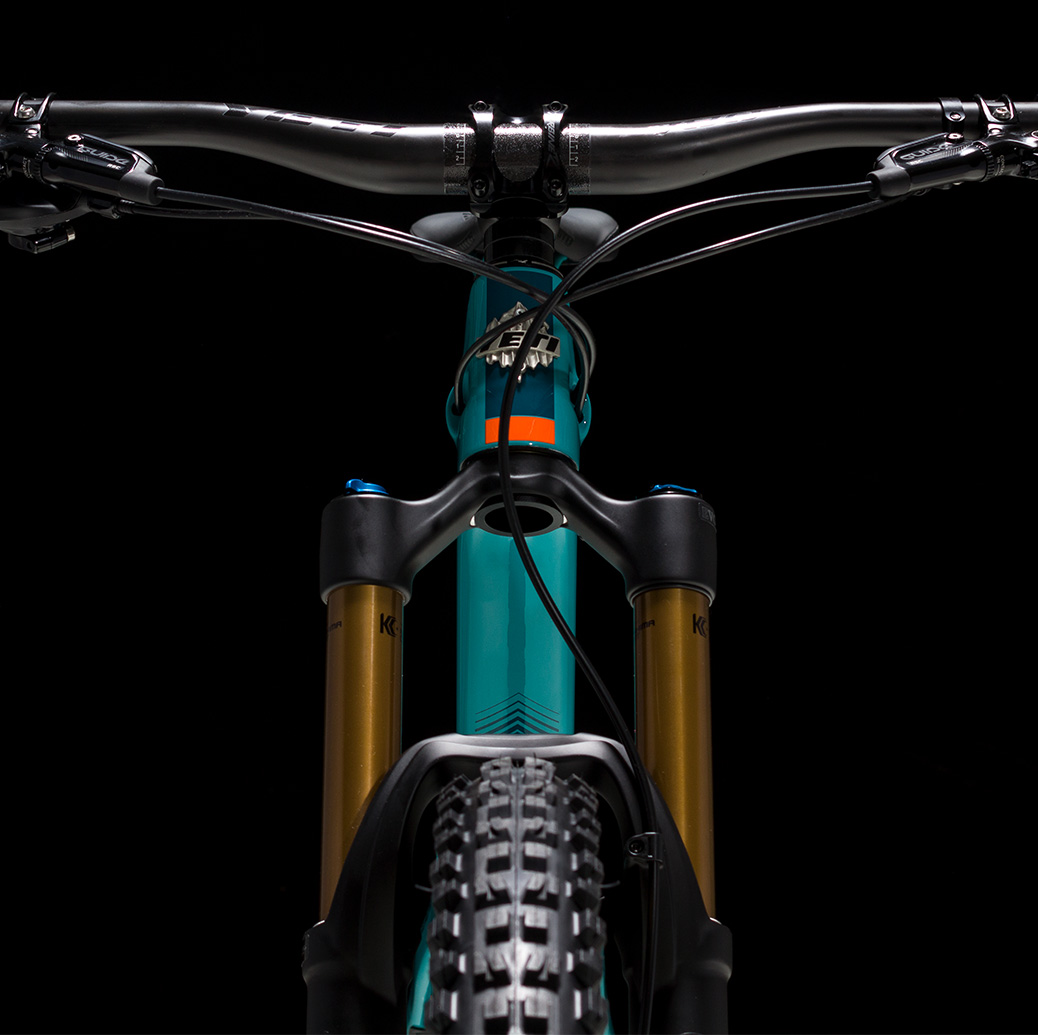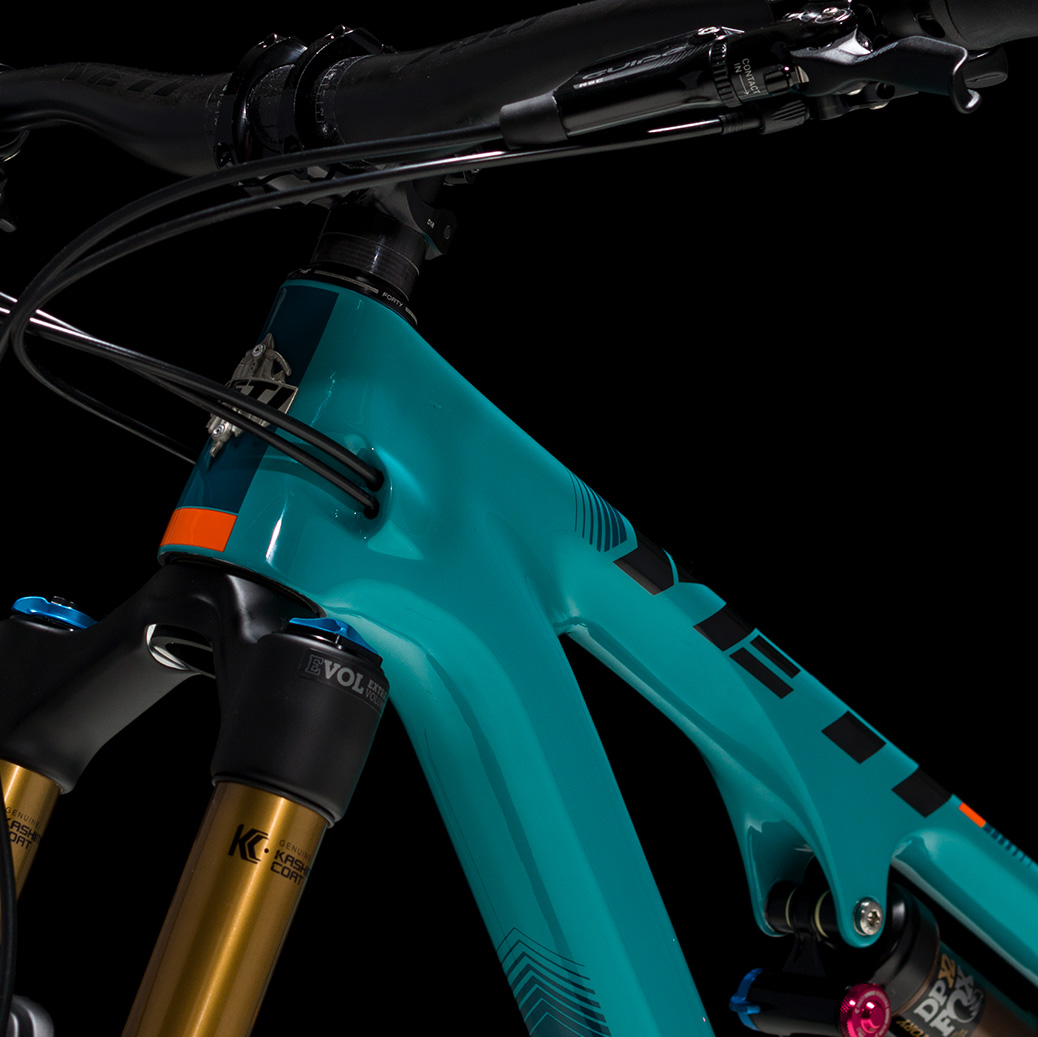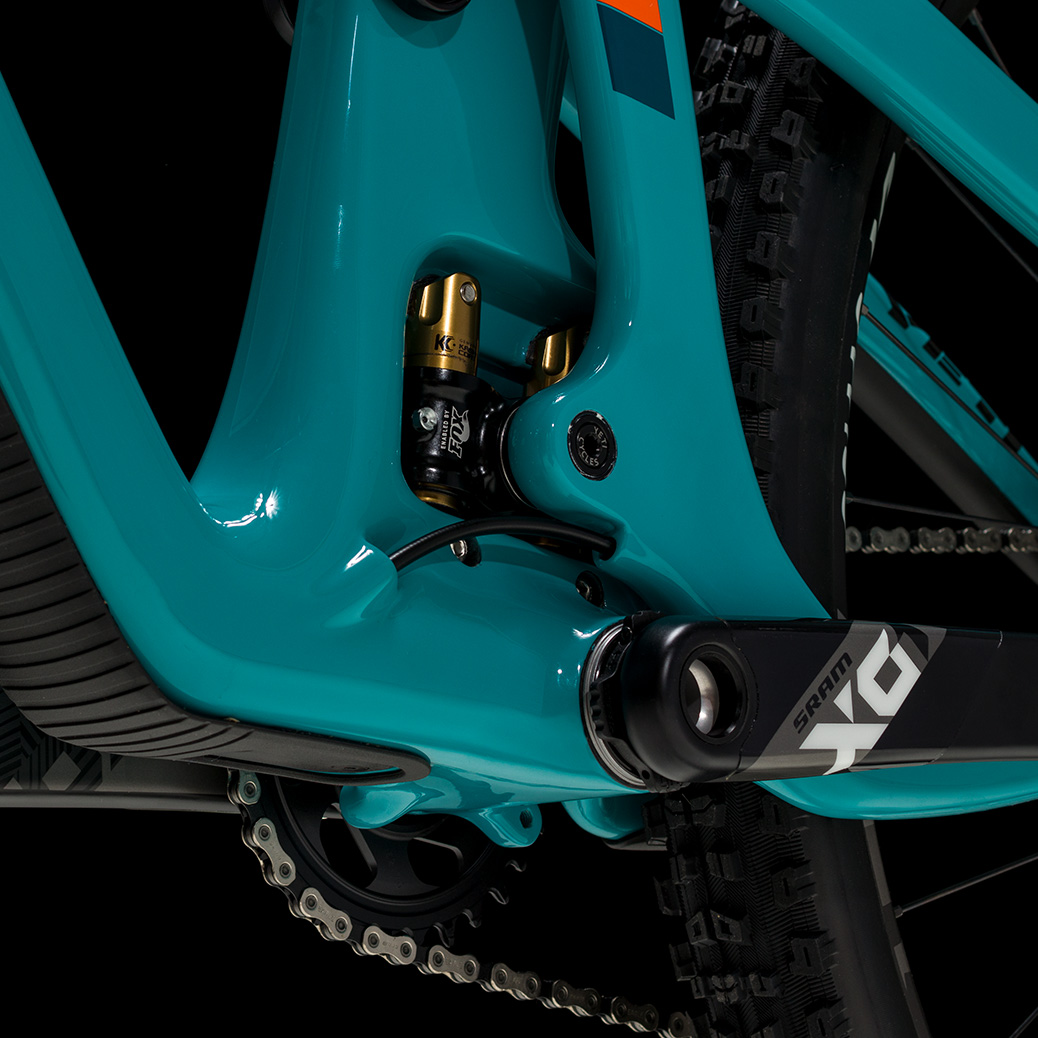 Shop Yeti SB130
Shop all Yeti Cycles
Buying a bike from Competitive Cyclist
Competitive Cyclist Gearheads are your resource for all things cycling. They're bike experts with knowledge and experience that's second to none. Whether you're thinking about your next dream build, you need advice on components, or you have questions about an existing order, don't hesitate to contact a Gearhead.
Learn More