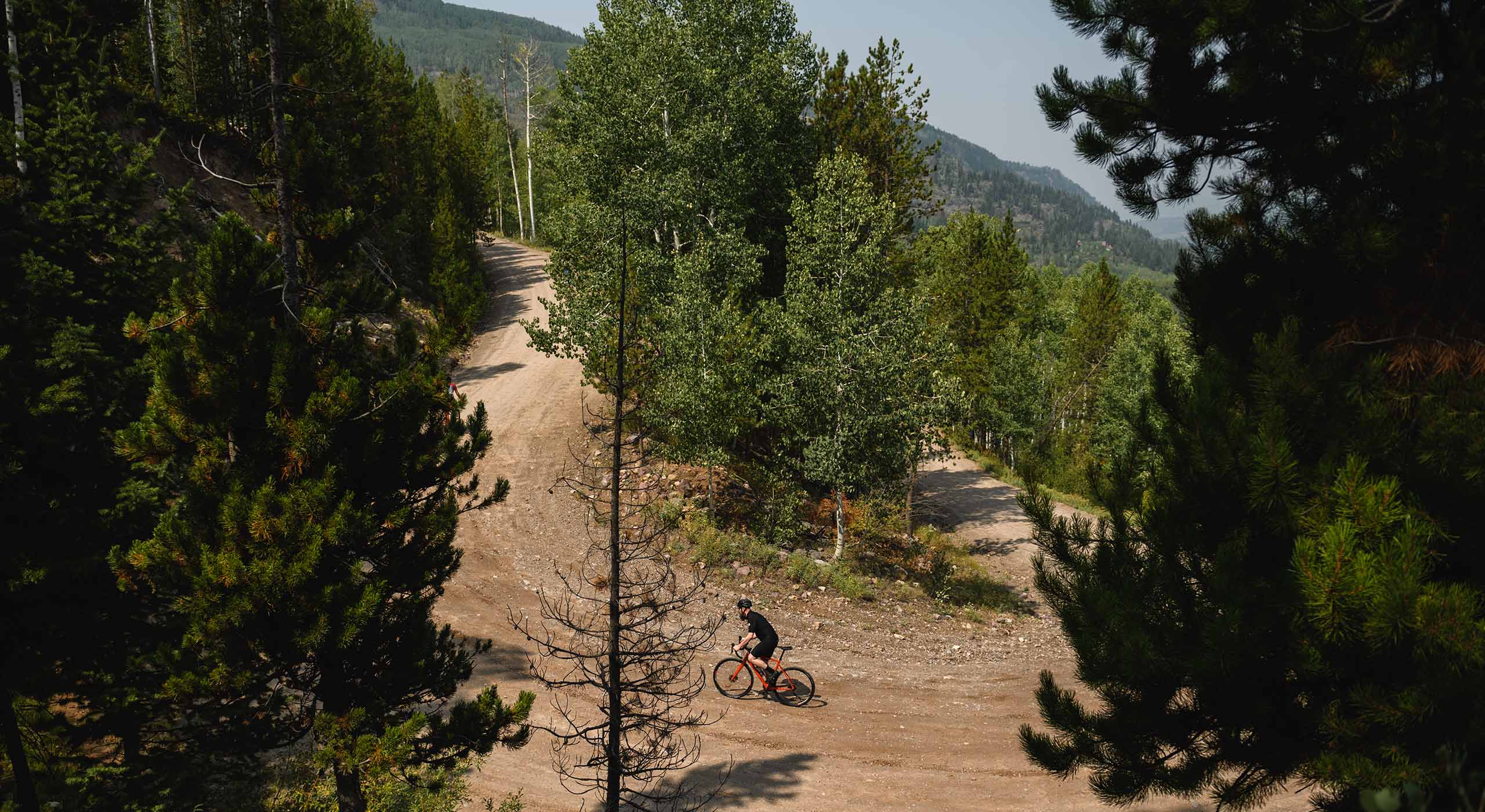 Ride Along:
The Uintas
We tackle one of our favorite mixed surface routes aboard the Santa Cruz Stigmata.
The Route
Kamas, Utah, at the mouth of the Uinta National Forest, is home to one of the best rides on the planet. At just over 60 miles in length, with 3,700' of climbing and a mix of pavement, gravel, and rock-armored dirt road, this scenic route offers up a bit of everything that we look for in our rides. We like to start from downtown, heading West, then making a turn in the direction of Beaver Creek, whose winding banks make a fitting backdrop for the first few miles.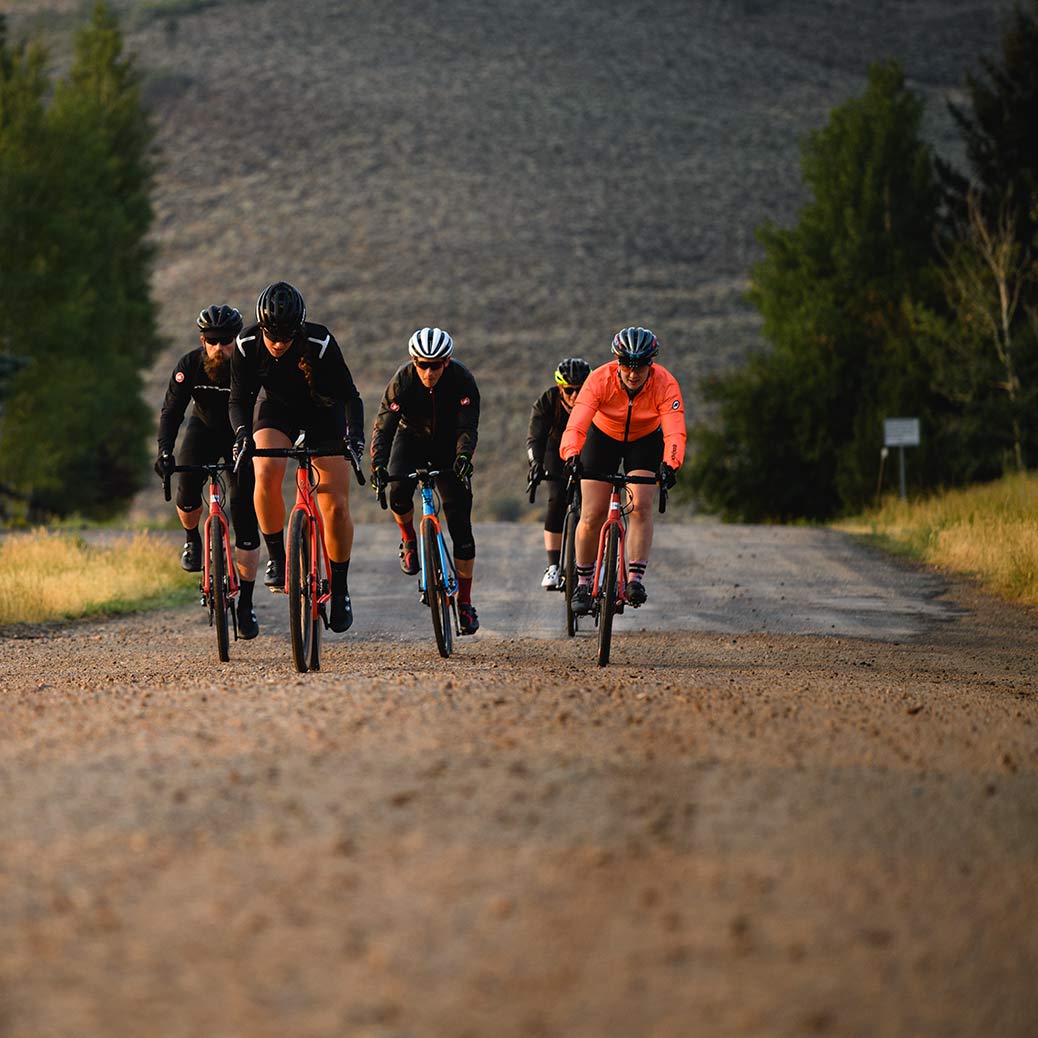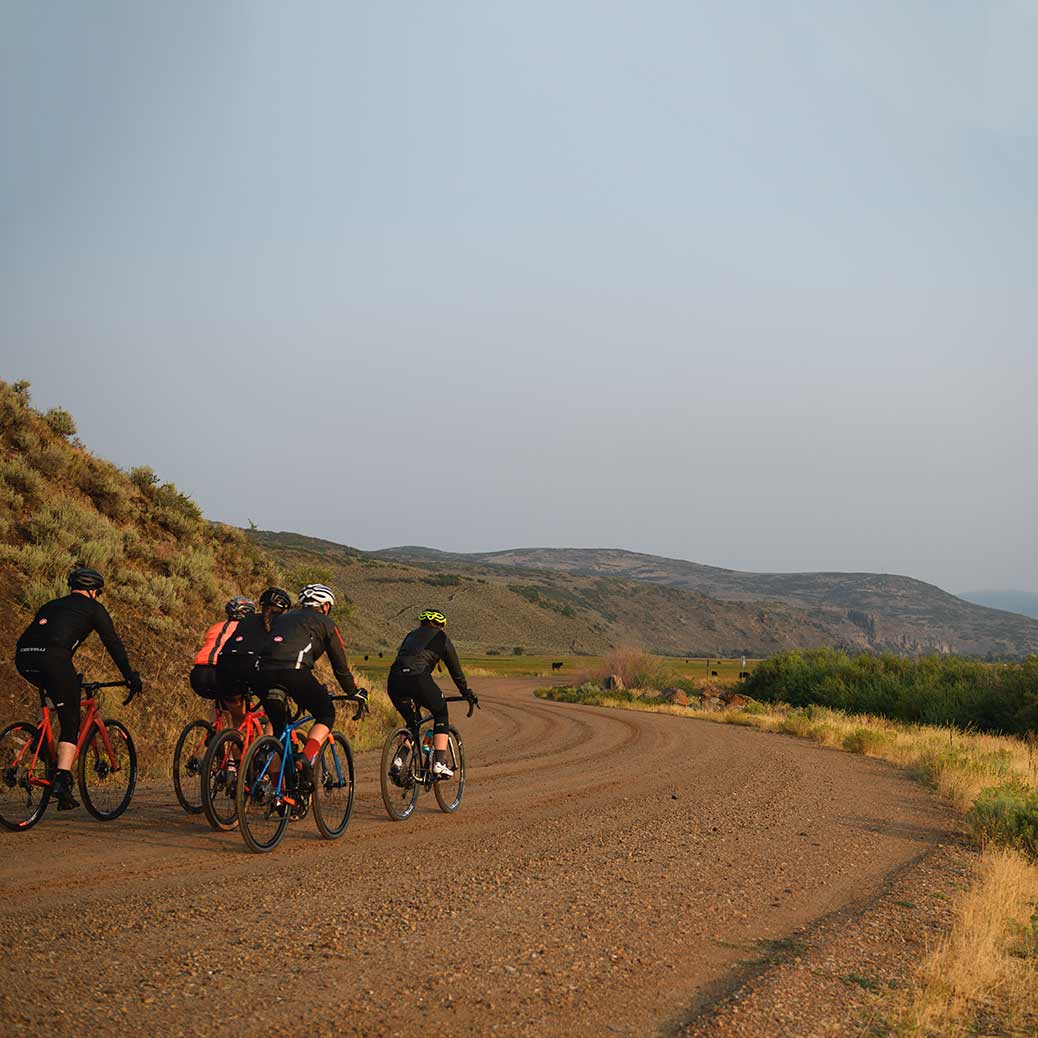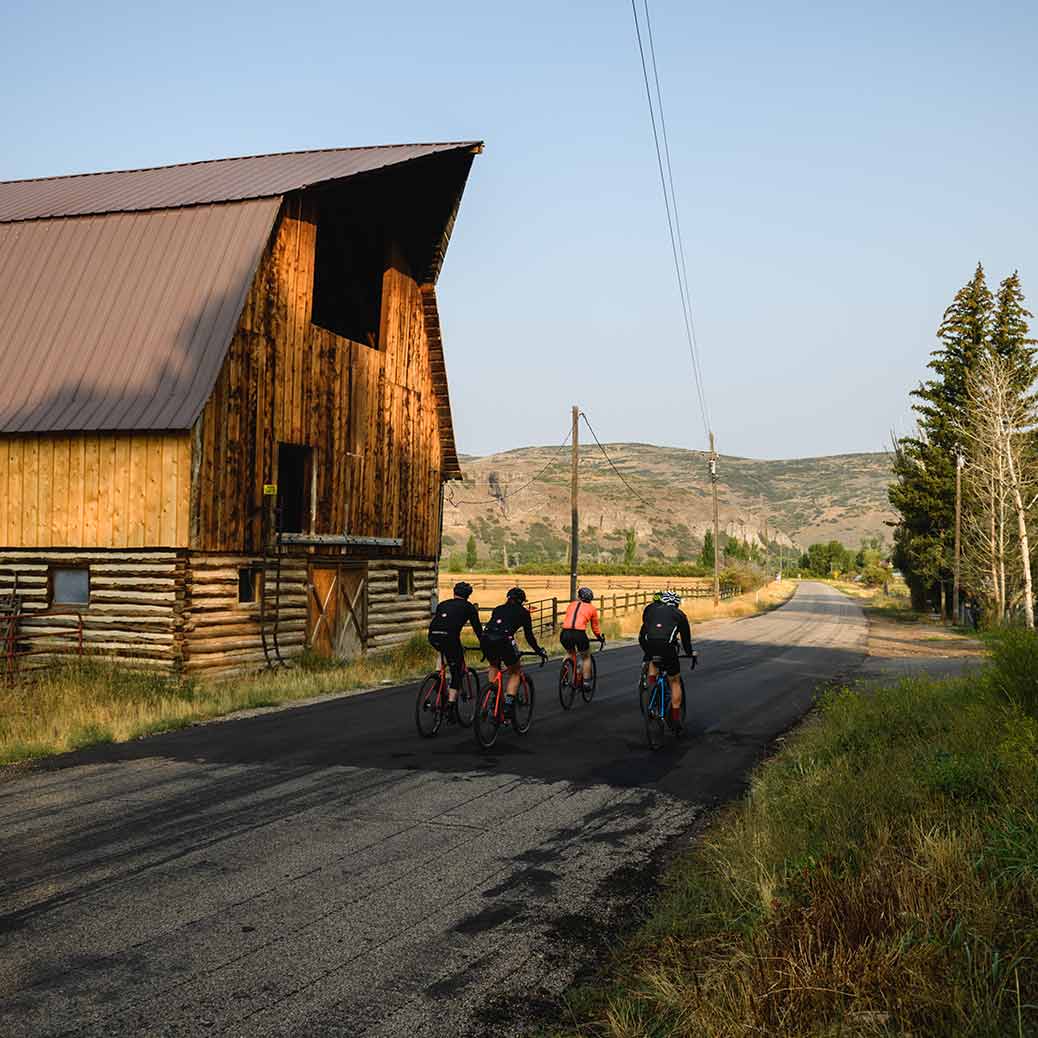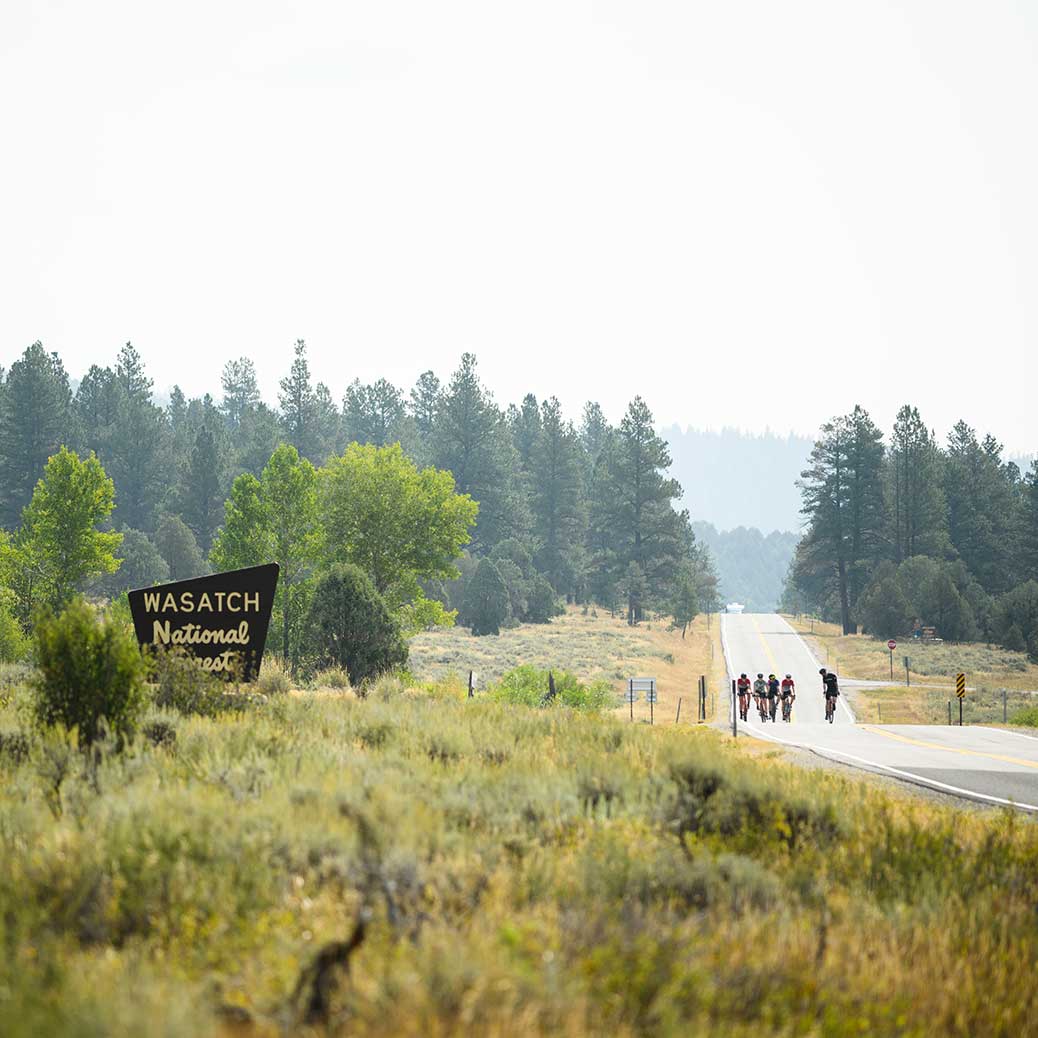 From there, we change course, tracking towards the mouth of the Uintas, trading the bucolic scenery of the valley for a more intimate view of the mountains. It's obligatory to stop at the Samak Smokehouse for a cup of coffee before taking a detour through the community that bears the same name for an additional taste of dirt. With the pavement of 150 back under our tires, we head towards the heart of the mountains, as far as State Road 037, where a notorious dirt road climb patiently awaits our arrival.
With nearly half of the ride's climbing coming over the final ten miles of this ascent, it's a climb that demands respect. At the same time, the picturesque alpine meadows and freely roaming livestock have a way of numbing the pain of aching legs and pounding heartbeats. The descent towards 35, the final stretch of pavement, is no less infamous, peppered as it is with embedded rocks that seem eager to inflict a pinch flat on anyone not sufficiently wary of their presence. It's a beautiful, peaceful, and difficult ride, and while we don't usually take so many pictures, odds are that when conditions are right, you just may find one of us out here on any given weekend, riding with friends, or perhaps on a pensive solo cruise.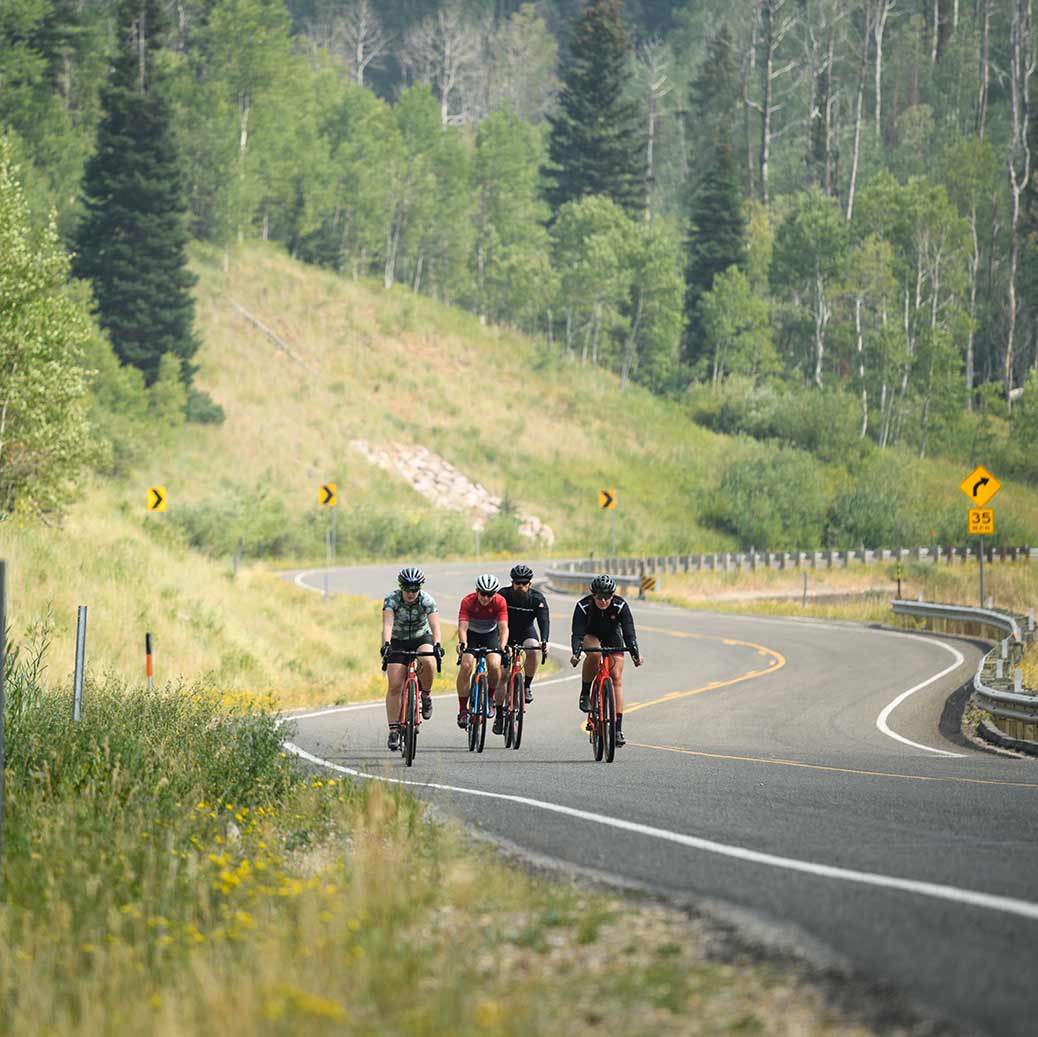 The Bike
We chose this ride to highlight the Santa Cruz Stigmata because of the variety it offers.
This route will quickly expose the limitations of even the best all road bikes, which makes it easy to feel like you're on the wrong bike during some part of the ride. However, when we're on the Stigmata, that thought never crosses our mind. Sure, the high volume tires might roll just a bit slowly on the pavement, but the comfort of the long wheelbase and the stability of the low bottom bracket make the Stigmata feel poised and ready at every point during the day.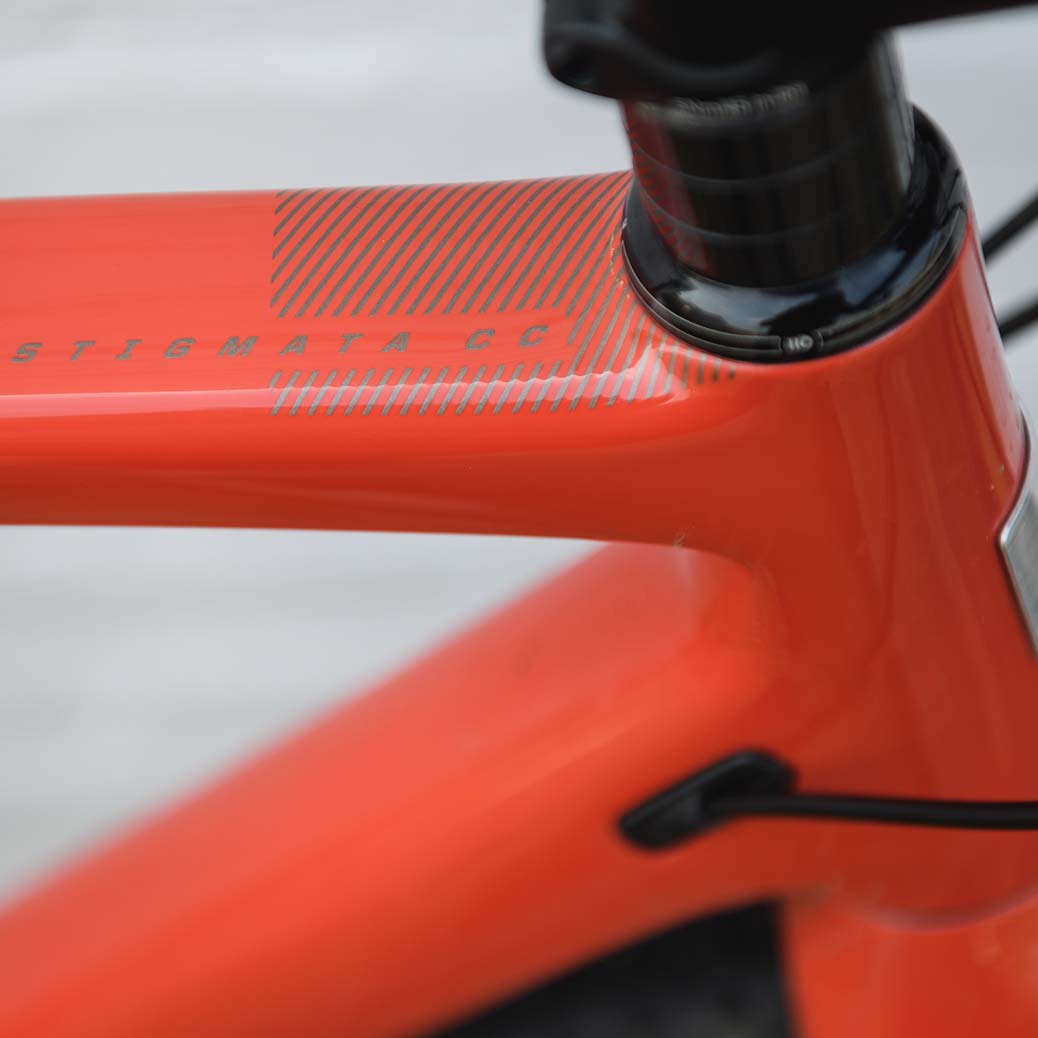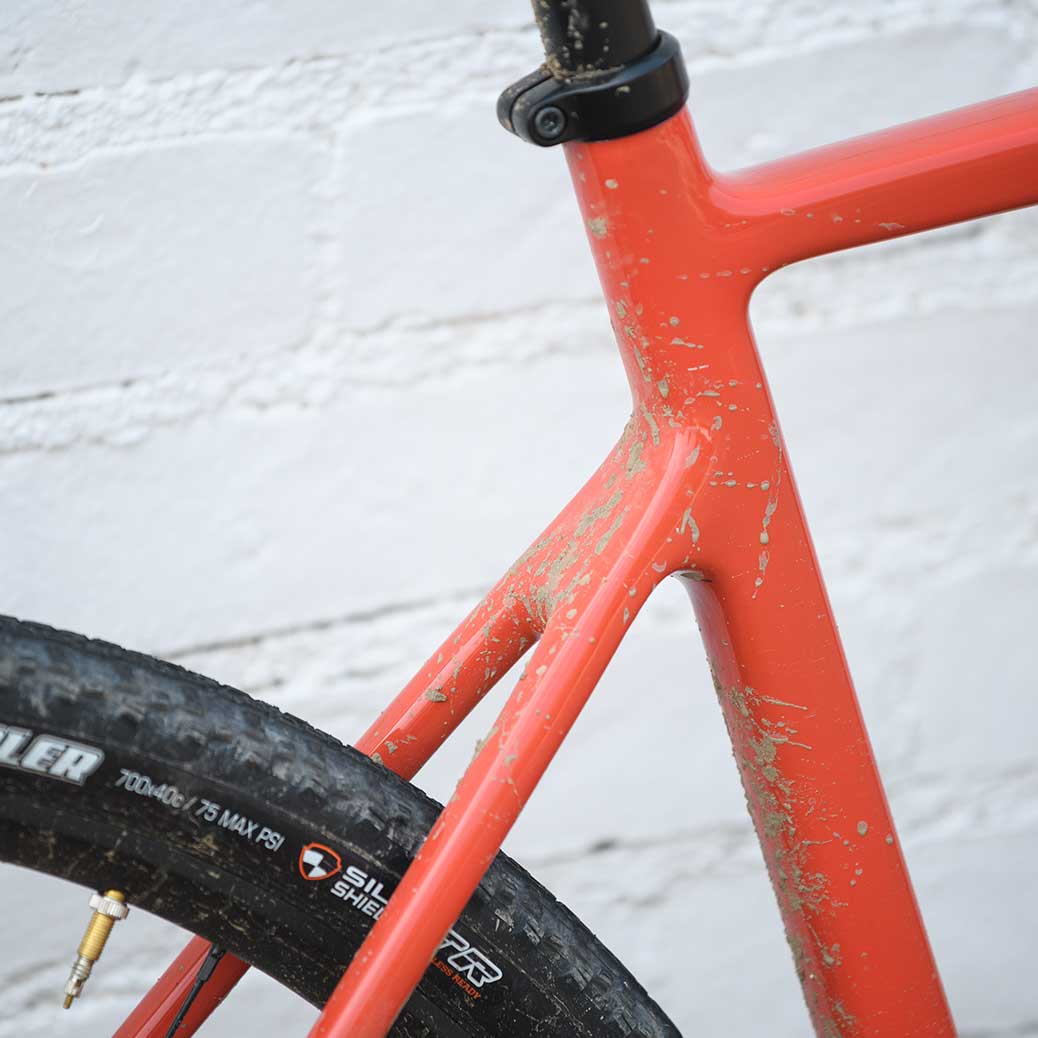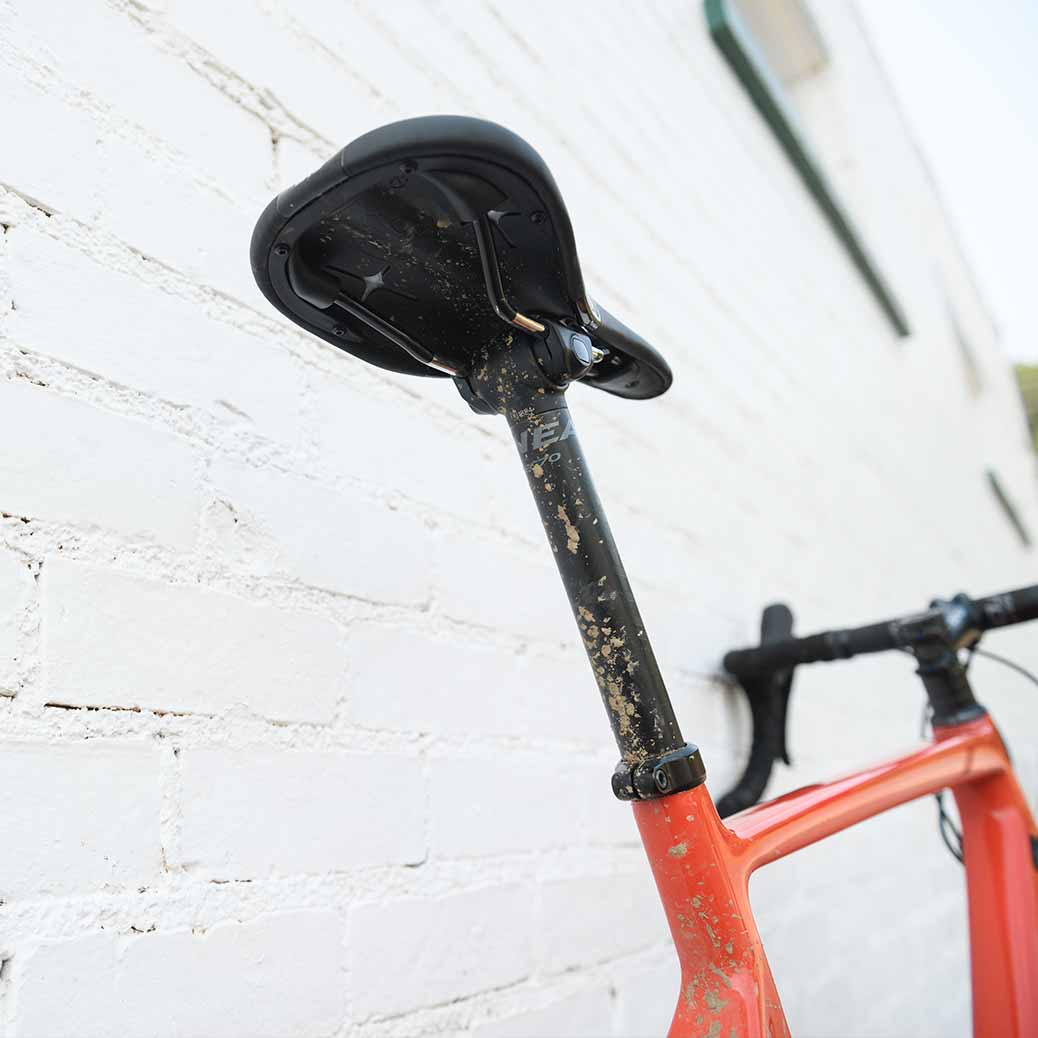 The Possibilities
Part of the Stigmata's immense versatility comes down to the range of setup options which it offers its rider.
It was originally billed as a 'cross racer, and not one of those old school, high bottom bracket having, unstable relics either. So, of course, it works beautifully when stripped to the bone, done up in a number plate and ready for battle. The bottom bracket drop is the same as you'll find on a traditional road bike, and although the steering is relaxed, it's not slow either.
That's why so many people set them up with 28's and use them as their road bikes, frequently leaving their dedicated race bike collecting dust in the garage. It does a surprisingly nice job dressed up with bags for some light touring. Then again, with clearance for massive 40mm tires, it's arguably even better for exploring roads that have long since fallen into disrepair. But what's made this model such a modern classic is that it's never more than a few steps removed from being perfectly suited to any task you might have in mind.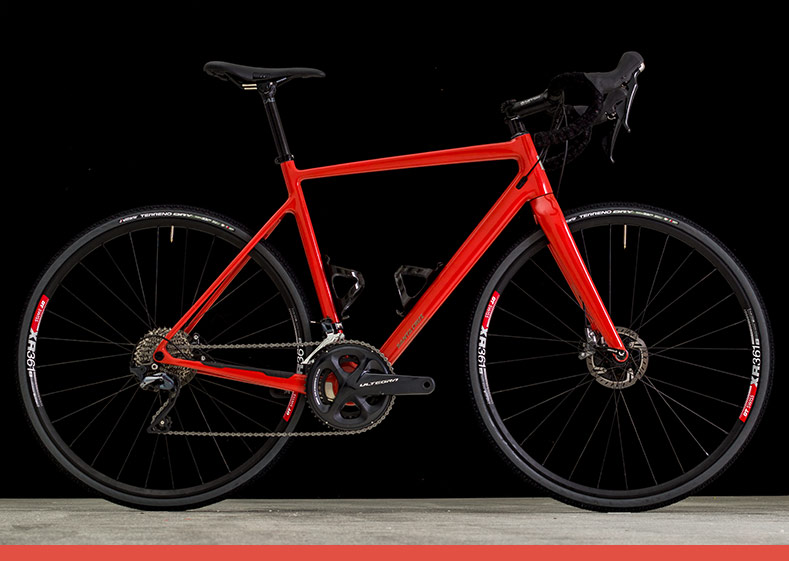 All Road
Dirt, pavement, the Stigmata is perfectly at home no matter the road surface, especially when set up with a double, a wide range cassette, and tires that suit the route in question. stigmata, stigmata, stigmata, stigmata
Shop Now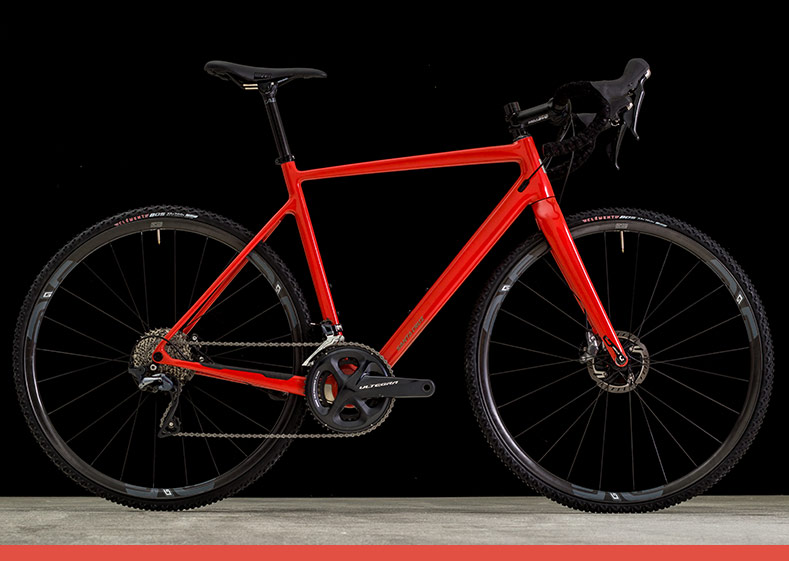 Cyclocross
The Stigmata's heritage as a 'cross racer is best appreciated with a stripped down build. A set of UCI-legal tires seals the deal, but race promoters may let you run higher volume tires. stigmata, stigmata, stigmata, stigma
Shop Now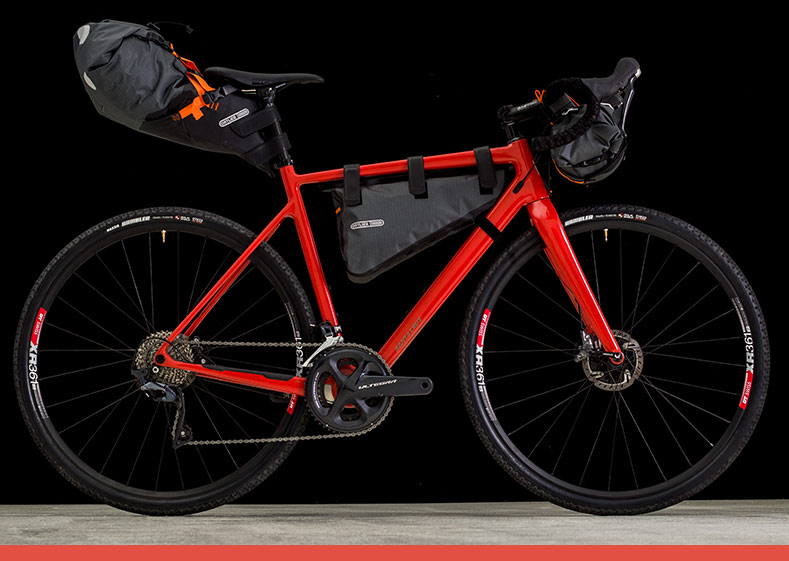 Long Haul
For a bit of light touring, set the Stigmata up with enough bags to carry your gear, then go get lost. We'd recommend a set of high volume knobbies and a scenic dirt route. stigmata, stigmata, stigmata, stigmata, stigma,
Shop Now

Shop all Stigmata
Buying a bike from Competitive Cyclist
Competitive Cyclist Gearheads are your resource for all things cycling. They're bike experts with knowledge and experience that's second to none. Whether you're thinking about your next dream build, you need advice on components, or you have questions about an existing order, don't hesitate to contact a Gearhead.
Learn More