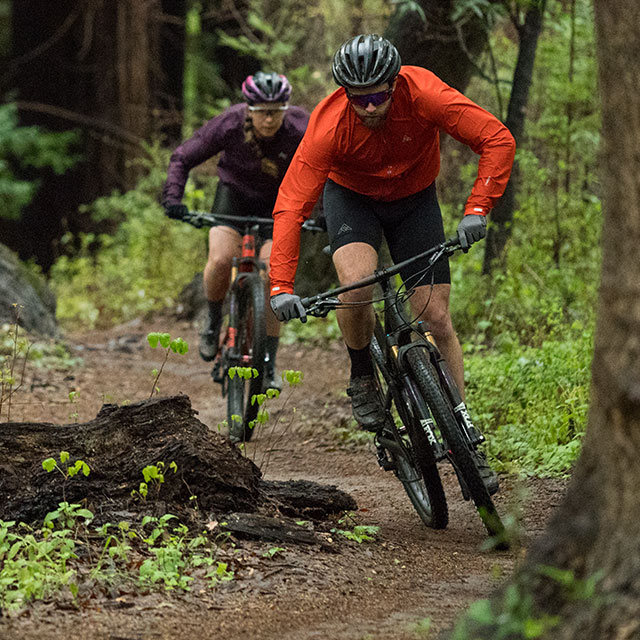 New From Santa Cruz
Get to know the redesigned Highball and freshly reintroduced Blur.
The New Cross Country
Over the past few years, we've witnessed cross country racing's marked shift towards more technical courses that, much to our delight, bear a closer resemblance to the mountain biking most of us do on a regular basis. Santa Cruz's redesigned Highball and newly reintroduced Blur are built to thrive on modern World Cup courses, with the upshot being refined handling that's equally at home riding full throttle on your local trails.
Blur
The rebirth of the legendary Blur marks the long-awaited return of Santa Cruz's full suspension cross country racer. The Blur's characteristically precise handling and remarkable efficiency are balanced by new-school geometry that enables the use of a shorter stem and wider handlebar for improved handling and enhanced stability. Better yet, this change comes without compromising the long and low fit required by racers at the sharp end of the sport.
The 100mm of highly efficient VPP travel provides a firm feel at the pedals, and the inclusion of a unified dual lockout system further enhances the rocket fast feel. Top tier complete builds come in under 22 pounds, and with a lifetime warranty on both the frame and Santa Cruz's outstanding Reserve carbon fiber wheels, the Blur is utterly competitive with the very best bikes in its class, and will continue to be race worthy season after season.
Highball
The esteemed Highball is undoubtedly a staple of the racing scene, so with the latest model, Santa Cruz was focused on refining the highly potent mixture. Similar to the Blur, the Highball's geometry is intended to relax the steering ever so slightly while simultaneously lengthening the cockpit. This geometry allows riders to use a shorter stem and wider handlebars while achieving the aggressive fit and precise handling for which the Highball is prized.
Of course, an aggressive machine is less appealing when its rider must suffer through the ride, so Santa Cruz has taken great pains to build a comfortable degree of flex into the bike's rear end, as evidenced by both the 27.2mm seatpost and the carefully sculpted and lowered seatstays. With complete bikes coming in as light as 19 pounds without resorting to unreliable components, the new Highball is a true racehorse befitting its legendary heritage.

Shop All Santa Cruz