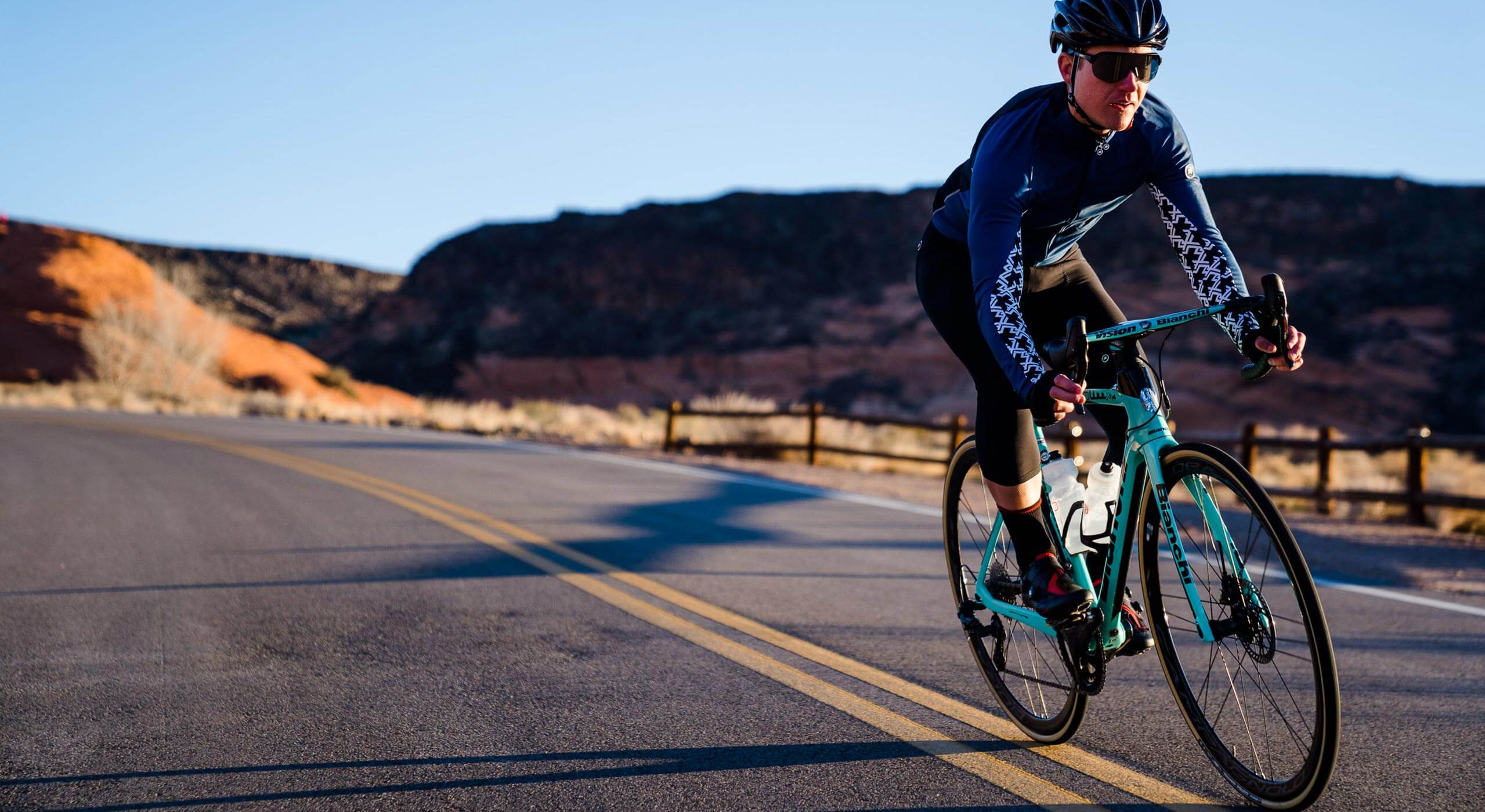 It's stunningly sleek, exceptionally fast, and undeniably sultry dressed in Bianchi's signature celeste. Take a closer look at the Oltre XR4, an undisputed superbike that bends the rules around aero road bikes.

THE OLTRE XR4 DISC
Developed in partnership with Team Jumbo-Visma (formerly Team Lotto Jumbo), the Oltre XR4 Disc represents the sharp end of aerodynamic road bike design. This pedigree is as evident in its aggressive stance and robust silhouette as in its intuitive handling on the road. But unlike so many aero bikes, which frequently sacrifice comfort in the name of efficiency,
the Oltre XR4 Disc offers the snappy handling and smoothness that we've come to expect from Bianchi's premier offerings.
The secret to its comfort is Countervail® technology, which dramatically attenuates high frequency vibration, a fact which becomes undeniable as the miles accumulate.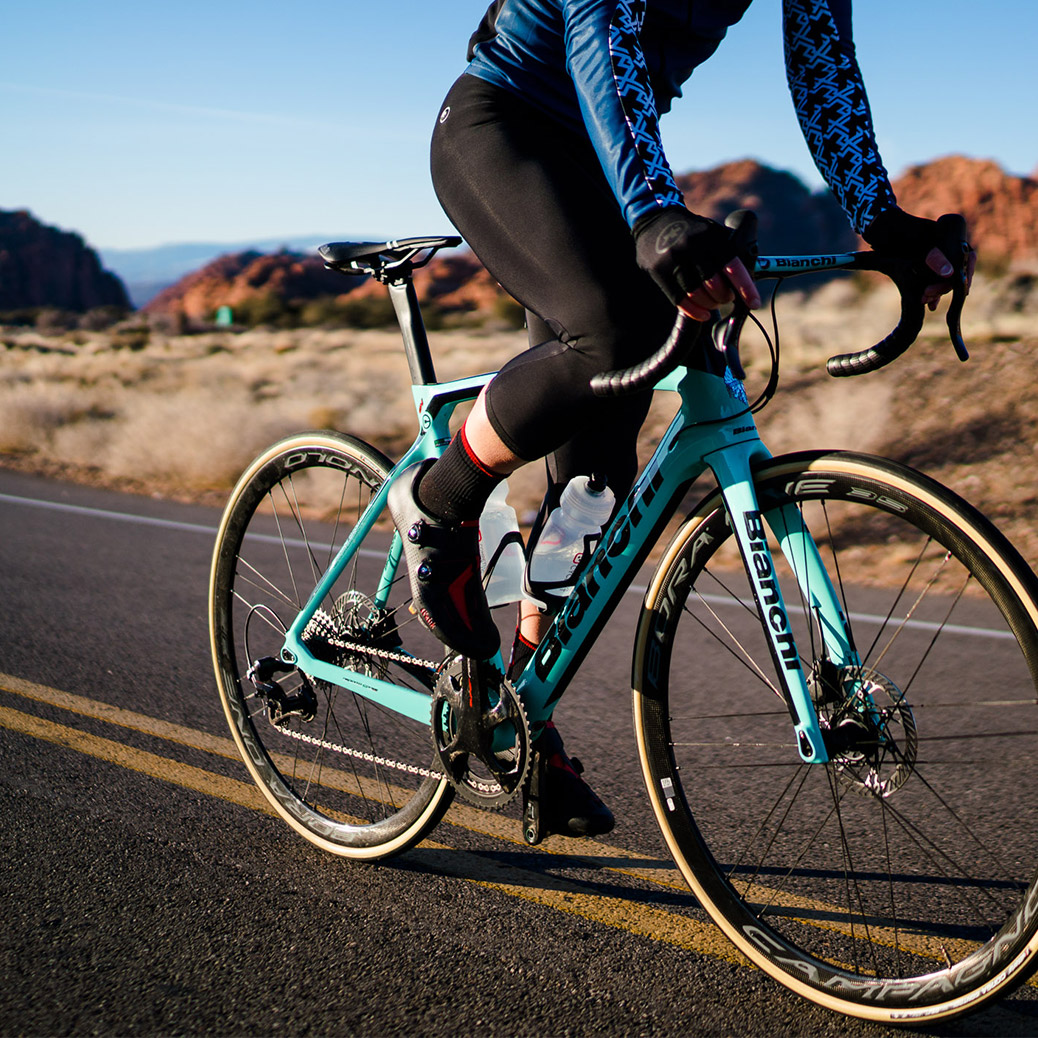 But don't make the mistake of assuming that this comfort means that the latest Oltre has been defanged. The substantial tube shapes, especially at the downtube and chainstays, hint at this machine's impressive ability to drive watts to the rear wheel. And it's built on Bianchi's aggressive race geometry, which encourages a fit based around a low front end for aggressive cornering and reduced frontal area for the rider.
The result is undoubtedly race ready, with a character that's vintage Bianchi.
And naturally, it displays the full range of accoutrements that make it a serious competitor amongst the world's finest aero steeds.
Shop Our Curated Oltre XR4 Build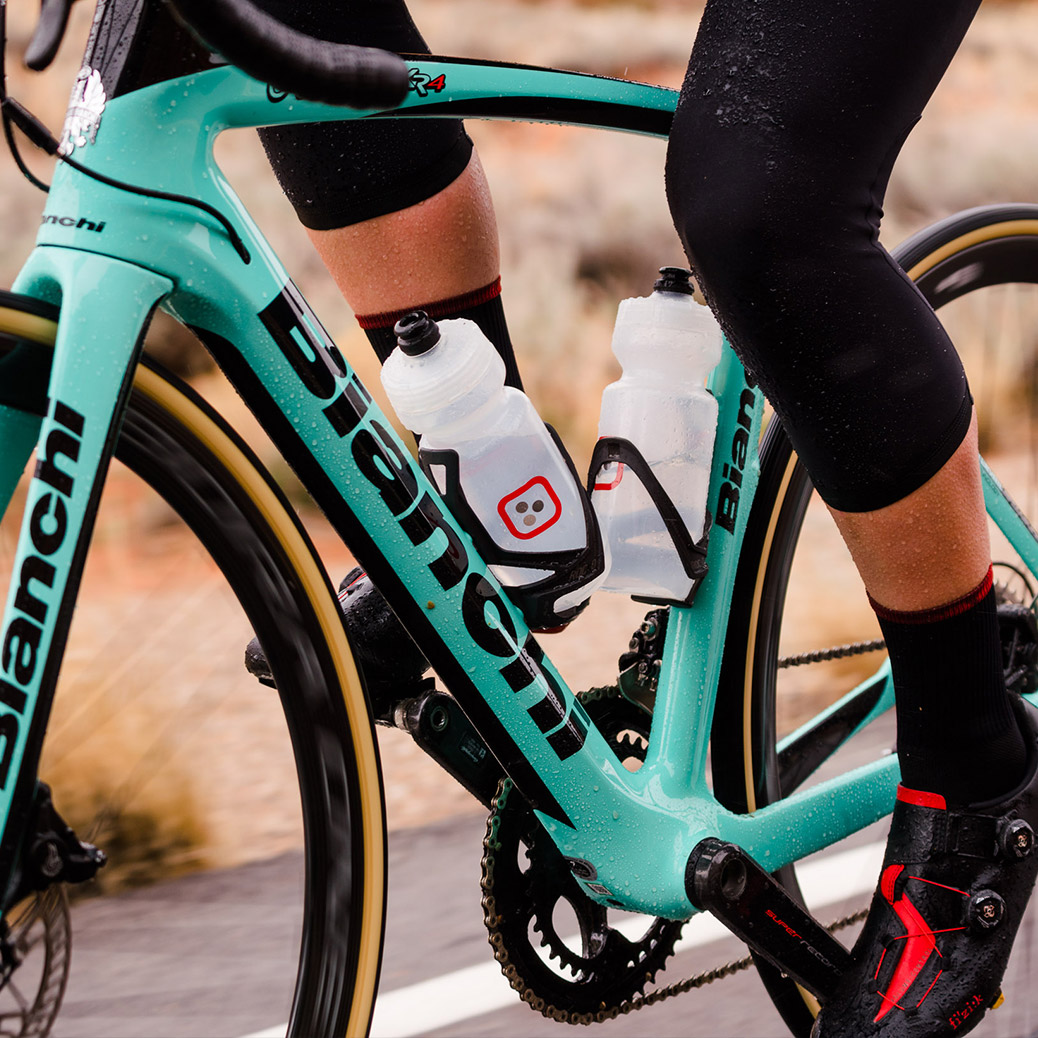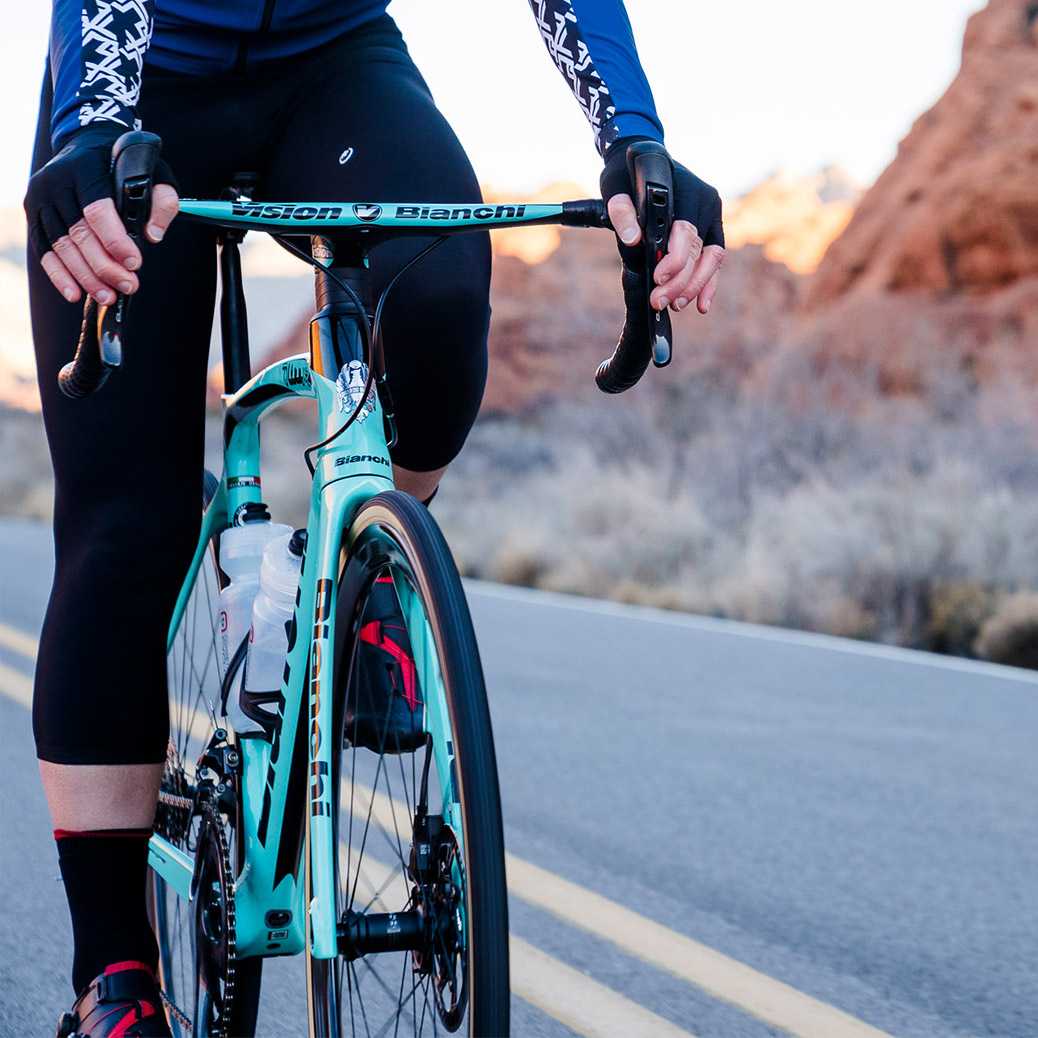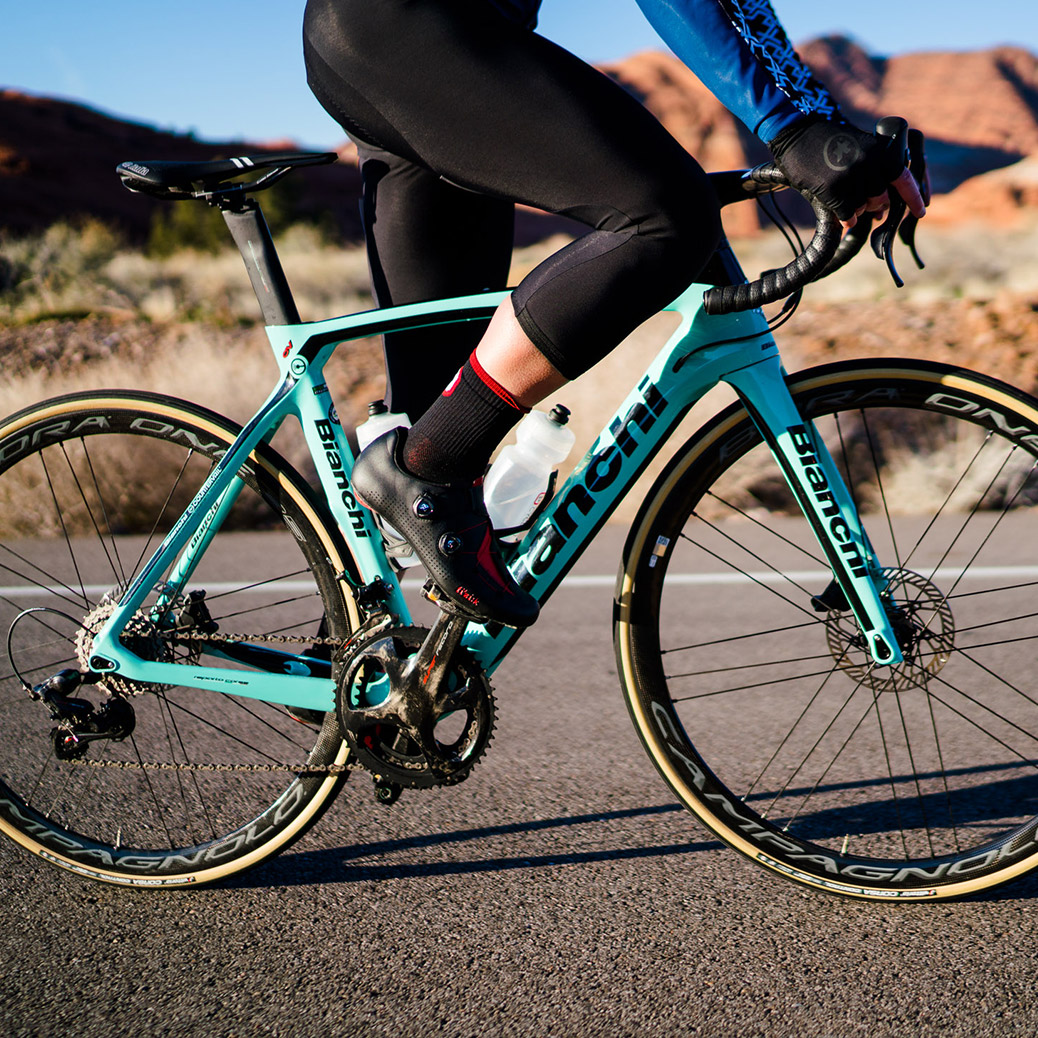 MAKE IT YOUR OWN
It's only fitting that the Oltre XR4 Disc is built around the full range of product compatibility we've come to expect from the current generation of superbikes.
The flat mount disc brake interface has become the defacto standard in this space.
Ditto the 12mm thru axles at both ends, which not only enhance stiffness and steering precision, but have allowed Bianchi greater freedom in sculpting the seat stays to further enhance the Oltre's buttery smoothness.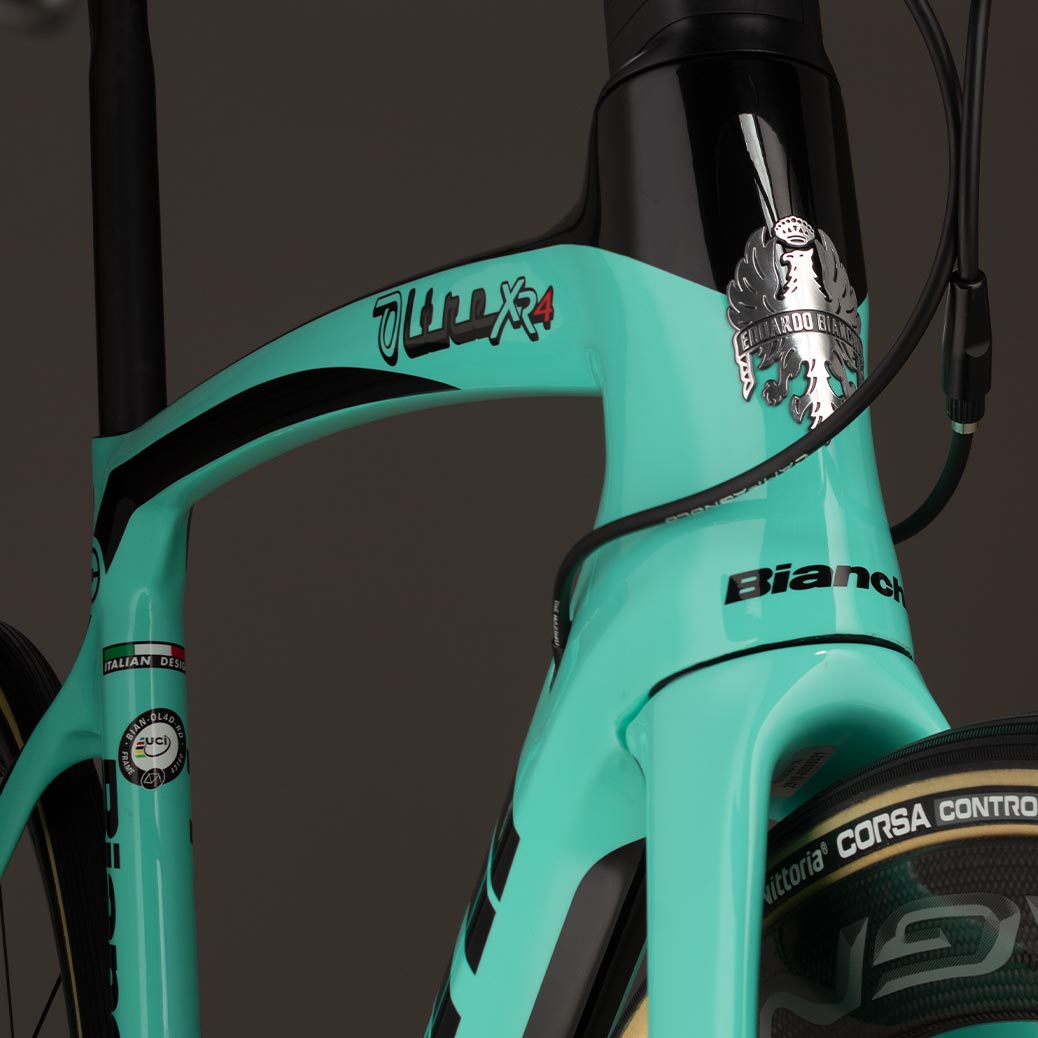 The BB86 bottom bracket accommodates cranksets from your drivetrain supplier of choice. To that end, the Oltre's internal routing is optimized for use with both mechanical and electronic drivetrains, giving you the option to run your drivetrain of choice, whether you prefer the workhorse reliability of Dura Ace 9100 series, or you find yourself compelled to pay homage to Bianchi's heritage by selecting Campagnolo Super Record EPS.
However you choose to build it, the Oltre XR4 will deliver exceptional speed and unsurpassed ride quality, all with an undeniable dash of that classic Italian style.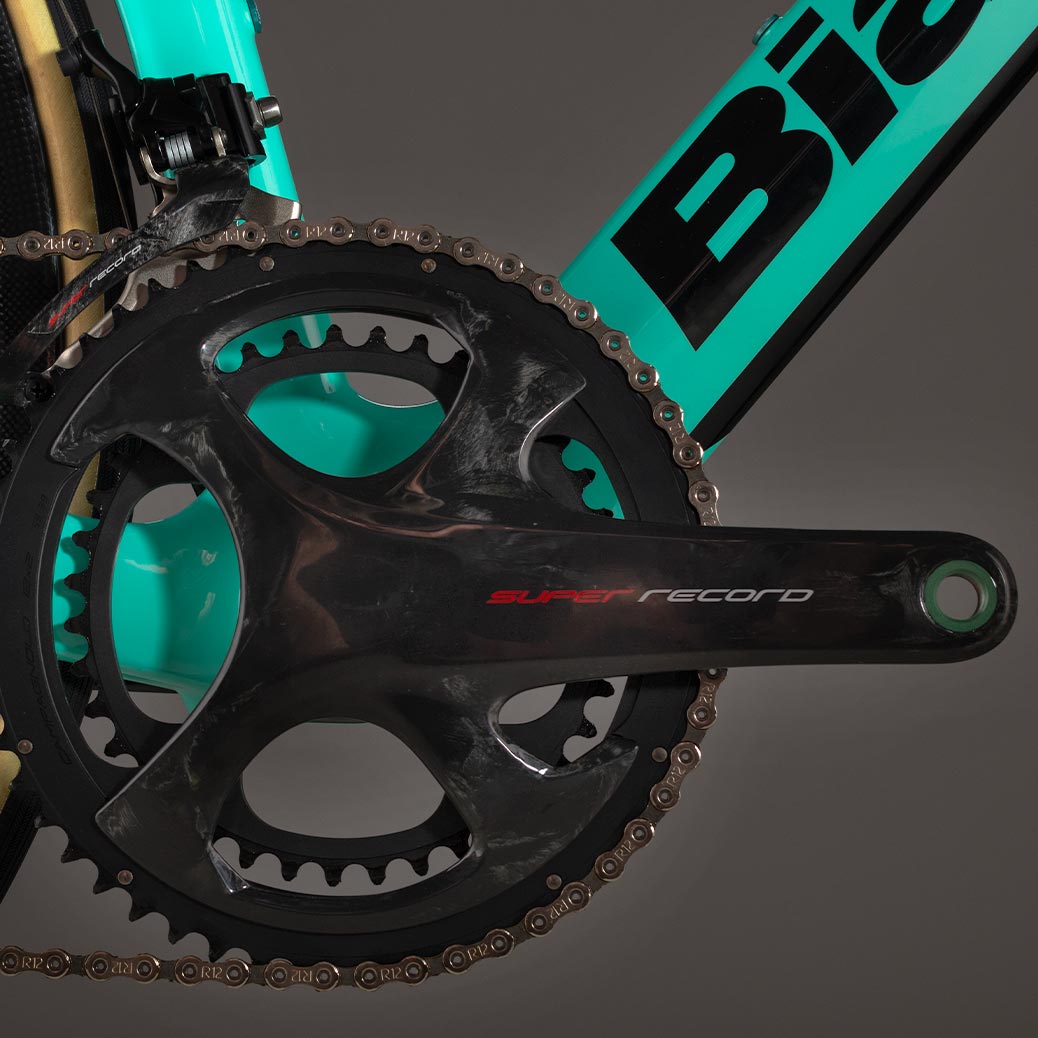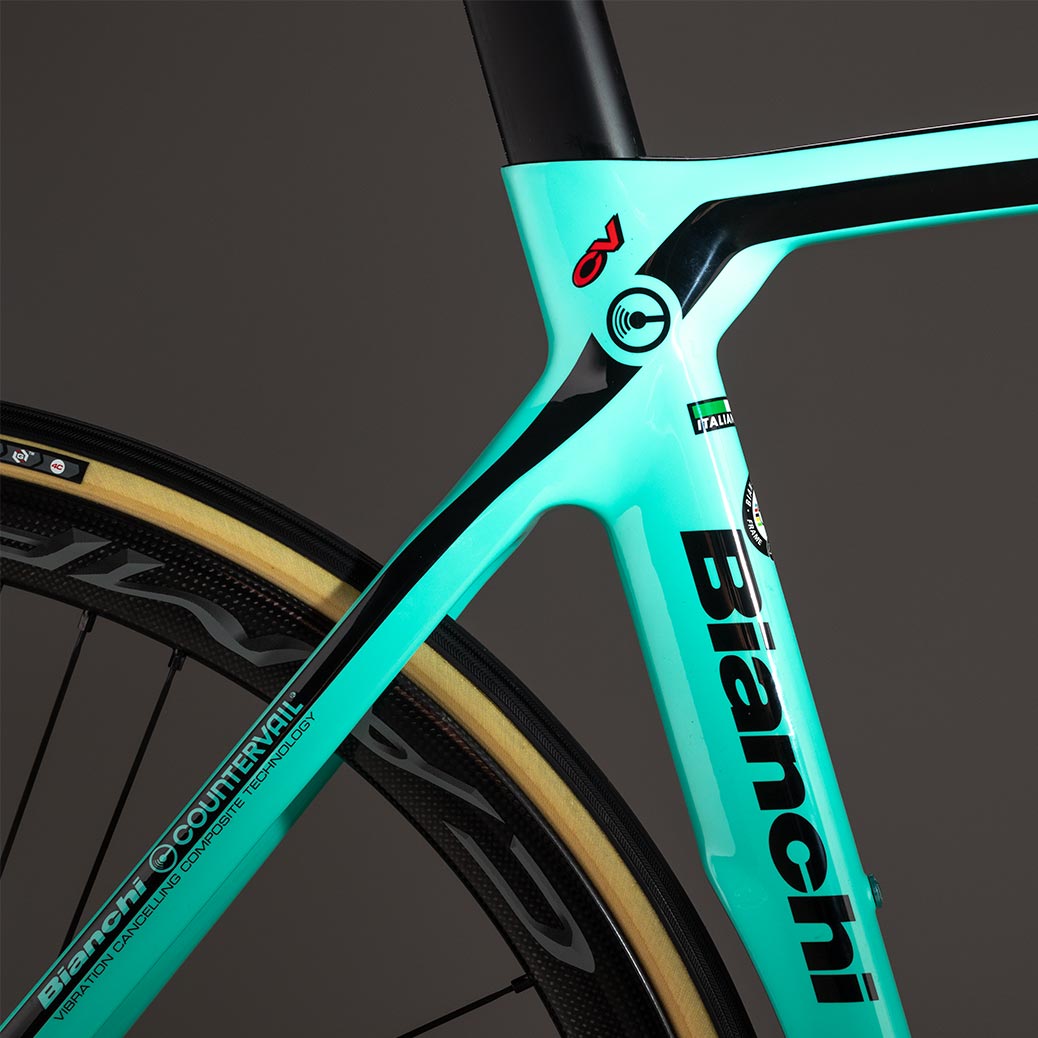 XR4 CAMPAGNOLO SUPER RECORD 12 DISC BUILD
Total Weight: 16.9lbs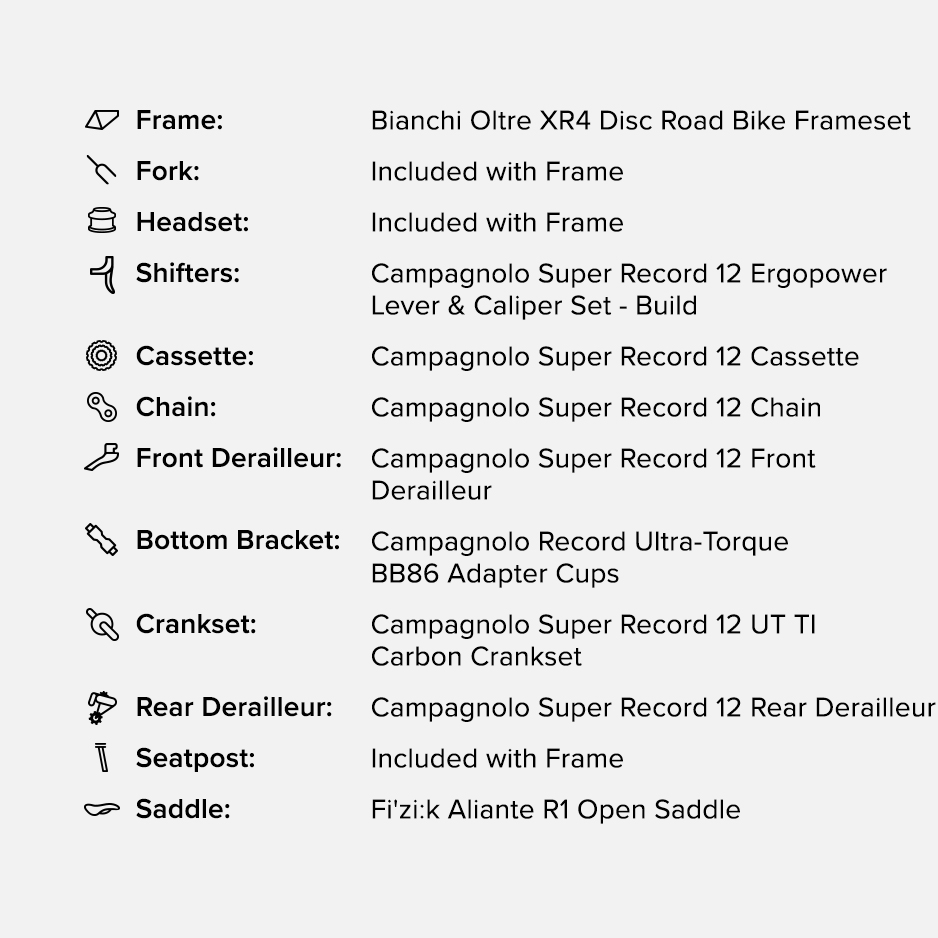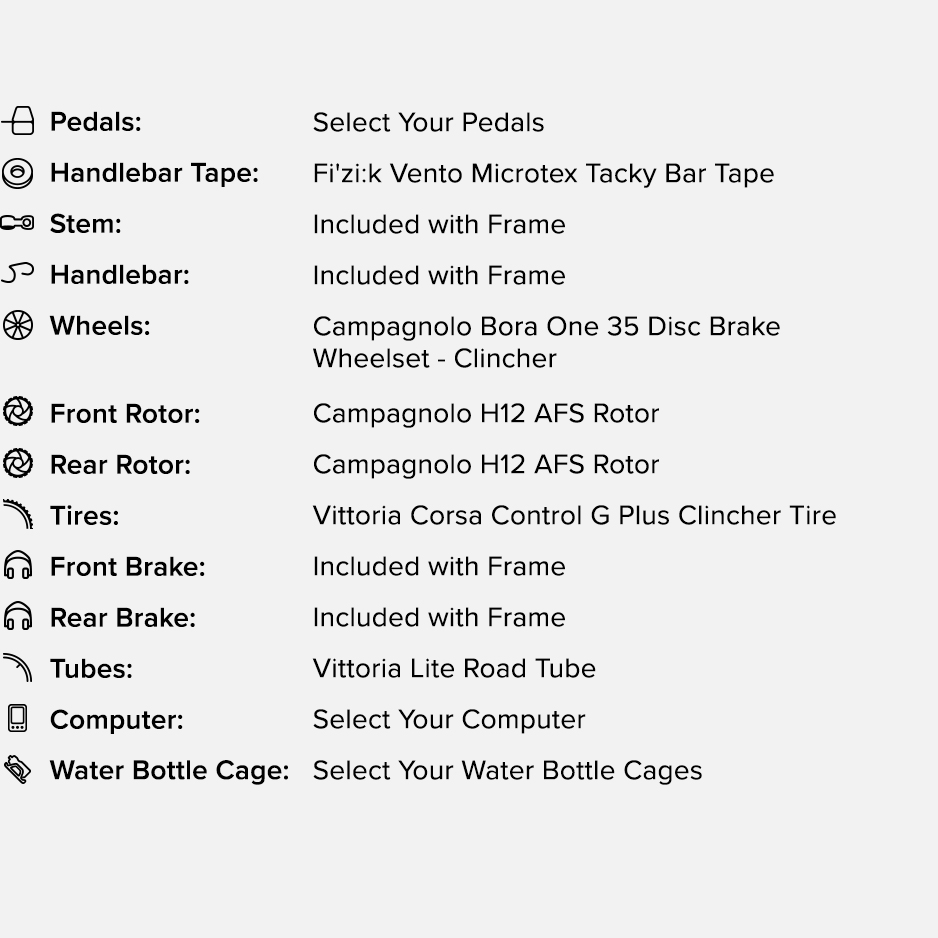 CUSTOMIZE YOUR OWN OLTRE XR4 DISC
Our Bike Builder allows you to customize your own XR4 to your heart's content, and suffice it to say you'll have plenty of options. Of course, we're partial to our "XR4 Campagnolo Super Record 12 Disc Build", which has been painstakingly curated to highlight the XR4's best traits while paying homage to its impressive Italian heritage. Whether you want to tweak a few key components, or you're more inspired by a fully personalized custom build, you'll have the tools at your disposal to bring your vision of the perfect Oltre XR4 to life.
Customize With Our Bike Builder
Shop our Curated Oltre XR4 Build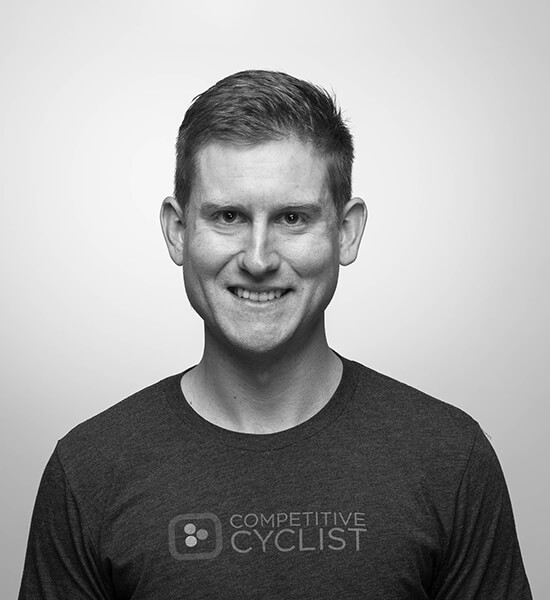 IAN GONDER
COMPETETIVE CYCLIST GEARHEAD
Ian has been with Competitive Cyclist for a year and a half. He started riding in 2010, and racing in 2014. He's working towards getting his Cat 1 upgrade this year. His previous bikes include a Look 595, Cervelo R3 and S5, and S-Works Tarmac Disc. He currently rides a Ridley Helium SLX.
In his words, "the Bianchi Oltre XR4 Disc is an incredible bike, and the Campy Super Record H11 Groupset is smooth as you would expect from Campy. The bike sprints explosively and climbs very well. The countervail technology is a real benefit, absorbing road vibration better than any bike I've owned."
Contact a Gearhead