Introducing 7Mesh
What happens when the former president of Arc'teryx decides to pursue his passion for cycling? What happens is 7mesh—cycling clothing characterized by fantastic fit, cutting-edge materials, and a fresh approach. This approach is perhaps best represented by the critically acclaimed Revelation jacket, the first cycling-specific jacket to use Gore-Tex Pro construction and quite possibly the most bombproof foul weather riding jacket we've ever seen, despite the fact that a medium Revelation jacket weighs a svelte 275g.
Shop 7Mesh
Learn More »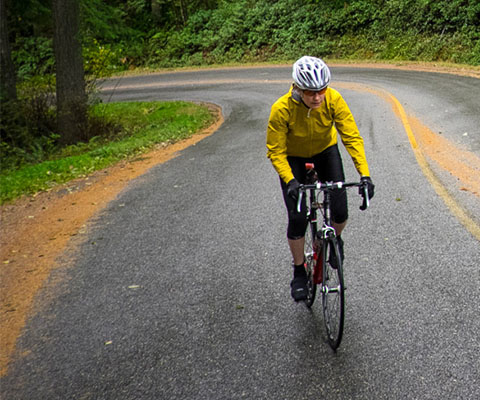 Seven Hours Or Seven Days
When developing a new piece of clothing, the team at 7mesh will classify it as either a seven-hour or seven-day product. The seven-hour collection is comprised of pieces designed for all-day rides and, accordingly, the focus is on an athletic fit. The seven-day collection aims for both functionality and the versatility needed for a weeklong trip. The goal is to create pieces that can be worn off the bike as well, reducing the amount of gear you need to pack without sacrificing on-the-bike performance. This approach sums up 7mesh perfectly—calculated, passionate, and motivated by experience.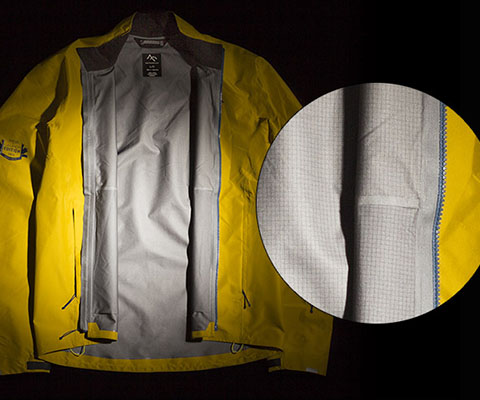 Completely Windproof, Guaranteed Waterproof
As 7mesh's flagship piece, the Revelation jacket boasts plenty of unique features, but the Gore-Tex Pro construction has never been used before in a cycling jacket. Originally developed for mountain guides who work in the high alpine, this guaranteed waterproof membrane has earned a devoted following for its durability, weather protection, and remarkable breathability.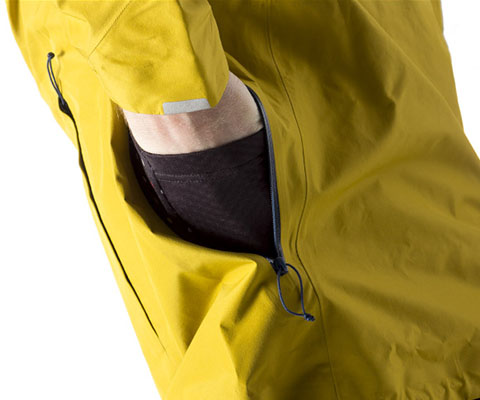 Vents
In keeping with 7mesh's commitment to versatility, the side vents do more than aid in temperature regulation—they also provide easy access to the rear pockets in your cycling jersey.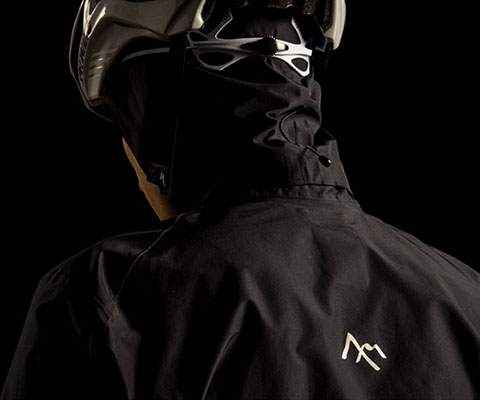 Hood
While some jackets opt for an over-the-helmet hood design, the Revelation's hood is designed to wear under your helmet. This design enhances peripheral vision and weather protection, and can be removed for days where less coverage is desired.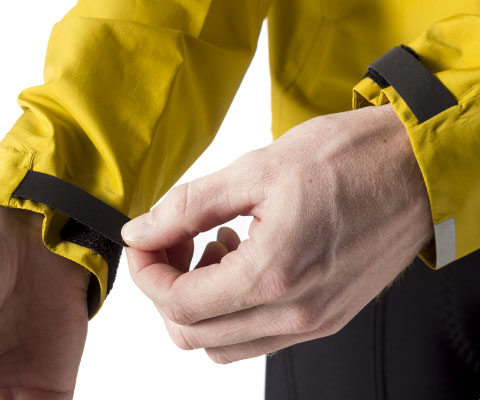 Details
From the fit, to the cuffs, to the seam taping, every detail receives full attention. This approach adds time and cost to the manufacturing process, but that fanatical attention to detail is obvious from the moment you lay hands on a 7mesh product.