Your Dream Road Bike Might Be An Evolution
Our Gearheads' Tips For The Road: Learn, Upgrade & Start Riding 
On the heels of the 2020 Bike Boom, we're all thinking about the bikes we have, but more importantly, the bikes we want. Which upgrades can we make to get closer to our dream bike? And what have other riders done to make their machines even dreamier? We asked three of our road-savvy staff riders about their experience refining their approach to the upgrade in their ongoing quest to achieve the perfect ride to help steer you toward yours. 
The Experts
Meet Todd Anderson, director of Gearhead Operations, a longtime road cyclist who's adding a three-spice gravel side dish of Crusher in the Tushar, Wasatch All-Road, and Belgian Waffle Ride—Cedar City—this year. Bike Operations Specialist Kirsten Mayhell is a passionate drop-bar cycling expert. And Ian Gonder, bike sales manager, is a gifted slayer on pavement and dirt. These three in-house experts are sharing their insights to help you strategize your bike upgrades.
We All Start Somewhere
The first "real" road bike purchase feels fresh and limitless. All three of our riders started on a road machine that many would call "reasonable"—think Shimano Claris and 105 components—and in general felt good to ride. But then the inevitable comparisons happen. Todd explains, "I thought I was the coolest kid ever and that no one else had a bike this nice. But then I went out with a friend for a ride, and he had Ultegra on his bike, and I thought it was the nicest bike in the world."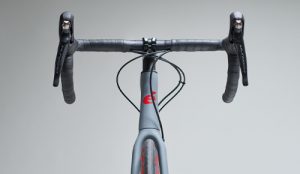 It's Okay To Want More
A common theme for us all: The more we ride, the more we progress, and then we get hooked. Todd ventured into a "111-mile ride around Utah Lake." His shoes didn't fit, and he had both his toenails turn black and fall off. 
Ian's story seems less painful. "I got hooked on a 40-mile loop around Gainesville, FL. Along this route, there were cool rolling hills, so I got to experience climbing—well, 'climbing' for Florida." He got hooked on average speed and seeing his times get lower and lower. Todd and Ian both saw progress very quickly, and naturally wanted to see where a "better" bike would take them.
Kirsten's story is one of pursuit as well. She reflects, "I did a big event, [the Chef Cycle] a three-day, 300-mile ride in Northern California. I had no idea that I could get through it, but I did." After finishing it, she was motivated by her performance and looked for a bike that could match her growing abilities. "I wanted my bike to reflect how passionate I was about cycling," she says. 
Better Bikes–It's All Relative
When you start pondering your "dream bike," carbon frames, aero lines, deep-dish wheels … every bell and whistle comes to mind. But what's better: Buying the full bike or upgrading component by component? Reflecting on his early upgrade decisions, Todd says, "I wanted something lighter, stiffer, faster … so I started upgrading with the bike I currently had with tubeless tires and a power meter. But then I wanted something nicer, that was full carbon and made the jump. There is a 'want' to be on what the pros are riding."
Many of us can relate to Kirsten's story as well. "I wanted a carbon frame. All of the friends I had made in riding were on carbon frames. My bike had eight speeds in the back and I thought, 'This isn't enough to get to the tops of climbs. There is something better out there for me.' She knew she wanted to grow into cycling, and the opportunity came up to buy a top-tier bike. She went for it.
"I bought way more bike than I ever intended to, but I've been able to grow with that bike."—Kirsten M.
Fortunately, you can go at your own upgrade pace. And Kirsten believes it's hard to make a poor upgrade choice these days–and just as hard to buy a bad bike with so many great options out there.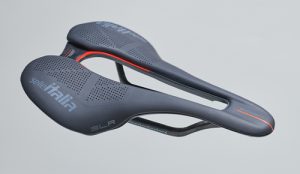 What's The First Bike Upgrade You Should Consider?
The nearly universal truth is that saddles are the first upgrade to make for comfort, while wheels and tires are the first to make for performance. Most stock bikes come with a saddle that may not be ideal for your anatomy. It may take some time to narrow down—pun-intended—your dream saddle, but the investment is worth it. "I've done a lot of saddle testing," Todd says. "After one ride I was numb for three hours, but when I found the right saddle … I ordered six of them to have a stockpile." He rides that saddle on all his bikes. 
"Your fit might change…but your saddle fit won't."—Todd A.
Kirsten agrees that dialing in your saddle fit is key, and adds that "most riders benefit from some sort of open channel to provide pressure relief, but some riders (women, specifically) can find that it increases swelling [in the seated areas]." She rides the Specialized Power and Romin Evo saddles. 
When it comes to wheels and tires, buying a different wheel for every specific need is the way to go if you have the budget. For most cases, Ian has some sage advice: "I would say 30-40mm is a good wheel depth for most rides. It's easy to want a deeper wheel, but the wind really affects those a lot," he says. Todd agrees and pushes the depth range recommendation out a bit to 35-50mm, but also advises a focus on matching an appropriate tire width to your rim's internal width. 
Tubeless is the current trend for tires, and it's one that's bound to endure. Todd was ahead of the game and ran tubeless tires back in 2008 with Dura-Ace Scandium 7850 wheelset. Kirsten also runs tubeless for every ride and feels confident in saying, "I wouldn't buy a set of wheels today that is clincher-exclusive."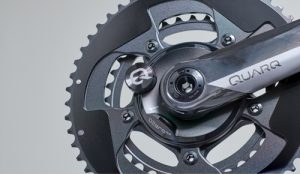 Upgrade Your Drivetrain & Cockpit Components
Next on your dream bike list after wheels and saddles should be drivetrains and components, like your handlebar and stem. Ian upgraded his older drivetrain for comfort and aesthetics. An upgrade is a great way to "reduce cable clutter, make your ride more ergonomic, and improve your overall ride quality," he explains. But the upgrade can also be one of essential ride functions. "Your drivetrain has to be reliable, first and foremost," Ian expounds.  
Drivetrains do cause a shift in agreement however. Todd and Ian both use mechanical setups. There's a nostalgia to them that they enjoy. But Kirsten feels otherwise: "I recommend electronic drivetrains. What makes them so great is that there is no maintenance. You'll never miss a ride because your bike is in the shop getting shift cables replaced." And we can't argue with the "set and forget" nature of hassle-free electronic drivetrains.  
All three experts recommend improving your ride quality through new handlebars and stems to fine-tune how you interact with and control your machine. But before you spend your budget on carbon components or integrated bar/stem combos, you need to know your fit (stem length and handlebar width). You can dial fit with separate—relatively inexpensive—alloy bars and stems, and then make the upgrade to carbon components or integrated systems to clean up your stray brake and shift cable housing. 
"Having your fit numbers before buying integrated cockpit components is crucial."—Ian G.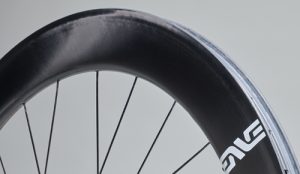 The Dream Bike Can Be a Process. Take Your Time.
The quest for the dream bike is real and one worth taking, as is apparent with Todd's current six-month step-by-step process to build out his Pivot Vault. Sometimes the process takes longer than you want, especially if parts are in short supply. He advises you to "be patient and pace out your upgrades."
Both he and Kirsten recommend a small upgrade, like a rear derailleur, to satisfy an upgrade fever. You shift much more on the rear derailleur, so you're likely to feel the benefits of that upgrade in a big way. You could also consider changing up your bar tape for a new look.
Think about how excited you were when you first started riding. Make a minor upgrade and rekindle that excitement of thinking you're on the best bike ever. 
Build Your Ride & Connect With Our Gearheads
For a deeper dive into key features and benefits in road bikes and components, check out our Road Cycling Guide, and start building your dream bike, today!
For all your road cycling questions, connect with a Gearhead using the chat feature, call 1.888.276.7130 or email: sales@competitivecyclist.com