L39ION's Tips For New Racers
For the uninitiated, racing bikes can seem simple: go fast and win. However, once you've tried a race, you'll quickly learn that speed and fitness are only part of the equation. Riders from our partner L39ION share their tips for how to get started and find success in racing, from training tactics to finding community.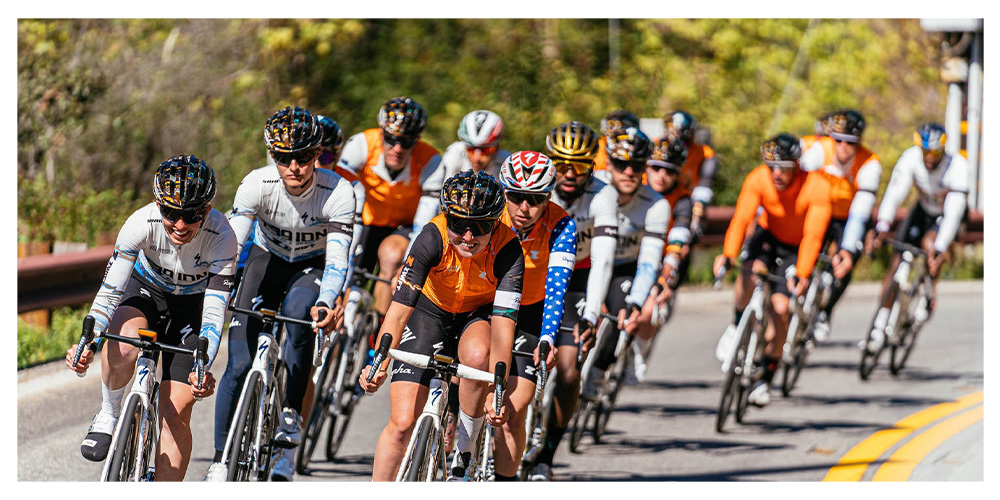 Watch & Learn
You're already picturing yourself standing on the podium, but as a beginner, there's no need to dive head-first into hardcore competition and lofty goals. L39ION co-founder Justin Williams recommends hanging back and not overextending yourself for your first few races. "A lot of people get the legs to race and they… want to show that they're strong," he observes. "[That's] the best way to never win a race."
Justin's tip is to keep an eye on the peloton while you're building your skills. "Study how it flows … You can see people's mistakes, [and] you can find somebody in a peloton that looks like they know what to do." He recommends following that rider and being patient to get a feel for racing tactics.  
Time-trial expert Ian Garrison agrees. "You can learn a lot just by watching … Don't be scared to sign up for a race and see how it goes."
Practice, Practice, Practice
Once you've begun, it's time to put your knowledge to work. Cory Williams, Justin's brother and L39ION's founding partner, says showing up is the best thing you can do. "It's hard to start something, but once you start it, you find your way."
Alexis Ryan, former World Tour pro and accessible cycling advocate, suggests dialing your racing skills before building your strength. "Racing is an art form, and that art form is being lost," Alexis says. Justin agrees: "I have never once in my career been the strongest person in the race, and I seem to get races won," he says. "It's about focus on the tactics, focus on learning."
Pan American Championship road race winner Julyn Aguila loves the sport, and knows the secret to success is to keep trying. "Never give up," she says. "Cycling is a sport to be passionate about—just keep going."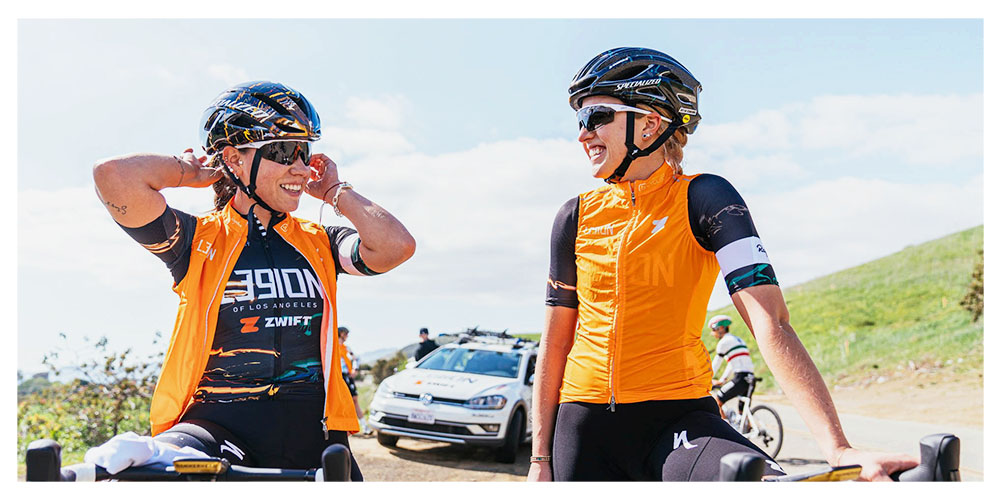 Do It Your Way
There's no perfect formula for entering the racing world. Even while you're following the pros, L39ION team riders advocate for being true to yourself. "You don't have to fit into this cookie-cutter system," says Canadian cyclist Alec Cowan. "You can be yourself on the bike, just like any other sport. It's okay to be unique and to be a cyclist; it's not just trying to fit into this perfect norm."
Sean McElroy, who holds titles in nearly every category, agrees: "Be yourself, have fun, work hard, and [don't] care what people think about you."
Even though there are goals to be reached, L39ION racers Lance Haidet and Sam Boardman suggest a laid-back approach. "Don't take it too seriously," says Lance, former U.S. Road and CX U23 champ. "It's really easy to get your head stuck in the numbers and focus on the results. [But through experience] you learn how to be a better bike racer. Just enjoy the process." 
Sam recommends treating yourself kindly while building your racing prowess. "Not having expectations leads to actually having more fun and more room to develop in a healthy way."
Find Your Community
Beginning a new sport can be difficult on your own, but with a group of friends to challenge you and learn from, it's easier to level up your skills. L39ION team rider Skylar Schneider admits, "It's kind of lonely to go out training by yourself. If you have people encouraging and motivating you, it makes all the difference."
Skylar's sister and teammate Samantha Schneider believes good friends—and friendly competition—may hold the key to success. "Have fun and ask questions," she recommends. "There's no such thing as a dumb question when you're starting out."
Kendall Ryan, U.S. Criterium champion and Alexis Ryan's sister, proposes surrounding yourself with a very supportive group of people. L39ION racer Hunter Grove recommends picking up a good pack. "I wouldn't enter a race until you've ridden about a year and done some group rides," Hunter says. "You can accelerate the process and make it safer in the time being."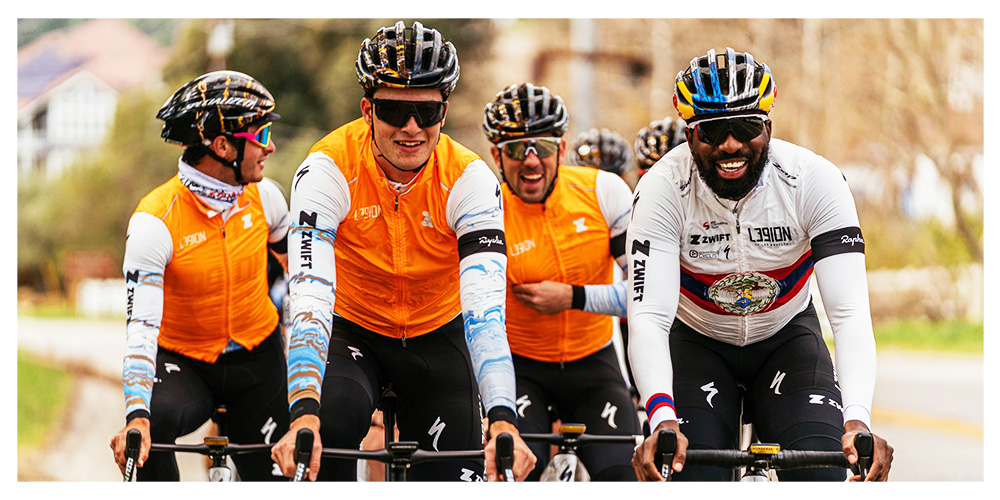 Don't Forget To Have Fun
Without a doubt, the most important piece of advice from the pros is to have a good time while you're out there. L39ION team riders Gavin Hoover, Shayna Powless, and Amber Joseph all put emphasis on fun when we asked for their tips. "Dream big," Amber adds. "Enjoy it as much as you can, because [racing] will change your life."
Photos by Kit Karzen
Roxie Key is a Backcountry writer and passionate bike commuter. Follow her city, touring, and MTB journey on Instagram @roxierides