2 Of L39ION's Biggest Races This Season
L39ION of Los Angeles is gearing up to take on two of the most important crit races in the country and fans of this game-changing pro team shouldn't miss the action. At both the Athens Twilight Criterium and Saint Francis Tulsa Tough, we're hopping on board by hosting The Lion's Den pop-up—the mobile IRL version of our official hub for L39ION merch and team gear. Read on to learn about the races, the riders of note, where to watch, and how to find us there.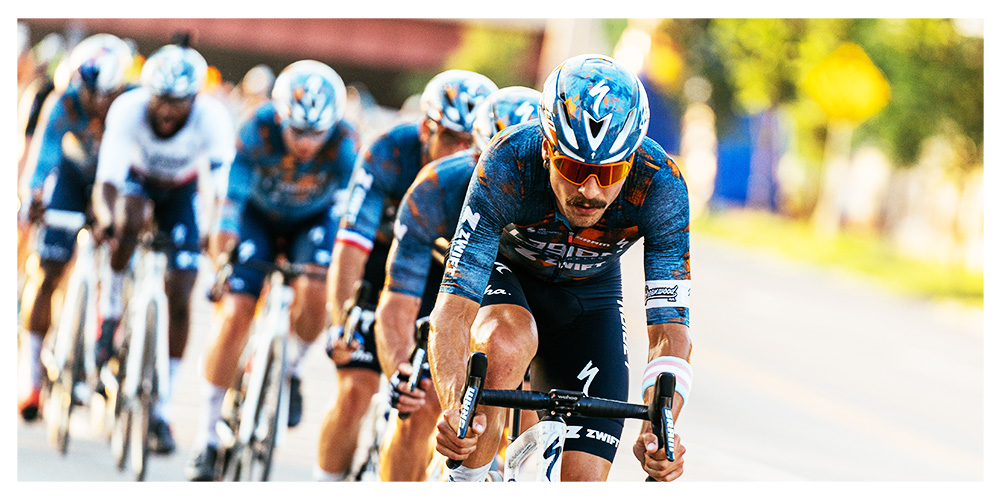 Athens Twilight Criterium
About Athens Twilight
Of the athletes with L39ION, Alexis Ryan and Ian Garrison insist that the best race for fans to attend is the Athens Twilight Criterium. Crit racing is known for high speeds, sharp turns, and that thrill in the air that comes from the pack zooming by, fast as ever. That's what we can expect from Athens Twilight. 
The men's and women's races take place April 29-30, and they're sure to be the block party we don't want to miss. Music and live performances alongside beers from Southern Brewing Company make for an event we aren't likely to forget.
L39ION's Athens Record & Forecast
Team L39ION took home top honors at the 2021 Athens Twilight, with Skylar Schneider winning the women's race, and Tyler Williams taking top spot in the men's. They're both riders to watch for the 2022 Athens Twilight Criterium. 
Skylar is a beast on the bike, a champion for L39ION, and the self-proclaimed "most serious" rider on the Los Angeles-based team. Tyler is the team's stage race expert and champions efforts to get more kids on bikes. He describes L39ION as "the place where I was supposed to be, finally," and that shows in the wins he has brought in over the past year alone. When it's business time at the end of the race, Tyler is there to sprint toward the finish and get the job done. 
Where & How To Watch Athens Twilight
If you're making moves to watch Athens Twilight in person, head downtown to catch the Milestone Construction Amateur Cycling Races in all its glory. Then, starting at College and Washington and finishing downtown near the 40 Watt, the Gambler Ride takes its turns through northeast Georgia's rolling countryside. Stick around to watch the start and finish, and keep up enough excitement for the main event: Athens Orthopedic Clinic Pro-Am Twilight Criterium. Pick your place along Washington or Hancock Avenue to watch the pros fight for the finish.
Where To Find Us In Athens
You can find us at The Lion's Den along the race course. Stacked with L39ION exclusives, training kits, and premium cycling gear from cycling's most elite brands, The Lion's Den is the official hub for everything you need to rep the most inspiring team in Athens. Stop by for an and a chat with a Gearhead to dive deep into cycling knowledge and events.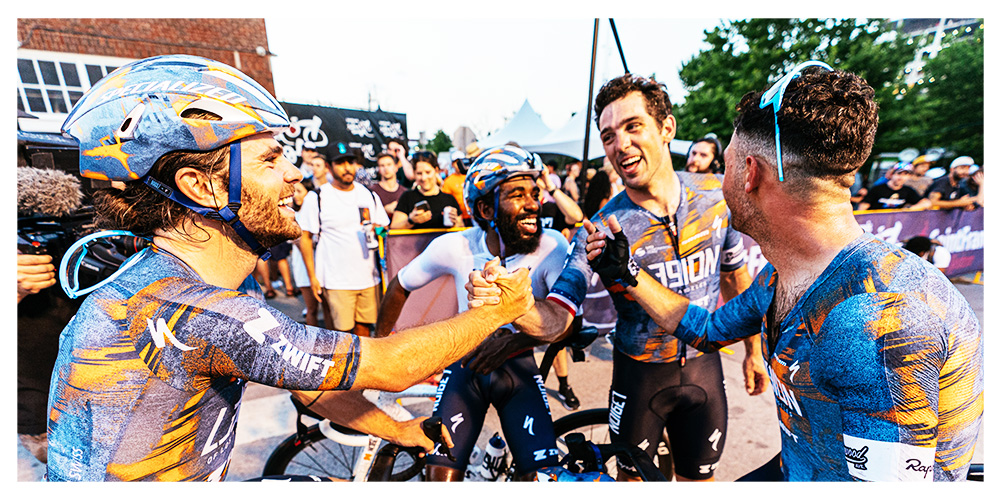 Saint Francis Tulsa Tough
About Tulsa Tough
When you combine a three-day festival, cycling, and psyched supporters and riders, what do you get? Tulsa Tough. This event takes place June 10-12, 2022 and is a must-go for fans and riders alike. According to L39ION rider and U.S. Criterium Champion Kendall Ryan, it's an "epic" race: "Three days of me suffering and you partying." L39ION co-founder Justin Williams agrees: "Tulsa always does a fantastic job of getting people out." 
From the Crits to the Gran Fondos and even the casual Townie Ride, Tulsa Tough is the pinnacle of party and the master of mayhem (especially if you're participating in Cry Baby Hill). Over three days, the races featured are the McNellie's Group Blue Dome Criterium, Gran Fondos, FC Tulsa Arts District Criterium, and River Parks Criterium.
L39ION's Tulsa Record & Forecast
For the 2021 Arts District criterium at Tulsa Tough, L39ION rider Kendall Ryan finished ahead of teammate Skylar Schneider in the women's race, and L39ION co-founder Cory Williams placed in front of teammate Tyler Williams in the men's. After three days of racing, Cory and Skylar took overall titles and dominated the general classifications. 
This year, Cory, Skylar, and Kendall are all riders to watch. For Cory, excelling on the bike is "a lot of just putting my head down and making sure I keep going." Kendall is eager to show and defend her crown this season, and Skylar is radiating pure excitement about what's to come.
Where & How To Watch Tulsa Tough
Watching this crit live from the streets of Tulsa is obviously the best way to partake. For races in the Blue Dome District, find a spot near the corner of Elgin Avenue and 3rd Street for prime real estate, or head over to McNellie's Pub patio to kick back and spectate. Soundpony Hill also offers ample space to spread out with a cooler and enjoy the view, especially for crits that follow the course through the historic Tulsa Arts District. Head over near Riverside Drive and Southwest Boulevard to watch even the toughest cyclists tear up at Cry Baby Hill. Wherever you watch, be prepared for a rowdy time filled with costumes and general debauchery.
Where To Find Us In Tulsa
As with Athens Twilight, come grab official merch and Gearhead pointers—plus a shot or two of espresso—at The Lion's Den pop-up we'll have alongside the course. See you there!
Photos by Kit Karzen
Clara Hatcher is a copywriter with Backcountry and Competitive Cyclist. She is a road and gravel rider with a love for riding in the Wasatch. Follow her stories @Clara.Hatcher