First Impressions: Pivot Shadowcat
I had a chance to ride Pivot's new mid-travel Shadowcat for a few days on a local trail system near my home in Salt Lake City and came away with two words to describe the new all-mountain bike: Versatile and playful.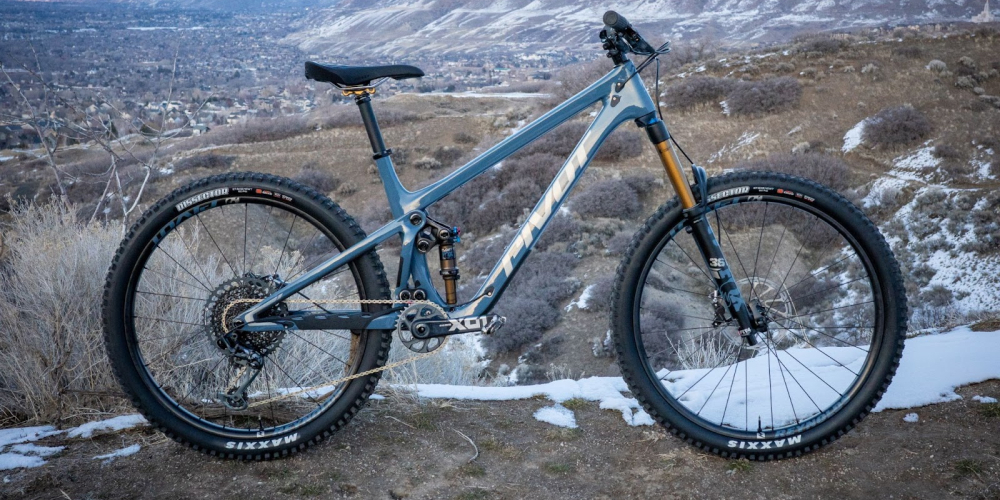 The Shadowcat Is A Featherlight Feline 
To design a mid-travel bike that would put an immediate smile on our faces, Pivot shaved the frame weight of the Shadowcat down to only 45 grams heavier than their XC-focused Mach 4SL. This is one of the most noticeable changes when riding the Shadowcat. And if you are familiar with the outgoing Mach 5.5, you'll notice the cat's frame tubes are far leaner and much more streamlined. The seamlessly integrated headset means less weight up front as well. 
That weight reduction made Pivot's new ride feel more flickable and maneuverable compared to what I'm used to. But it's clear Pivot focused on balance, too; the Shadowcat has the stiffness we'd expect in a 27.5" bike. I had no difficulties navigating it through tight corners, and it never felt flimsy. The bike tracked well through rough terrain, without ever sending harsh vibrations through the frame into my arms and legs. All in all, it delivers the bulletproof feel we've come to love about Pivot bikes.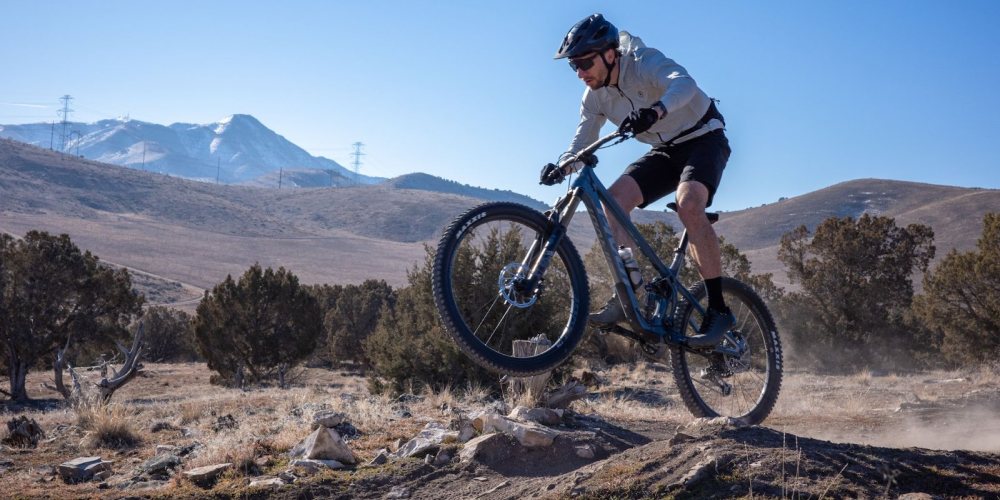 One Bike For It All 
The Shadowcat is designed to be an all-mountain quiver-killer. Pivot claims it rides more like a 125-135mm travel bike, but with the added fun of a 160mm fork travel to soak up massive hits on the chunkiest trails. To manage this scope, Pivot progressed the Shadowcat's geo while keeping it comfortable, recognizable, and easy to control. And for a bike intended to replace a wide range of MTBs in your stable, the progressive geo is a key characteristic you want it to have.
The long-reach geometry—with both short seat tube and head tube measurements, plus a low standover height in each frame size—gives you more space to move around. It also allows you to go up or down a frame size, depending on your riding style, reach, and stem length preferences.
Pivot Sizing 
The Shadowcat is available in four sizes: Extra-Small (4'11"-5'4"), Small (5'1"-5'8"), Medium (5'5"-6'), and Large (5'8"-6'2"). Pivot doesn't make this frame in an XL size—taller riders benefit more from a 29" wheel setup. 
At 6'1" with a 34" inseam, I felt a little maxed-out with the limited size range. The cockpit on the large that I rode felt a little cramped, although it still offered enough room to shift my weight around on descents. I would have preferred to run a longer stem for my height and wingspan. For reference, my personal mountain bike is an XL Pivot Trail 429. Thankfully, the Shadowcat's seated pedaling position kept me in a nice forward position over the pedals, and I never felt like it required any effort to keep the front end planted and pointed where I wanted it on steeper climbs.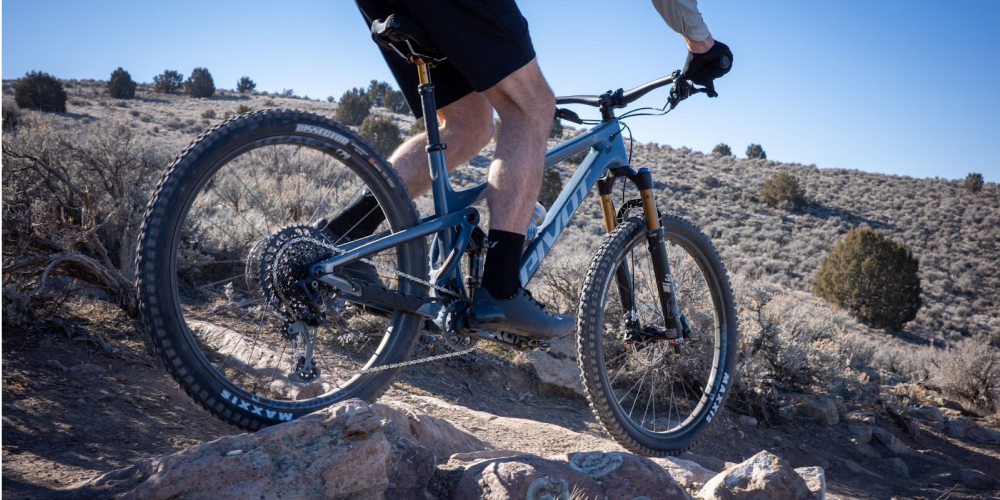 Suspension On-Trail 
This versatile feline gets FOX's DPS 140mm shock. If you're like us, you may ask, "Why not a FLOATX?" It's pretty clear Pivot wanted to make this bike as lightweight and nimble as possible, so the DPS is a better fit. 
With sag set at 30% for my test ride, the suspension exceeded my expectations. The bike is an efficient pedaler as you'd expect, but the amount of support on out-of-the-saddle climbs and tricky power moves is pleasantly surprising. The suspension gave a firm platform for these types of maneuvers, and it felt almost as efficient as my Trail 429. The Shadowcat was also smooth and predictable when subjected to repeated hits, and I never found myself blowing through the travel on enduro sections. 
When hitting drops and square-edged bumps, the bike soaked it all up without feeling harsh. Braking down steeper terrain, the bike felt planted with plenty of traction, which provided a nice confidence boost. After getting some miles on this bike, we have to say the DPS suits the bike perfectly, and the bike comes to life on both XC and rocky downhill terrain. 
I do wish they offered a build with the GRIP2 damper for more adjustability up front (should you agree, it's a fairly simple upgrade). For most riders, the FIT4 damper is easier to set up and more than adequate. 
The Verdict On The Pivot Shadowcat
Pivot's all-new Shadowcat is a very versatile trail bike that combines lightweight and poppy suspension tuning with agile geometry that delivers on fun. We hope this is the first of a clowder of trail masters from Pivot.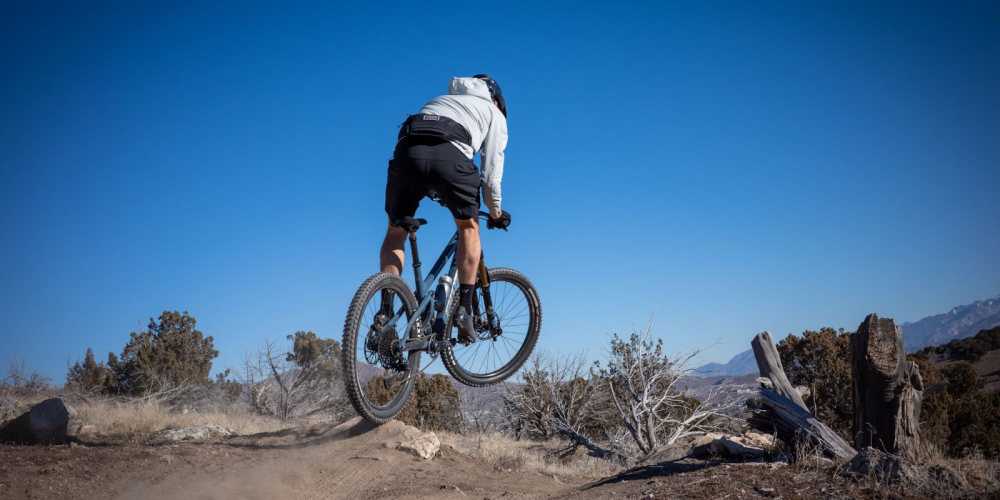 Shawdocat Bonus Features We Like
Pivot Tool Dock system compatible with mounts under the top tube & integrated into the underside of the frame
Excellent standover height for all sizes
The easy-to-find rear derailleur hanger (UDH) offers peace of mind far from your home shop
Hassle-free full internal routing with Pivot's cable port system
FOX Live Valve compatible
Each frame fits a large bottle
Boost 148 rear spacing
Ready to pounce? Shop Pivot's new Shadowcat here.
Connect now using the chat feature, call 1.888.276.7130 or email: sales@competitivecyclist.com