Favorite Bike Rides With L39ION Of Los Angeles
Favorite rides … they have a way of connecting us to the moment more than any other. From the flow of the roads to the sights along the way, and the eats we look forward to afterward, favorite rides have that special something that keeps us coming back and telling others all about it. We asked L39ION riders Alexis Ryan and Lance Haidet all about theirs.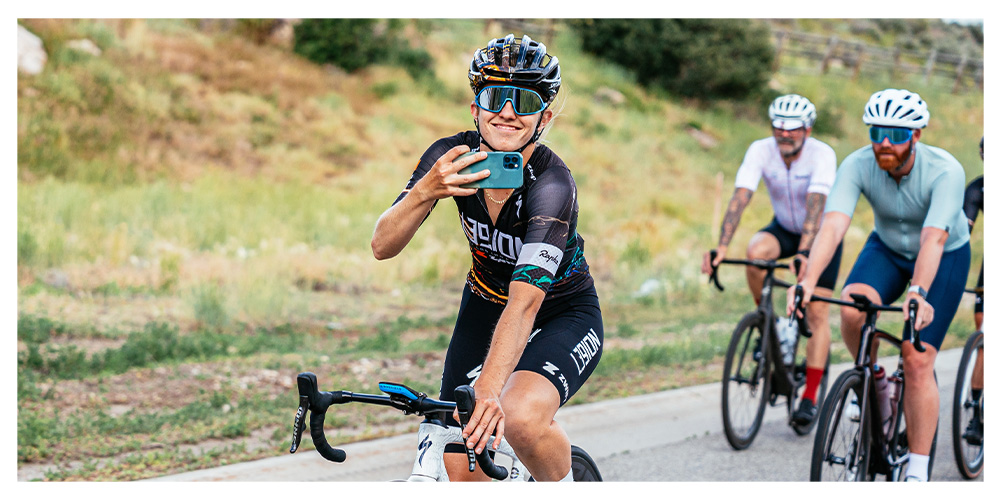 Alexis Ryan's Favorite Ride
The former World Tour pro's ride options are undoubtedly as rich as her palmarès. Second in Omloop, fifth in Amstel, third in Dwars, Alexis has raced over some of the most hallowed routes in cycling. But her favorite ride is a little 79.4mile training loop around the gently rolling countryside of Jackson County, Georgia she calls "beautiful, soulful, demanding and unrelenting" but ultimately, "satisfying."  
On The Ride
Departing from Athens, GA—and Alexis recommends getting an early start to take in the morning golden hour over the open fields—you'll head north on a fast-paced, leg-breaker of a ride that's a counter-clockwise loop around Commerce, GA. Her advice is to stop early and stop for longer than you think you'll need to and refuel at stations in Ila and Homer along the way. "If you think you're tougher than the route, then it will break you. Otherwise, enjoy the ride! It's incredible," she says.  
The rolling nature of the route lets you keep speed up all day, so Alexis recommends a fast bike setup and the mild gear ratio of a 10-28t cassette, but a 10-33t if you like to keep the cadence up and over the top of the rollers.  
You can ride this one year-round, but it can be cold and wet in the winter. She recommends taking a bar bag with some dry clothing, which also leaves space for essentials like 2 hours' worth of snacks and flat repair kits you don't want to ride without—cell phone reception is spotty.  
Where To Eat After The Ride
When you're back in Athens, there's no place Alexis recommends more to eat than Ted's Most Best where if you don't get the Pirella pizza and banana pudding, you're missing out. Then hit up Athena Paradiso for drinks.  
Other than a few random cyclists and friendly country folk, you'll be alone on a ride that "is beautiful and interesting in a way that makes you feel as if each ride is the first time you've ridden it. A route that always feels like a journey to self-discovery," she says. Sounds perfect if you ask us.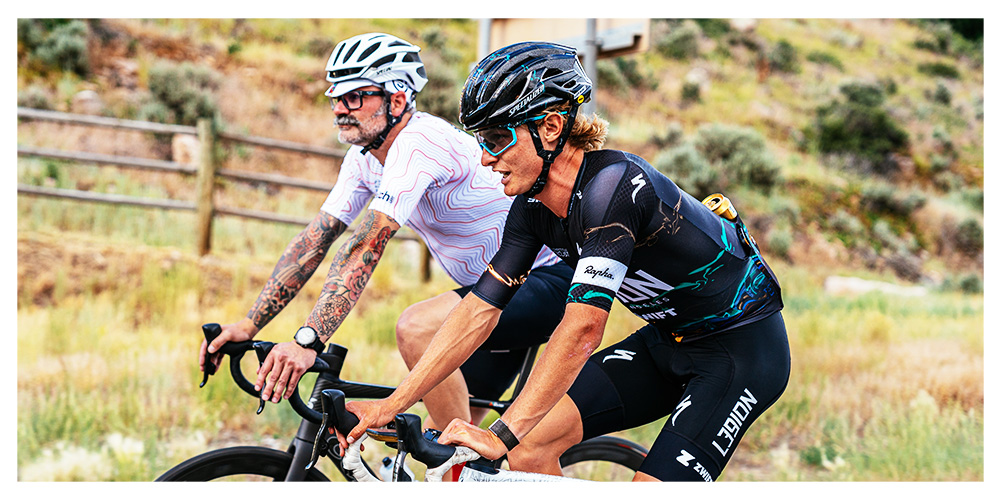 Lance Haidet's Favorite Ride
The cyclocross ace and accomplished graveler has been ahead of the mixed-surface trend since the start and surprised none of us here at the office with his outstanding "kind of out there" 100.7mile route recommendation from his hometown of San Luis Obispo, California (colloquially known as SLO). Slap on some beefy tread for his so-called "big, beautiful, brutal, and chunky" 5+ hour west coast gravel ride.  
On The Ride
Starting off in SLO you'll head north in, you guessed it, a counter-clockwise loop—looks like we've figured out this team's favorite crit direction. Contrasting with Alexis' route, the first quarter of the ride out of SLO smarts with around a 2,600' gravel climb just to get the legs warmed up. "I'll typically kick off the ride with some Rage Against the Machine, Nirvana, Metallica, or Tool," Lance says about his song selects for this route. You'll find the countryside quickly and before long you'll be in Paso Robles where you can refuel. Lance recommends Tablas Creek Winery as your first water stop since they have a water station specifically for cyclists, although since that's ~60miles in we'd recommend starting with lots of water or stopping earlier in Atascadero, also.  
Lance typically uses this route for an up-tempo training ride with his friends and finds a lightweight gravel bike with a big gear range is the ideal setup. He rolls the Specialized S-Works Crux, 38mm Pathfinders, Zipp 303s, SRAM XPLR, and Lezyne pump accessories.  
By the time you crest the coastal ridge and start rolling down to HWY 1 along the Pacific Ocean, you've done most of the climbing, and can nurse tired legs along with a "ripping tailwind" on the beautiful coastline, he says. Just watch out for a bit of traffic in Morro Bay. For the most part, the roads are calm along the route, but you'll hit some tourist spots.  
Where To Eat After The Ride
After you've exhausted the drink mix, four energy bars, gels, and the banana Lance recommends bringing along for the ride, you'll be in good hands with a SLO favorite, Scout Coffee cappuccino and cookie. Then grab a late lunch at High St. Deli, where Lance recommends a Dutch Punch sandwich to top off your epic gravel ride. His tip: "the move is to roll up to High St. just after 4:20pm … from then until closing sandos are half off." 
Be sure to check out this one-of-a-kind route on his home roads the next time you're in town with your gravel bike and looking for a challenging ride.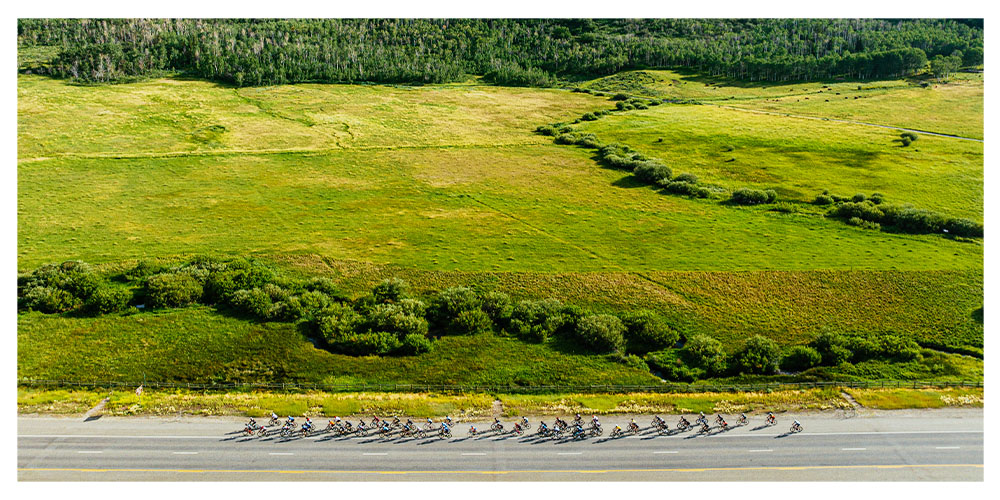 For more about your favorite team and what they're up to, head over to The Lion's Den for all things L39ION of Los Angeles. 
Connect with us now using the chat feature, call 1.888.276.7130 or email: sales@competitivecyclist.com