Uber-Concentrate Bike Wash
---
Bike Wash Uber-Concentrate
Your Baby needs a bath! Every fool knows a clean bike goes faster and jumps higher. Hardcore Bike Wash is a rich foamy bucket wash. Check out our foaming sprayer for easy application.
Volume

8oz

Recommended Use

bike maintenance

Manufacturer Warranty

30 days
Reviews
Q&A
Overall Rating
5 based on 5 ratings
Fits True To Size
Screen reader users: the following list provides a visual scale to illustrate the product fit. Please refer to the heading above for the fit type in text.
Runs small
True to size
Runs large
What do you think about this product?
View
Selecting an option will reload the available reviews on the page
5 out of 5 stars
December 7, 2021
Better than Dish Soap
Familiarity:

I've put it through the wringer

Weight:

null
Bike Hardcore Bike Wash is awesome stuff. Not gonna lie, I have been using Dawn Dishsoap for years, and it works alright and cuts through grease just like they say, but it isn't as effective as an actual degreaser when it comes to cleaning drivetrains, and I learned recently in a Podcast that Dawn and other dish soaps contain salt in order to get that streak-free shine on glassware. Rather than continue with the salt treatment, I have moved on over to Bike Hardcore Bike Wash. This stuff is fantastic, does a great job of cleaning my frame and ridding it of sweat and drink mix. PLUS, this stuff is shipped as a concentrate and it lasts a long time. Since Bike Hardcore ships their products as a concentrate, that means shipping less water weight, which means it is more environmentally friendly, plus the solution itself is friendly too. I will admit I am pretty liberal in my use and a full season of riding and cleaning 3 bikes every 2-3 weeks and I am only about 1/2 way through the bottle. (8oz) I am going to keep using it for sure. Also, check out the Bike Hardcore Chain and Gear Cleaner for cleaning the drivetrain. Works great!
5 out of 5 stars
May 24, 2021
Does the Job
Familiarity:

I've used it several times

Weight:

null
This stuff is the bomb. Let's first off talk about the value you get out of this. Since it's a concentrate, all you need to do is dilute it in either a spray bottle or bucket with normal water. This stuff goes a long way which is awesome! I also love the fact that it is less wasteful due to being a concentrate and is biodegradable so that you can clean your bike over the grass without damaging it. Now for the cleaning quality of the Uber Wash. I used to swear by simple green due to it being biodegradable, smelling good, and easy use. This wash hits all of those categories, but smells better, is easier to dilute, and overall does a better job at getting through the dirt and old grease than the simple green. Overall this wash is killer and has made me decide to make the permanent switch from simple green. After a few uses, I've also discovered that this cleaner keeps the bike cleaner for longer, so there's another plus. I figured that there is gonna be plenty of photos of clean bikes, but here is a picture of my bike after cleaning with the wash and riding 30 or so miles in the dusty desert. The bike stayed way cleaner than it usually does, especially being a black frame! Pretty impressive. If you're looking for a bike cleaner, this is the one!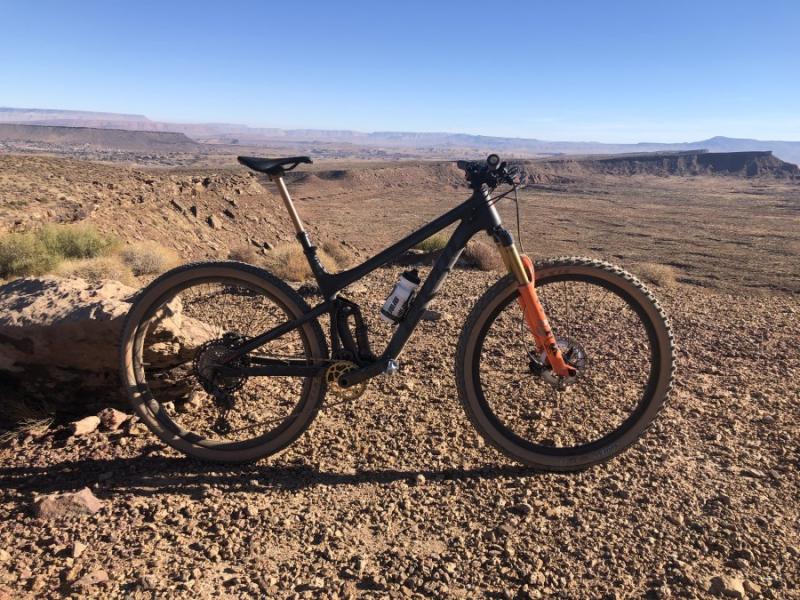 5 out of 5 stars
May 8, 2021
Good stuff
Familiarity:

I've put it through the wringer

Weight:

null
I have been using Bike Hardcore's Starter Kit for a while, which includes the Bike Wash as well as Chain & Gear Cleaner, Whip-Wipe (more on this later), odor eraser spray, and chain lube. I wash my bikes quite often (two mountain bikes, one gravel bike, and one road bike, all of which get ridden at least once a week) so the kit has been getting frequent use. The Bike Wash itself is great; a little goes a long way for a nice and thorough clean, plus it is environmentally friendly. The real star of the show for me is the Whip-Wipe, which is a concentrated cleaner for quick clean-ups in between major washes. I have been using this a LOT to give the bikes a quick spray down after my rides. Bike Hardcore says no rinsing required, but I have found that a short rinse after applying Whip-Wipe really makes quick work of any dirt and grime (see pics for before and after). I mainly use the Chain & Gear Cleaner to give the chain a thorough cleaning before applying wax treatment (I admit, I am one those crazies who waxes their chain) and it works great for that purpose. A clean bike is a happy bike, and kudos to Bike Hardcore for making great products that actually work as advertised!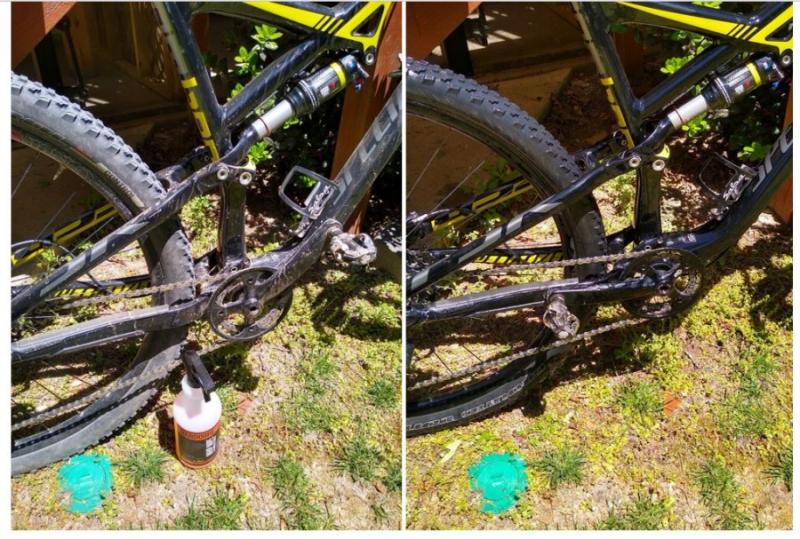 5 out of 5 stars
May 6, 2021
Don't ship water
Familiarity:

I've put it through the wringer

Weight:

null
Do mama earth a favor. Don't ship water. This stuff is super concentrated so you can get a lot of washes out of a small container. A little goes a long way with this stuff one small squirt in a bucket is all you need. It gives your bike a beautiful clean and shine all without using harsh chemicals or additives (it won't hurt your lawn or your dog) The results speak for themselves. The gearheads here at Backcountry and Competitive Cyclist have a saying, "A clean bike is a fast bike" If that is true, sign me up for the tour because my bike has never been cleaner. Pair this with the Whip Wipe for quick clean ups between thorough cleanings, the Chain & Gear Cleaner Concentrate for a clean drive train. PS: It is crazy how good this smells. While it's not the main reason i would buy this stuff it certainly doesn't hurt PPS: Don't actually sign me up for the tour. I'm fat and slow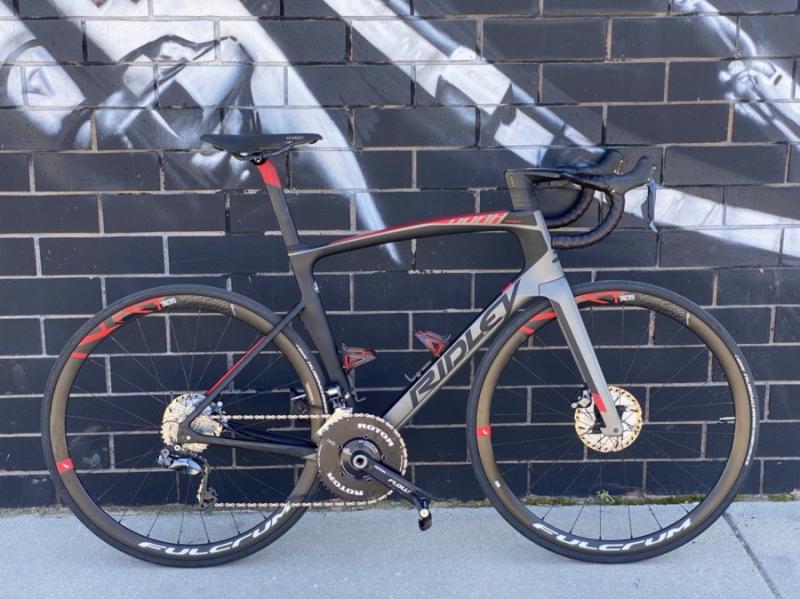 5 out of 5 stars
April 13, 2021
Poof. Just like magic
Familiarity:

I've put it through the wringer

Weight:

null
This stuff rocks. It makes for a super fast way to clean your bike. With the rest of the bike hardcore products, cleaning your bike just makes sense with this stuff. Not to mention the way the chain and gear cleaner works, you have plenty of time to get a brush and use the uber-concentrate to scrub down the bike while your drivetrain cleans itself! While soap and water is a great way to clean your bike, I've often found that it takes forever to get into the nooks and crannies and really clean them the way they deserve to be cleaned. This cleaner nails the need for being tough on the dirt but not so damaging to the frame or components that you worry about it. It's nice to use it to clean the whole bike and then to rinse your chain with it before hosing the whole bike down after it's all squeaky clean. And it really leaves the bike looking shiny whether you have a matte or gloss finish!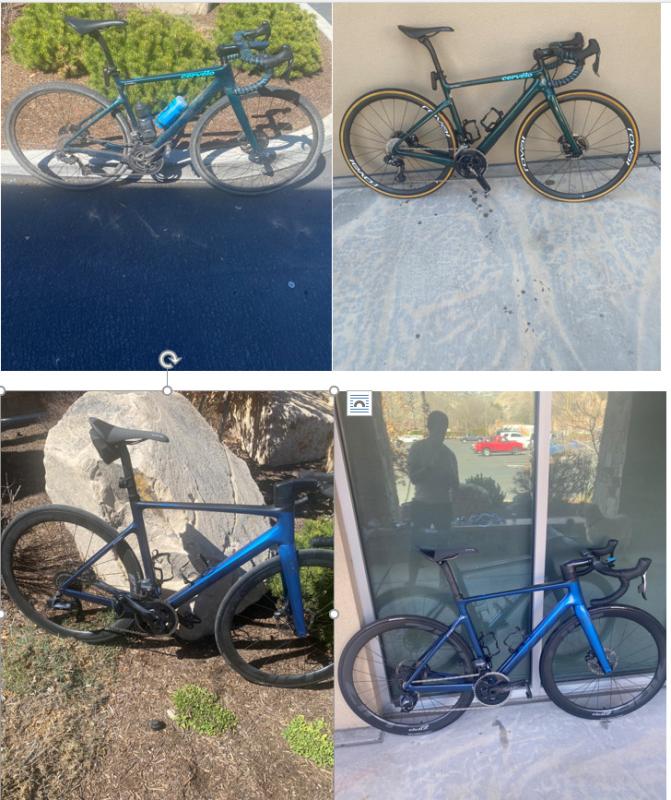 Need Expert Advice?
Our Gearheads Can Help