Yeti Cycles
Shop Yeti Cycles by category
New Arrivals
The Newest Arrivals in Gear & Clothing
View all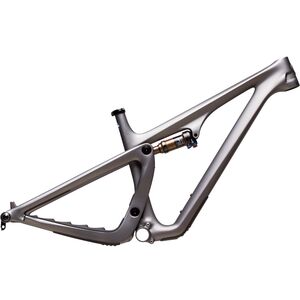 Yeti Cycles
SB115 Turq Mountain Bike Frame
Current price:
$3,000.00
Original price:

$4,000.00
Sale
25%
Off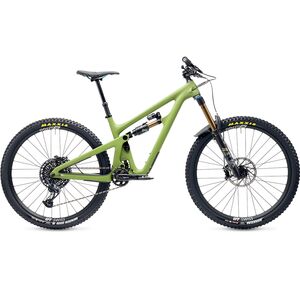 Yeti Cycles
SB150 Turq T2 X01 Eagle Mountain Bike
Current price:
$6,650.00
Original price:

$9,500.00
Sale
30%
Off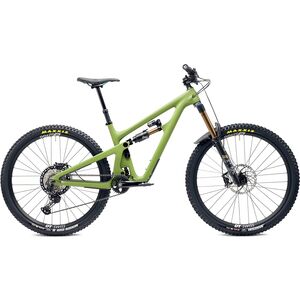 Yeti Cycles
SB150 Turq T1 XT Mountain Bike
Current price:
$6,020.00
Original price:

$8,600.00
Sale
30%
Off
5 out of 5 stars from 1 reviews
5
1
(1)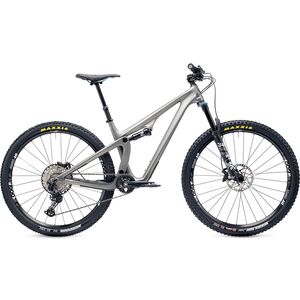 Yeti Cycles
SB115 C1 SLX Mountain Bike
Current price:
$4,350.00
Original price:

$5,800.00
Sale
25%
Off
About Yeti Cycles
it's strange how a single color can evoke vivid memories, but when we see turquoise we'll always think of Juli, Missy, and Tomac and the looping stays of the Yeti ARC. They raced in the early days of NORBA under the wing of John Parker, the former owner and founder of Yeti Cycles. Birthed from capital acquired through the sale of a 1928 Indian motorcycle, and using a company name swiped from a sleeping bag brand, Yeti started small and dreamed big. They moved from California to the mountain biking mecca of Durango and injected a healthy dose of inspiration into their high altitude welds. They forged a long-term relationship with Easton that resulted in the advancement of their aluminum tubing technology. They were also carbon fiber pioneers -- their short lived, but storied C-26 experiment and the Kaiser thermoplastic downhill bike are just history now, but the foundation was laid for a re-emergence of carbon fiber when the time was right.

As fate would have it, Yeti fell into tough times, and nearly went the way of the dinosaurs. A few of the employees bought the company at the last minute because they cared about the products and family they'd created. They put their houses on the line to make it work, and then produced the bike we all needed -- the 575. A natural convergence of Yeti's XC and DH racing lineage, it's no surprise it's their best selling bike to date. Their modern carbon fiber creations are fine examples of a material whose time has arrived. Stiff, light and sexy as can be, still Yeti knows to build them tough enough to weather the rigors of real mountain biking. In light of their love affair with carbon fiber, some bikes are still better made of metal -- the DJ, AS-R 7, and 303R DH are still tig-welded from aluminum so you know they'll take a beating. In fact, Yeti bikes are real-world tested three times -- at the factory, a 3rd party lab, and once again at Yeti headquarters to make sure they're durable enough to carry you through your next race, ride, or adventure.

There's something very telling about the fact that the employees were so enamored with the bike brand, that they couldn't stand to see it fail. Nicknames like Bubba, Griz, Sugar, and Stretch remind us that the Yeti Crew is simply a family of like-minded guys and gals who love bikes, building each with attention paid to even the smallest of details. Each derailleur hanger is imprinted with the Yetiman, our favorite furry bike icon. Their cable routing is so artfully done, with custom alloy cable clamps so tiny and well-placed, that you'll forget the bike is adorned with a mess of hoses and housing. And when you buy a Yeti, rest assured you'll be riding a bike with a (head) badge of honor, and its distinctive turquoise accents will earn respect from those in the know.