This carousel displays a list of buttons that updates the main product image when a button is clicked
Wahoo Fitness
KICKR SNAP Smart Power Trainer
Item # WHA000O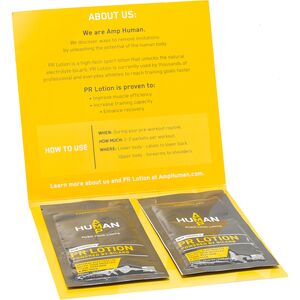 Free with purchase
Item #

WHA000O
Description
Don't give in.
As the leaves take on the bright hues of autumn and begin to fall, shorter days and plummeting temperatures force you to finally concede that it's time to outfit the indoor cycling haven. Give those trainer doldrums a kick and boost your winter training routine with the Wahoo KICKR SNAP PowerTrainer. When you're stuck indoors and out of the snow, it does its best to make you feel like you're riding outside with options to create specific, power-based workouts for effective training sessions.
The first thing you may notice about the KICKR SNAP is its weight: at a claimed 38lb, it's not the lightest trainer available. But the KICKR SNAP isn't trying to be the lightest or the most portable. Instead, it includes a 10.5lb high-inertia flywheel with an easy-to-use wheel-on design to mimic the feel of the road to a maximum power output of 1,100 watts.
Once you get set up, the KICKR SNAP Power Trainer's built-in power meter and resistance unit is controlled wirelessly by Android, Windows, or Apple hardware devices with Wahoo's training app and an impressively comprehensive list of online training sites. It's compatible with ANT+ and Bluetooth 4.0 as well as most smartphones and computers, so you have your choice of devices and training apps to use with it. It measures speed, distance, and power at a claimed accuracy of +/-5% without additional sensors. You can choose to set your desired power or resistance yourself or sync the trainer to your training app and not worry about anything but keeping up through the resistance changes.
Though it's foldable, the KICKR SNAP Power Trainer needs to be connected to an external power source and must be controlled by a separate device, so it isn't the trainer you'll want to bring with you for pre-race warm-ups. Use the KICKR SNAP for its accuracy and for quality indoor workouts that will maintain form carried from summer into late autumn, build winter base miles, and have you ready to get back outside for the races of early spring.
The Wahoo KICKR SNAP PowerTrainer is compatible with 650c and 700c road wheels and 24-29in mountain wheels with 130mm or 135mm hub spacing.
Realistic trainer ideal for strength-building winter workouts
Controlled via Bluetooth or ANT+ wireless
Compatible with all major operating systems and apps
Includes built-in power meter
Foldable for easy storage
Requires an external power source to run
What do you think about this product?
Best Indoor Equipment Ever..!
Familiarity:

I've used it several times

Fit:

True to size
The Kicker Snap is very silent and easy to use. You can pair it with your iPhone and measure all your exercise by using the Wahoo APP. The only thing that you have to be careful is the wheel adapter for 142 mm (is not included with the Kicker Snap and you have to get it apart for 70 US$).
Liliana M.
Is this compatible with the Peloton app? Is there a cadence tracker included?
Elizabeth Capelle
Outdoor Cycling Adventures - Indoors!
Familiarity:

I've used it several times

Fit:

True to size
Outstanding product in terms of performance and quality! Sturdy frame construction and exceptionally responsive in interacting with virtual apps such as Zwift, Rouvy, and Fulgaz. After riding on a CycleOps classic trainer for the past 15 years, the Kickr Snap has transformed indoor training into a fun and inspiring adventure!
Jerry S.
What is the widest tire size this is compatible with?
clark sperry
Does this come with the Wahoo Quick Release Skewer?
Christian C.
Excellent!
Familiarity:

I've put it through the wringer
Haven't ridden a trainer in years, thought it would be the same experience from years ago, but was totally surprised by the technology built into this, the Bluetooth works great, works great with zwift and climber! No more bored indoor sessions, well at least for this homebody! lol
Felipe T.
>Rating:
December 27, 2019
Does it come with a power supply?
Ernie Davis
Felipe T.
March 4, 2020
yes
Nick M.
April 4, 2020
Yes. My box actually came with a power supply for 3 or four different countries.
>Rating:
December 2, 2019
Is the Wahoo Snap compatible with a Specialized Ruby Expert? I have Di2 and disc brakes and a 11-34 cassette. It's a 2015 model.
Dorothy C.
Felipe T.
March 4, 2020
yes
I have a Giant Revolt with 142 hub spacing. Would this trainer be compatible, the description only mentions 130 and 135.
Matt D.
Ian Gonder
November 1, 2019
Hi Matt, Yes. With a separate adapter. Item # ELI001L
Getting into bike shape!
This is great to get into bike shape during those colder wetter months. Been great to start riding at home and its small enough to detach the bike and hide away in storage.
Will Pannier
>Rating: 5
January 8, 2019
This is the ticket
Familiarity:

I gave it as a gift but have feedback to share
If you are looking to stay in shape throughout the whole year, but live in an area where the ability to ride during the winter is tough due to the conditions then I strongly recommend looking into this trainer. It brings indoor cycling to a whole new level.
Eric Plath
>Rating: 5
October 25, 2018
Now there is no "off season"
Familiarity:

I've used it several times
As the days have gotten shorter and colder, this trainer gives me no excuse not to ride. Easy to set up, super quiet, and the integration with tracking and power apps is great. So happy with this purchase. Just needs a plug that I can use to power the TV by riding.
James Martinelli
>Rating:
September 10, 2018
Is the version of the kickr snap the updated 2017 version?
Michael L
Bang for the buck
Familiarity:

I've put it through the wringer
I would be very hard pressed to come up with any criticism for the Kickr Snap. I've used it for more than 8000 miles on Zwift over about 16 months. It's awesome.
Matthew M.
First trainer replaced, no more issues
Familiarity:

I've put it through the wringer
I ordered this trainer and initially had a bit of issues. Wahoo opted to replace it, and the replacement was also a dud. Their customer service truly went above and beyond to make me happy, and gave me several options. I decided to get a third trainer, this time I didn't experience any issues. When you purchase this trainer, I would recommend running a factory advanced spin down, which requires an iPhone (https://www.smartbiketrainers.com/advanced-spindown-calibration-wahoo-kickr-snap-4350). When I received my replacement, the power output was way off, even after several spin downs with my Android device. Overall, I'm very happy with the trainer and I would recommend the product for anyone who can't ride outside during the winter months.
Michael K.
A must Purchase for Serious Indoor Rides
Familiarity:

I've used it several times
As an ex. collegiate runner, I couldn't run on a treadmill for more than 30 minutes without being driven insane. The same goes for a bike. I used to hate sitting on a bike watching a tiny dumb screen with 3 tv channels I didnt want to watch. The Kickr Snap changes all of that. Syncing with Zwift and TrainerRoad is actually really fun and enjoyable. Getting a power reading from the Kickr makes it the perfect tool to get a productive bike workout in. I find myself riding my Kickr more now because I don't have to worry about traffic or wind resistance and know exactly how hard I'm working. I love it!
Travis F.
>Rating: 5
February 2, 2018
Among my best cycling investments.
Familiarity:

I've put it through the wringer
Being a cyclist living in CT, routinely logging 10k miles/yr, I've invested heavily in cycling gear. When the roads turn icy I would climb on my old trainer begrudgingly and count the minutes until the self imposed hour finally ended. The Kickr Snap (and Zwift) quickly changed all that. Not being a racer I couldn't see spending $1200 for the Kickr, although I read and heard great things. At $600, this is a great buy for a serious cyclist. Simple to unbox and get running, the Snap really is a home run. Love it!
George S.
>Rating: 5
February 1, 2018
Love it.
Familiarity:

I've put it through the wringer
Works great. Thanks for the quick shipping
Nick D.
>Rating: 4
January 10, 2018
Setup and Interface is a Snap
Familiarity:

I've put it through the wringer
First tried the Kicker Direct Drive. Due to having a Specialized Diverge with a very unique 135mm Thru Axle I could never get a good fit with the Kicker. Switched to the Snap which allows for a lot more variability in wheel size and skewer configuration. Both my Thru Axle and Older Skewer (10 speed hub) work well on the Snap. I do have to add several washers to the Skewer in order to get a snug fit. The first Snap I received had the same noises as mentioned below. A thud noise and vibration that made me think my crank had a problem. CC promptly replaced the unit (within the 30 day return period). The second unit has had no issues of any kind. I have a Wahoo Element that it pairs nicely to and also run Zwift. Setup and connection with both are seamless. The Snap is not perfect, in that there are nuances here and there that could be improved(ie Skewer fit). However I did extensive research on comparable units and pound for pound I still believe this is the best wheel on unit available(no I have not tried any others). Other models have much lighter fly wheels and plastic parts within the wheel mounting mechanism that are often reported as breaking easily. This unit is built rock solid. I have been using the trainer for about 6 weeks now and ride about 12 hours a week.
TStinson
RAM
October 8, 2019
Have a Diverge as well. Wondered about the very issues concerning a 135 mm that you pointed out. Thanks. Very helpful.
>Rating: 4
December 30, 2017
Good First Impressions
Familiarity:

I've used it once or twice and have initial impressions
Purchased this unit from Competitive and was impressed with their service and speed of delivery. Also, received a follow-up call and e-mail to inquire about any additional questions and support. The trainer itself has been used for a couple of rides totaling only 50 miles at this point. I like the road feel and smoothness of how well the unit performs and not to mention its quiet enough to watch TV at a low level if desired. I had to call Wahoo initially since I was trying connect via blue tooth but was informed I needed a ANT+ dongle to use it for Zwift. So plan on making an additional investment for a dongle if you intend on using one of the on-line training sites. Otherwise, it did connect easily to my Garmin 1000 while using the speed and cadence sensors. Through your Garmin the resistance can be manually adjusted or you can run any maps that have been uploaded to your Garmin. Using a saved map will automatically adjust the resistance based on the elevation changes. You just need to make sure the elevation screen is displayed to prepare for required gear changes. The only complaint I have is in regards to the supplied skewer. For my specific bike the thread extends through the nut on the drive side to where it bottoms out in the mating tapered sleeve on the trainer (see pics). This caused the bike to wobble and the wheel eventually came loose. I plan on correcting this by either adding a washer or grinding a couple threads off the skewer.
B. Zerbe