---
Why We Like The Thule Edge Clamp
The Thule Edge Clamp lets us install Thule Edge roof racks to vehicles that don't have pre-existing roof rack attachment points or factory-installed racks. This four-pack of feet is easy to install to mount the Thule Edge rack system securely to our vehicle.
Details
Feet for Thule Edge roof rack systems
Quick assembly and installation with click-in mounting brackets
Fits Thule Wingbar Edge
Maximum Load 165lb
Thule One Key Compatible (locks sold separately)
Sold as a 4-pack
Item #THUZ3J2
Compatibility

Thule Edge roof rack system

Part Number

720501

Activity

travel

Manufacturer Warranty

limited lifetime
Reviews
Q&A
Overall Rating
4 based on 10 ratings
What do you think about this product?
View
Selecting an option will reload the available reviews on the page
5 out of 5 stars
December 5, 2023
Pay attention to the assembly instructions 😁
I have installed three different Thule roof rack systems on various vehicles… Most recently on a 2024 model year accord. This time, when I went to put the racks…on the car… They didn't fit! (Stress). Going back through every single piece, I discovered that the metal clips are positions specific… Called out in the universal assembly instructions, but not very clear. I know Thule is an international product line… But I still think a little additional expense on a YouTube video, or more detailed text base instructions would be helpful.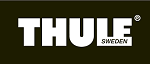 Originally reviewed on manufacturer
3 out of 5 stars
September 25, 2023
Solid mount.
We've had the Thule edge clamp on our 2019 Honda accord for about a couple weeks. We noticed that there is some noise generated by the crossbars at speeds over 40 but it's not too bad and doesn't seem to increase much at higher speeds. When we attach the bike racks, the noise level goes up significantly. I wouldn't want to travel with them if we didn't also have the bikes, so I have taken them off when we're not using them specifically for bikes. This car has a very sloped roof line so that might contribute to crossbar noise since they don't sit exactly level with the road or each other. I had hoped I might also be able to take crossbars off when not being used, but they are very exacting to install and I wouldn't want to have to do that again. The instructions were pretty good and interesting, because they were entirely graphic. We were initially sent the wrong adapter package for our vehicle but when I called to work it out, they overnighted the correct package and paid for shipping back the other. Dealing with customer service was very pleasant and easy. Overall, I'd be curious to know how another manufacturer might manage easier installation and removal, but the Thule mounts very solidly. The lock set up is pretty rudimentary and doesn't really seem all that secure because of the way it mounts they provide some added deterrence to theft. Bike lock cable on the bike mounts is really too short and just long enough to reach the rear most frame member. it doesn't secure either wheel.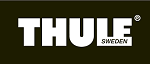 Originally reviewed on manufacturer
5 out of 5 stars
September 3, 2023
AMAZING PRODUCT/COMPANY
I've had the Thule Edge on my 2018 Honda Accord for months now and I am completely in love with them. The look, the fit and the overall quality of them are amazing. With its low profile fit it gives it more of a OEM fit and look, with easy access to anything on the rack. Amazing product!!! And it was a breeze to install!!!!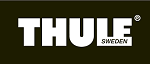 Originally reviewed on manufacturer
5 out of 5 stars
August 15, 2023
Great product,, jus wish the locks were included (for that price)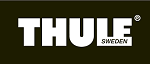 Originally reviewed on manufacturer
2 out of 5 stars
July 31, 2023
Pretty simple install, poor cover design.
These were easy enough to install, despite the instructions being overly stylized and non-descript. Pretty frustrated with the covers, one came off on the road within a week of having them installed.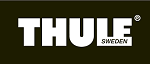 Originally reviewed on manufacturer
5 out of 5 stars
June 30, 2023
Great rack … But for one issue
Great rack. Incredibly sturdy and strong very sound attachment to my Edge ST with no factory roof rails. Do One issue The 4 coverings on the rack ends should have a more substantial securing system to the bars. Easy to lose w/o lock system So ordered the replacement cover and lock set Alls well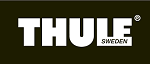 Originally reviewed on manufacturer
5 out of 5 stars
January 7, 2023
Satisfied with product
I was not looking forward to using this system on my Ioniq 5, a vehicle with an unconscionable lack of mounting points for a proper roof rack. However, after spending the last month and about 1500km with this system through snow, sleet, rain and a large thule box mounted on top, I was pleasantly surprised at how well it performed. I was fearful of scratches where it hooks above the doors but found none when i removed it. The product was well built along with the Wingbars and only a few minor head scratching moments while putting it all together. A youtube instructional video added some clarity that was lacking in the Thule video. I don't usually give 5 stars but I can't fairly remove one in this case.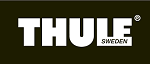 Originally reviewed on manufacturer
3 out of 5 stars
October 20, 2022
Functional, Looks Good, Noisy
I've had the Thule Wingbar Edge for almost a month now. I purchased it because of its low profile appearance and clamp mount. I prefer a detachable rack and not drill holes on my car's roof. It is everything I expected it to be in terms of function and looks. The only thing that's disappointing is the whistling noise it makes when the car's moving. It is contrary to what Thule advertised the Wingbar to be, i.e. relatively quiet.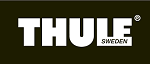 Originally reviewed on manufacturer
5 out of 5 stars
September 11, 2022
Thule Edge Roof Rack System 2022 Ford Maverick
This is a great roof rack! It is built very well. Installation was a breeze. It helps to have another person assist with initially placing the bars on the vehicle to prevent scrathing the paint but can be installed as I did, by myself. Love this roof rack. The only thing I was a little disappointed with was the fact it did not come with the keyed cylinder locks but rather simple plastic lock in place cylinders that you apply by turning with a flat head screwdriver. The keyed cylinder locks are a separate purchase if you want them for added security. Still not enough to overcome my satisfaction with this system. As to be expected, there is a slight whistle noise that is created by the rack being installed on the roof, but was really only noticeable for me with the moon roof open or vented. I believe Thule makes an optional panel that fits the front rack making the system more aerodynamic if needed or wanted.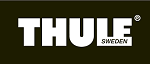 Originally reviewed on manufacturer
4 out of 5 stars
August 10, 2022
Great rack once mounted--a bit confusing at first
The good: The actual hands-on time assembling the racks and mounting them on my (bare-roofed) car took less than 30 minutes. The only tools required were the included torque wrench and a pair of scissors. The racks appear very sturdy and look quite nice on our new car. The not so good: It actually took a lot longer than 30 minutes because the included instructions were virtually impossible to understand. I realize that the instructions are intended for speakers of any language, hence only pictures and no words, but the pictures were kind of inscrutable. I had to do a web search to find a YouTube video that did a good job explaining how to mount the racks (it wasn't exactly the same, since the video showed the use of a different crossbar). Once I watched the video a couple of times and looked at the instructions, it became clearer on what to do. The unknown: I bought the racks to use with my existing Yakima Aerobox and bike racks. I haven't tried mounting them yet. I bought universal mounts for the bike racks, which are supposed to work, and I see no reason the Aerobox won't work either, but I haven't confirmed that this setup will in fact work.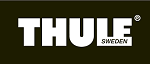 Originally reviewed on manufacturer
Need Expert Advice?
Our Gearheads Can Help