---
Why We Like The Chasm 26L Backpack
To stay ready for everything we carry the Thule Chasm 26L Backpack. This pack offers weather resistance and organization that is ready for biking commutes, short weekend hikes, or trips to the coffee shop.
Details
Versatile day pack ready for just about anything
Nylon face fabric offers durability and water resistance
Padded and breathable harness prevents overheating
Plenty of internal pockets keep you organized on the go
Side access laptop sleeve offers easy access to your data
Item #THUZ39Z
Material

840D nylon

Volume

26L (1586cu in)

Shoulder Straps

padded, breathable

Access

top, side

Pockets

top zippered, organization panel, expandable side

Laptop Sleeve

side access, 15.6in

Dimensions

8.3 x 11.8 x 21in

Claimed Weight

2lb 4oz

Manufacturer Warranty

limited lifetime
Reviews
Q&A
Overall Rating
4.5 based on 12 ratings
What do you think about this product?
View
Selecting an option will reload the available reviews on the page
2 out of 5 stars
October 19, 2023
Great bag aside from the laptop sleeve
Used for 1 year now and overall really good but one rather major flaw. The laptop Sleeve is not padded on the underside so whenever you put your bag down you are directly impacting the outer edge of the laptop on the ground. This cost one new laptop and has already damaged a second screen. Otherwise I'm actually a big fan of the simplicity and durability this bag has provided.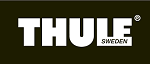 Originally reviewed on manufacturer
5 out of 5 stars
June 9, 2023
Fantastic Back Pack
The Chasm lives up to its name, a backpack that is medium size but holds the whole families belongings for that day hike, amusement park visit and the plane travel. The easy access to the computer pocket allows for strategic packing of those heavier items you don't need immediate access to. Thule has elevated this backpack for comfort regardless of the amount of goodies that you place in it.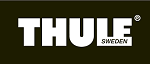 Originally reviewed on manufacturer
5 out of 5 stars
April 12, 2023
Favorite Backpack
[This review was collected as part of a promotion.] I travel a lot and this is finally the perfect size backpack to travel with. It fits above your seats in the airplane and it also fits underneath the seat. I can fit my laptop, books, water bottle, all my charging wires, iPad, and even a comfy jacket and still doesn't feel too big and bulky. The straps are also very comfortable and makes traveling with it while walking around the airport so much more enjoyable.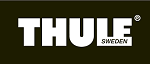 Originally reviewed on manufacturer
3 out of 5 stars
March 22, 2023
In one word: cumbersome
I've had this backpack for 6 months and use it daily. In general it's just frustrating to use and difficult to handle. Pros: -sleek design, snag free -durable materials. Still looks the same as the first day I got it -comfortable to wear - good internal compartments Cons: -zippers have a lot of resistance, not smooth -zipper tabs are short and difficult to get a good hold on -backpack has no natural balance so it's constantly wanting to fall over as you pack it -due to sleek design there just aren't many good places to get a good grip on it. I find it slipping out of my hands or falling over often when I try to pull it from the seat behind me or pull it out of the car. -looped webbing along the front is quite tight. It's difficult to attach and remove carabiners or other clips. -main pocket opening is pretty limited. Zippers don't go very far down so you can't fold the top flap back very far.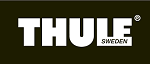 Originally reviewed on manufacturer
4 out of 5 stars
February 20, 2023
Product was exactly what I was expecting.
Good product, looks and feels like what I expected from reviews and vids.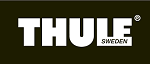 Originally reviewed on manufacturer
5 out of 5 stars
February 1, 2023
Love this bag
I'm using this bag for nursing school. It holds my laptop, all my nurse things, fits a lunch and my puffy jacket inside. The pockets are very nice and assessable. I will use this for day hiking as well. Very comfortable to wear. Like the other review mention, it does not stand up on its own but that is not a problem. I prop it up against my chair, wall, or hang it on a hook.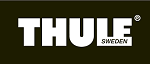 Originally reviewed on manufacturer
5 out of 5 stars
September 5, 2022
Perfect fit for school
The kids needed to carry their laptops along with books,lunch and in near future, snow wear. I researched and found this was the perfect fit for them. The "Chasm" has the perfect design features that suit their purpose.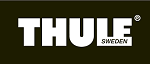 Originally reviewed on manufacturer
5 out of 5 stars
July 21, 2022
Great travel backpack with computer storage!
Phenomenal business travel backpack with computer slot. I like how sleek this backpack zips up!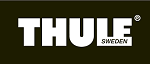 Originally reviewed on manufacturer
2 out of 5 stars
April 12, 2022
Not really worth the price.
The quality of this back is great. No doubt. It's weather resistant for sure and durable. However, it's NOT FUNCTIONAL. Look beyond the color, brand name, and looks and think of how you'll use this bag. 1) I understand not all bags are designed to sit upright but some of Thule backpacks actually do this and well, like the Subterra 30. This bag, however, just falls/rolls over. The material may hold well on concrete but why risk it. Not all floors are clean while traveling so if it rolls over, it gets all that dirtiness. The bag overall seems to pack on top and tall, which causes the bag to easily roll over. 2) there's no padding on the base of the pack. Can't carry anything to delicate. 3) the top pockets are not user friendly or "travel" friendly. If you plan to put this bag under the seat of a plane and need to open the small top pocket, say goodbye to your smaller items. I guess Thule meant for you to deliberately use the outer fabric but I'm not OK with that. 4) why does this bag have only one side pocket? Why... this is just cheap and poor design. The bag is easily asymmetrical with one side being heavy if you hold a water bottle or tripod. The one side pocket is nice though. It's large and spacious. Just wish they added one on the other side. 5) the laptop pocket could use a top lid. If this bag is more for the adventure and more of the water resistant backpack, opening the bag in the elements could easily expose the laptop and potentially damage it. So small cover like the subterra 30l would be ideal. Or at least make it optional to use. 6) this backpack has so much room for more pockets. Especially in the main pocket. It just doesn't make sense to stack all your belongings on the top and have a flap opening that just tosses your things around. Overall, I was really excited at first when I saw this bag. To match my duffel would have been awesome. Unfortunately, they did a poor job with the design. The quality, like I said and service from Thule, is OUTSTANDING, but this bag was not. I think they should make a 28 or 30L to fix this and offer more.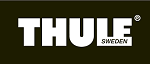 Originally reviewed on manufacturer
5 out of 5 stars
August 13, 2021
excellent !
Great space and quality. it is what I expected. the color only is different in the photo but is ok. that's personal opinion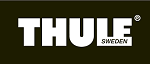 Originally reviewed on manufacturer
Need Expert Advice?
Our Gearheads Can Help