Options
Tacx
i-Genius Smart Multiplayer Trainer
Sale
40%
Off
$719.99
$1,199.99
Item # TAC0027
Free with purchase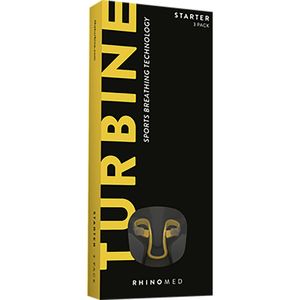 Item #

TAC0027
Description
Emulating race day in your living room.
Typically, we try to avoid indoor riding at all costs. We'd prefer to brave most storms in waterproof gear and booties before saddling up for a good ole' training session in the living room or basement, but sometimes even the toughest of winter riding gear just doesn't suffice, and we have to resort to a session on the trainer to stay on top of our miles. Dispite all of the shade we throw at trainers, there are a few that we feel happy spinning away on, and the Tacx i-Genius Smart Multiplayer Trainer is one of them. The trainer combines the well loved Tacx Genius with some bells and whistles to improve your ride, most notably the i-Genius Multiplayer Smart upgrade, allowing you to race against other riders online, keeping you sucked into the moment, instead of staring at the wall in front of you.
Zoning into a virtual world helps you commit to all of your base miles through a videogame-esque system filled with other people — real people — to ride with or against online, keeping you sucked into the moment and ride that feels as close to outside as inside can be. To elevate your training, the i-Genius Smart Multiplayer Trainer comes along with the Blacktrack steering frame that allows you to steer freely, communicating with computer software so when you initiate turns on the trainer, you'll turn in your virtual race as well. This, when paired with the trainers road-feel spin wheel is just about as good as it gets for riding a bike inside.
The trainer its self isn't one to balk at either, the motor brake resistance unit is able to replicate slopes of up to 20%—both uphill and down. It actually replicates the feeling of acceleration after you've crested a summit. We would tell you to think Croix de Fer, Ventoux, the Mortirolo, or l'Alpe. But those won't do it. Think instead of the Angliru or, if springtime in Belgium is your happiest of happy places, the Koppenberg. If you'd like to do hill repeats up the most infamous (not famous—we've already ruled out l'Alpe) slopes in cycling, then the Genius is with you.
If it's not enough to run the trainer with the i-Genius Smart, all of that power is sync-able with virtually every app you've heard of and several you likely haven't. Zwift, Kinomap, Skuga, Trainer Road, FulGaz, The Sufferfest, Cycleops, BKOOL, Golden Cheetah, Maximum Trainer, Perfpro, and VeloReality all make the cut, and the Genius plays nicely with hardware including Garmin's 520 and Magellan's Mio 505 head units. These apps and devices can dictate the trainer's resistance, so you can load a workout and the trainer will automatically replicate the climbs, flats, and descents. Wind in your hair not included.
A trainer and multiplayer to emulate race day in your living room
i-Genius allows you to virtually race real people online
Comes paired with Blacktrack mat that allows free steering
Replicates the punishment of climbs and the relief of descents
Automatically adjusts resistance to match virtual training routes
Maxes out at a 20% slope for all your hillclimb needs
Supports major wireless communication protocols
Compatible with most training apps and certain head units