Options

Detail Images
Tacx
Flux Trainer
Item # TAC002I
Free with purchase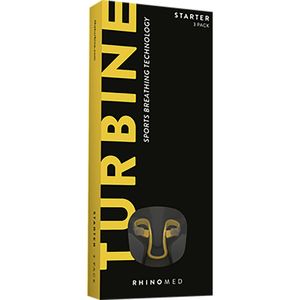 Item #

TAC002I
Description
Hop on the Flux and time warp through winter.
While autumn makes for some of the most stunning cycling, there's always a looming darkness in the back of our minds as we try to deny that these cool and crisp mornings will turn into snow banks in a matter of weeks. Many of us loathe trainers, we'd prefer to sip Scotch and sit next to a fire than stare at a screen while listening to the whine of rollers or a fly wheel, and certainly are displeased with the way so many trainers feel so unrealistic compared to our beloved pavement. Then there are the high end trainers, which do a great job simulating the road-feel, and tend to be much quieter, but with such a high price tag that it's hard to fathom bringing one into the house. Finally, Tacx has a solution to offer us with the Flux Smart Trainer, with a heavy fly wheel and electromagnets to simulate the torque and power of road riding with a smaller price tag. Will it be enough to get you to set down your class of Scotch and give it a spin? We suppose that's for you to decide.
The Flux is Tacx's response to the well-received Neo, which has proved to be incredibly popular. The global acceptance of the Neo created a drive to create a similar direct drive smart trainer that's a bit more pocket-friendly and accessible to more riders. With compatibility on a massive array of apps and the ability to transmit via Bluetooth as well as ANT+ FE-C, the Flux can pair with virtually any smart phone, tablet or computer.
It's happy to work with Tacx's own app, or other popular third-party apps such as Zwift and TrainerRoad. Two LEDs illuminate on the side to let you know when you're connected to your device, so there's no guessing whether or not you've successfully paired with the trainer. The trainer is intuitive and fully programmable for your training plan du jour. Smart electronics work to transfer each watt accurately to your body when you make even the slightest adjustments to your power settings, so you know the resistance will increase or decrease where needed during your routine, and the information output is accurate within 3%. Firmware is easily updated on the Tacx app, so you can always keep things running smoothly and with the latest technology.
With a heavy, 7kg fly wheel, the trainer maintains serious smoothness that pairs with 8 electromagnets for resistance and response to torque that feels damn-near natural. The internals are tuned to resemble to feel of a real road ride. While most strong riders tend to maintain about 450 watts for 20 minutes or 850 for one minute, the Flux is capable of absorbing up to 1,500 watts when you need to punch out serious climbs in your training routine. Noise is an obvious issue with trainers, and while the Flux isn't quite as quiet as the Neo, its sounds are quite different from many trainers, a low, almost gravely tone generates as you get spinning, and is easily tuned-out within minutes of riding, as it does a good job of resembling the sounds of the road.
The Flux doesn't come with a cassette, but will be compatible with most 9 to 11 speed cassettes and any medium or short cage rear derailleur. It's not compatible with long cage rear derailleurs, which will find themselves snagging on the top of the trainer's leg when in the larger cogs. The trainer is compatible with standard 130mm road spacing and 135mm mountain bike spacing, but will require adapters for other rear spacing requirements. When you can't jump in the DeLorean and gun it through winter, hop on your Flux instead and train like you're time warping to warmer days.
Compact and realistic direct drive trainer for the off season
7kg fly wheel for a super smooth ride
Pairs via Bluetooth and ANT+ to any device
Compatible with 3rd party apps for smarter slogging
Works with most 9- to 11-speed cassettes
Electro brake sets resistance with electromagnets
Will not warp time or send you back to '88, unlike the similarly named capacitor