This carousel displays a list of buttons that updates the main product image when a button is clicked
Shimano
ST-R785 Di2 Hydraulic STI Lever & Disc Brake Caliper Set
Sale
70%
Off
$199.99
$669.99
Item # SHI001Z
Select options
Cancel

Select options

One Color, Easy Hose Joint System ($199.99)
Free Shipping on orders over $50
Item #

SHI001Z
Description
Stop on a dime.
Shimano debuts its hydraulic disc brakes as an Ultegra-level component in the form of the R-785 Di2 Hydraulic STI Lever and Disc Brake Caliper Set. This is a bit of a flip-flop for Shimano, but presumably it's because the UCI has not yet approved disc brakes at the pro-level for which its flagship Dura-Ace groupset is intended. So rather than the traditional trickle-down effect that Ultegra is normally imbued with, in this case it is at the top from the start.
The Road disc brake system was designed to be compatible only with Di2 electronic shifting. To this end, the front profile is higher than the Ultegra profile in order to hold the fluid reservoir for mineral oil. They feature reach and stroke adjustments so that your hand position is optimized. Most importantly, braking power is consistent no matter what the conditions. The brake calipers features Shimano's IceTech technology. This technology dissipates heat more effectively so that the brakes grab faster and the pads last longer. This is done by cooling fins in the braking pads.
The Shimano ST-R785 Di2 Hydraulic STI Lever and Disc Brake Caliper Set does not include the rotors.
Ultegra-level hydraulic disc brake and Di2 shift levers
Japanese precision updates hydraulic braking
Race-worthy shift action from the most popular group we sell
Levers provide reach and stroke adjustment to dial feel
Heat-dissipating features keep the braking responsive
View more Road Bike Disc Brakes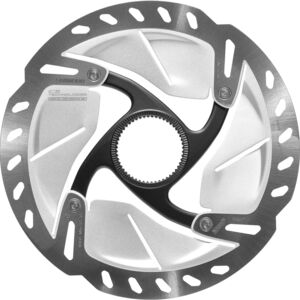 Shimano
Ultegra SM-RT800 Disc Rotor
5 out of 5 stars from 6 reviews
5
6
(6)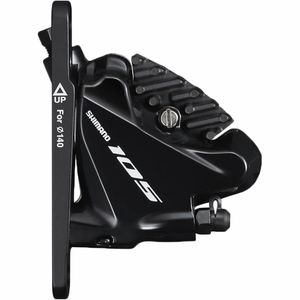 Shimano
105 BR-R7070 Flat Mount Disc Brake Caliper
Current price:

$37.99
Original price:

$66.99
Sale
43%
Off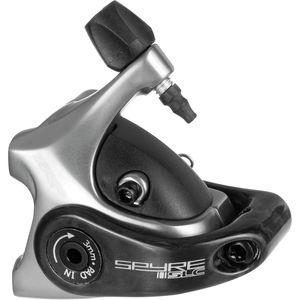 TRP
Spyre SLC Mechanical Flat Mount Disc Brake Caliper
Current price:

$71.49
Original price:

$124.99
Sale
43%
Off
5 out of 5 stars from 2 reviews
5
2
(2)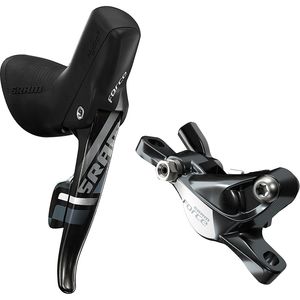 SRAM
Force 22 Hydraulic Disc Brake
$269.99

-

$294.93
Sale
22%
Off
3.5 out of 5 stars from 3 reviews
5
3
(3)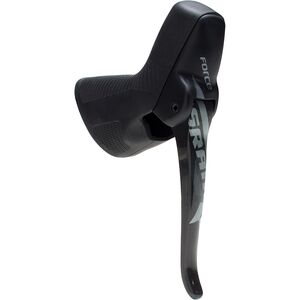 SRAM
Force 1 Hydraulic Disc Brake
Current price:

$233.44
Original price:

$290.00
Sale
20%
Off
What do you think about this product?
Is this priced for right and left shifter, front/rear brake? Also, I understand the brake is ST-R785, what model Di2 shifter is this?
Eric G.
Hi, does this come dual sided or single?
Spencer Tan
>Rating: 3
September 6, 2018
One major caveat
Familiarity:

I've put it through the wringer
These brakes work. The major downer is the excessive free throw. The tip of the lever travels 3.5 cm. Compare to 18mm from SRAM levers. What this means is that braking 1-finger from the hoods is very difficult. This is a widely reported problem. The newer Shimano brakes are much better.
FuelForThought
Very comfortable for XL sized hands
Familiarity:

I've put it through the wringer
Dura Ace level quality and function. I saw so many people comment on how they hate the size and yet I'm blown away at how comfortable they are. I normally wear an XL sized glove and these things fit my hands perfectly. I get so uncomfortable on my mechanical Ultegra levered bike now that I know how much I prefer the hydro specific levers. The first levers I have been able to ride without gloves all day. They did 'feel' like they added about another cm of reach compared to the non-hydro levers I had on the same handlebars on another bike.
patrick
>Rating: 4
February 28, 2018
Easy setup just need a better hood
Familiarity:

I've used it several times
These shifters are rad and compatible with the newer 8070 and 9170. Great choice if you still have a post mount frame like me. They set up relatively easy and work well. The only complaint is the hoods are big. The newer hydro di2 shifters are better and you can always upgrade later. Please let me know if you have any compatibility questions. igonder@competitivecyclist.com
Ian Gonder
Jason V.
August 15, 2018
I concur that overall these shifters are great. One issue I think I have is that I want to add the remote climbing shifter (the R600) and just learned that these have only a false extra port so I have no where to plug the R600 in. Forums note that I need to now get a 5 port EW-90B. Somewhat of a bambleboozlement by Shimano if you ask me.
Luke R.
May 25, 2020
I have an ibis Hakka with a post mount front fork and flat mount back. Can I use the ultegra flat mount caliper with this? Alternatively, can I use an adaptor on the rear so that I don't have to buy another caliper? Thx.
>Rating:
February 5, 2018
Is this set compatible with the 6870 derailleurs? What all would be required to upgrade to Di2?
stephanie.1682763
Tommy Liao
February 6, 2018
Yup, perfectly compatible with everything except first generation Dura Ace 10 speed Di2. You'll still need wires, junction boxes, and the battery to make it a complete group.
Need Flat Mount Option
Familiarity:

I've used it several times
These are great but it would be awesome if there was an option for flat mount calipers.
Matthew Kiel
Great shifters and hydro brakes :-)
Familiarity:

I've put it through the wringer
I have a background in MTB'ing so the lack of hydraulic disc brakes was an adjustment when I first started riding road. Now, years later, I have 2 bikes with these shifters and they work great. I may upgrade to the new dura shifters when they come out so I can have the button and the better button action. A couple small "nagging" issues with the r785's is that they rattle if your hand isn't on them and that they feel a little "fat" on the hoods.
Larry S.
Are the calipers post mounts?
William Lam
>Rating:
February 16, 2016
Are the levers compatible with the rest of the Ultegra 11 speed 6800/6870 groupset?
Bradley G.
February 17, 2016
These are compatible with Di2 systems and derailleurs only. The RS685 is the lever set you will need for mechanical derailleurs: http://www.competitivecyclist.com/shimano-st-rs685-hydraulic-sti-lever-disc-brake-caliper-set Bradley Gehrig Customer Account Manager - Bike Gearhead Office: 801-746-7580 ext. 4823 bgehrig@backcountry.com
>Rating:
January 20, 2016
Do you need adjusters on the frame to accomodate the brake calipers? In particular for fitting them on a NINER BSB 9 RDO 2016 frame and running 160 mm rotors (F and B)?
MJ Wilschut
May 15, 2017
The 20i6 BSB is available with these installed, so they will definitely fit your frame. I have a 2015 with them and the brakes do require spacers for 160mm rotors. You don't need them for 140s.
>Rating:
January 11, 2016
By set does this mean Left and Right lever and calipers and hoses?
Edward O.
Emily Jenson
January 12, 2016
Edward, You are correct, it does come with both left and right. They will add a total of 1724g to your bike. More questions? Just call or email me, directly.
>Rating:
December 5, 2014
A complete set (2 levers & calipers) really weighs 1724gm? Ouch, that is 3.8lbs not including hoses, fluid and rotors!
bryan
Adam D
December 5, 2014
Bryan, You're looking at 1000g for standard Di2 levers and rim calipers without cable or housing. These brakes do include the hosing and oil- no rotors. Sure, Its a bit more weight, but most bikes are well below the UCI weight limit and stopping later makes you go faster every time.
bryan
December 5, 2014
Adam, Not to nit pick, but from your own data: Shimano Ultegra Di2 ST-6870 11-Speed Shifters are available in one size and in the color Grey. Each pair comes in at a claimed weight of 295g (Actual Weight:Gray, 6870: 323g) The Shimano Ultegra 6800 Brake Calipers are available in one size and one color (Actual Weight: Gray, One Size: 335g). That makes for only 658gm for Ultegra Di2 shifters & rim calipers (add cables), but still near 1kg lighter than the hydraulics. From what I'm reading about the hydrualic stuff elsewhere, the shifters Actual weight: 508 grams (lever pair only)) + the calipers, etc... I think you have doubled the pair weight to arrive at 1724gm which seems excessive.
bryan
December 6, 2014
Hint, you need to correct your product info which is stating this set is some 900gm more than actual. Bikerumor has a posting with photos of actual weights: shifters: 255, calipers: 98, pads: 20. Double that up for a pair comes to 746gm total, plus hoses and fluid. http://www.bikerumor.com/2014/01/06/shimano-sh-r785-hydraulic-road-disc-brakes-actual-weights/ A couple competitor websites also have data in this same ballpark, ie: 1- Claimed weights: Shifter - 515g, Caliper - 263g, Hose - 61.5 g 2- Actual weight: 739 grams (Levers and calipers) Strange nobody here thought that maybe 1724gm (3.8lbs) was just a tad heavy for a set of shifters & calipers (w/pads) and hoses.
>Rating: 5
November 25, 2014
Once you go hydraulic and electronic...
Familiarity:

I've used it several times
Di2 ain't nothing new - it works perfect every time, all of the time. That's old news. These brakes...holy moly. Take your sweetest mountain bike brakes and stick them inside a Di2 lever. Not grabby, not too strong, and as easy to modulate as a soft bristled tooth brush on a sunny Friday morning. You can go faster when you have more control - and these are the ticket. I'm a nerd for having the brakes engage where I want them to within the lever stroke, and you can dial this in with the reach adjustment, which really was the icing on the cable-less cake. I was inclined at first to go 1x with the SRAM setup, but the lever feel of these brakes is amazing, and I like the hood shape better.
jason sager
Craig P.
March 21, 2015
I totally agree. Have this system on my new Roubaix. Took that bike on the Unknown Coast ride last fall for the first ride, with wicked steep descents. I love these brakes and Di2 ! I can stop a lot faster, surer, which means I can go faster, until the last minute ! Perfect for Northern California mountain riding !
Joseph C.
January 11, 2016
Add me to the list of impressed; the Shimano DI2 hydraulic set is just solid. I have owned it for about 6 months and it is such a game changer after many years of road caliper brakes. Its to much fun and adds a new, unique element to road riding.
>Rating:
September 6, 2014
Are these levers compatible with hydraulic rim brakes, such as those made by Magura or SRAM?
Andrew P.
David C.
September 8, 2014
Definitely no with SRAM/Avid. They use DOT fluid while Shimano uses Mineral Oil. Not sure about Magura brakes.
Adam D
December 5, 2014
No, Every manufacturer has there own flow rates, valve sizes, etc so nothing is cross compatible between brands. Sorry