Utah's Finest
Inspired by two of our favorite local climbs, the Capo Royal Street & Guardsman kits were designed to meet our stamp of approval. They're two kits with two distinct purposes—one for crushing spring, & one for cutting through winter's icy grip. Each, however, features exclusive designs & top-tier Capo cuts & fabrics.
Guardsman Jacket/Bib Tights »
Royal Street Kit »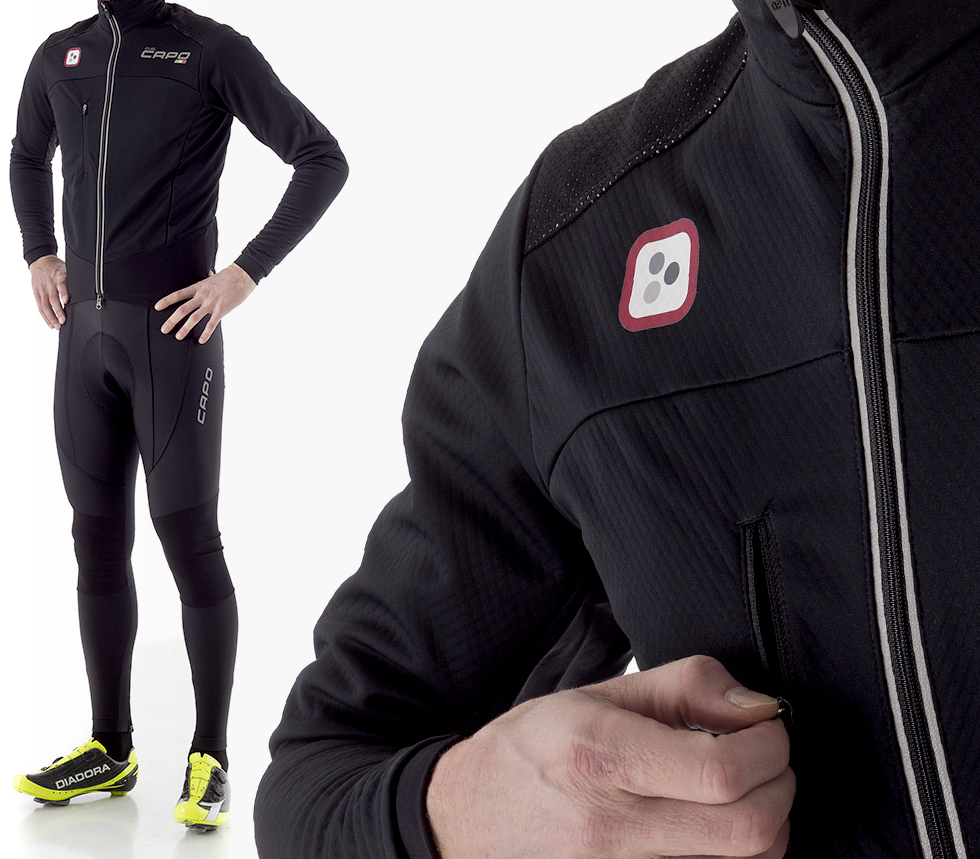 Guardsman Jacket/Bib Tights
When standing out with style isn't quite enough, you sometimes seek to stand out with a story. Guardsman Pass, cresting 9,700' above sea level, is mere miles from our office here in Park City. It provides a venue to popular local races, the Tour of Utah, and our own inter-company KOM battles alike. And in homage to its relentlessly steep grades and stunning views, we offer the Capo Guardsman Jacket & Bib Tights that feature the Competitive Cyclist logo as a stamp of approval for cyclists who push to, and beyond, their limits.
Buy The Guardsman Jacket
Buy The Guardsman Bib Tight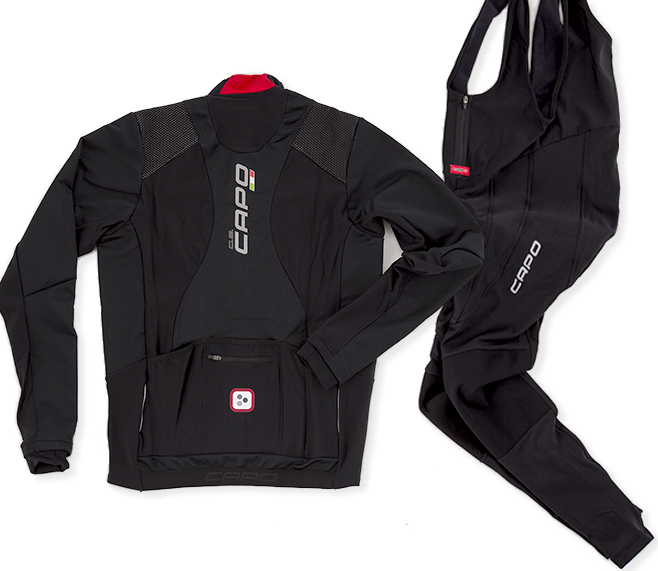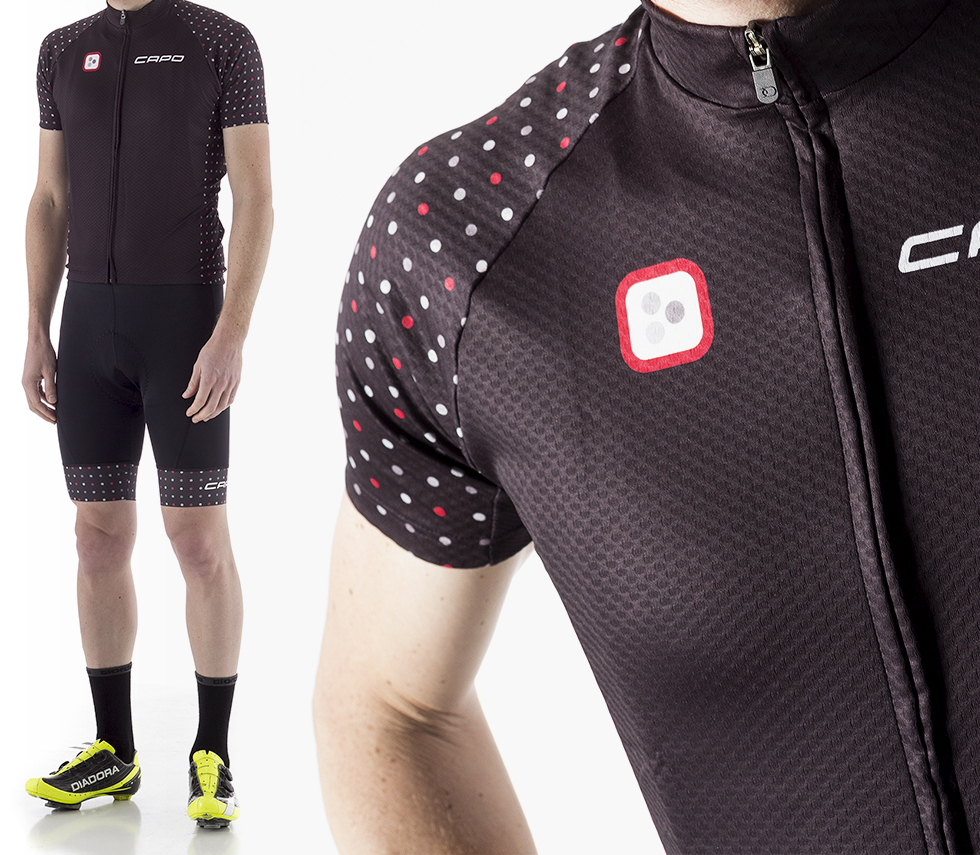 Royal Street Kit
The Royal Street kit was inspired by one of our favorite climbs around our office in Park City. For some background, we're not claiming that it's the hardest climb in the world. Instead, it serves more as a gateway to more challenging roads ahead. In other words, it's two parts difficult and one part playful, which is reflected in our exclusive design with Capo. And while we took a whimsical approach to the classic polka dots, there's nothing funny about this kit. Simply put, every aspect of its design is purpose-built for crushing the mountains.
Buy The Royal Street Jersey
Buy The Royal Street Bib Short