Return of the Kings
Continental's updated line of mountain tires includes updated favorites, redesigned staples, and more sizes than ever before.

A Fresh Perspective
When it came time to update its line of esteemed mountain tires, Continental pored over the details to ensure that the new lineup would be better than ever. Certain models, namely the Mountain King, Race King, and Der Baron Projekt, received complete revamps, from tire casing to tread pattern. Meanwhile, stalwarts like the Trail King and Cross King saw refinements to the tire casing and profile, while the widely beloved tread patterns have been fine tuned rather than revamped.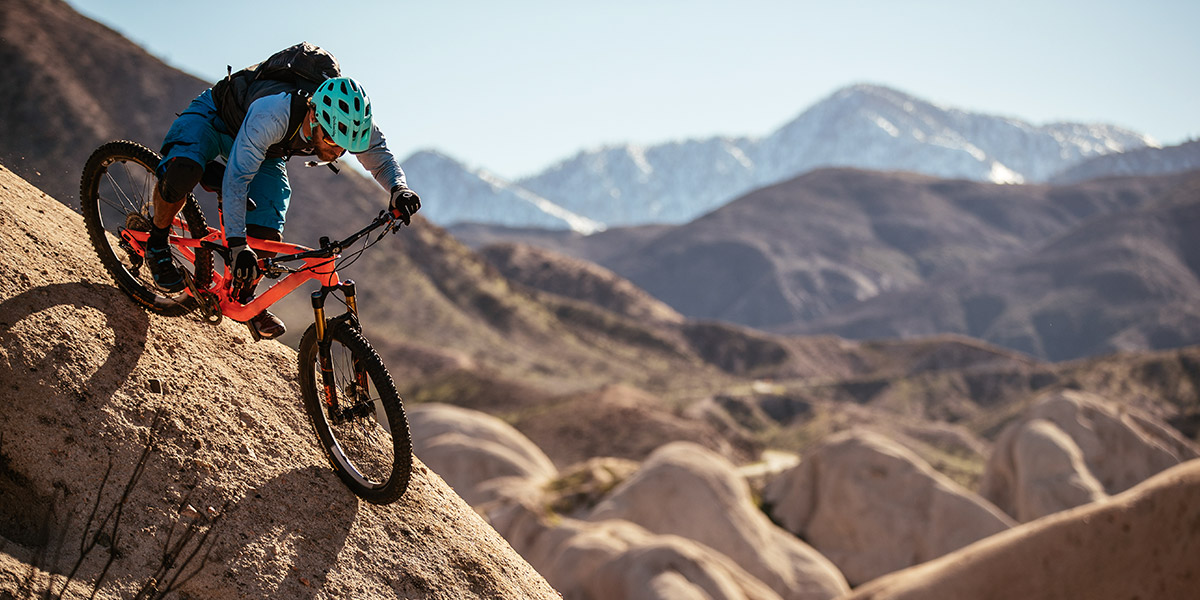 Throughout the line, you'll find an updated version of Continental's ProTection casing, which now includes a layer of Cordura fabric, which further enhances their already impressive cut resistance. The grippy yet hard wearing Black Chili compound remains, as does the externally reinforced sidewall design that has become a signature touch. As before, the result is impressive longevity at competitively low weights, which will surely endear these tires to an even wider audience. And with the addition of a range of tires in the emerging 2.6 inch width, Continental's lineup of mountain bike tires has never been stronger.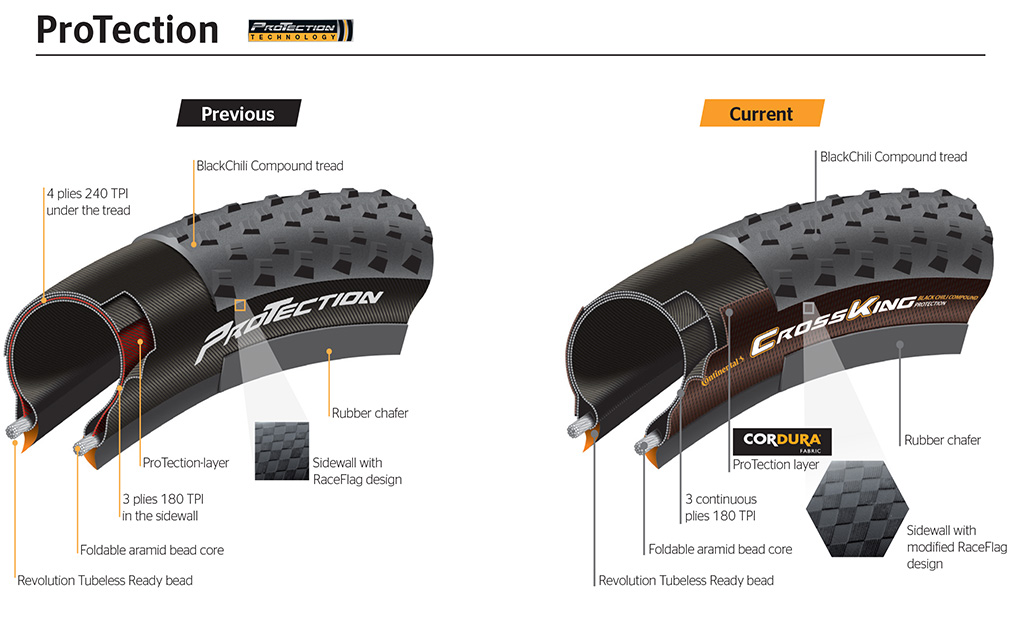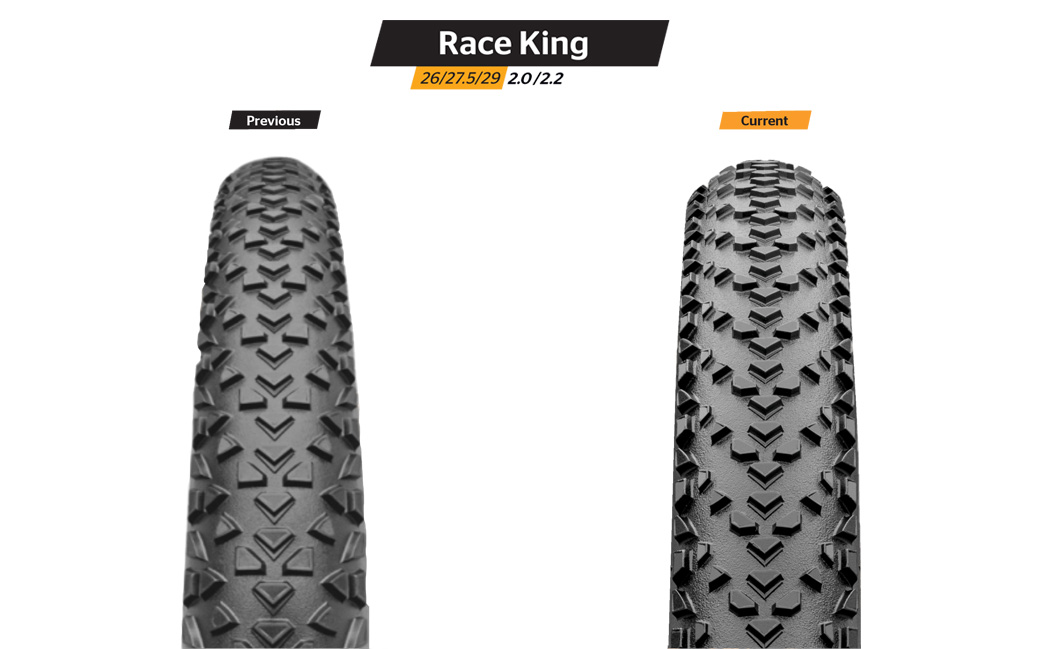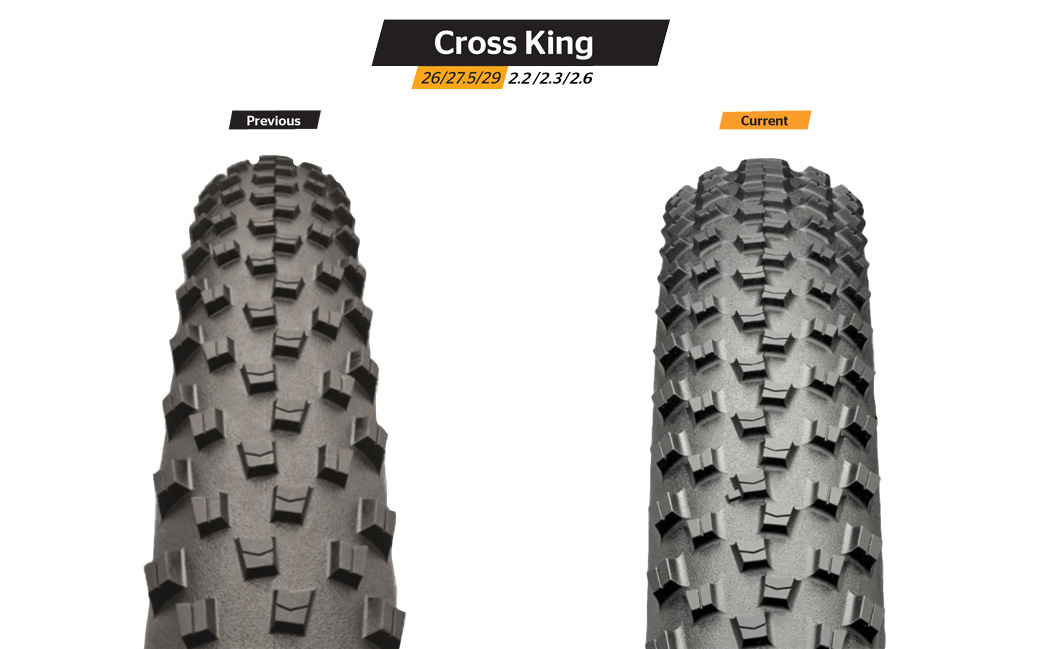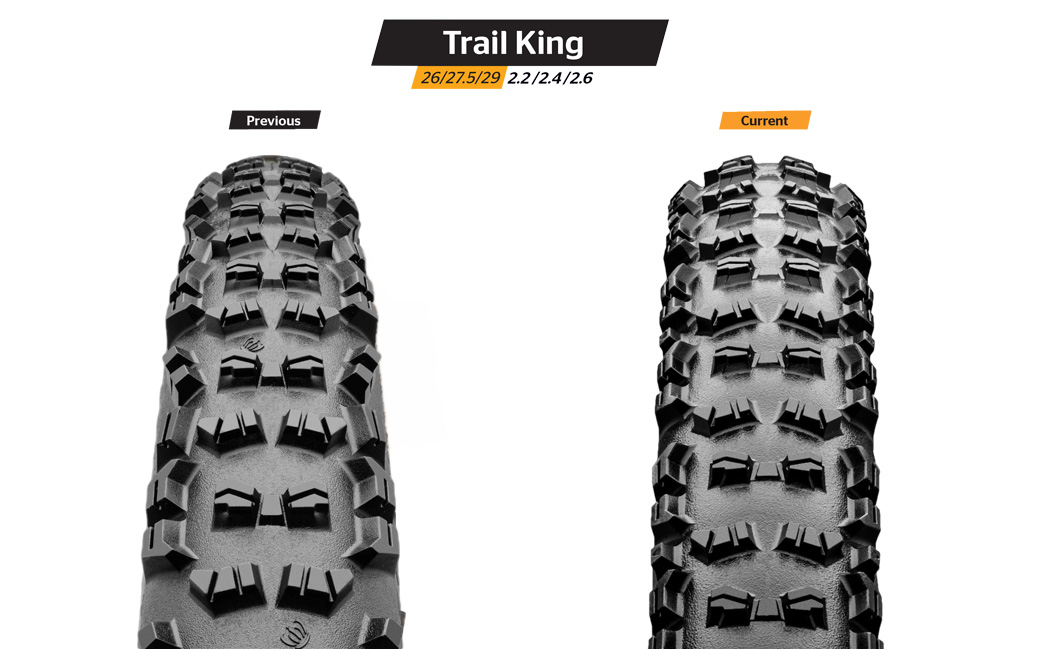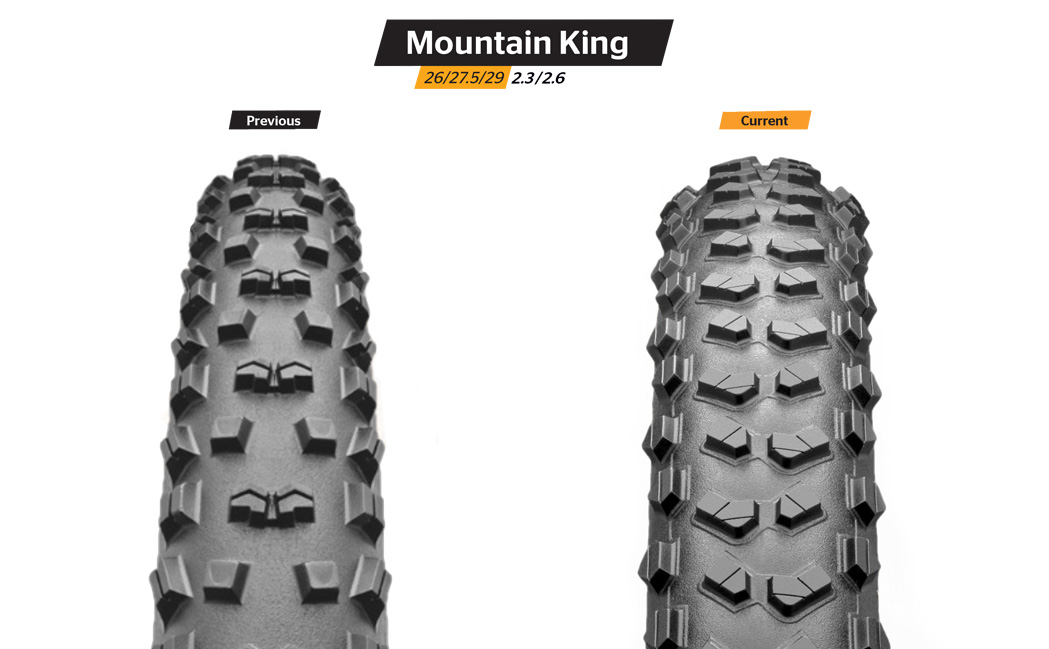 Shop All
Meet our Gearheads
Chat, email, or call us at: (888) 276-7130
Competitive Cyclist Gearheads are your resource for all things cycling. They're bike experts with knowledge and experience that's second to none. Whether you're thinking about your next dream build, you need advice on components, or you have questions about an existing order, don't hesitate to contact a Gearhead.
Chat Now